Everyone knows Weekend 1 at Coachella is the weekend. It's the weekend of all weekends! We leave the office early and head for the desert for the festival and the amazing performances, but, honestly, we're also really there for the trendy fashion plus all the fun parties. There's never really a dull moment. Check out our favorite hot parties over the weekend and live vicariously with us!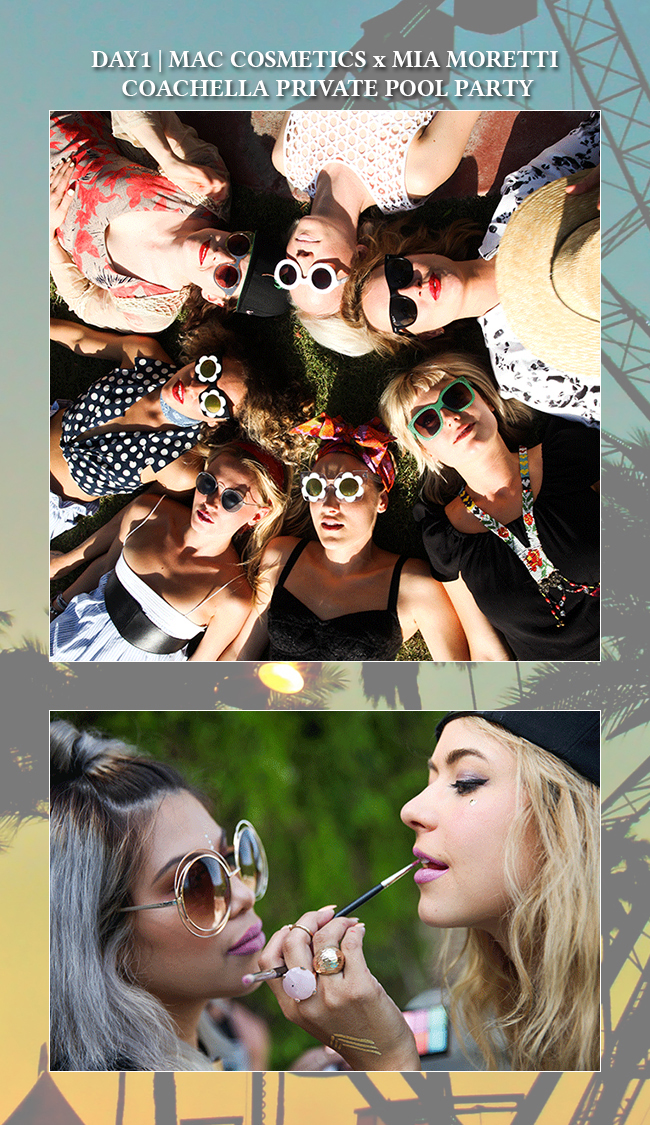 Day 1 – The first day of the festival is always the most exciting! All of the anticipation and energy gets everyone in the party mood! First up was the MAC Cosmetics x Mia Moretti Private Pool Party! Dancing, makeovers, and great friends and people – not a bad way to kick-off the weekend! No more floral crowns instead it was big sunglasses, fabulous pink lipsticks, and the sixties all over again this time poolside.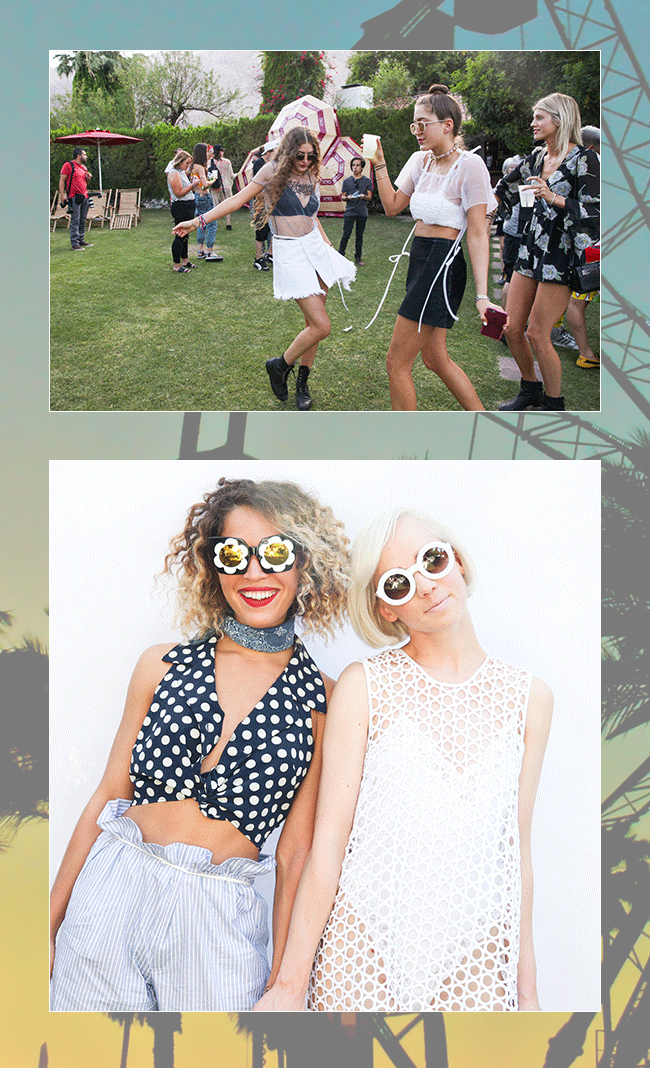 Now for the deets on how to get the look. Debuting right in sync with festival season (smart girl), DJ and musical style muse Mia Moretti curated a nostalgic collection for M•A•C that inspired tons of makeovers. Maybe it was based on the summer of love (and we don't know but we're surmising) she chose warm, playful colors from a sand-toasted peach, Riviera reds, and poolside hues (some smashing pinks). Literally for those of us who dance to their own beat, we jumped right into the groove. To get into the groove, click here.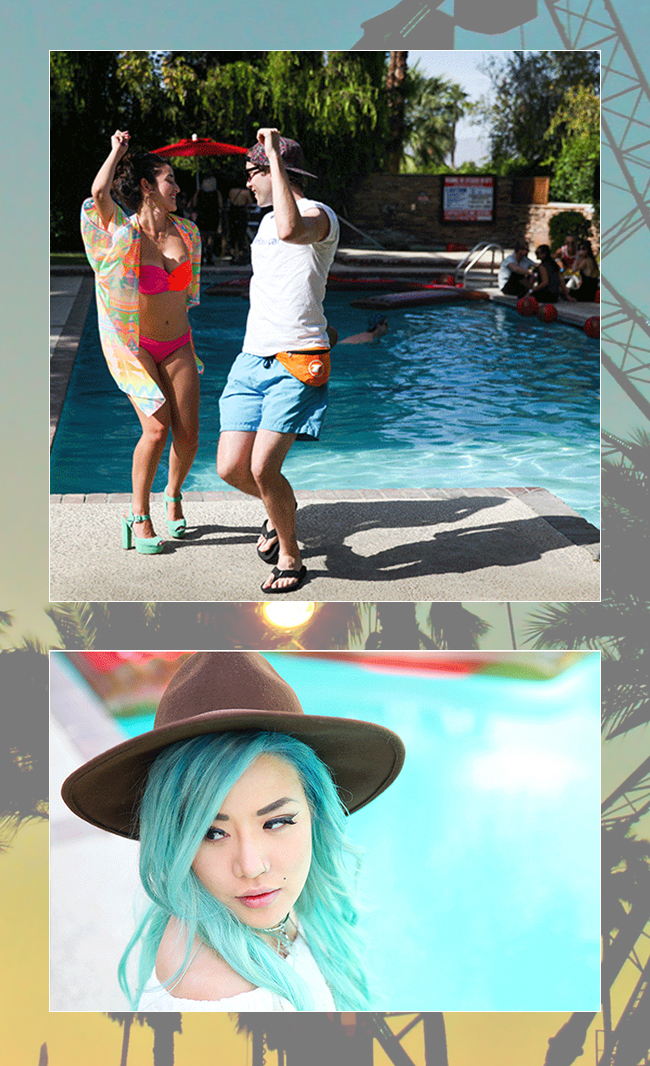 Colored hair was another fun trend we kept seeing on everyone! However, purple is over and everyone is going for shades of blues, reds and pinks.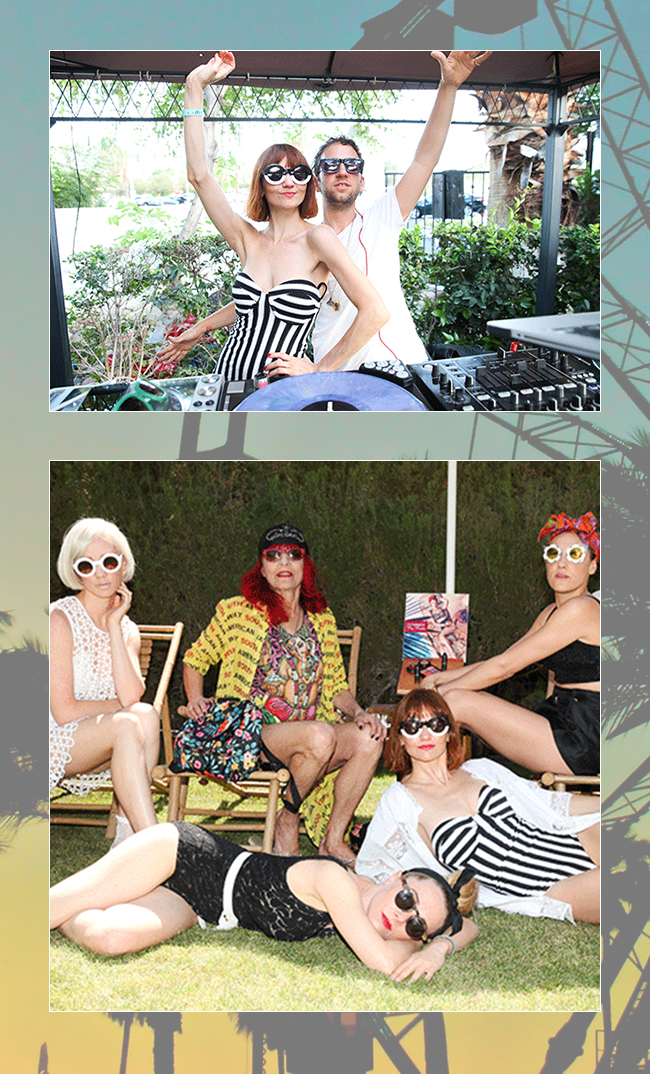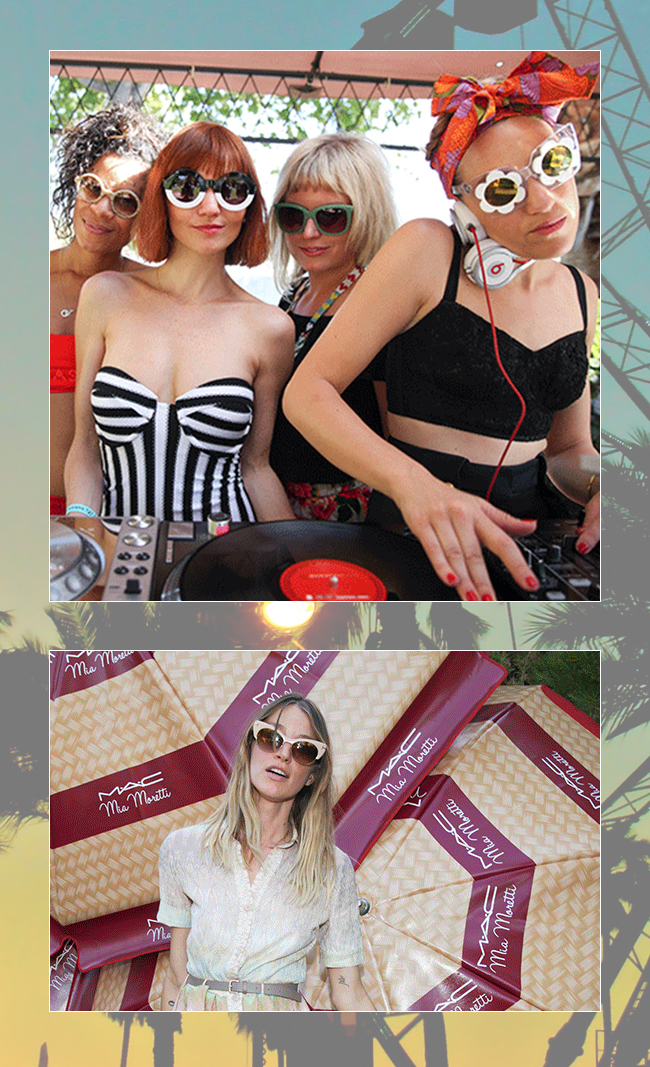 By the way, black and white is also trending big this season especially in the bathing suit department with a Norma Kamali vibe. To get the look, click here.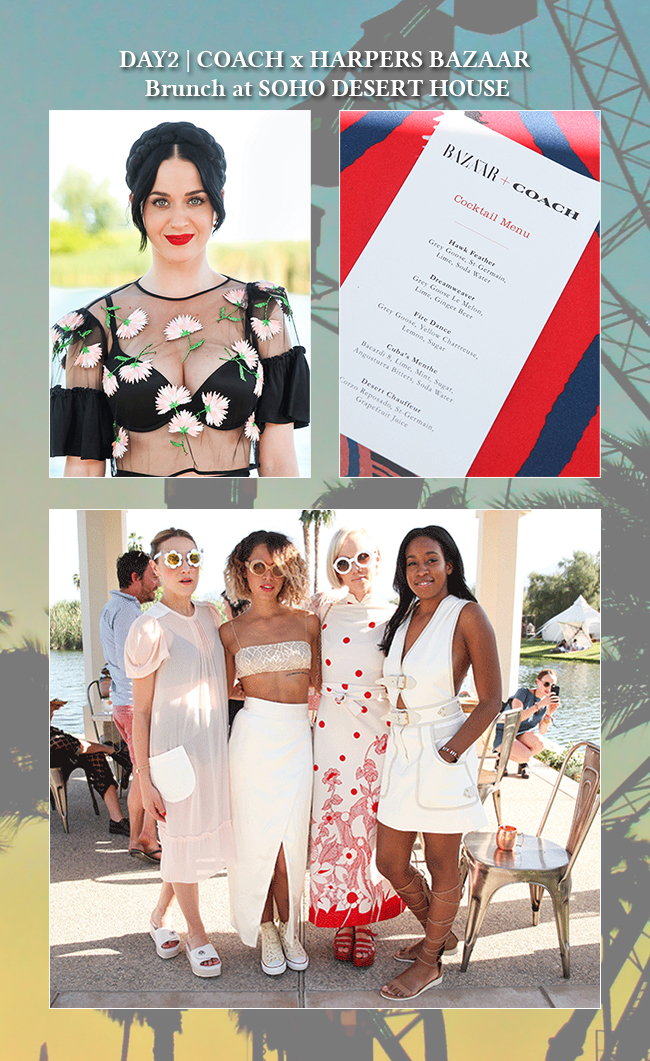 Day 2 – Saturday we began the day with Coach x Harpers Bazaar Brunch at SOHO Desert House. It was magical. The SOHO house there is STUNNING, and backs up right to the lake. The theme was very "Coachella" with lots of boho touches and a beautiful table set up, with desert succulent decor. We saw everyone there from celebs like Katy Perry, to super models and fashion "it girls".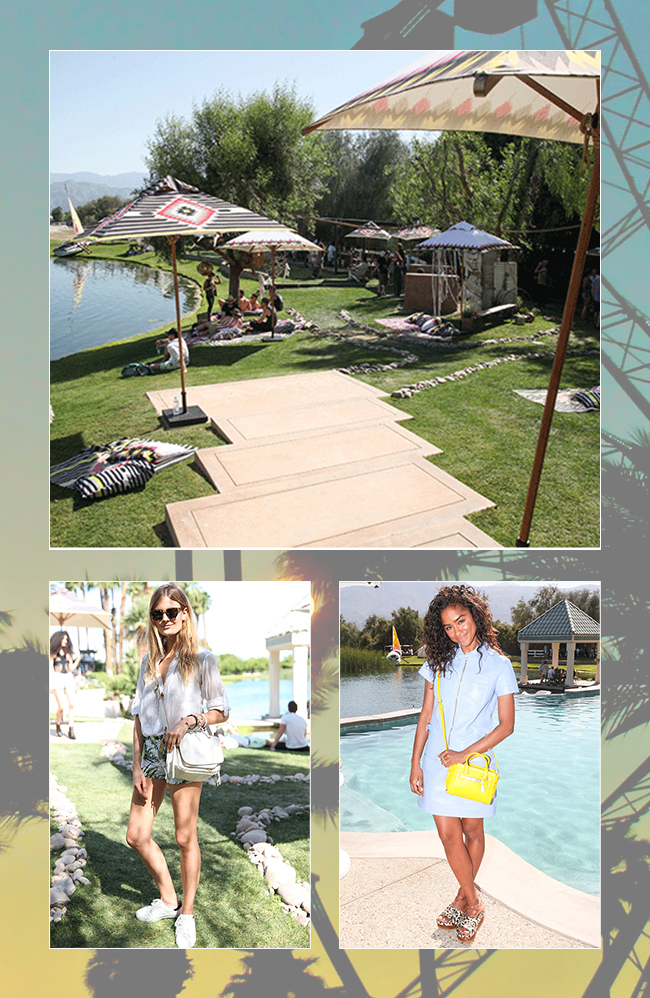 Fashion "do's" included delicate or not so delicate floral prints, lots of white, more stunning sunglasses, platform sliders and white trackers, and the mini-bag theme.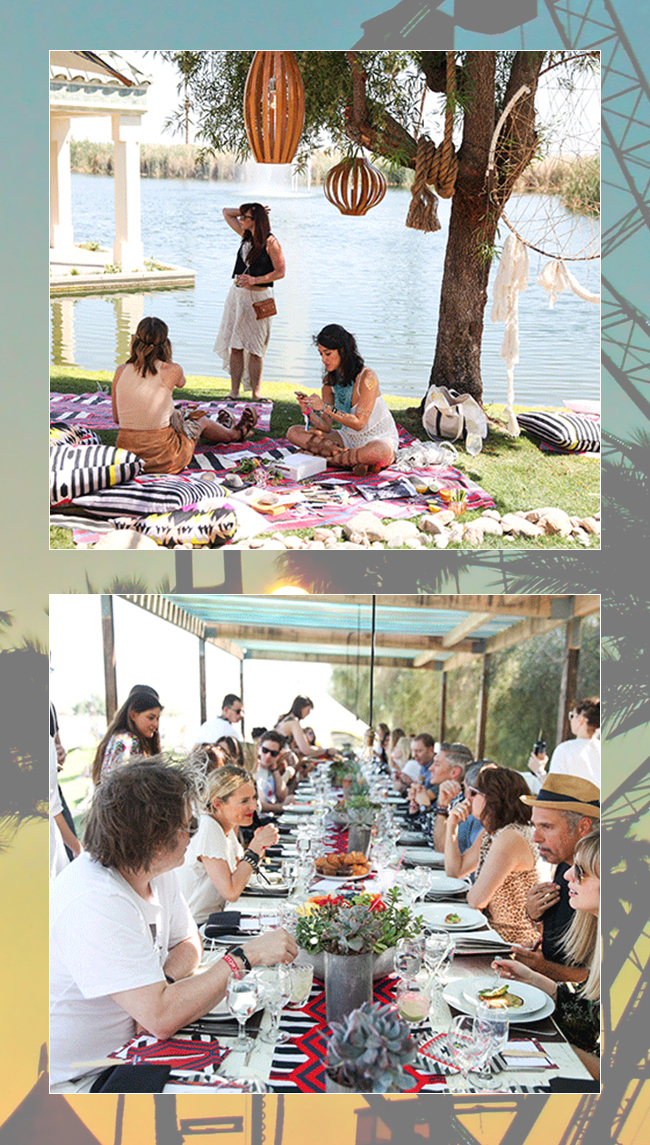 There was even a beautiful sit down lunch.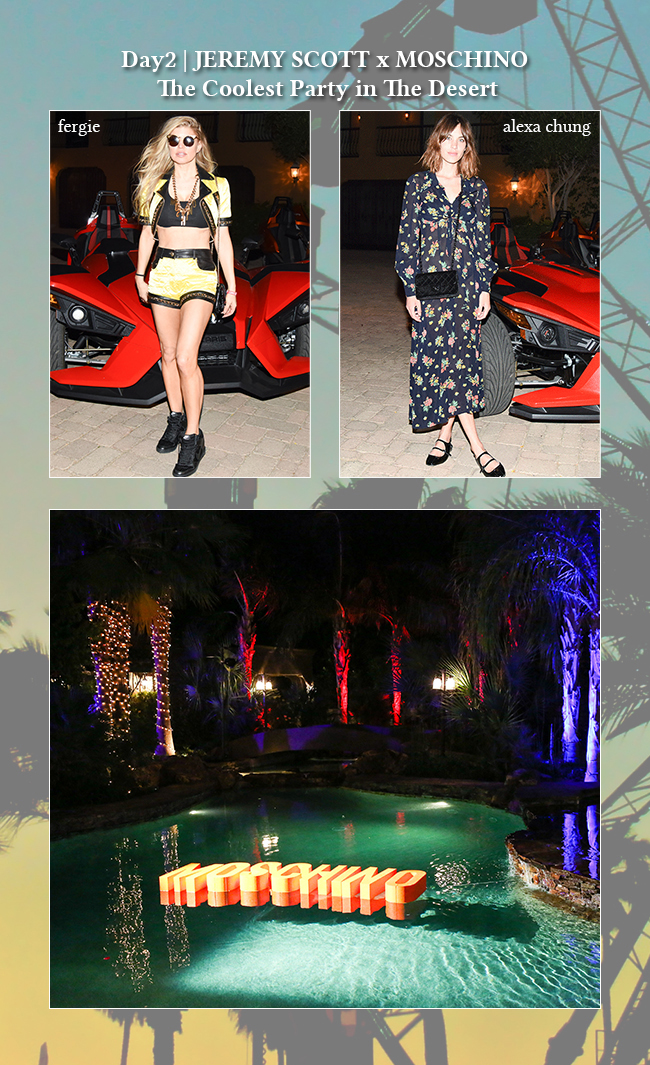 Day 2– When the sun goes down in the desert, things start to get wild! Billed as the coolest party in the desert, it was. With a silver crown atop his head all night (he was the king with the crowd he commanded) the exclusive Jeremy Scott x Moschino The Coolest Party in The Desert drew A–List celebs from Katy Perry, Fergie, British "It Girl" Alexa Chung, Robert Pattinson, designer Alexander Wang to helmetless Daft Punk. Honestly, who but Jeremy can get Daft Punk! Well, Coachella couldn't two years ago. The party was held in a beautiful mansion in the desert and boy they spared no expense. From the exotic sports cars outside for people to pose by, to the giant life-size Moschino teddy bear and as expected lots of guests in what else- Moschino!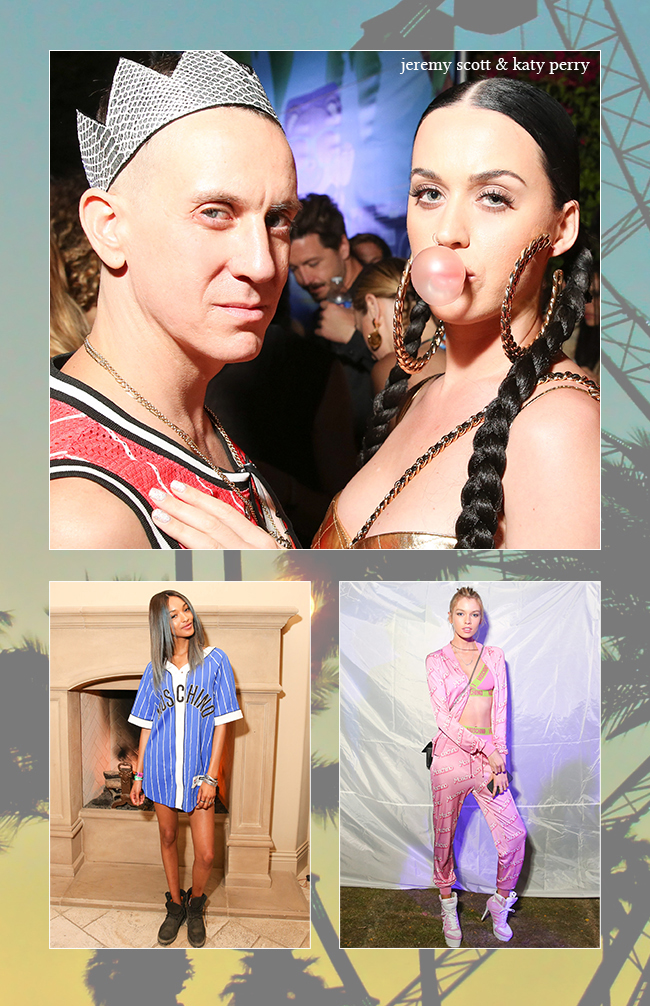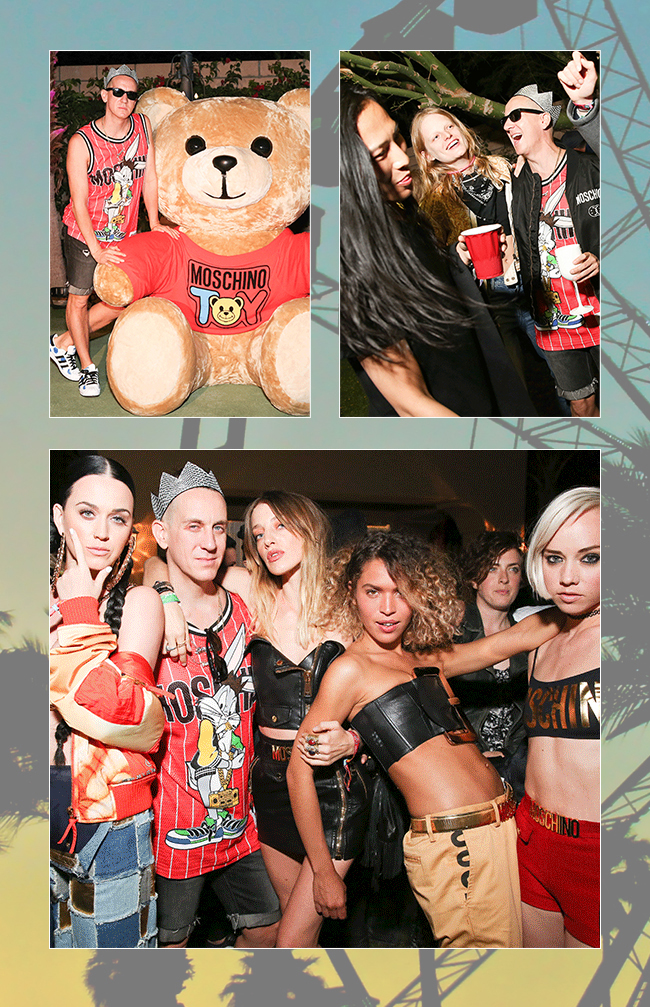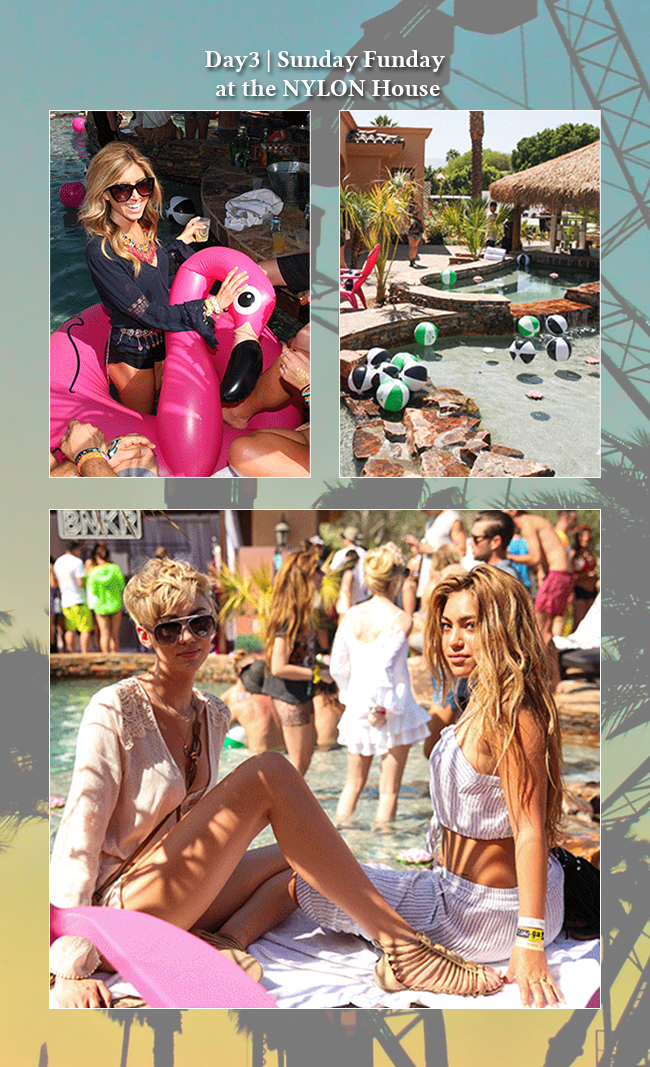 Day 3 – As our wild weekend was quickly coming to an end, we spent our last day chillin' poolside at the Sunday Funday Nylon Pool Party. Billed almost as a recovery party, it was time to relax. They even had a yoga session along with a beautiful brunch and a photo van parked on-site.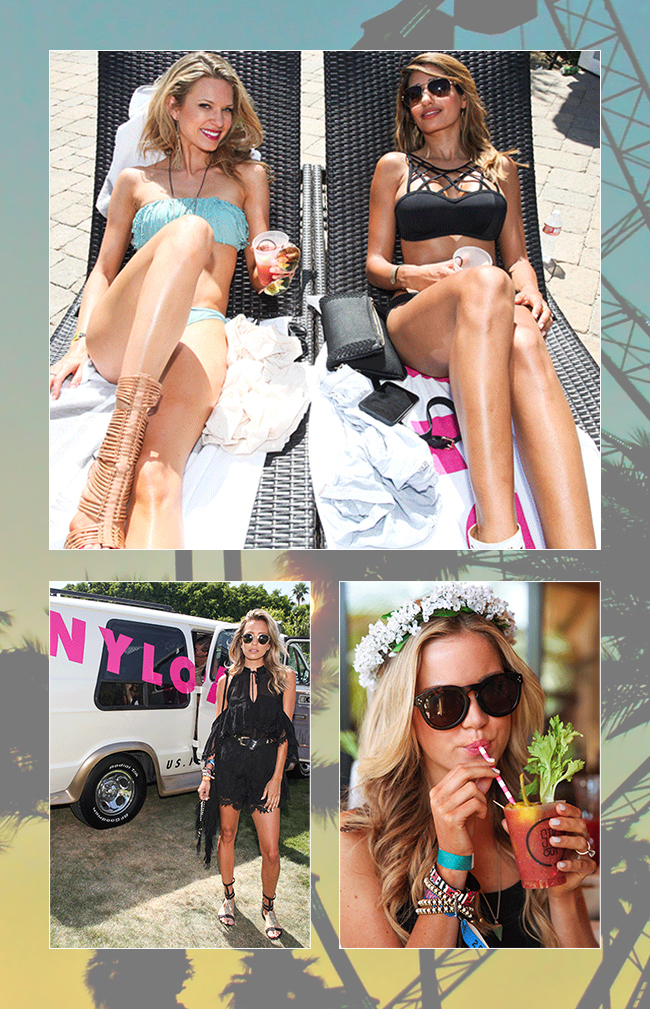 As a quick recap, some of our favorite fashion trends we kept spotting were fun fringe, statement necklaces, chokers, and LOTS of funky framed glasses!!
With Love From The Desert
xoxo
The Blonde & The Brunette Team
Photo credits: Angela Pham (Nylon)/ Benjamin Lozovsky (Jeremy Scott)/ Owen Kolasinski (Jermey Scott) /BFAnyc.com