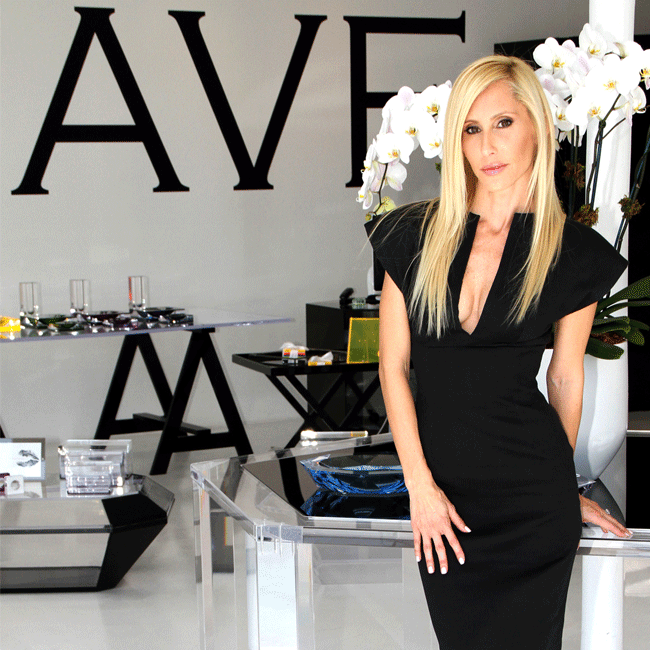 With spring comes a desire to revamp not only one's wardrobe, but also one's personal space. As we at B & B contemplate the need for all things white, pretty pastels, fringe adornment, and a new statement handbag (Mansur Gavriel is restocking its online shelves next month for its covetable bucket bags, mark your calendars), we can't help ourselves but to seek something new and fresh for a quick office update.
Let's face it – we spend a lot of time in our personal office space, why not make it fun? Insert a refreshed take on acrylic accessories and meet Alexandra von Furstenberg, LA-based contemporary furniture designer. AVF started designing based on her own need to modernize her interior space after simply being unable to find the appropriate and special décor she envisioned. And yes, if you're wondering, she is connected to the legendary Diane.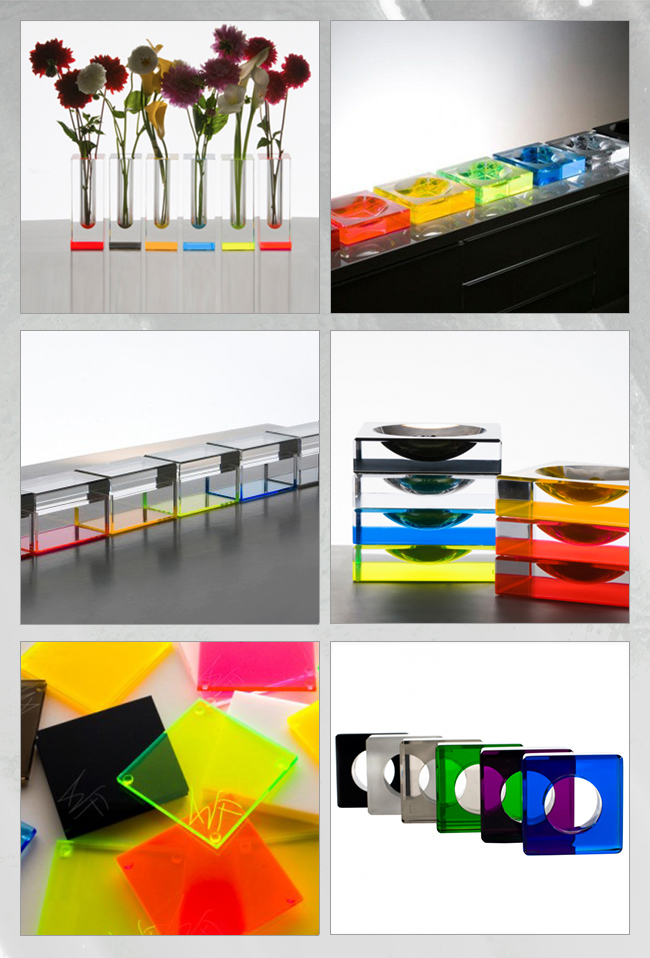 AVF has transformed acrylic into bold furniture pieces, sparkling bookends, purposeful yet beautiful desk trays, and unique place card holders for the modern home or office. The sculpted acrylic designs with flashes of fluorescent neon are a breath of fresh air after seasons of neutrals. Transparency makes these pieces ideal for small spaces, while providing in instant statement in any environment. And this statement is completely aligned with my vision of an office update: fresh, modern, and most of all, fun.
As Alexandra von Furstenberg explained to The B & B, "When it comes to my design aesthetic, I like to believe that 'less is more'. But also focus on keeping the space warm and comfortable. I like to bring in inviting objects like a soft throw or pillows to add texture and dimension. Also, things from nature like orchids, crystals or geodes help to elevate and blend a room together in a harmonious and zen-like way."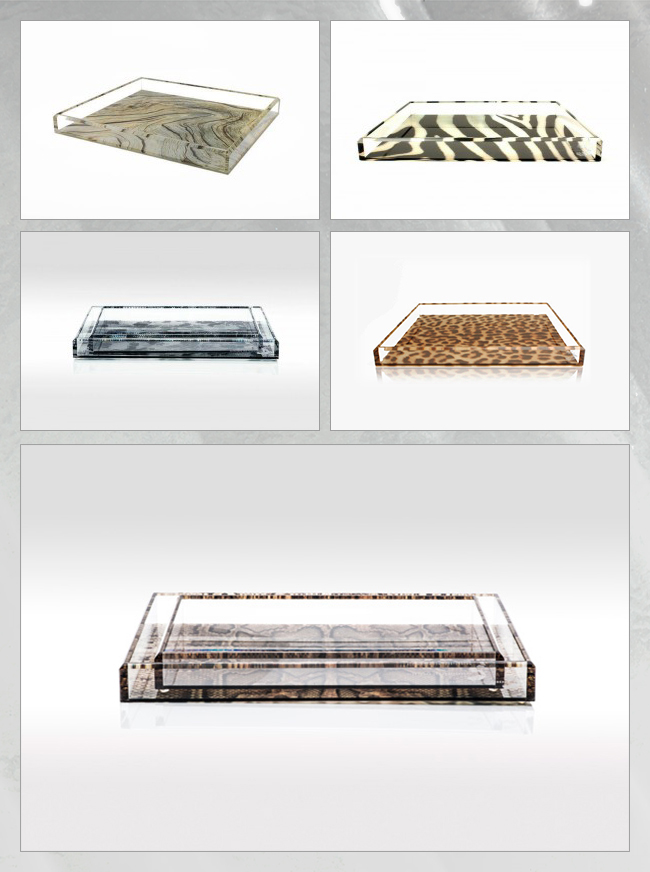 Although the sleek, modern design of her furniture is enough to entice you, the colorful, playful acrylic desk accessories particularly caught my eye. I am in love with the gemstone-inspired objects and bowls and treasure trove of organizational boxes and trays – a pretty and artistic outlet for any organizational OCD tendencies.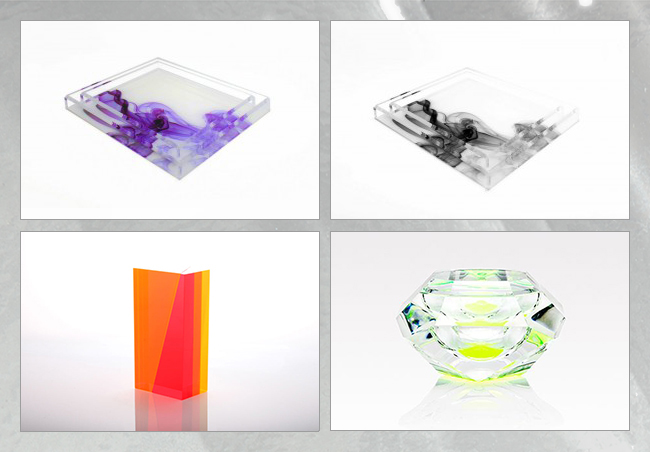 After a recent visit to the AVF showroom to see these brilliant accessories in person, I realized why my search for new workspace décor stopped here. The designer's inspiration comes from diamonds; popular pieces mimic the asscher cut and brilliant cut stones. And each piece is hand crafted and hand sanded, and, well, in my hands as I couldn't resist picking up the seemingly glowing "treasure box," which I immediately envisioned filled with my jewels and whatnot – love. The quality of these pieces was immediately evident. Acrylic generally has blade marks on the beveled edges and is sharp to the touch. Because each AVF piece is cared for with such precision and detail, you won't find any of that on these luxe accessories. And major points go to the designer, as everything is crafted right here in the United States.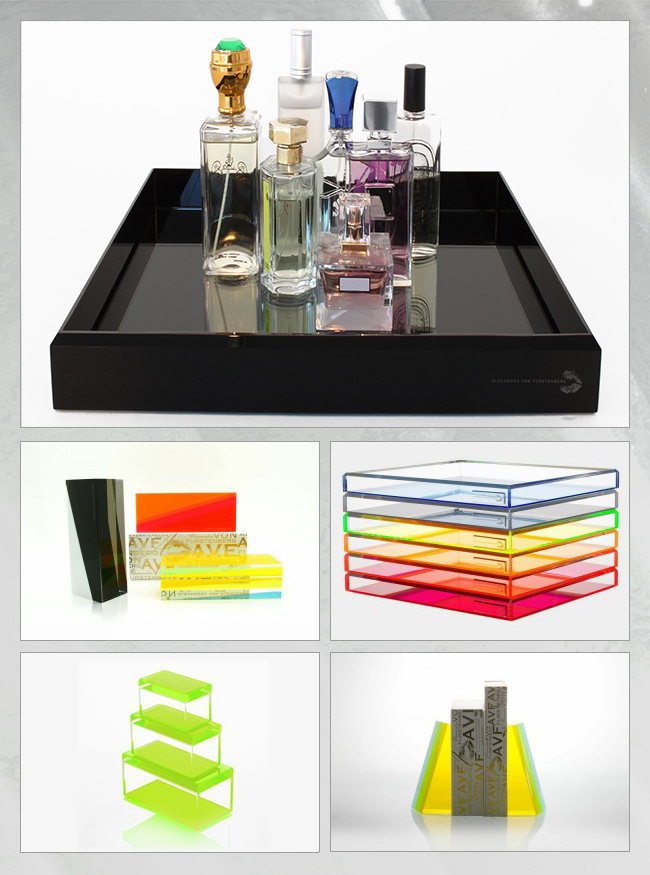 While I sort out my new color motif, you can browse the collections at http://www.avfhome.com/. And if you're in LA, check out the Alexandra Von Furstenberg Store on Melrose – it's worth the visit to see these accessories in person. Each piece of AVF acrylic literally radiates, and that's because it's a trade secret! Go ahead, liven up your office space with a colorful array of accessories from AVF Home. Happy spring shopping!
x,
Bri Holloway, Blonde Contributor
Editor's Note: We'd like to welcome Bri Holloway to the Blonde & The Brunette as our new Blonde contributor. After cutting her teeth in the fashion industry interning for DVF and CHANEL in New York, Bri took her first position in fashion marketing working for Barneys New York. There she focused on CRM segmentation, direct mail, partnership opportunities, trend analysis, media buying and opening 15 stores around the country. She has also had marketing management stints at Calvin Klein and Vince overseeing various marketing, branding and event opportunities. Now an e-commerce entrepreneur, she brings her love of all things fashion and her experience to her contributing role and The Blonde & The Brunette.