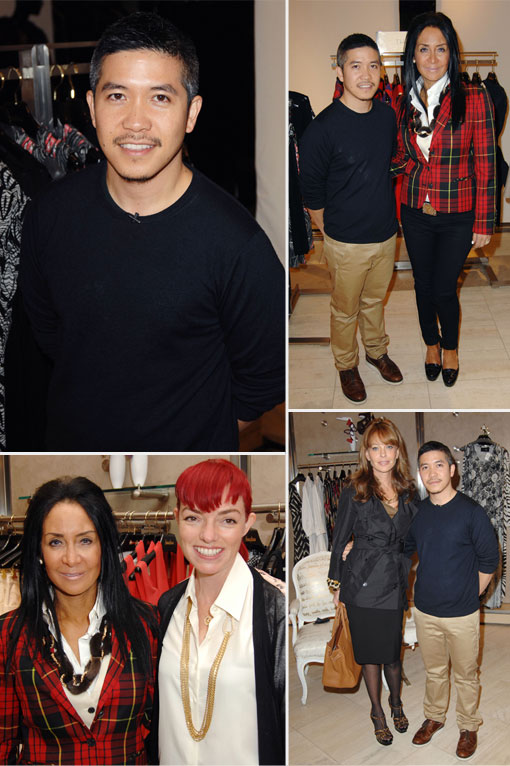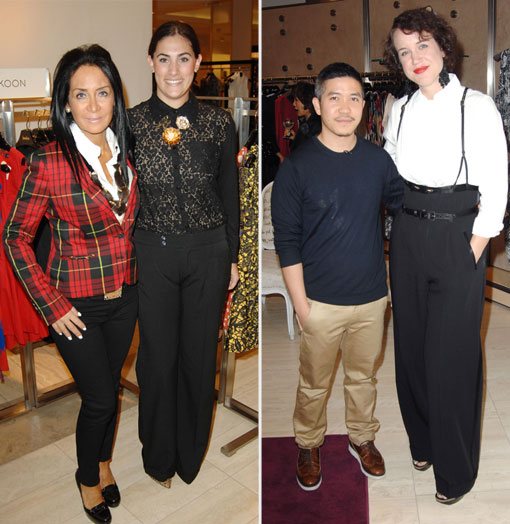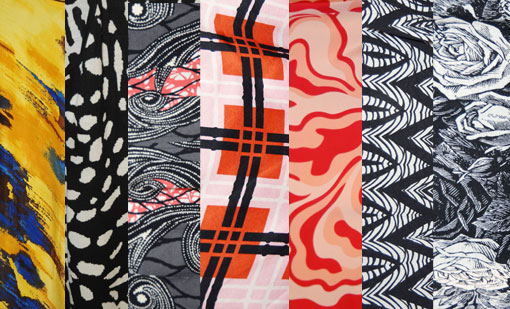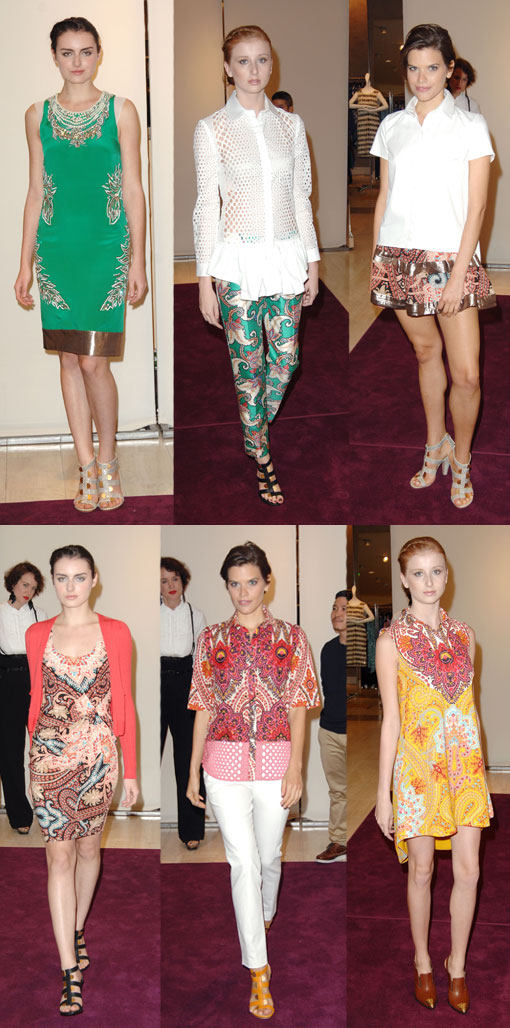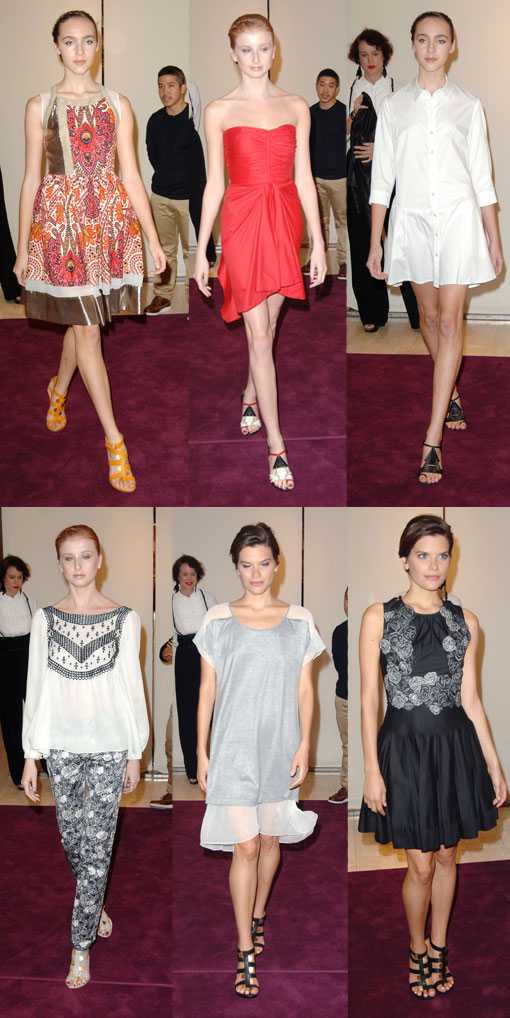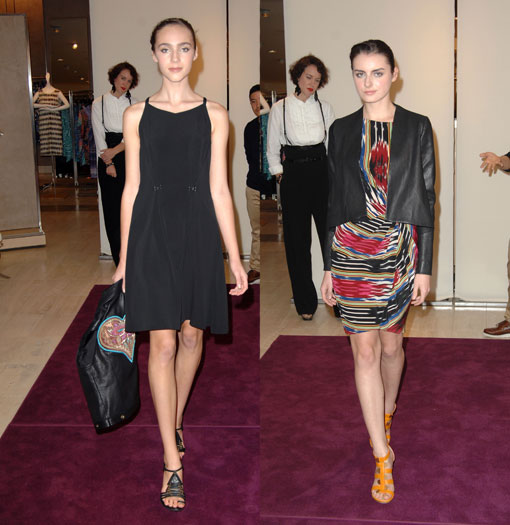 The world renowned designer Thakoon was in Beverly Hills last week bringing his resort, runway and Thakoon Addition Spring/Summer 2012 Collection to Neiman Marcus. Born in Thailand and raised in Omaha, Nebraska, Thakoon has a dynamic ingenuity to his work, combining his eastern background with an urban sensibility, timelessly femininity, beautiful prints and an understated, playful elegance. He's a favorite among fashion insiders and celebrities alike, including Amanda Peet, Rachel Bilson, Demi Moore, Sarah Jessica Parker and First Lady Michele Obama. You probably also know him for his much-celebrated collection for Target.
In his latest line, Thakoon showcases brilliant prints, comfortable shapes and wearable fabrics from a simple poplin and white cotton shirts with eyelet, Indian embroidery, gold metallics, stunning embroideries from India, jersey and silk combinations to amazing shorts and a dramatic, red strapless cotton dress that Meghan Fox just wore to a premiere. After the Fashion presentation, we sat down with Thakoon and he shared more about his newest collections.
B & B: Your latest collection for Summer 2012 has been termed Bollywood Western. Tell us about it?

Thakoon: It's all about the romantic idea of the American lifestyle…of the cowboy…the shirts, the bandanas. I was inspired by the paisley's shirt and the cowboy lifestyle with the element of the print and the yoke. It began to build this theme and then it led to the colors and spices of India. The brilliant turquoise, saffron, orange and gold. I also love this idea of "built-in style" and the perfect example is the green, double georgette jeweled "marajah" dress" that doesn't need to be accessorized.

B &B: Who is the Thakoon muse and how has she evolved?

Thakoon: (and he is a bit thoughtful and smiles) She's a bit more daring now but still feminine. She experiments more with style and shape. She is growing with me. We're both growing together.

B & B: Tell us about the new Thakoon Addition Collection.

Thakoon: It started as a capsule collection and now it's become a new lifestyle collection that is easy to wear and for everyday.
To wind up the interview we asked Thakoon three quick fire questions.
B & B: What is the one item in your collection that is a "must have"? Thakoon: Hmmm..The grey t-shirt dress with white silk georgette. It packs perfectly. It can be belted, dressed up or dressed down.

B & B: The sexiest look for a woman is…Thakoon: Not overly sexy. It's about femininity.

B & B: A confident woman…Thakoon: is comfortable about trying new looks and enjoying it.

B & B: If you want instant style…Thakoon: the classic little black dress with a twist, which in this collection, is embroidered or a white shirt but try it with eyelet this summer.
If you are not already a member of his fan club, then you just might want to consider it. Wearable style that's not precious is hard to find.
– NJ, The Brunette