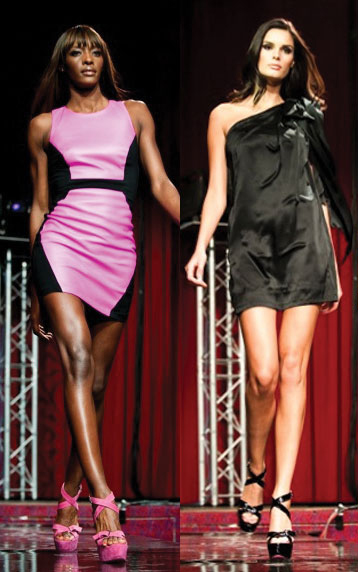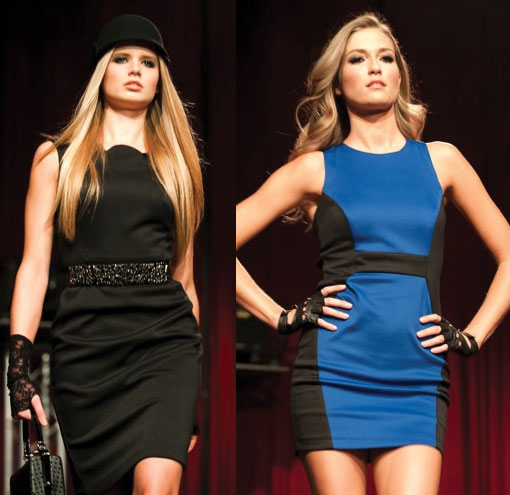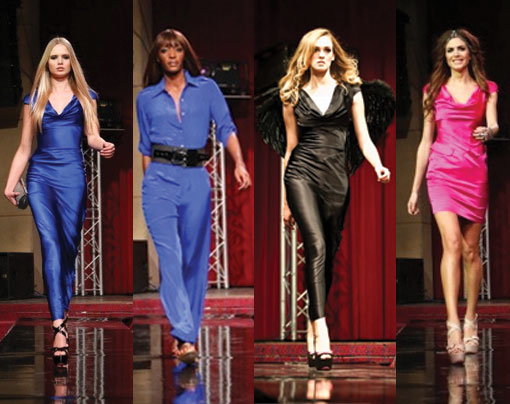 It took months of planning and I loved every minute of it. At my Birthday Party, I gave my first fashion show to launch the Astrid Bryan Summer 2013 collection. It was the by far the most exciting thing I've ever done! After modeling for so long, it was great to be on the other side as the designer. Check out some of my designs; the materials are all silk and leather and the colors are hot pink, electric blue, and black.
Style Tip: Go with the slimming two-tone color scheme dress for the office or an evening out on the town. The neon looks, or my LBD, are perfect for your next party especially if you want to make a head-turning entrance. Strappy platforms from my shoe line, black tights with pumps for chilly evenings or short leather or lace gloves finish any of these looks.
The dresses are now available at:
Miradonna Mol
Cote Blanc Beveren
Out of control, right?
Astrid Bryan