I've never given much thought to the colors I wear. I tend to buy a lot of blue, black and whites. I'll admit, I'm a stickler for basic colors and continuously have to remind myself to add color to my wardrobe! Last week, I purchased a new coral button-down chiffon blouse, and I honestly can't remember the last time I got so many compliments on one particular article of clothing before! I received numerous comments on how well the coral color brought out my dark features.
So, this post goes out to all you brunettes! Go get your hands on some coral pieces this Spring! I know I'll be out collecting more to add to my wardrobe!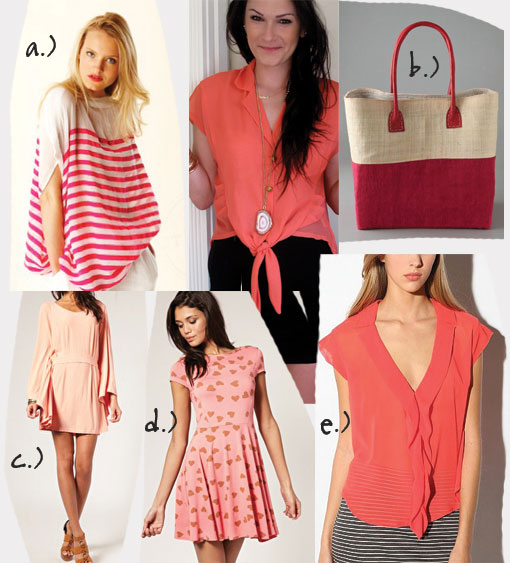 Here's a few great pieces to get you started!
Xx. Jadan