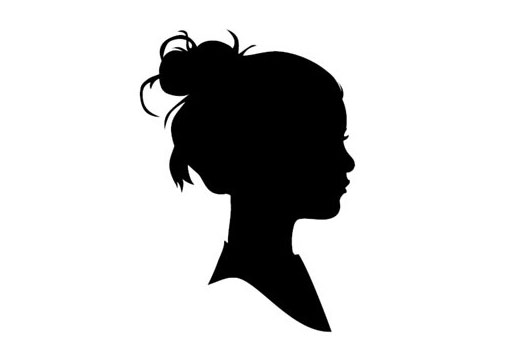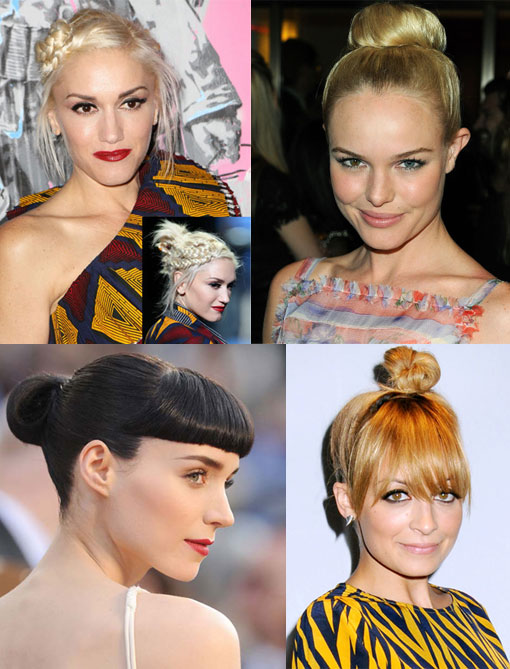 Let's call it the "Fun" bun. It's the hair style most of us used to associate with a trip to the grocery store, but not anymore! These days, the fun bun is popping up everywhere from business meetings to red carpets.
Gwen Stefani has always been known to master the cool girl top-knot, but now, we see this pretty pouf showing up on young Hollywood starlets from Mara Rooney to Kate Bosworth, not to mention, even Gwyneth Paltrow has occasionally ditched her classic pony for a sleek, center parted bun for the red carpet.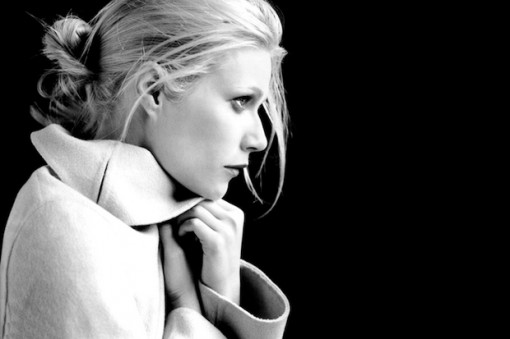 The bun creates a new aged silhouette to compliment your outfit. It's become a classic answer to last decades extensions, and is a bit livelier than the pin-straight look.
A few tips to remember while trying to master this look:
Honestly, don't try so hard. It doesn't look good when the bun is tucked into a little knot of hair, it has to even out with the size of your head. The imperfections are what make it charming.
It's not only how you wear the bun, its where you place it.
A low bun can be cold and austere, and a high bun does more to accentuate the clavicle, neck and the cheekbones (the most sensual areas of a woman's body).
It's looks great paired with a high-necked shirt, or to bring pizzaz to a shoulder baring dress. It even does a great job adding a little extra edge to simple jeans and a t-shirt.
Tip: Dry shampoo and mousse are The Blonde and The Brunettes' recommended tools for texture.
Nicole Richie has been quoted saying "A high bun elongates the neck and ultimately the whole silhouette". So it might be time to change up your look. As it turns out, a bun may just add to the fun.
Xx. Jadan Huter