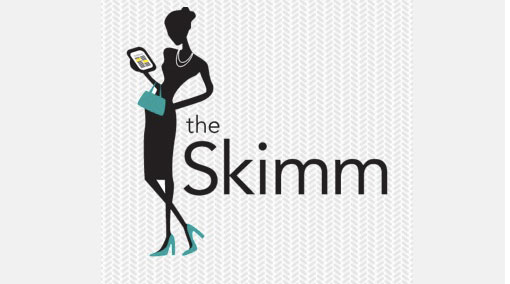 theSkimm is the daily newsletter that simplifies the headlines for the educated professional who knows enough to know she needs more. They do the reading for you and explain it with fresh editorial content. Its not enough to stand there and look pretty, a women has got to be informed about the world around her. You will be very happy if you skimm the morning of a date or an interview! It's hard to filter all you need to know in politics, international affairs, sports, entertainment, technology so the Skimm is your perfect solution.
How It Works: theSkimm shows up in your inbox every morning around 6:00 AM featuring a few major news stories, with content spanning from sports to tech and politics. Founders Danielle Weisberg and Carly Zakin frame the news in a conversational way and re-write the highlights in chunks like "The Story","The What" and "The Why" so it's easy to digest. Forbes even called theSkimm the "daily newsletter you actually want to open" and The Today Show named it one of co-host's Hoda Kotb's "favorite things."
Co-founder, Zakin, told The Blonde and The Brunette that "theSkimm was written with our friends in mind–smart, ambitious women with not a lot of time on their hands. We target women 22-34 who have busy work days and busy social lives and want and need to get an edge on their day. We are their secret weapon, providing a filter and context to all the noise out there." Enjoy this quick sample of theSkimm in their cheeky but direct tone.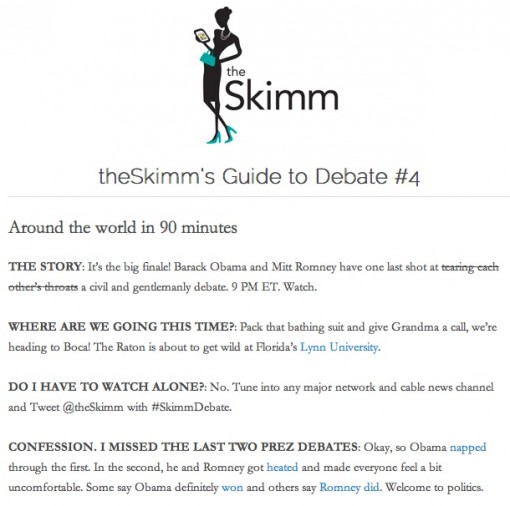 Now, it's official: you need your morning Skimm. Right?
-Kathryn, The Blonde