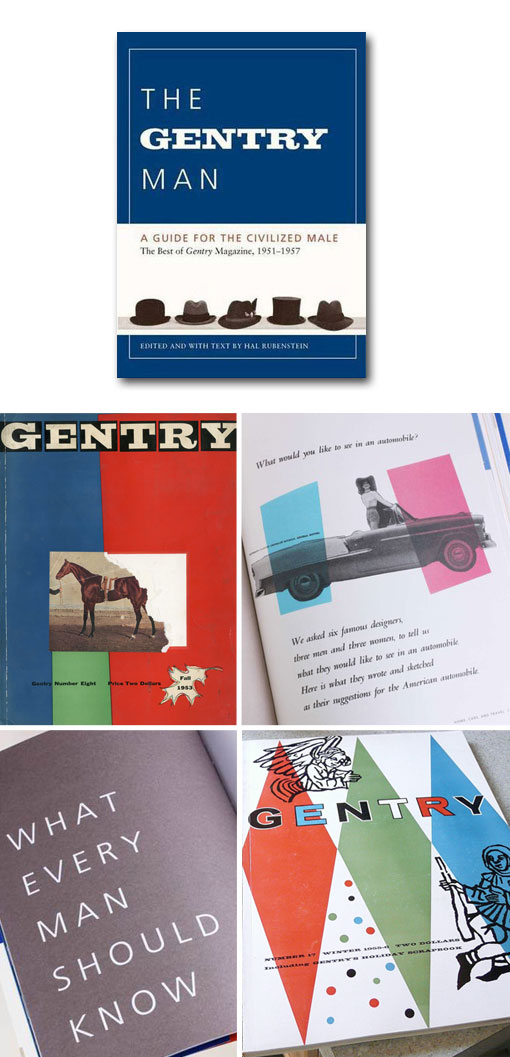 More than fifty years after it ceased publication, Gentry magazine is still one of the most influential men's magazines ever created.
Gentry magazine was published between 1951 and 1957. It and is renowned for its innovation, superb design and production quality, keen eye for fashion, and excellent coverage of a broad spectrum of topics. Including: art, culture, sports, food and drink; home, cars, and travel—not to mention diverse subjects on which every refined man should be well versed, from making a mean martini to playing craps.
The Gentry Man brings together for the first time a collection of articles selected from the magazine's twenty-two issues by Hal Rubenstein, former men's style editor of the New York Times Magazine and current fashion director of InStyle. A snapshot of mid-century manliness, much of its content is still applicable to the contemporary man. In print once again, The Gentry Man is a collectible volume that belongs in every man's library.
Just in time for Fathers Day.
Pick one up HERE
Xx. Jadan Huter