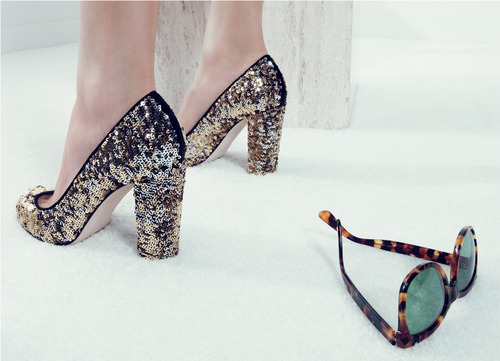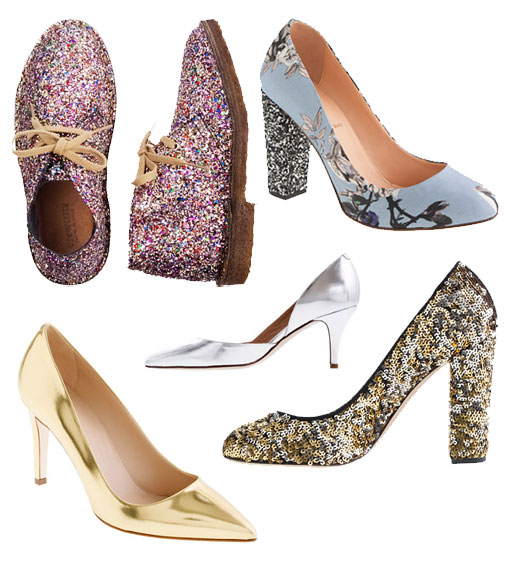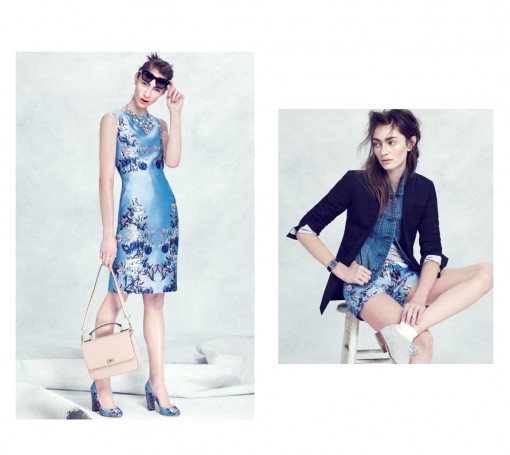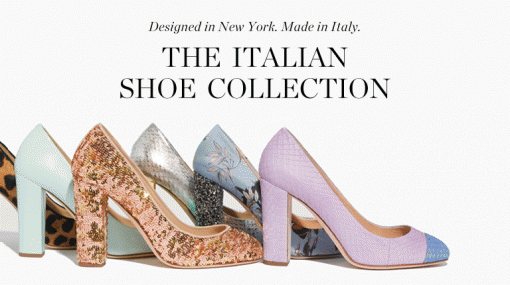 Designed in New York. Made in Italy. J. Crew has just released its Italian Shoe Collection. Oh, we love it. Who can resist the "Etta" Sequin Pump with the sparkle of over 8,612 sequins per pair? If that's just a bit too much for you, the Etta Sequin Heel in a blue Hummingbird Floral is equally fabulous. Imagine it with all your spring blues or with just black skinny jeans.
Here's the best part. These heels are for the girl who wears only flats. The chunky heel is sleek yet substantial, so there's more to stand on for all-day and all-night comfort. There are over 4,300 sequins on each Etta show shoe, with different finishes on each side creating a subtle tone-toned shine. Available in gold and and pink (!) or leopard sequins.
Also part of the collection is a metallic duo in your choice of either a sleek gold and silver kitten heel colorway or leopard and pastel Etta heels. For young girls, an adorable multicolor MacAlister glitter boot is divine. Check out the entire J Crew Italian Collection and pre-order some of your favorites. We have a feeling it will be Caio, Bella if you don't.
xo
NJ Goldston, The Brunette