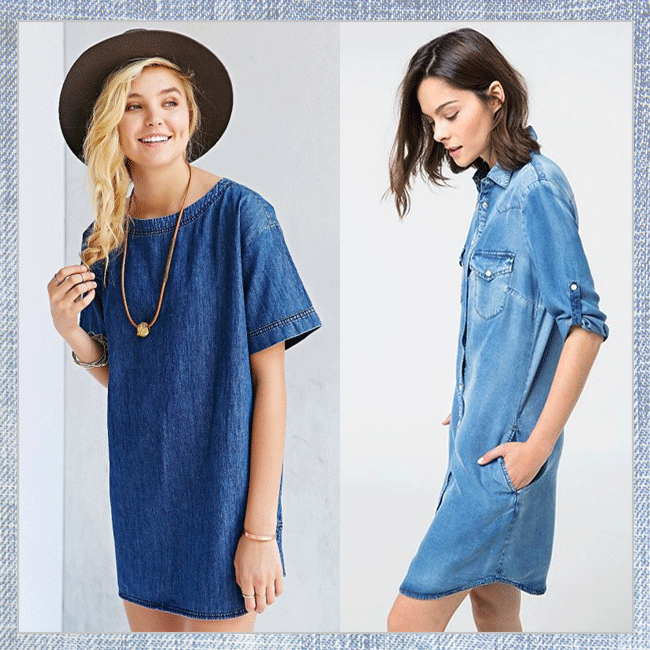 After a long but exciting week of dressy events, we're all exhaling and honestly couldn't wait to get back to our real lives yesterday. It's no secret that casual attire has been dominating the runways recently! We've found our new Spring wardrobe staple. The little denim dress. It's suddenly become a huge fashion must for for spring & summer '15 and may just become our official uniform. The epitome of laid back, hippie chic, with a shout out to the recent 70's revival craze, it's suddenly become a new wardrobe must and so easy to accessorize.
Last month, as reported, Alexa Chung's AG collaboration had us swooning in all the right ways (and NJ was even at her LA Launch party attesting to how great she looked). This month, it seems everyone else has been seen hopping on the LDD style bandwagon as well! It's the easiest look to style. A pair of sunnies, trackers, and a cross-body bag or clutch for casual to a dressier version with boots or pumps.
Dare I say, the little denim dress is now a close runner up for everyone's favorite: the little black dress? O.k, o.k. So maybe don't swap out your LBD for an LDD just yet, but definitely take stock in both!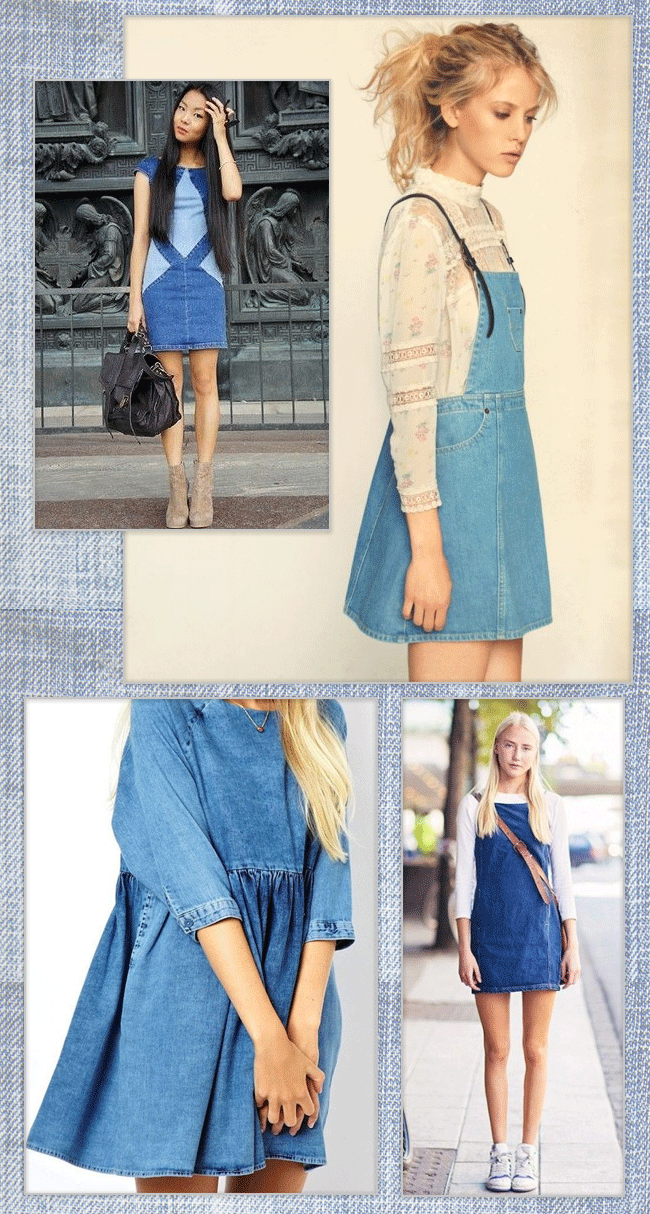 The America classic has even shown up on all sorts of celebs in everything from prairie-style versions to decidedly Western versions and faded denim paired with neon accents.
Bottom line, the LDD is my favorite daily run around, awesome at the beach, pairs great with every summer shoe & the best part? It's even nice enough to wear to the office!
If the coveted Alexa Chung for AG pieces are a bit out of your wallet's comfort zone, don't fret! We've rounded up our favorite LDD's from this season in every shape, style & price!

Xx. Jadan Huter