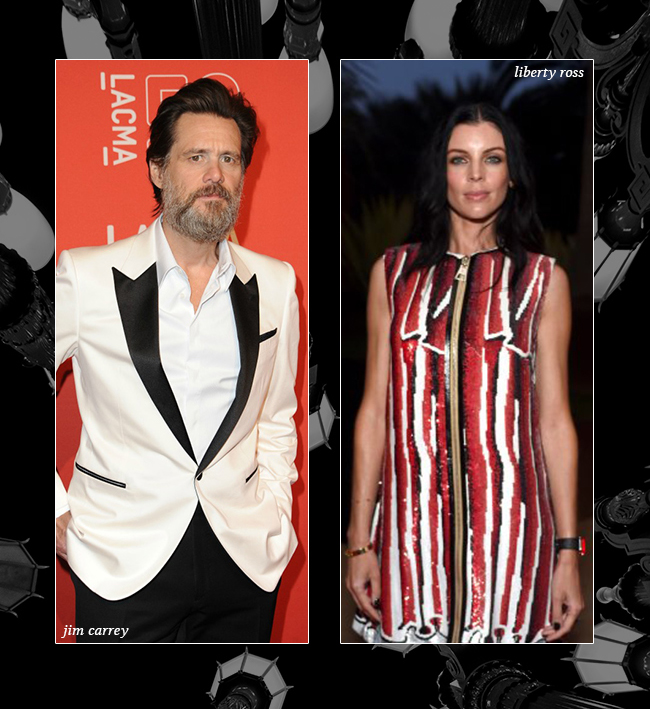 On Saturday night, LACMA (the Los Angeles County Museum Of Art) capped off an exciting, over-the-top social week in LA with it's 50th Anniversary Gala. The crowd of 750 art lovers and celebs showed up in force to celebrate and raise over $5MM to support the Museum. It was a special night proceeded by one of the most amazing invitations ever-a reproduction of the famed Chris Burden "Urban Light" Gas Lamp Sculpture comprised of over 202 restored street lamps form the 1920's and 1930's.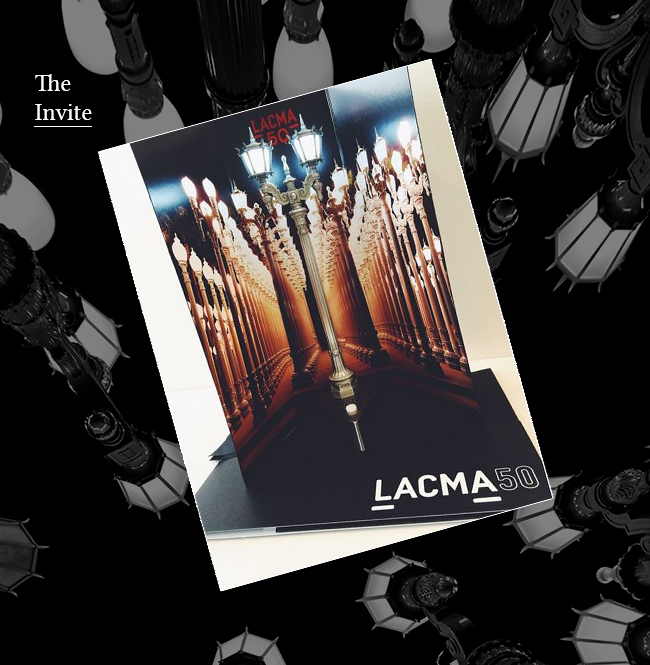 It called for Black Tie and the black and red invitation with hints of white probably set the tone as the crowd channeled elegant attire in the same colors. The hubby and I were no exception as we hit the Red Carpet.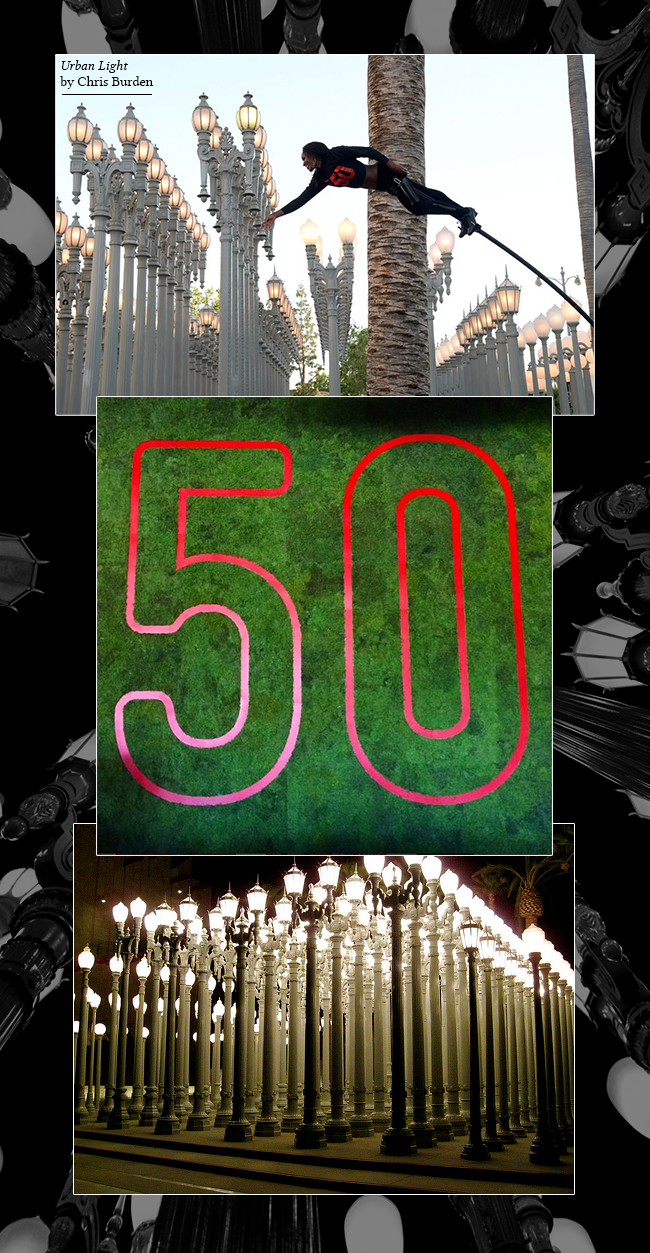 It was a stylish Red Carpet with the famed sculpture in the background as Barbra Streisand, Leiv Schreiber and Naomi Watts, Armie Hammer and his wife model Elizabeth Chambers, our friends LACMA Director Michael Govan and his wife Katherine Ross (in Rodarte), a dapper Jim Carrey in a white tuxedo jacket, and Liberty Ross in a stunning Louis Vuitton sequined, limited edition shift from the Spring Runway collection, joined the celebration.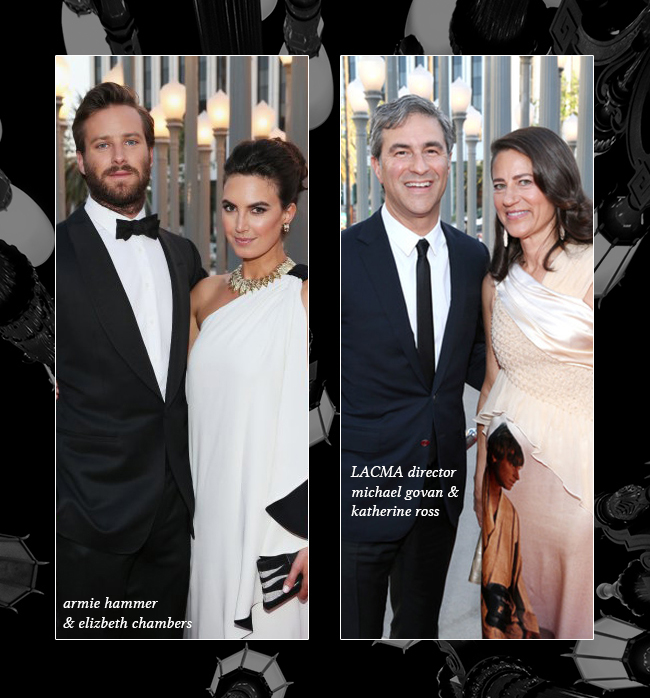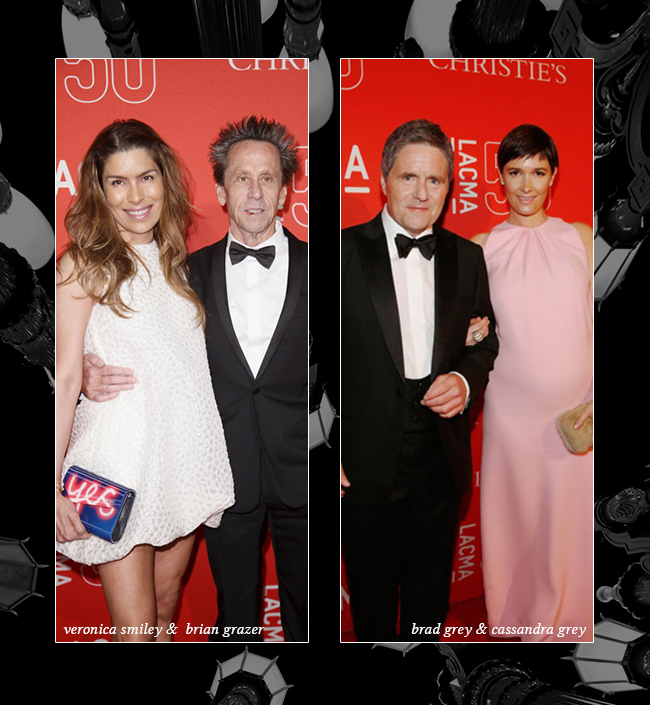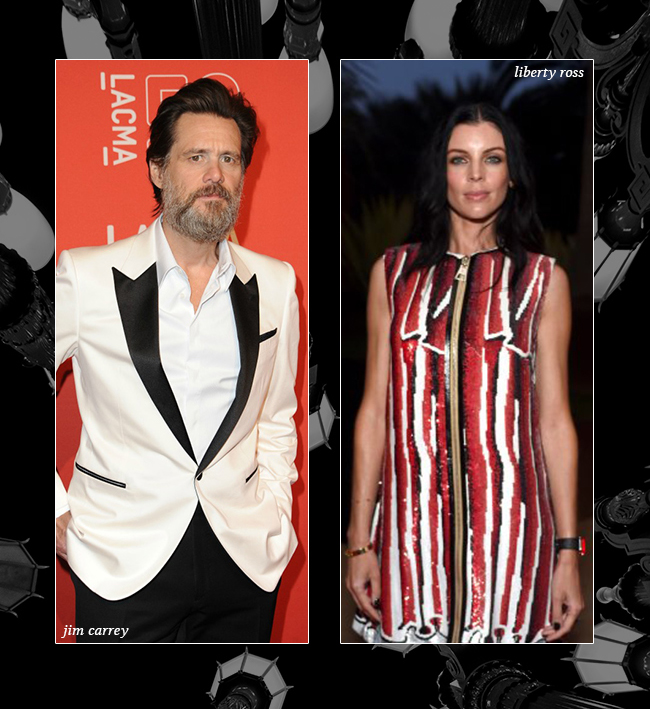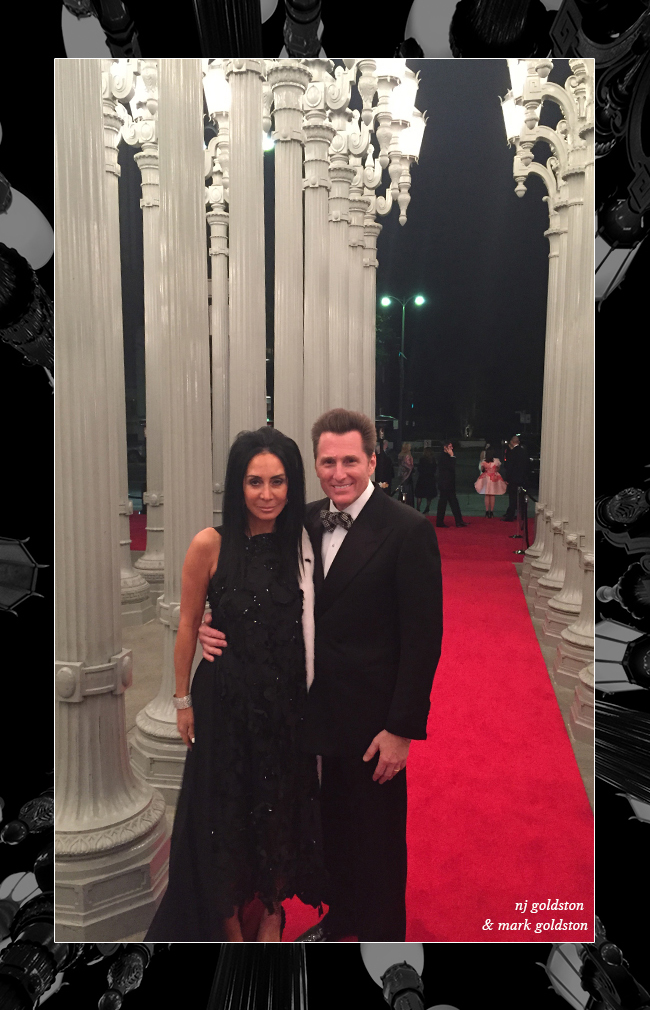 I went with a Nina Ricci gown in black with beaded and floral embellishment with a bit of transparency, a high low hem, and a chiffon train. It was a more causal gown on the runway but I amped it up for the evening with black satin pumps and chandelier earrings taking my inspiration from the catwalk. With so much going on with the dress, I kept my hair simple or should I say relatively simple for me.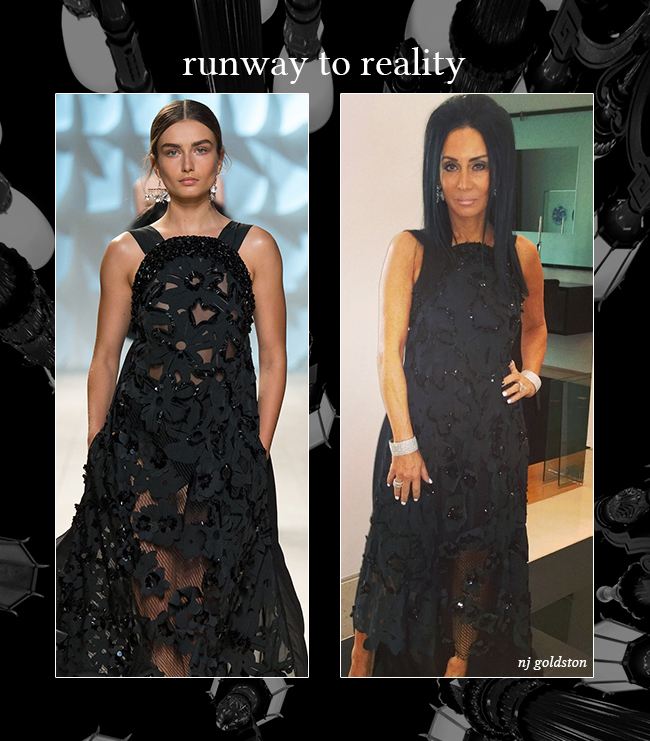 I did add some drama to my look (as I tend to do) with my treasured white mink Creatures of The Wind stole with black spangled stars gifted to me by the designers from their Fall 2015 collection. It caused an absolute sensation all night (and Hollywood stylists are grabbing looks from them for their clients on a regular basis) with everyone asking me where they could find it. The answer. At Saks Fifth Avenue or Neiman Marcus this Fall.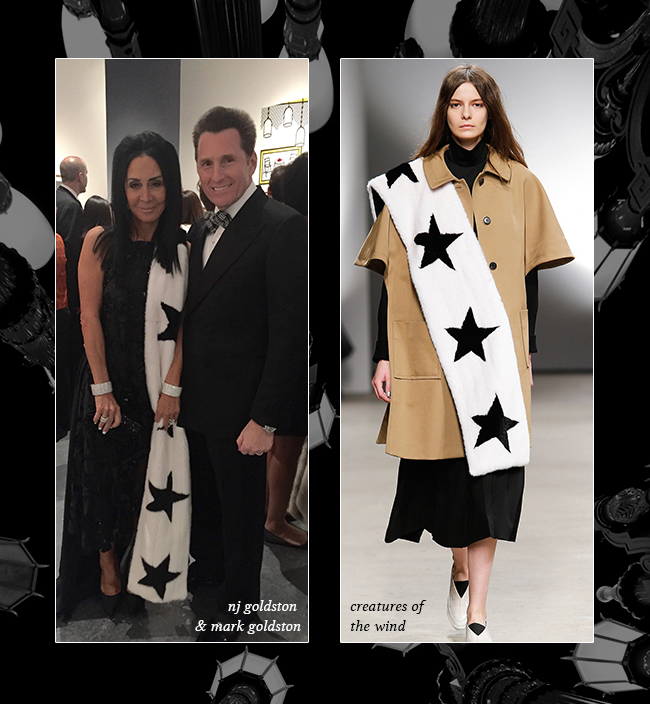 All of LA had been looking forward to the evening and it unfolded with a prolonged cocktail hour as guests toured almost $50 MM of newly donated art for the 50th anniversary. Then we were off to a seated for dinner.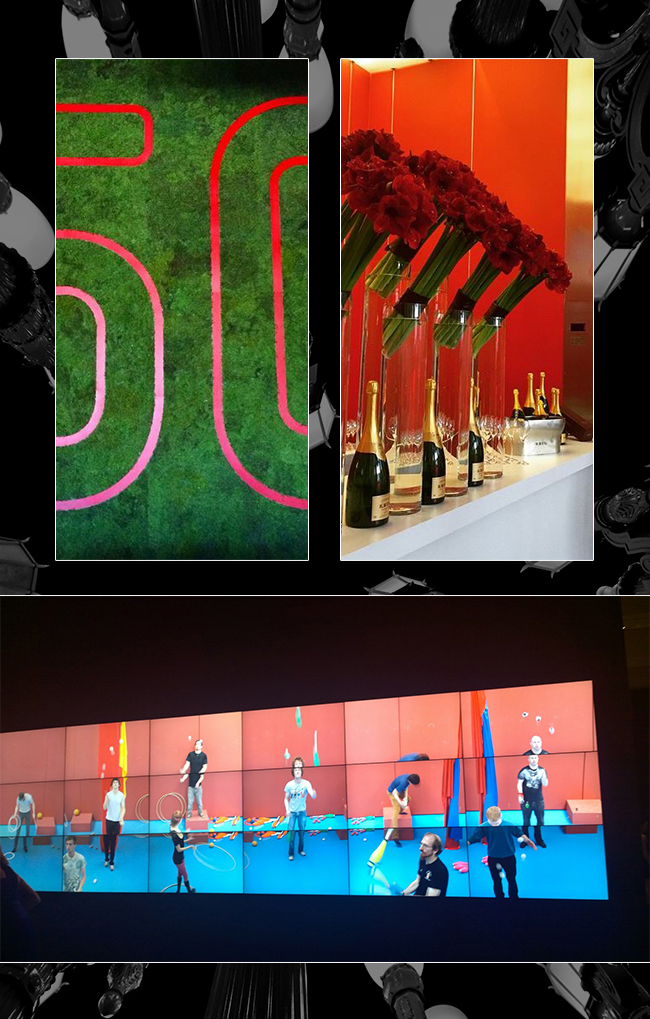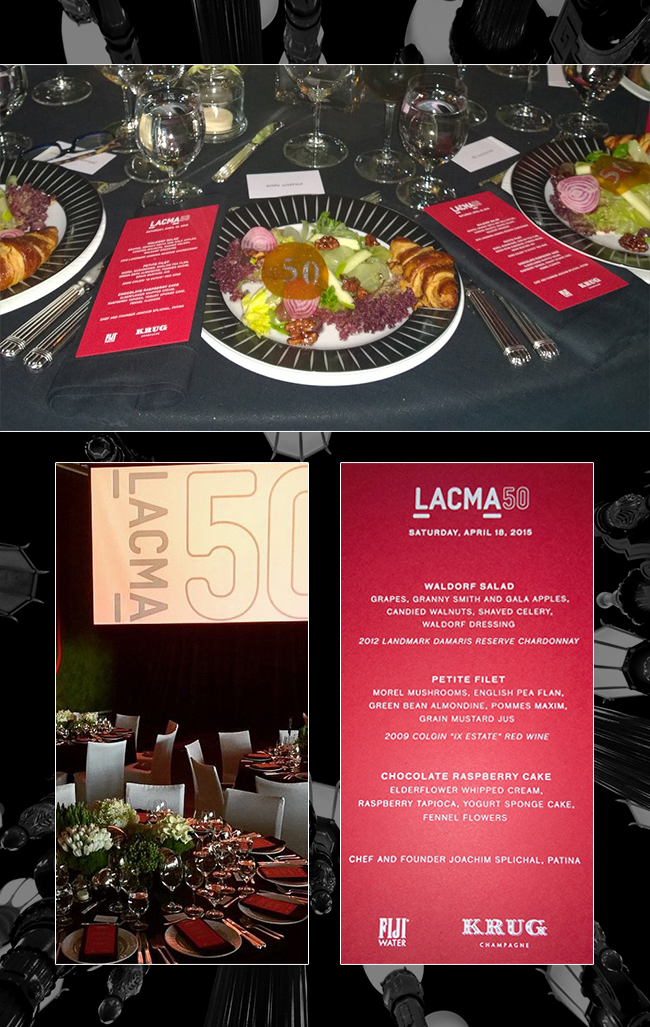 Once in our chairs the excitement started with the spectacular Strange Fruit performers flown in from Australian. The much-celebrated touring company that creates and performs a unique style of aerial performance atop fourteen foot flexible poles, bending and swaying to impossible angles while combining elements of theatre, dance, and circus. Dinner followed along with a fascinating film on LACMA but it was Seal, performing three of his signature songs, who brought the crowd to their feet.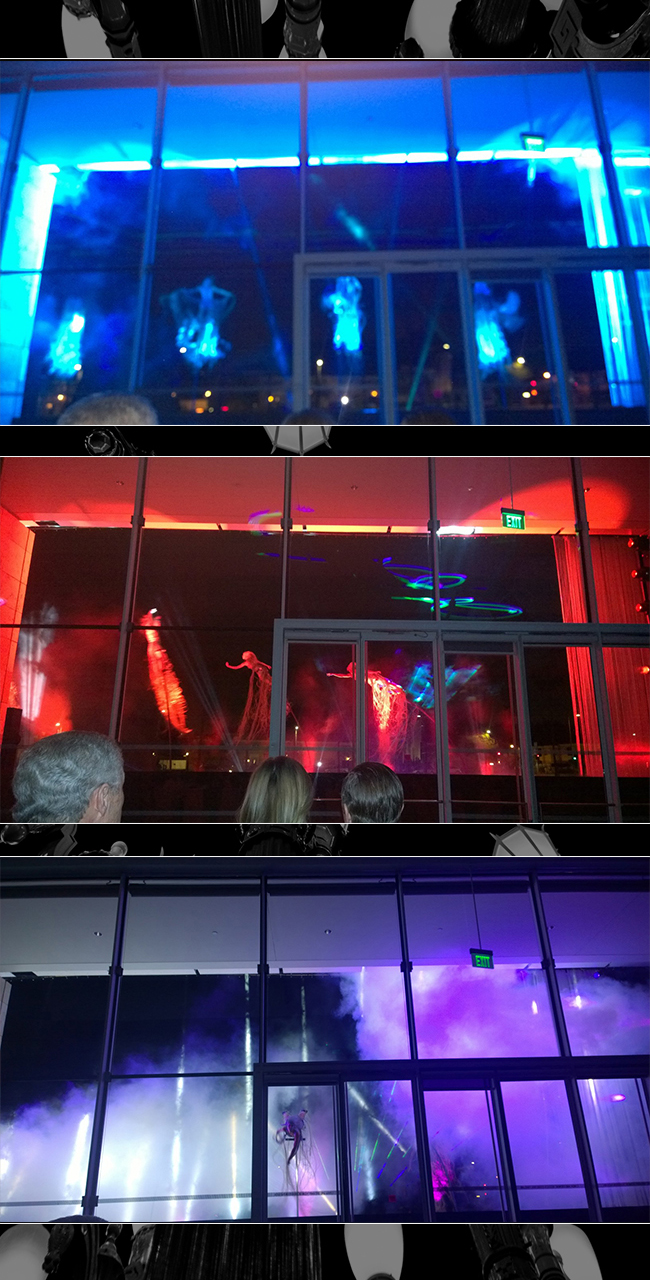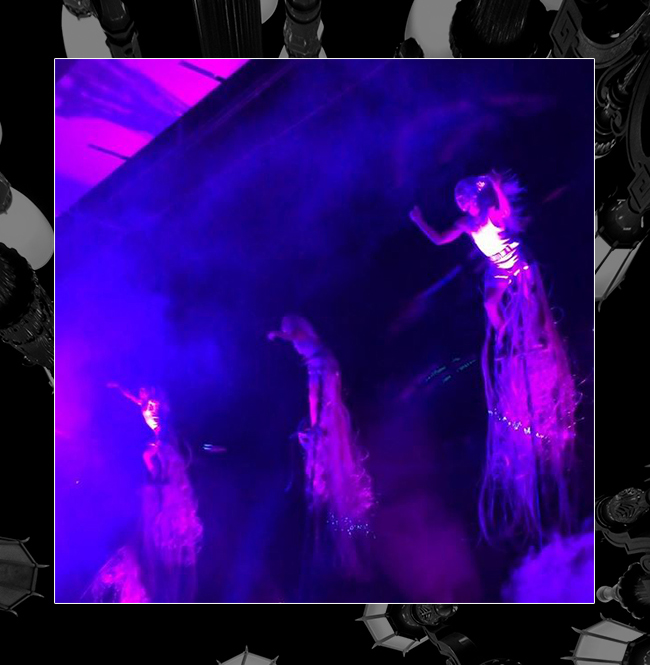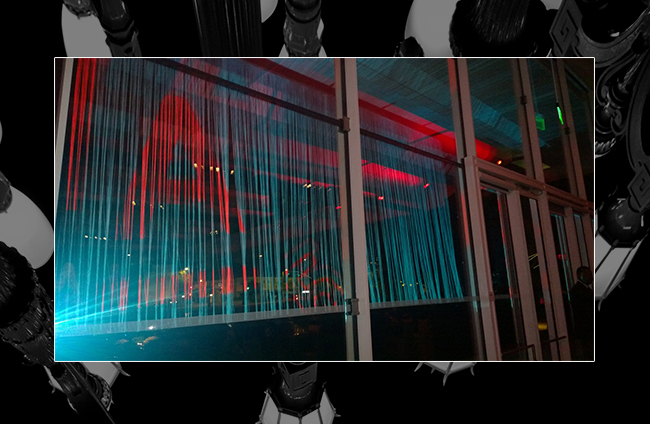 To enjoy some of the fun yourself visit LACMA's Anniversary 50 for 50 Exhibit which is on view to the public April 26–September 13, 2015) and sponsored by Bank of America. It's a do not miss.
With Love From LACMA
NJ Goldston, The Brunette
Photo Credits/Sources: LACMA/Getty Images /NJ Goldston