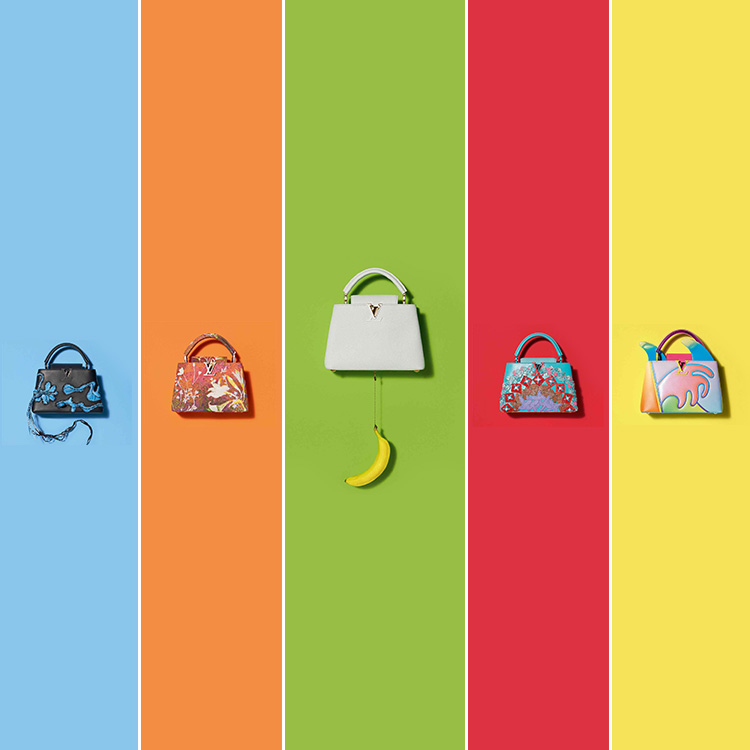 As the the definition of luxury and extending boundaries continues to escalate, Louis Vuitton is bringing a major bash, Louis Vuitton X, its biggest global event of the year to Rodeo Drive. With LA being the brand's second biggest U.S. market, this is a do not miss opening to the public on June 28th preceded by an exclusive private cocktail party on the eve of exhibit. Details are starting to emerge even as the windows are completely covered to prevent any peeking. Designed in true LV style, this will be an immersive, Instagram-ready free exhibition exploring the luxury brand's 160 years history. It will encompass over nine exhibit rooms and a showcase of 180 items. If you managed to see the Louis Vuitton "Time Capsule" last year (and I was honored enough to have one of my rare petite malle's included in the exhibit), expect an even more expansive treat with LVX.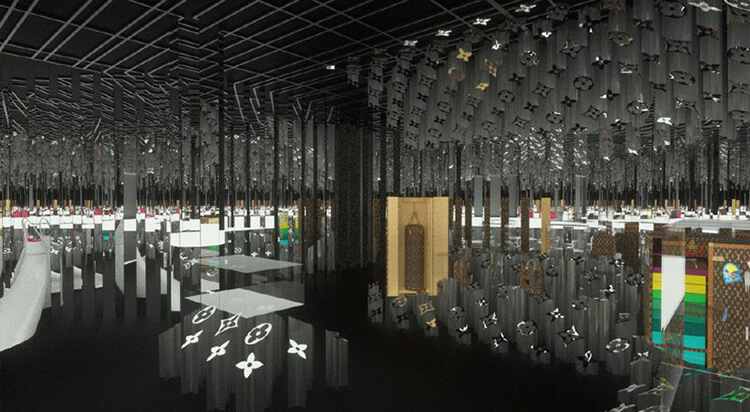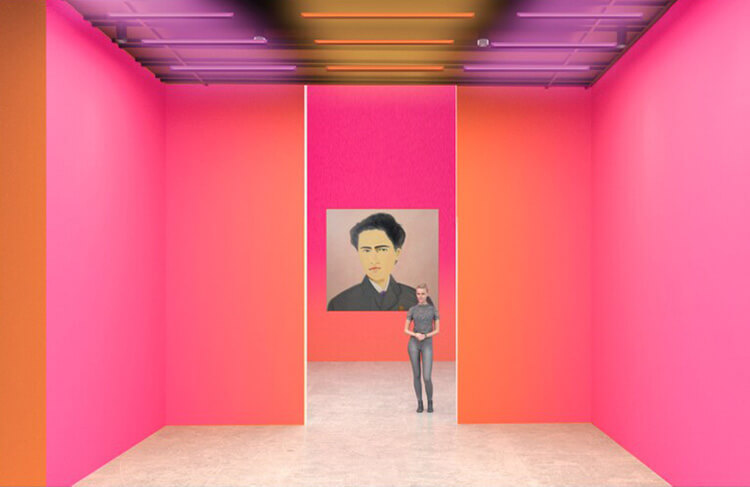 Taking up residence in the former Brooks Brothers building on Rodeo Drive, the 22,000 square foot, two story footprint (and two exhibit renderings are above) will feature window displays commissioned by Gaston-Louis Vuitton, Vuitton's grandson, several original collaborations, a Colette curated (yes, you read that correctly) pop-up featuring special Louis Vuitton merchandise and the launch of the highly coveted Avant Garde Arty Capucines collection.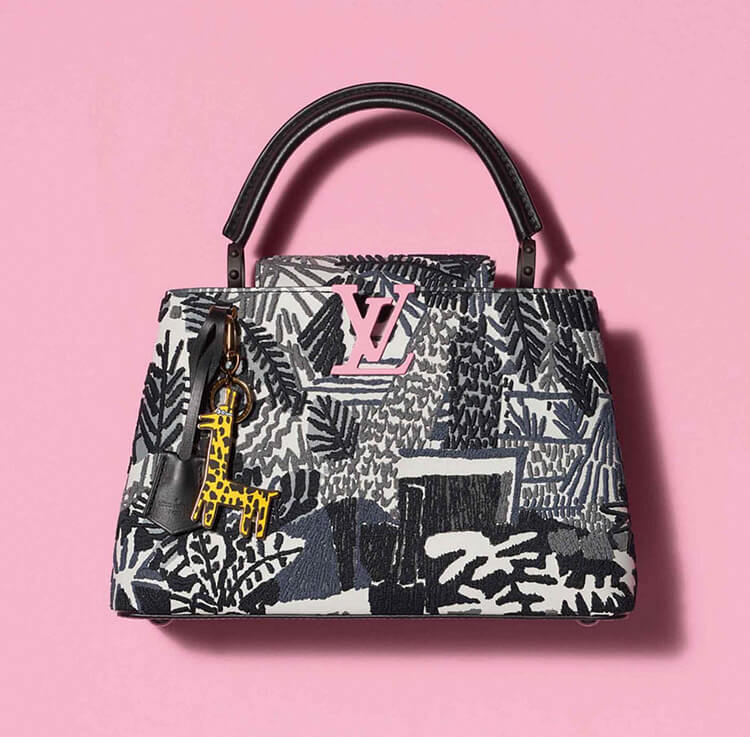 LA-Based Artist Jonas Wood's embroidered cowhide and calfskin Capucines bag with metal giraffe charm is based on one of his paintings.
The limited edition Capucines (there are only 300 of each worldwide), which are named after the Paris Street where Louis Vuitton worked (and that's a fascinating bit of trivia) will all be on display. Created by six contemporary artists, three of them LA-based as part of this stellar avant garde contingent, the grouping includes Jonas Woods, Alex Israel, and Sam Falls, along with Swiss-born Urs Fischer (who I must admit I often spot in LA), Nicholas Hlbo from South Africa, and Tschabalala Self from my home state of Connecticut. You'll have to decide for yourself which Capucines is your favorite but the Jonas Woods makes my heart soar. SO so me.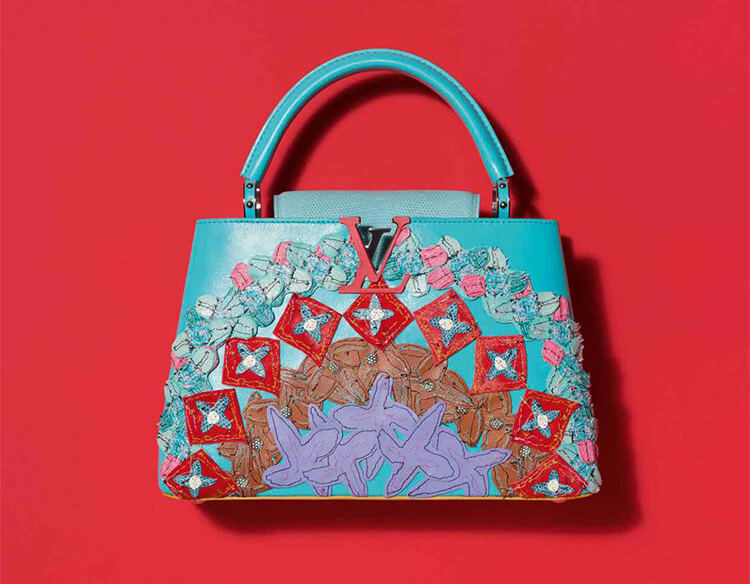 Tschabalala Self's calf and lizardskin Capucines bag,features the patchwork and embroidery techniques she employs in her art.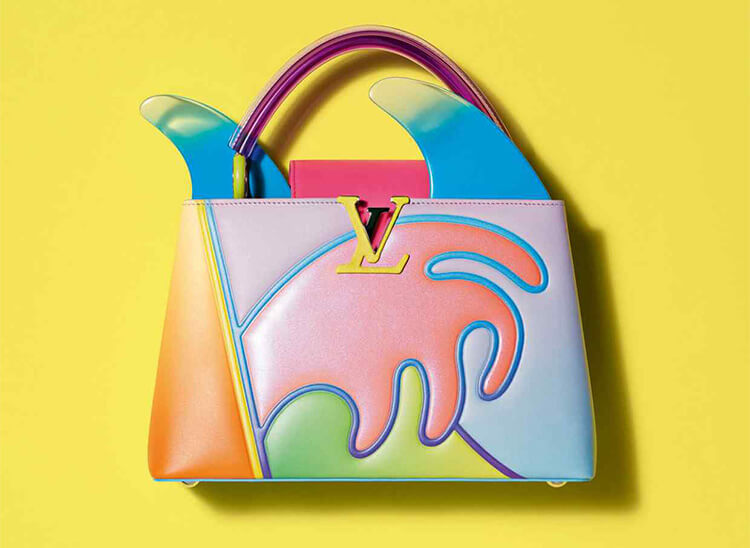 LA Based-Artist Alex Israel's dégradé-calfskin, Plexiglas and mirror Capucines bag is made from a single piece of leather and stitched to create a 3D patchwork effect and has two attachable waves. The design also mirrors the artist's recent Louis Vuitton unisex fragrance launch.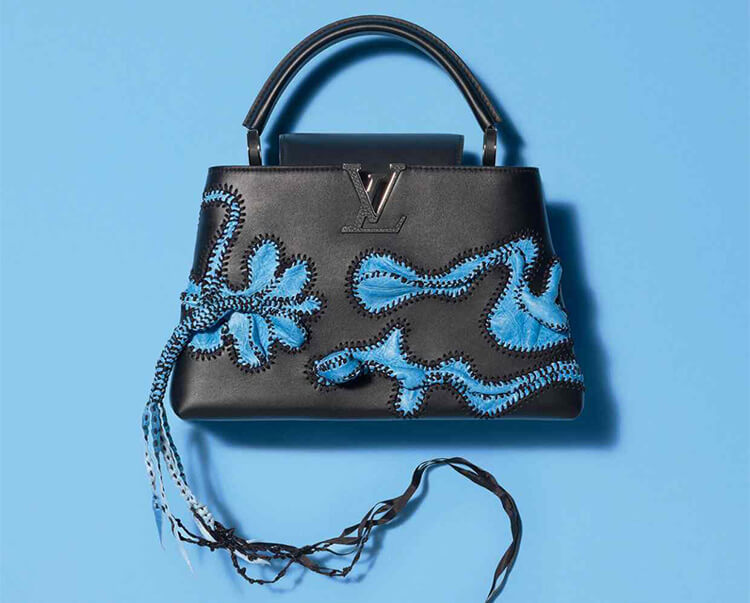 South African artist Nicholas Hlobo's calf, lambskin and ribbon Capucines bag is a highly tactile creation with rippling forms and a plaited tail.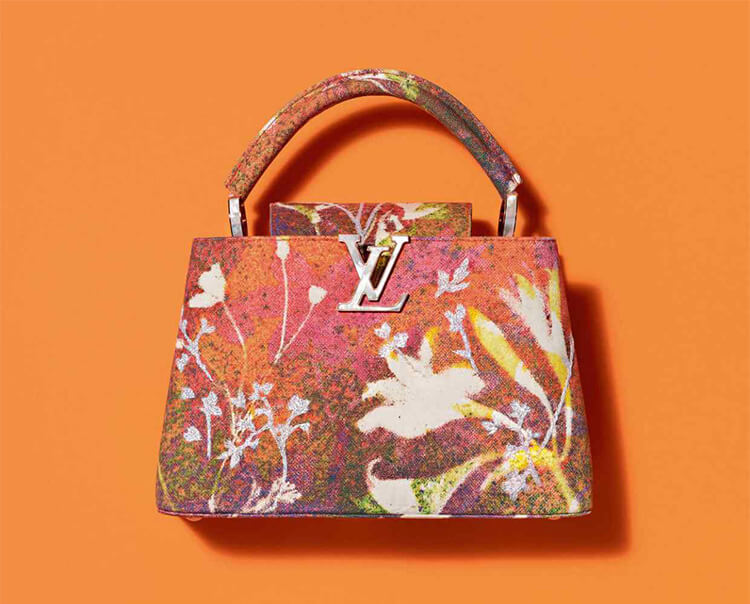 LA-Based Artist Sam Falls' Capucines bag combines cotton, linen, embroidered jacquard, calfskin and mother-of-pearl.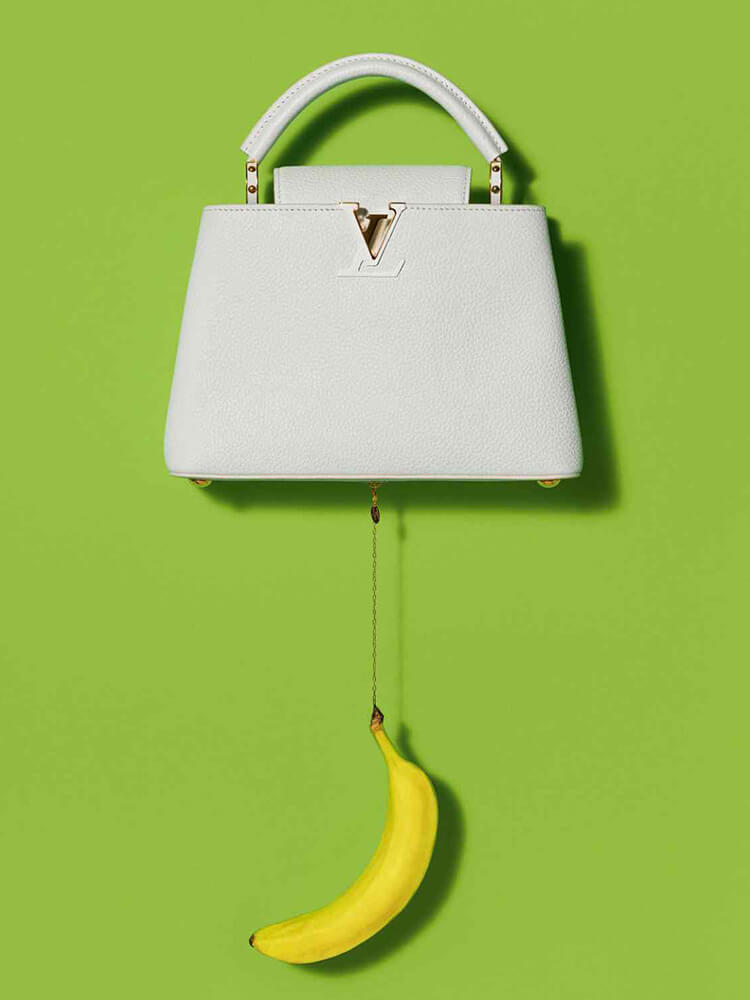 Swiss artist Urs Fischer's taurillon mini-Capucines bag has a silicone banana charm dangling from a gold chain and comes with five other suspended charms including an apple.
If I've peeked your interest, head to 468 N. Rodeo Drive 10 a.m. to 9 p.m. Monday-Saturday and 11 a.m. to 7 p.m. Sunday starting June 28th. Admission is free. You will probably bump into me. I am not going to miss this.
Reporting From Rodeo Drive
NJ Falk
Photos Courtesy: Louis Vuitton