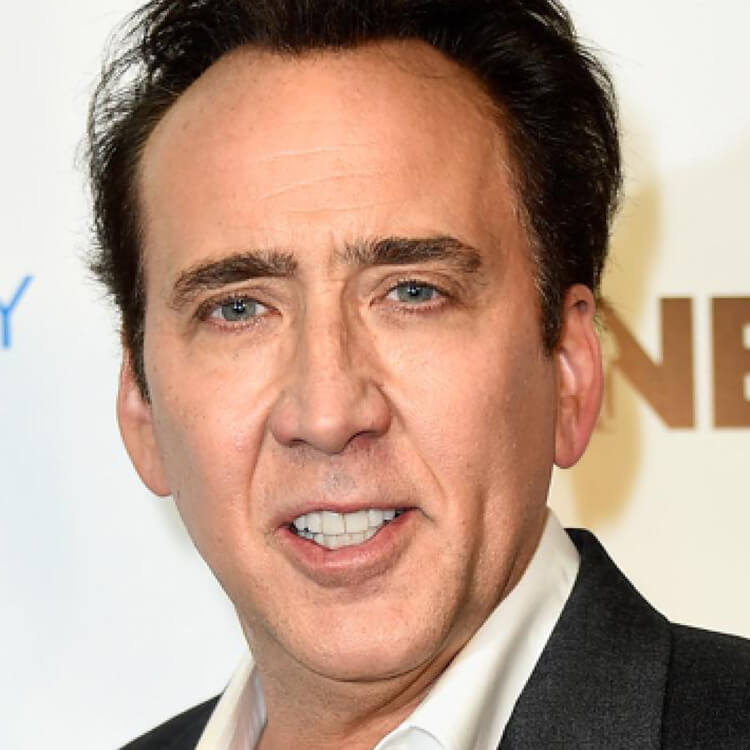 Hello Darlings!
Hope everyone is having a fantastic week!
This week Nicolas Cage and Erika Koike finalized their divorce. Their four day marriage is officially over. I'm not sure if if Erika will receive any of the spousal support she asked for, but you have to give her credit for asking. She's kind of amazing actually. She is currently back at her job at a restaurant in LA that she worked at prior to marrying Nic. In a recent interview, Erika claimed that Nic has ruined her reputation. I guess none of this madness comes as a surprise considering right before they walked down the aisle he was fall down drunk and they were fighting loudly in public in front of the chapel. He was overheard screaming at her that she was only marrying him for his money and he was angry about her "boyfriend". The divorce proceedings lasted longer than the marriage. Someone needs to make this a movie. a very short movie. Maybe a web series.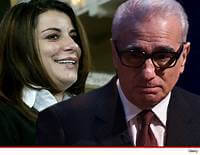 In other news, Catherine Scorsese's (Martin Scorsese's daughter), 1.5 million dollar apartment was flooded and she started a Go Fund Me page titled "Cathy Scorsese Flood Relief." She said she needed to raise 25k. A week later, the page was closed, probably because the media got wind of this hot mess. She claims her friends started it and she doesn't understand what all the bad press is about. Well let's start with the obvious. Her dad is reportedly worth 100 million dollars. The thing is, Cathy, is that one of the downsides of having a very well known and wealthy family is that you can't ask working class people for money without being shamed. Sad, I know. Hey, I don't make the rules Cathy. When asked why she couldn't have just asked her father for the money, she said she would never do that and she'd rather ask him to hook her up with someone like Chris Evans. "Wait, what??" Why does it have to be either or Cathy? Why? After her closing her account, she stated that "Someday I will get to tell my side of the story and I guarantee you will all be hanging your heads in shame." Does this imply poor treatment by a parental figure? Is the "one day" implying you need to wait until someone passes on? What are you going to get at, Catherine? That's quite the carrot to dangle. I think she just wanted to remodel her bathroom and this all got blown out of proportion. We've all been there.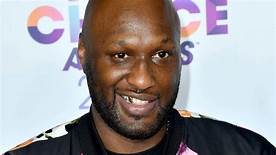 Lamar Odom is out there promoting his new book and although he admits to being a severe former drug addict, he's saying that the night he was found unconscious at the Bunny Ranch, he thinks the owner (who passed away recently), Dennis Hof tried to poison him. You know the old "somebody poisoned my crack" thing.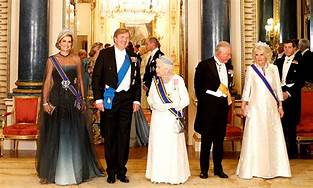 This week The Buckingham Place held a state Dinner for Trump and one of the attendees was Prince William's rumored one time (recent) fling, Rose, Marchioness of Cholomondeley (pretty much a Lord Disick situation if you ask me). It's been reported that her and Kate Middleton didn't speak and were seated at different tables but still close to each other. Marchioness (can't spell that whole thing out again) showed up with one of the Daily mail Royal reporters. She was seated with her and her husband, David, Marquess of Cholmondeley (what is it with these names?). I wonder if Kate shot Rose eye daggers all night while Prince William nervously swallowed Kensington Venison tartar and stared at his plate. I also wonder if Rose giggled loudly while tossing her hair so William could see her. Do we think that Trump and his family were briefed on this salacious scandal before the banquet? So many questions. But I'm sure they helped smooth everything over obviously.
Until next week lovelies!
From somewhere near lots of Teslas and Green Tea Matchas,
Julia Obst