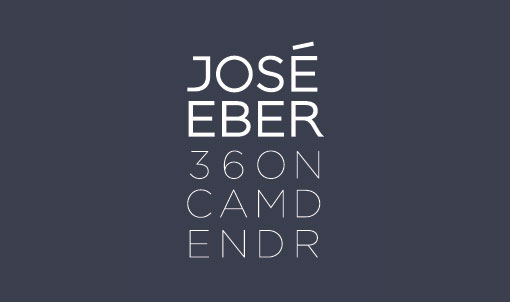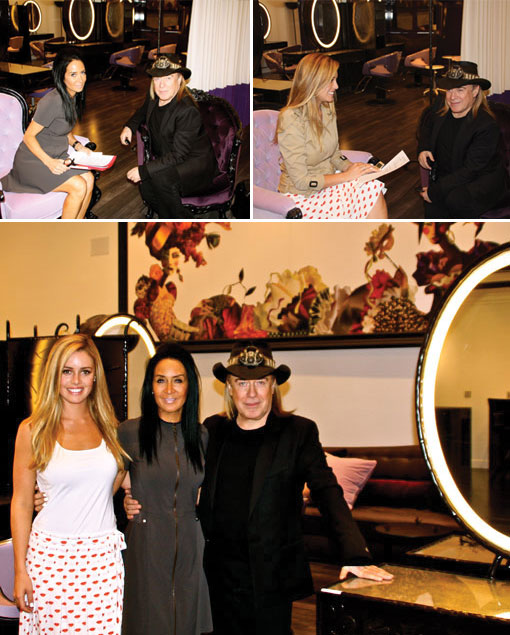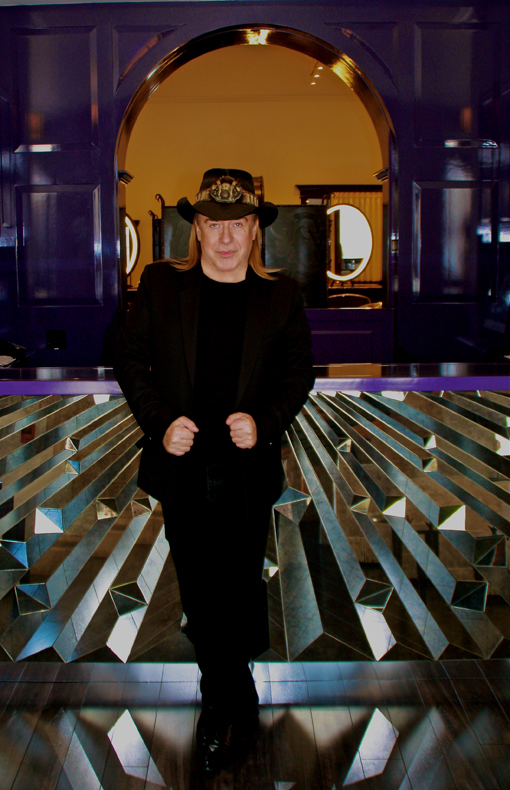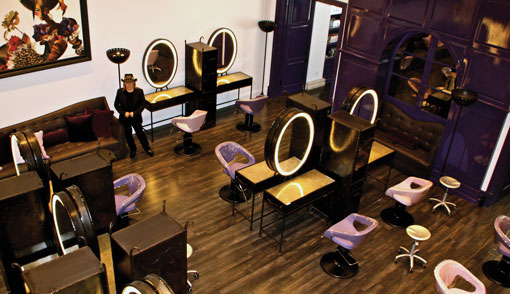 It's just about to open! On Thursday to be exact. It's a daring statement brilliantly conceived to deliver a new vision of a grand Parisian salon experience. It starts the moment you enter through the storied, redone building on 360 N. Camden Drive in the heart of Beverly Hills. Every element from the dramatic antiqued mirrored front desk, interior salon doors with 12 coats of purple lacquer, 25-foot high ceilings to the hand-made, one-of a kind "stations" (no two are exactly alike) that are made out of iron and include mirrors with individual adjustable dimmers to the over-sized Terence Lawlor murals, scattered rococo seating, draped partitions, a startlingly elegant 15-foot couch covered in glazed linen, graphite-shaded wood floors with salon seats in pops of lilac, lavender, plum and concord grape and luxurious dressing rooms with wall-covering, that simulates cushioned walls, all send a message. You're not in Kansas anymore or even Beverly Hills. You've entered a completely new world envisioned to heighten your senses and the salon experience.
No detail has been overlooked from very special make-up and shampoo areas, an intimate café, to the stairway leading to a second story complete with a "Suite" for VIP's; a secluded medi-spa offering injectables, laser and facial treatments; private rooms for hair extensions, waxing, semi-permanent make-up, manicures and pedicures. All of it accented by a new brand identity with customized letter formations utilizing one of the salon's signature colors complete with undertones of purple and metallic.
The Blonde and The Brunette, both of us, Kathryn and NJ, sat down for an intimate interview with José Eber, the famed hairdresser, and an exclusive sneak peek into his new salon.
NJ for The B&B: Jose, we've know each other for almost forever and been good friends. You've always had this vision and love of expressing inner and outer beauty. You have constantly evolved throughout your famed career and now your concept of the salon experience has evolved. As soon as you walk in you feel something extraordinary. Tell us about your vision.
José Eber: I am very proud to be involved in this project and particularly my collaboration with the designer, who is a friend of many, many years, Waldo Fernandez. He was the key in the whole evolution of this concept. When we met and talked about the salon, he said, "José, celebrate who you are. Celebrate your achievements. Celebrate your success. Your Career. Don't hold back. Be who you are. Anything goes." I embraced this and this amazing looking salon is very whimsical and that's what I am all about. Even the choice of color. It's kind of daring because it's purple lacquer. At the same time, it's very royal. It's strong. It's a statement. It' s also one of my beloved, beloved friend, who I miss every day, who has left this world, Elizabeth Taylor, who was a big part of me being here. That's very, very important that everyone remembers and knows that I know, Elizabeth made sure that I was able to get this space. She used her connection and basically wanted me to be here; and to me, this salon is an homage to her. And in a funny way her favorite colors are here. Lavender, purple. And it's funny because Waldo to really pushed me to choose purple for my vision (and Elizabeth loving purple), it's just meant to be.
B &B: José, there's a life-affirming vision to this concept and a deep sense of appreciation.
José Eber: Absolutely. We're celebrating life. The people we love, and mainly we are celebrating the clientele and the cast of 'characters' that will work here. This, to me, is like the opening of a Broadway musical, and I am very proud of the cast and the cast has been with me for such a long time which I love. This place would be nothing without our faithful clientele we've had for so many years. It's all about making a client feel comfortable and welcoming new clients to our experience. We thought about every detail and at the end of the day, that's the key. We want our clients to feel comfortable.
B&B: José, I know this but I am not sure anyone else does. The number 360 has significance to you and has been a critical element to the branding.
José Eber: It's all about the circle of life. I feel my life has been a full circle. I didn't notice the address at first and when I did, I had that strange, great feeling about this number. Like a great omen.

B&B: Tell us a little bit more about how this came to life.
José Eber: The front desk is beyond what I expected. It's like a piece of jewelry. It's your first impression and it just knocks you out. I have to give Waldo the credit for this. The whole front of the salon has that very elegant feeling but not so intimidating. Very elegant and this is the right, first impression and what we were trying to achieve.

B&B: When clients come to José Eber what do you want them to experience with you and your team?
José Eber: We want to deliver the ultimate in a salon experience and that really comes through in the communication factor and how we listen to our clients. It's our hallmark. Service, quality, perfection especially with cutting. The precision haircut. The client's really appreciate it that we have this dialogue with them.

B&B: What are the hot Fall trends for hair styles? What are we doing? Wavy?

José Eber: We are doing sophisticated. Hair. Veronica Lake. Very soft waves especially with all the collections we've seen. Also, new versions of very short hair. Pixie-ish. Adopted versions. Every trend always turns around. Very 360. I do always suggest long invisible layering. It's very important to give you the look you want.
B&B: What about the new trend towards the half "up do"?
José Eber: I always say have fun with it. Don't always do it the same way especially if you have long hair. Do those reverse braids, more on one side, half up and half down, be playful with your hair. We don't really want to dictate, we really just want to give our clientele suggestions.
B&B: Any color trends?
José Eber: When the Fall arrives we really want to darken the hair a bit. But, with darker clothes in the Fall, very blonde can be very attractive and reds always look beautiful. I'm here to give you choices because you are how you feel.

The new José Eber salon offers a full range of hair and beauty services from color, style, extensions, make up, manicures and pedicures, waxing, semi-permanent make up and even our new medi-spa (offering injectables, laser and facial treatments) and a café. José Eber / 360 N. Camden Drive / Beverly Hills / CA / 90210 310-858-4000. Open Monday through Saturday 8 :30 AM to 7 PM.
– Kathryn Lebowitz, The Blonde & NJ Goldston, The Brunette