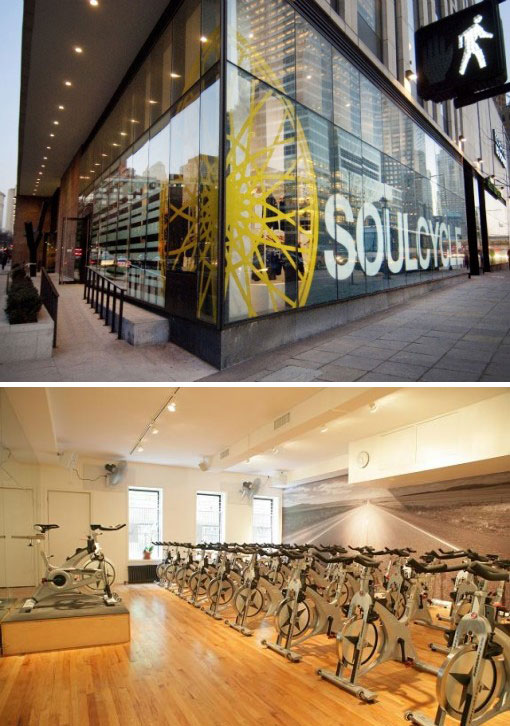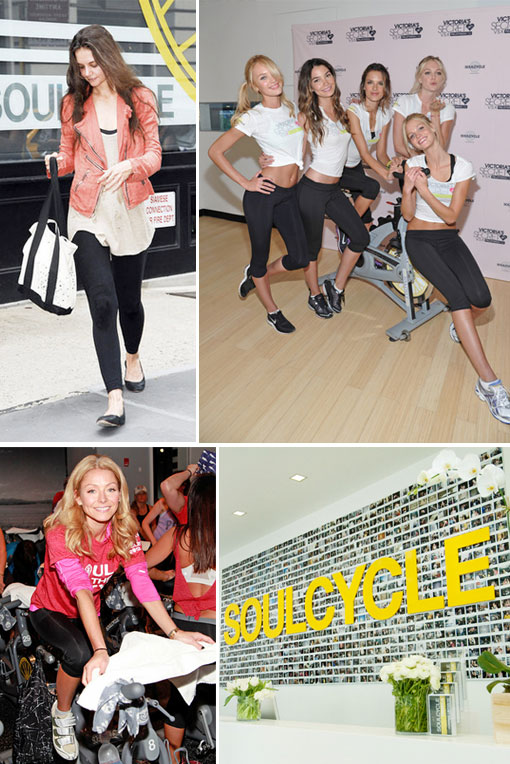 Katie Holmes, Lady Gaga, Reese Witherspoon, Bradley Cooper, Jake Gyllenhall, The Victoria Secret Girls, Christina Perri, Leah Dunham, Kelly Ripa, Jennifer Garner, Ben Affleck, and Anderson Cooper are just a few of the hundreds of celebrities, and thousands of people across the globe that have joined the SoulCycle "cult."
Recently pegged the hottest name in fitness, lucky us, SoulCycle just arrived in Los Angeles! This 5-year-old New York City-based chain of indoor cycling studios became famous for merging upper-body exercises with traditional stationary bike workouts. This might be due to the hundreds of devoted students that don't think twice about dropping $32 for classes that sell out within seconds! Part dance party, part therapy, part communal high, SoulCycle is definitely not your average fitness class.
Lady Gaga, (who took two $2,200 custom-made bikes on her tour) just threw her 26th-birthday party at their studio in West Hollywood, which means it must be good! Part of the magic says Girls creator and star, Lena Dunham, is "The teachers say things you walk away with for the rest of your day. It's the first exercise I've been able to do that I enjoy."
I've officially signed up for a class next week. I can't wait to see what all the fuss is about and take a peek inside this fitness "cult."
Have you tried it? We would love to hear what you think!
Xx. Jadan Huter