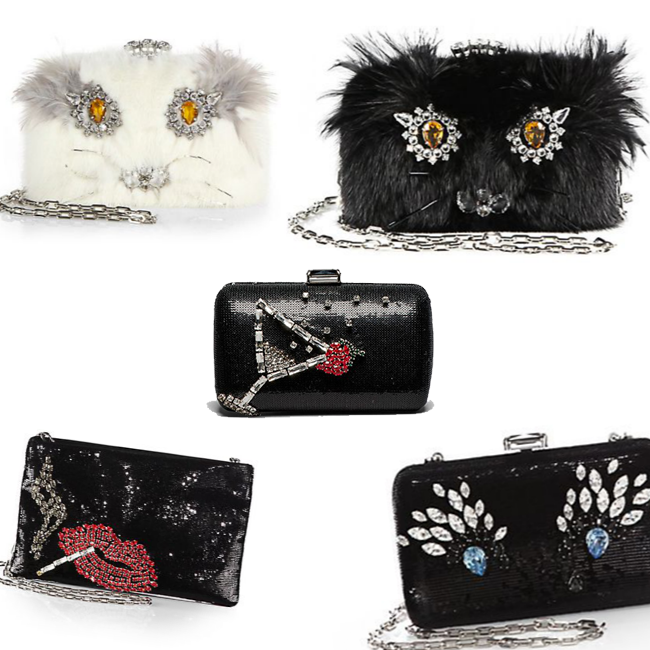 The holidays are almost here and the perfect little black dress deserves the perfect LBC (little black clutch) to make your look just perfect. This season our favorites are from Prada. Covered in glistening black sequins, these structured clutches are sure to be conversation-starters and Instagram favorites with their crystal-embroidered cocktail motif, sequined lips, teardrop, or an adorable mink "Cat Bag" in either white or black. Any one of them is perfect.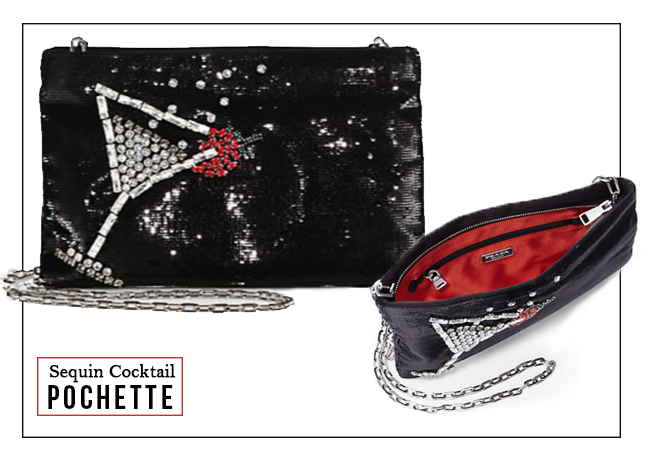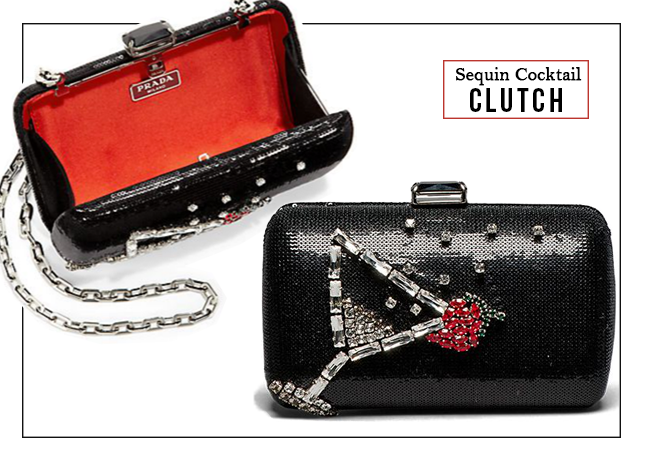 Sequin Cocktail Pochette & Sequin Cocktail Clutch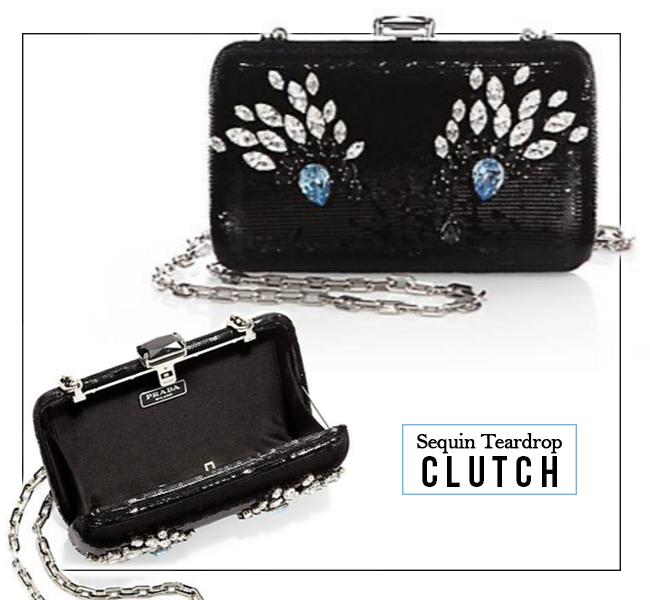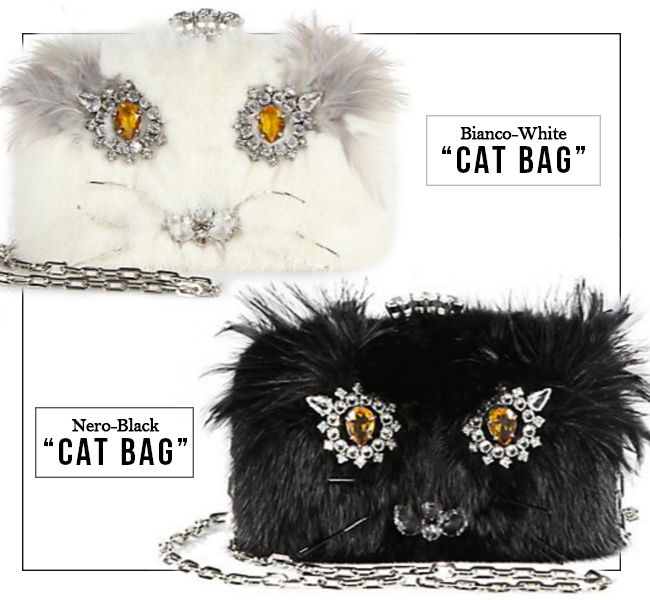 Mink Fur "Cat Bag"
These bags are the perfect little accessories to be sporting around this holiday season, but hurry and snag one while you can – these kittens won't be around long. To Pre-order yours now, head over to Saks and check out the entire collection. Meow!

xo,
-NJ, The Brunette & Lauren, The Blondette.