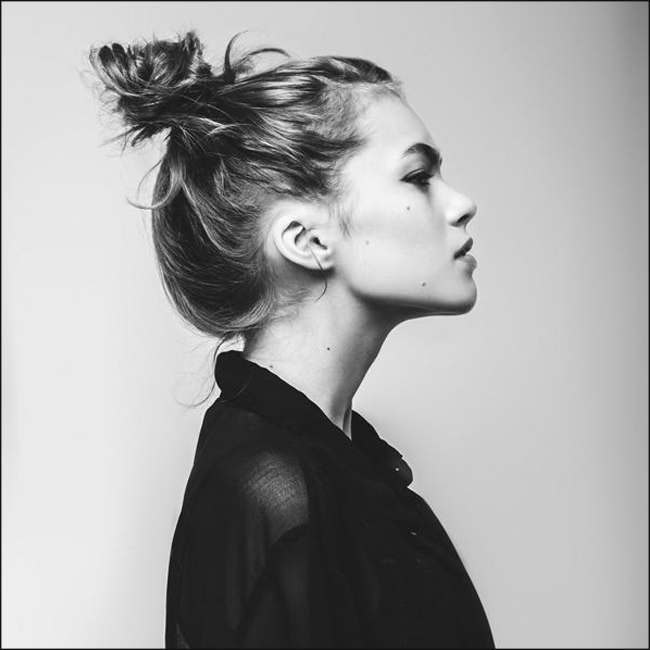 The top knot is still in style and not going anywhere anytime soon! Every time I see one out and about it never ceases to remind me that one should never take themselves, or their hairstyle too seriously.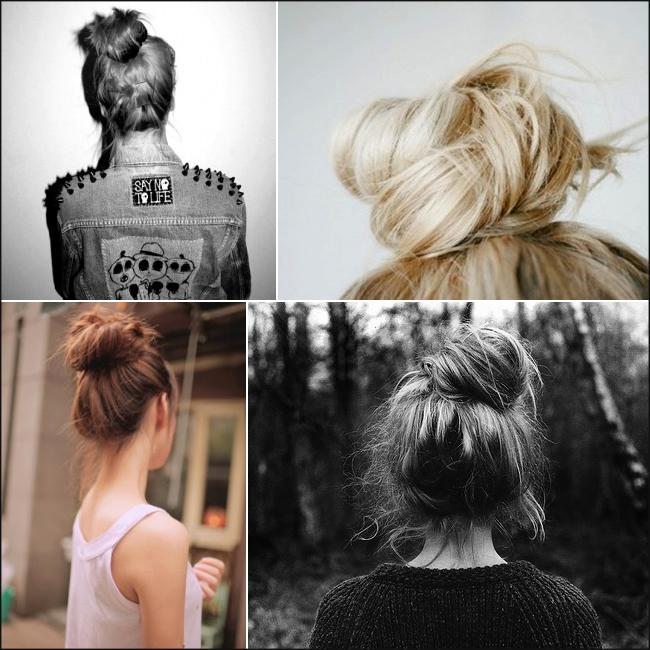 Just in time for the holiday season, the "bun" look is sophistication with a bit of an edge, and these days, you can achieve a runway look within minutes! And let's be honest…sometimes, the bun is just the easiest way to prevent a hair disaster!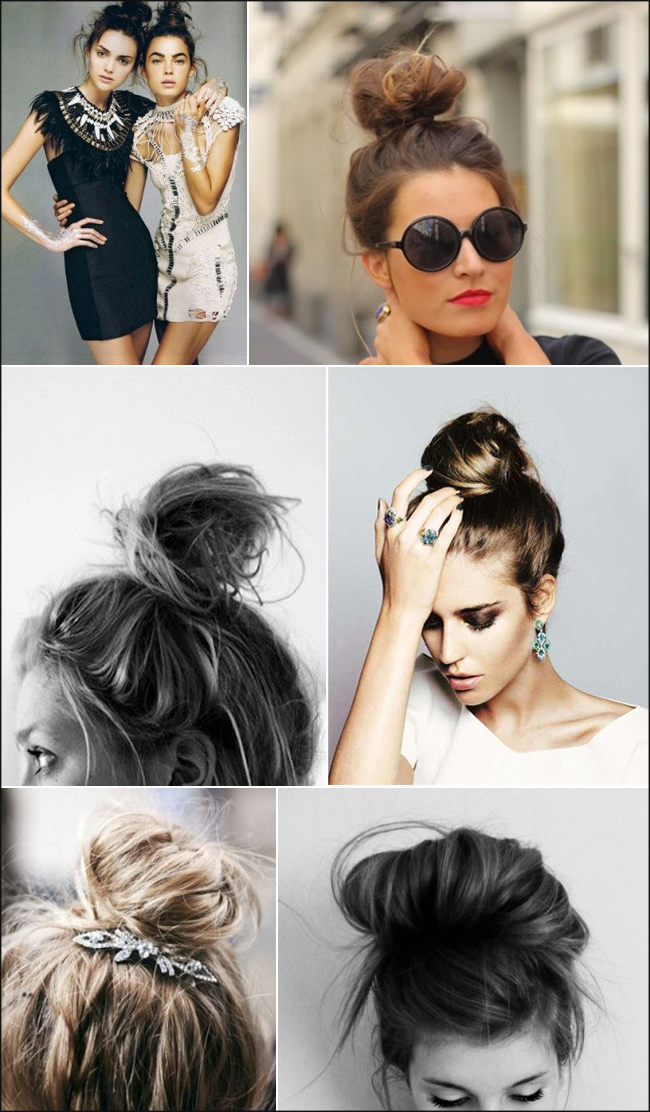 Above are few of my favorite bun head inspirations including adding a jeweled comb for an instantly dressy look, and below is my bun tutorial!
How To Bun :
Step 1: Place hair in a high pony tail
Step 2: Tease a small section of the hair
Step 3: Wrap teased hair around pony tail
Step 4: Place a bobby pin to secure the hair
Step 5: Pull pieces of the bun down to create your desired shape
Step 6: Secure with bobby pins (hair spray if desired)
Simple as that! You are now a beautiful bun head!
Xx. Jadan Huter