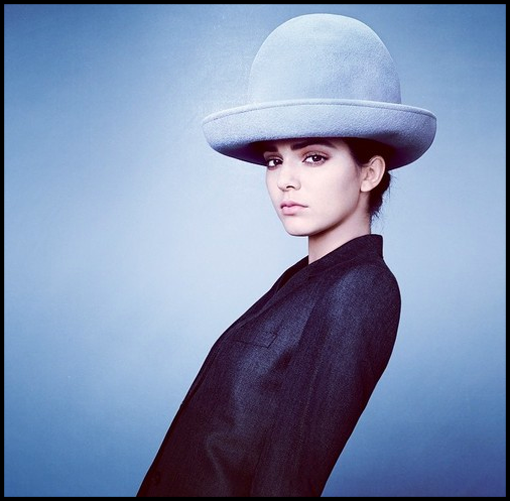 It was just a matter of time before the "Pharrell Effect" hit the fashion runways and we're loving it. What is it and by the way it's almost sold out? Well, it's the Emporio Armani Felt Bowler Hat that's made every Fashion Editor and Stylists' must have list along with mine. Yesterday this statement piece even made it's way on to the Teen Vogue cover, modeled by Kendall Jenner, along with the cover of L'Officiel (with more pics about to debut in the September issue of Vogue). Basically, you'll be seeing it everywhere.!
I do have to tip my hat and say I called this back in May. Drumroll. I spotted this gem months ago (right after The MET Gala) during my visit at the New York City Armani showroom. As a special thank you, the hat of my dreams just turned up at my office today courtesy of Emporio Armani. All I an say is OMG ! OMG! OMG!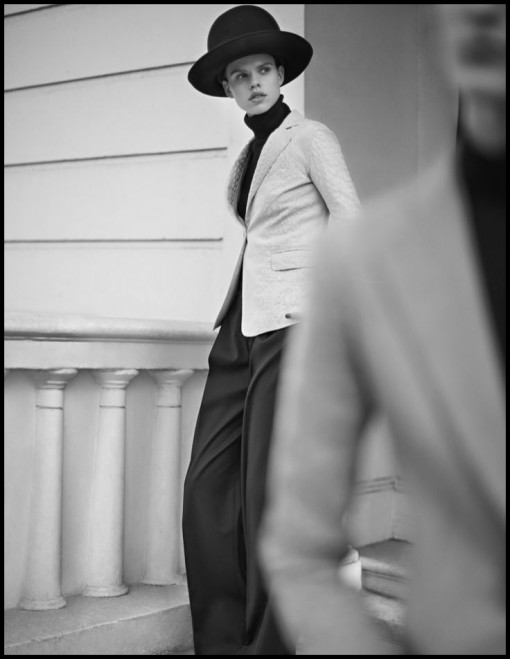 Style tip: Now, one more tidbit. Mr. Armani is so clever he actually named his Fall Emporio Armani 2014 runway show Al Momento or "Of The Moment", and, that's just what it is. Of the moment and in the moment. I am sure this chapeau will spark a million knockoffs. So if this Bowler lands on your head, be sure to pair it with a minimal menswear look in monochromatic tones and big, bold brows.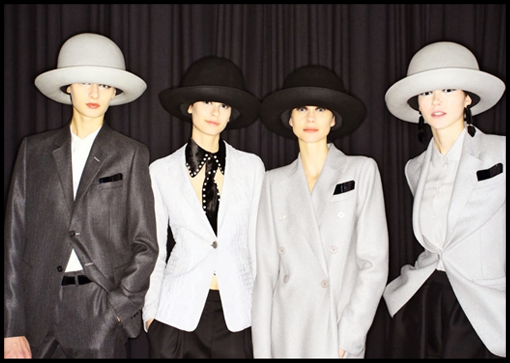 Beauty Tip: Let the hat do the talking but add a strong lip to balance your look.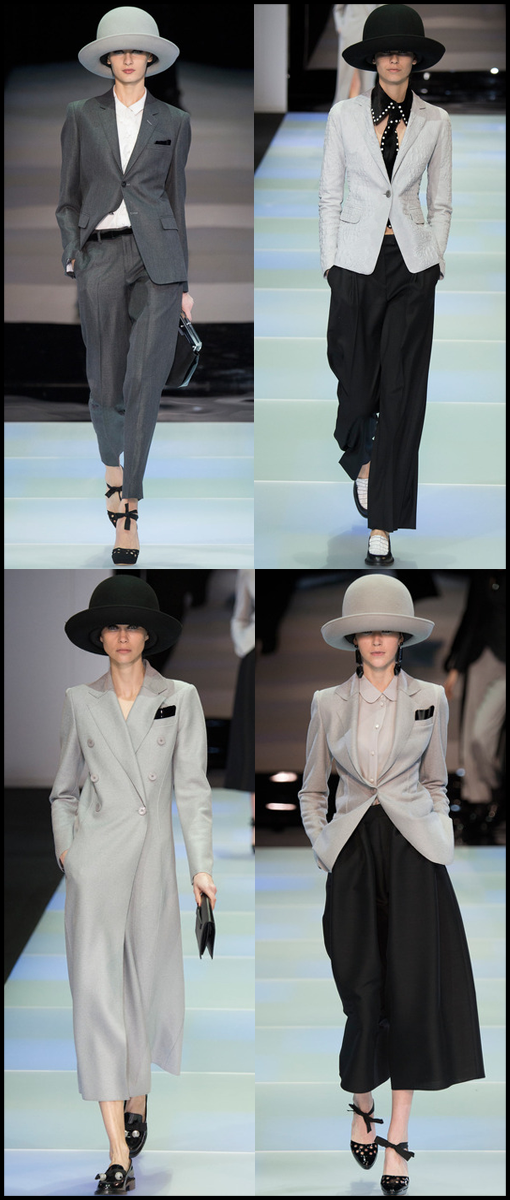 Style Tip: Try black and grey together.

If you want hop on the bandwagon (and don't say I didn't warn you), there are just a few of these beauties left. Available in Dove Grey, Black and a Faux-Pearl Encrusted Version. Emporio Armani and At EA Boutiques. Mr. Armani showed it on lots of brunettes!
With Love From Rodeo Drive & Brighton Way In Beverly Hills,
-NJ Goldston, The Brunette.