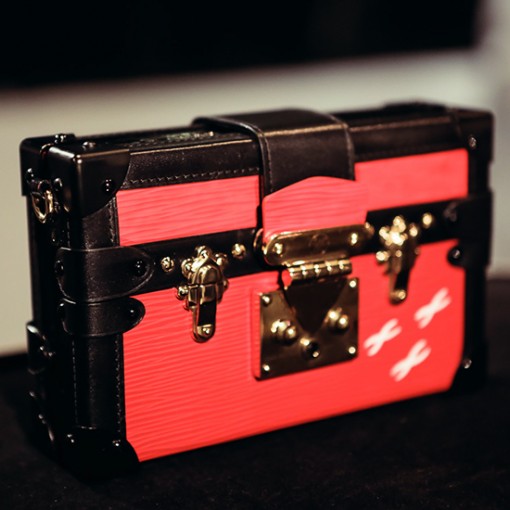 I am obsessed with it. Obsessed. Remember how I was actually at the show in Paris and these beauties marched down the runaway? The LV team mined the archives and came up with this brilliant clutch aptly name the Petite Malle Trunk. A new classic, it's actually based on a famous trunk from the turn of the century with three tiny x's (or kisses) on each one. The original trunk was even in the atelier when they introduced the bags.
Well, the Louis Vuitton Petite Malle Trunk is just hit LV Boutiques. OK. Sort of. You had to place an order during the trunk show (pun intended) and the limit is one per customer. But a girl can dream, so I am throwing up photos of all the choices. If you could, which one would you pick? I've marked mine. And yeah, I had to show them over and over from every angle plus on some of the celebs (who were lucky to have them at or right after the show). Obsessed. Obsessed. Obsessed.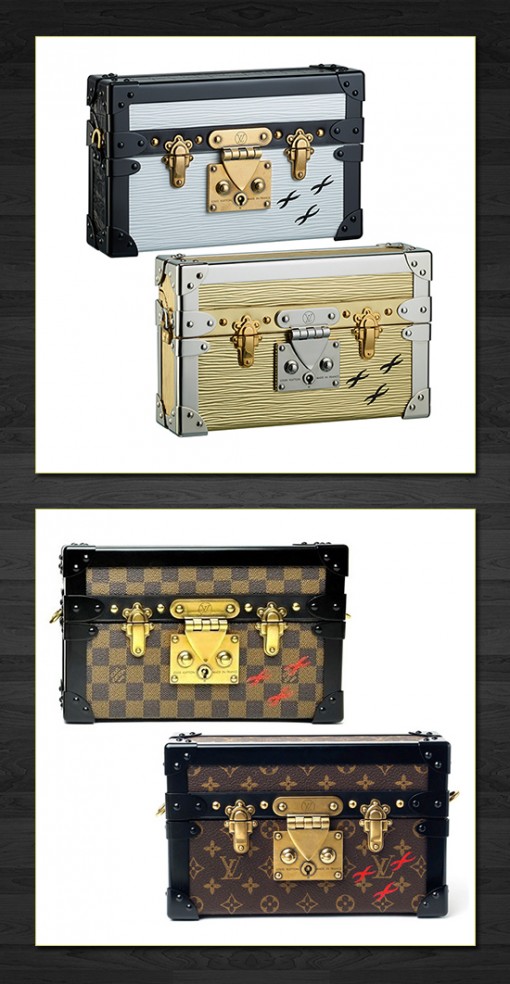 I also can't resist sharing a few of the scrumptious details. Bags can be used as a cross body shoulder bag or clutch. The trim is created in epi leather, crocodile and metal hardware. The bag opens from the top, making the front key an integral part of the design. There's lots of choices. You can go traditional with the Louis Vuitton Damier Ebene, the Monogram or the Epi leather which comes in Rouge, Noir, Blanc, Rose, Orange (maybe not as it may have just been for the runway), Gold and Argent. However, my personal favorites are the gold and argent combo, the rouge, black and white. Decisions. Decisions. Decisions.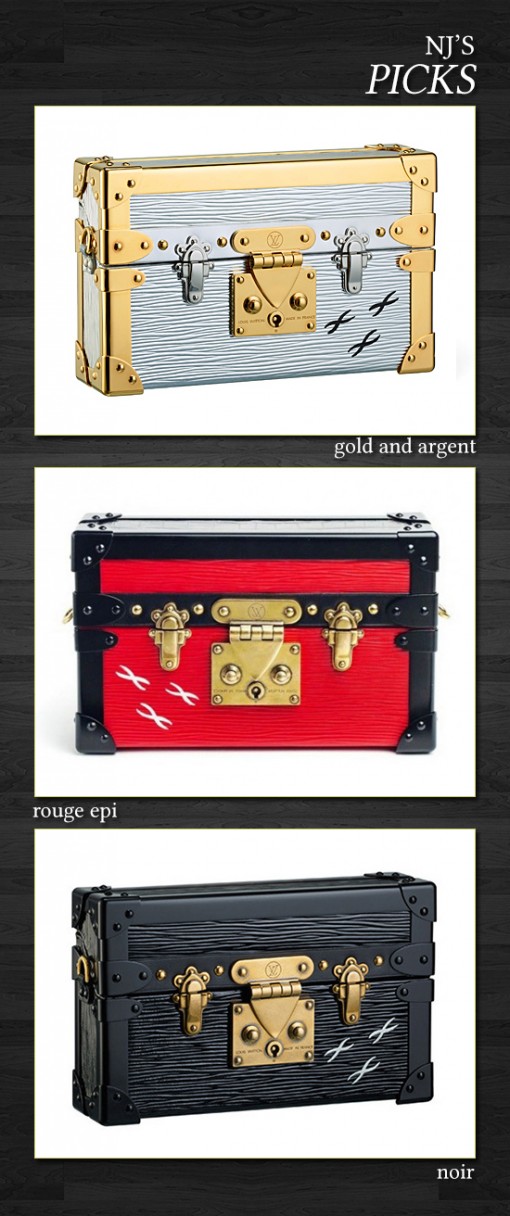 If you didn't know, but maybe you do, fashion houses seed the audience to start the frenzy. Lucky Natalia Vidianova and muse Jennifer Connelly. They had their Petit Malle's from Day 1.

If you're feeling as desperate as me, find a Louis Vuitton Boutique in your area and put your name on the list. If you're in LA, ask for Nadine at The Rodeo Drive Boutique in Beverly Hills and tell her NJ sent you! I spotted a single rouge Petite Malle there yesterday. Good luck.
With LV Kisses From LA,
NJ Goldston, The Brunette