Here at The Blonde and The Brunette, our readers want to know the skinny on being skinny for their body type and Will Caton, fitness expert at ESP Wellness Center is the perfect trainer to ask! Trust us, your body will thank you. Not only is Will the nicest trainer I have ever met, but he honestly has extensive knowledge in nutrition and exercise. His much anticipated book, full of thorough physiological research, is set to be released in the Fall and will be a staple on my kitchen counter. Will was generous enough to disclose some of his secrets to us before his book comes out! And the best part? He's giving away *One free Power Plate Session to one lucky Los Angeles reader and you can bring a friend!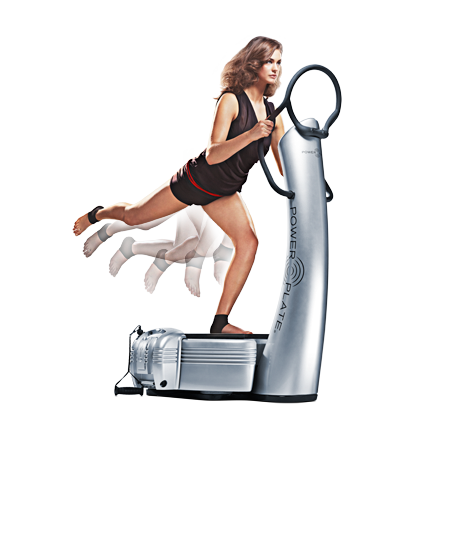 *If you live or work in the Los Angeles area , apply for your private session by August 16, leaving a comment below on why you'd love to win and your email address. We will select the winner at random and contact the lucky winner to schedule their free private session — which comes with an infrared sauna session that works wonders to sweat out all those toxins you just released during your Power Plate Session in Will's studio pictured below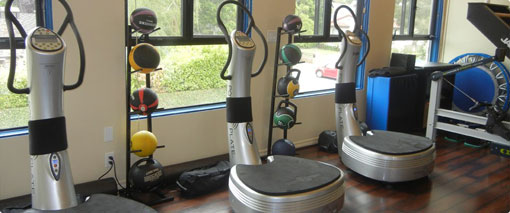 Read on to find out more about Will Canton and his best kept secrets….but first, here's a bit of background on Will Canton, who is the Owner and Founder of the Will Power Workout (love that name) which is a 35 minute workout that increases strength, tones your body, reduces cellulite and provides weight loss. With over 20 years of experience under his belt, Will has become one of the premiere trainers on the Westside of LA, training celebrities, top executives and medical doctors. The Will Power Workout uses an eclectic mix (so you don't get bored) of the most cutting edge equipment, including the power plate, the Jacobs Ladder and specific hands on weight training, allowing clients to develop a targeted workout program. Each workout ends with a 5 minute massage (heavenly) to stimulate blood flow and reduce cellulite. Many of his clients are saying this is "a life changing experience". For new moms, Will also specializes in post-pardum workouts to help moms rebuild their core and get back into top shape post pregrancy.
B&B: What are the fundamentals and benefits of your Power Plate program?
WC: With a Power Plate workout you get an accelerated muscle toning process. This means more muscle fibers are innervated than other types of exercise, and this is well documented. What it does is give you the great benefits of resistance training faster and with greater, deeper benefits. My Power Plate program consists of moves that include as many muscles as possible, always trying to bring your core into the move. The moves are easy to learn and I have a progression, so if you are new, it's easier at first and then gets more varied later.

If you are not familiar with Training on the Power Plate, it offers many benefits ranging from immediate improvement in blood circulation, to a variety of other measurable outcomes such as, increased muscle strength and flexibility, improved hormone levels, improved range of motion, decreased cellulite, increased bone mineral density, reduced pain and soreness and faster recovery.
B&B: Some of our readers say that "working out " is how they lose weight and some say it is all about "constricting calories"? What is the ratio of working out versus constricting calories for real size dropping weight loss?
WC: It is all about calories! You must first understand where you are calorically! How many calories do you really need to get you through your day? That's step one. A great resource for this is Freedieting.com. They have a calorie calculator that helps you figure out what your caloric needs may be. Be honest about your activity level! That's step 2. Step 3 and the most important step, is to create and maintain an eating diary. You have to find out what you are actually eating! You must count everything you eat and drink! Everything! Don't look at this as unhealthy mentally! I hate it when people say that nonsense. Empower yourself! Knowledge is the best weapon in any battle. When you know what you are eating and what your actual caloric requirements are, the rest is simple. In my career, I have never been wrong about telling people they are eating more than they think, never, and that's not because I am a genius. Its just how it is.
B&B: What is the best snack for weight loss?
WC: A great snack for weight loss is a little baggie of almonds (15 count) and craisins (30 count). This gives you a nice energy boost, it's time consuming to eat so you can enjoy your snack, and offers the "meatiness" of the almond, with the "fruitiness" of the craisin. It also gives us an almost exact calorie count. Fifteen almonds and 30 craisins is about 150 calories. Wash it down with a nice refreshing glass of cool water and you'd be surprised how it will help you get past the 3:00pm cookie monster…Another benefit with this little snack, is that its cheap and you can make it yourself and keep it organic!
B&B: What is the best working out ratio of cardio and resistance training?
WC: Cardio and Resistance training need to be mixed per individual actually. Our requirements are all similar, but our bodies and needs create a challenge. Some people need more resistance with a two session a week cardio protocol, but others need to cut down on cardio, etc. It really comes down to individual requirements.
B&B: How does a woman get the perky and firm rear end that she used to have?
WC: A perky and firm rear comes from a mix of cardio and resistance training.
B&B: What is the best exercise for a woman that has an athletic frame and wants a slimmer look?
WC: An athletic woman needs to have a very specific cardio routine to lengthen and thin her legs out. Resistance training can make these women feel bulky, but if they don't do some resistance, they will age themselves with just cardio. Again, the proper mix, designed by a very experienced trainer will really help.
B&B: What is your view on nutrition and weight loss?
WC: The number one thing anyone can do, that has any kind of weight issue, is to understand what they are actually consuming each day. Food, mints, gum, drinks, etc. It all adds up. There are also traps everywhere. For example, people often tell me they only eat salads from a well known salad restaurant. When I ask them which one they eat, I often hear about the salads that have dried cherries, candied walnuts, etc. This is an example of what I call "leaking". Dozens of calories getting into our diet we don't count.

Remember, if you need 1200 calories a day to maintain your weight and you eat 1210, you will gain weight. It's a matter of simple math and physiology and not being obsessive. This excuse is used by people in the media that have weight problems and don't want to have to be responsible for their condition. This is an extremely powerful weapon of empowerment. Know what you are eating! Then you can easily plan ahead, so you can have a rich meal or treat when you want to.

The reverse is also true, if you eat 1400 calories and you are gaining weight, but you only need 1200, a simple drop of 200 calories will help you within a week to begin losing weight. It's a positive!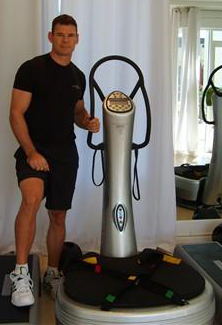 *Will Caton is a neuromuscular anti-aging expert and has spent the last ten years researching anti-ageing methods based on our body's natural physiology and evolutionary development. He will soon be publishing a book explaining the science behind anti-aging training.
-Kathryn, The Blonde