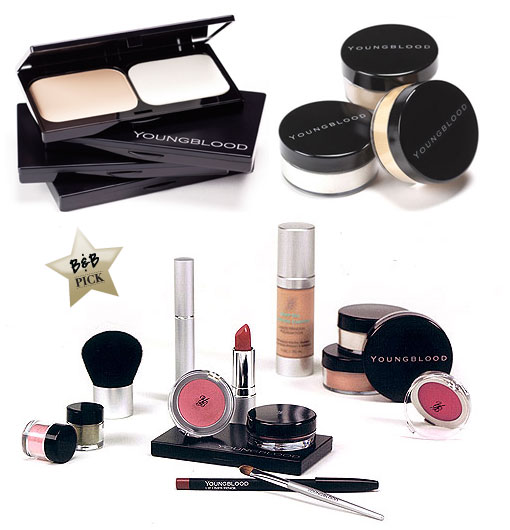 As I've gotten older, I've realized that the saying "less is more" holds true with most things. That being said, I'm going to let you in on one of my best kept secrets: Youngblood mineral make-up!
I say "less is more", because I believe when it comes to make-up, nothing is more beautiful, than the au-natural look. My sister introduced me to this Youngblood makeup nearly four years ago, and I haven't touched another foundation since! Not only are all of Youngbloods products composed of all natural minerals from around the globe, but their mineral foundation does a great job at covering even the worst blemishes.
From blush, to eyeshadow, powder and foundation, don't ever feel guilty about putting on makeup again! Not only will your skin love you, but trust me…YOU will LOVE your skin!
This company is 100% approved by The Blonde and the Brunette!
Xx. Jadan Huter