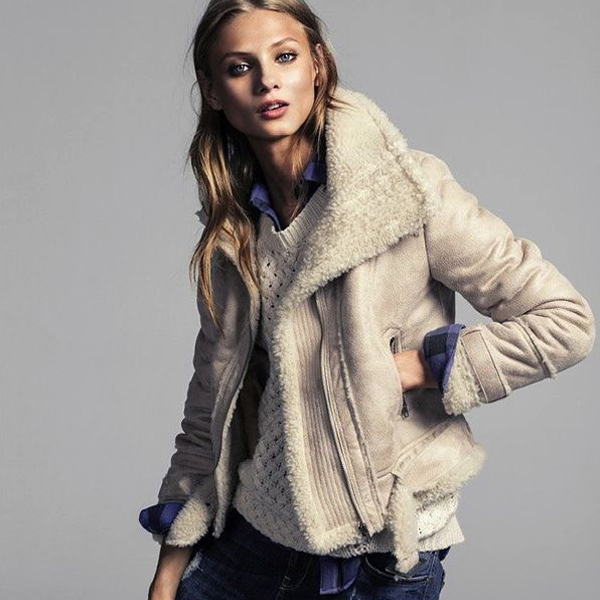 Baby, it's getting cold outside so looking good is even more challenging when you might be sloshing around. We've got the answer. If you only buy one thing this winter, make it an outerwear statement piece! As hard as it is to choose between all the fun coats this season, a furry shearling, sherpa, preferably in a winter white, is one of our must have pieces this season. It's a great way to top off your layered winter wear in the most beautiful way, making every chilly outing a good one! This classic old friend has been made new again in the recent winter months, an entire palette of reinvented staples appeared, and the shearling coat is by far my new furry favorite!
For day or weekends, I love to pair mine with black leather pants, a messenger bag or a tote and you're good to go. Imagine even throwing it on during the holidays with a great dress and sparkly clutch. Step out into the chilly night feeling just as warm and cozy in the streets as you did at home.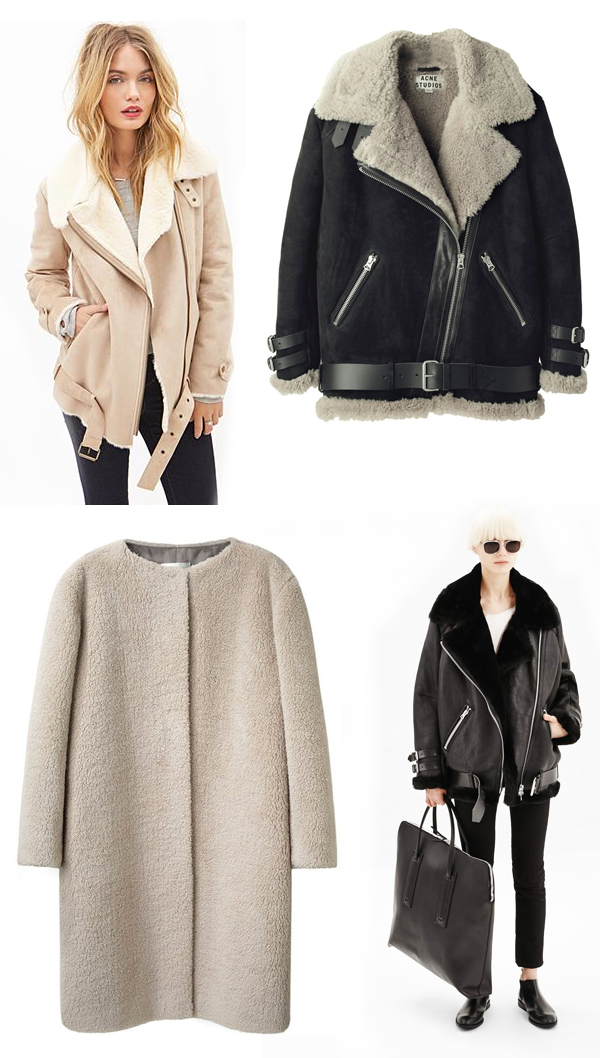 Depending on your personal style, from boyish to ladylike, and minimalistic to bohemian, it has the ability to compliment any look. I especially love pairing it with my favorite accessories: a fedora, oxfords, or sunglasses.
We wanted to make it easy on you, so we put all our favorite pieces in one place! It will no doubt become your go-to piece on the extra cold days of winter.
Shop our favorite shearlings below.

Xx Jadan Huter