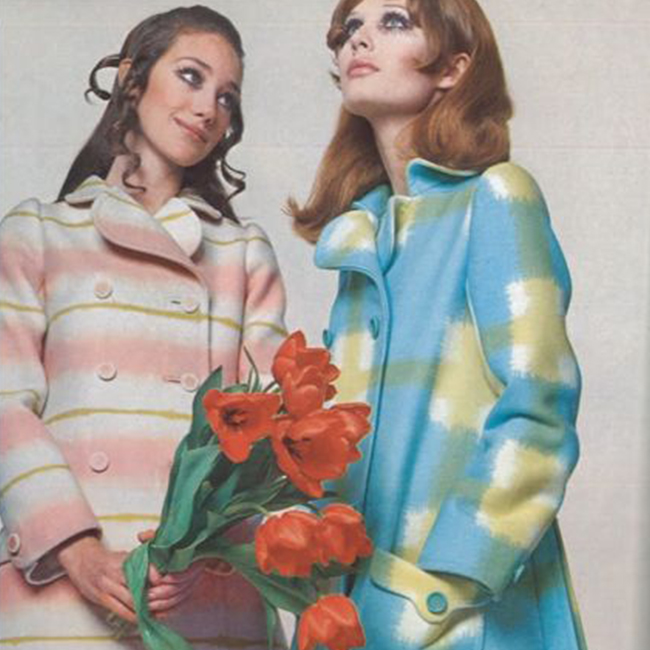 The music, the hair, the hemlines. The sixties. Have you noticed? It seems to be "happening" all over again and we can't get enough of it. Everyone from Gucci to Tom Ford have been revisiting the decade that literally liberated women. A-line dresses, bright colors, bold patterns, short skirts, you name it! The "Swinging Sixties" era was fun, free, and very feminine. Kinda like right now — only we're a decade that hasn't quite been named.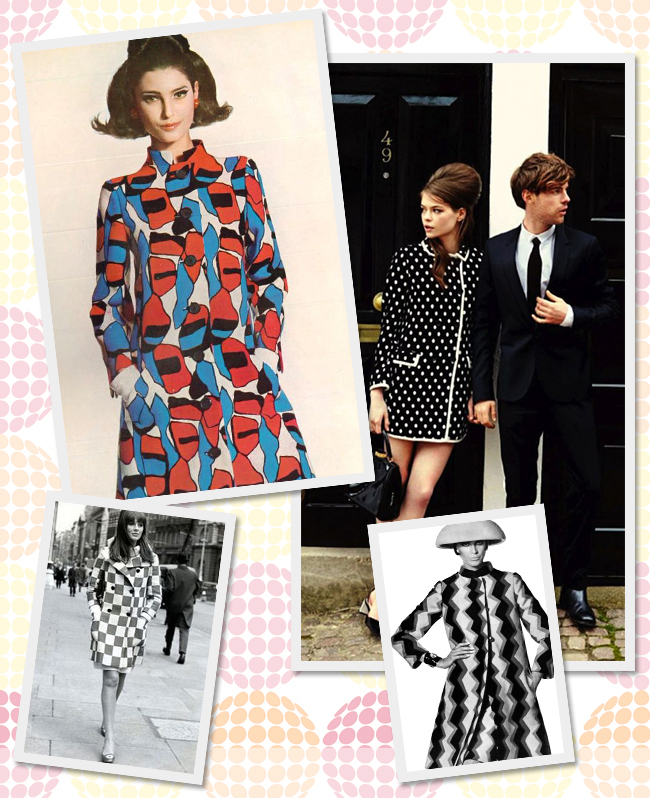 Now, "Mod" is suddenly back and a whole new generation is embracing it. We've noticed it on the streets of LA and New York. Necklines are getting higher and sleeves are getting longer (remember that for holiday parties this season), shoes have gone kitten heeled, and boots are soaring thigh high!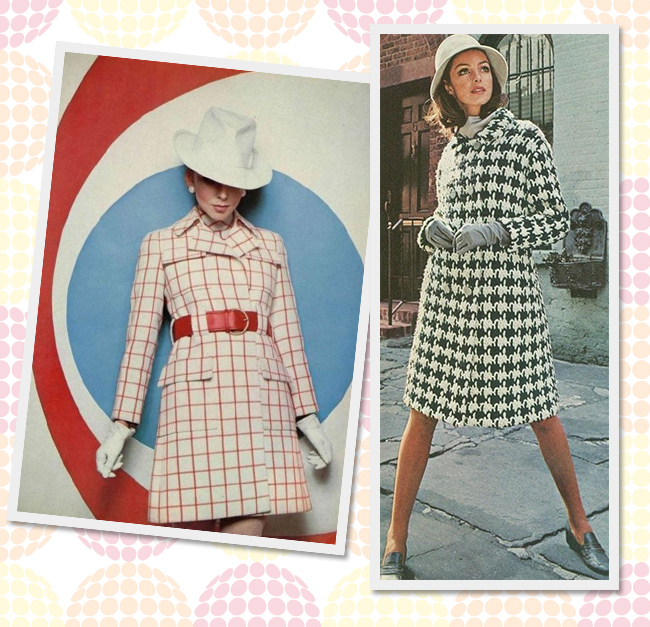 Each element of the Mod wardrobe is amazing, but let's get to the most important piece this time of year. We are talking coats here. Bold, geometric outerwear. You can turn heads all season long when you pair your simple basics with one of these groovy pieces.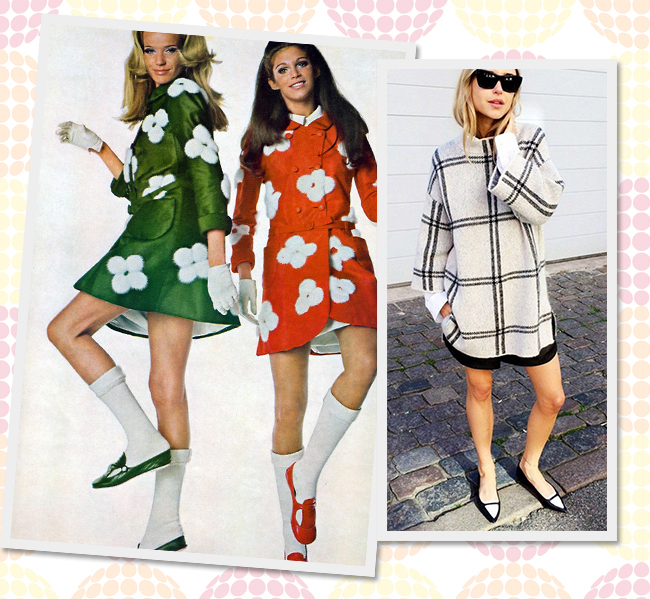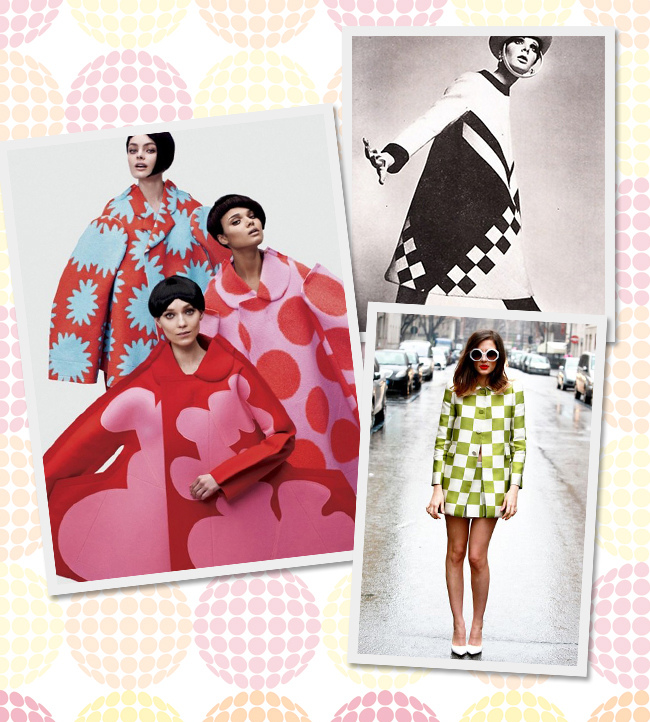 Shop our favorite Mod outerwear of the season, and flashback to the 1960's this season!

Xx. Jadan Huter
P.S. Try and figure out which photos are from the 60's and which are street style shots from this year. If you're a true fashionista, you'll recognize the famous 60's supermodel Veruschuka in two of the vintage snaps.