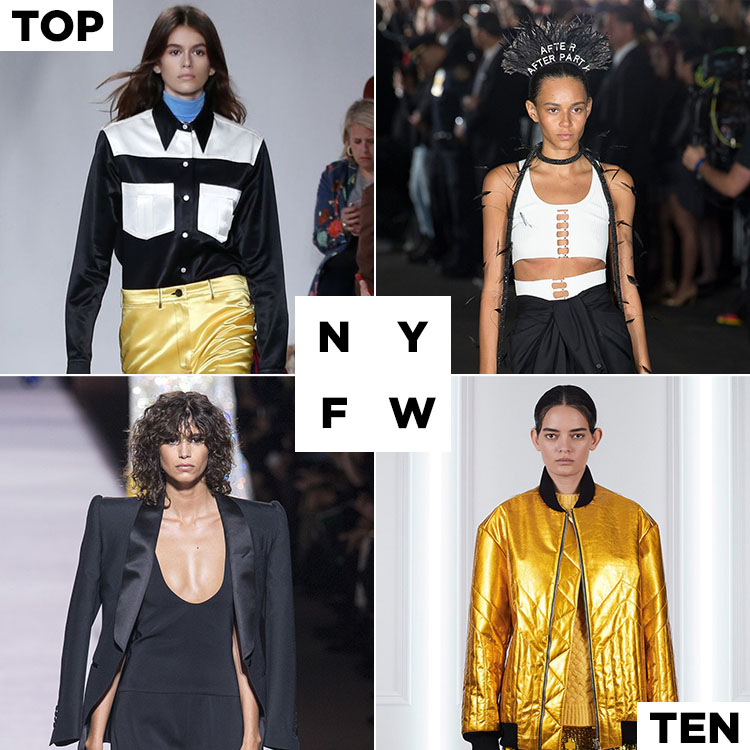 Even if you're keeping up with the whirling dervish of social during #NYFW, we've got our list of key collections that are generating lots of buzz or even marginal attention. They're all worth noting from the major influencers, the breakouts, and the up and comers. More times than not our team turns out to be on the money. Some of the shows have already happened and we will rehash the breakout trends; but, we've already spotted power yellow and lots more power red (and yes we called it ages ago) and cool girl Wang Over (get it hang over) tiaras at Alexander Wang, western themes, and collegiate shish bom bah pom pom girls, subliminal patriotic Americana themes that may even spur Democratics and Republicans to work together, along with a new gaggle of impossibly young "it" girls like Kaia Gerber, who will now have the world at their feet. In a world heavy with catastrophic climate change and instability, fashion brings us joy and a wonderful escape. Let's celebrate. #WangOver here we come.
NJ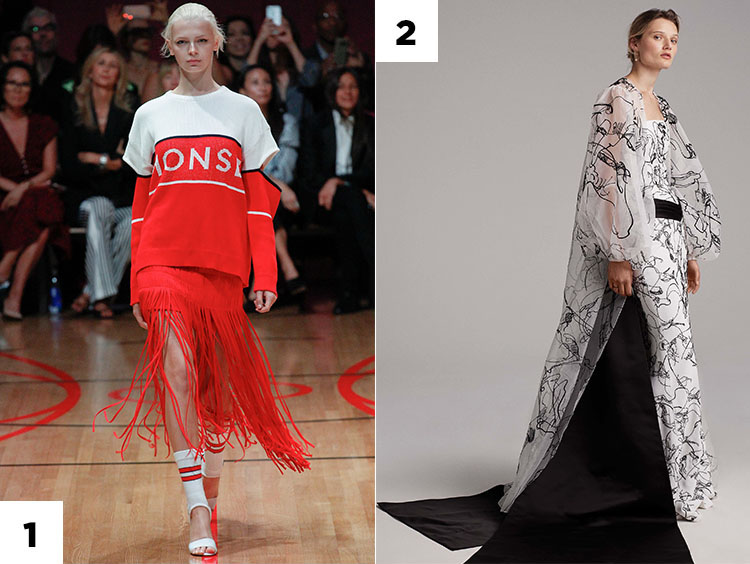 1. Monse. Design duo Laura Kim and Fernando Garcia went for optimism and an atypical theme that focuses on the collegiate theme. Rah rah! Monse may continue to fly off the racks and online.

2. Elizabeth Kennedy. When award season starts, remember we told you she was the one to watch. It's just the beginning of an amazing career. I swear I can see Cate Blanchette or Jennifer Lopez in the gown above right.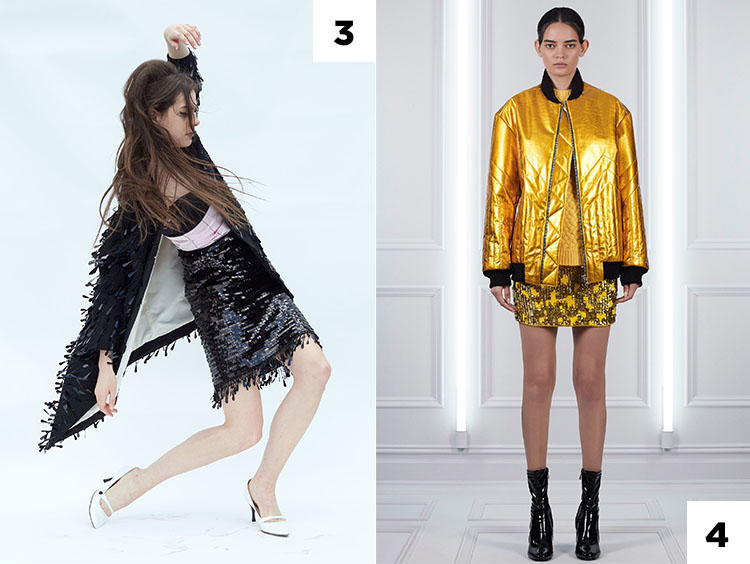 3. Marc Jacobs. The heat is on and Jacobs is up to the task of stepping up his game. He is a master of the show and generating mega excitement and break through concepts. I had a seat for the show and can't go. Kicking myself.

4. Sally LaPointe. If you often wonder what Hailey Baldwin and Kendall Jenner have in common, it's a love for Sally LaPointe. Both can often be spotted in her exuberant day to evening looks in flattering knits and signature furs. She's the queen of street style chic and on my one to watch list.
Jadan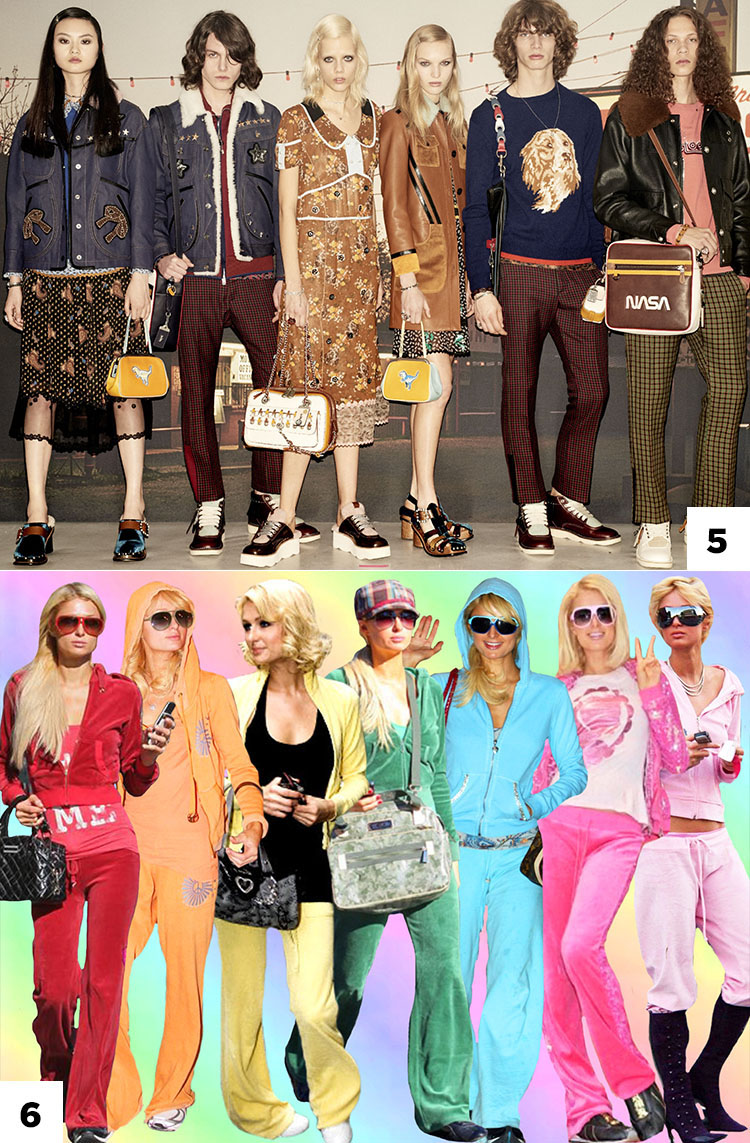 5. Coach has surprised has surprised us quite a few times this past year. Rolling out a few awesome space inspired leather handbags, oversized varsity jackets, and a gorgeous floral parka we'd like to all get our hands on. With three years under his belt, we're excited to see what Stuart Vevers rolls out this time. Don't think he will disappoint.
6. Juicy Couture has enlisted the stylist behind stars such as Katy Perry, Riley Keough, Sasha Lane as its new creative director. The L.A. based brand, known for its signature velour tracksuits is getting a make-over, and we couldn't be more excited to see what shows up on the runway.
Rachael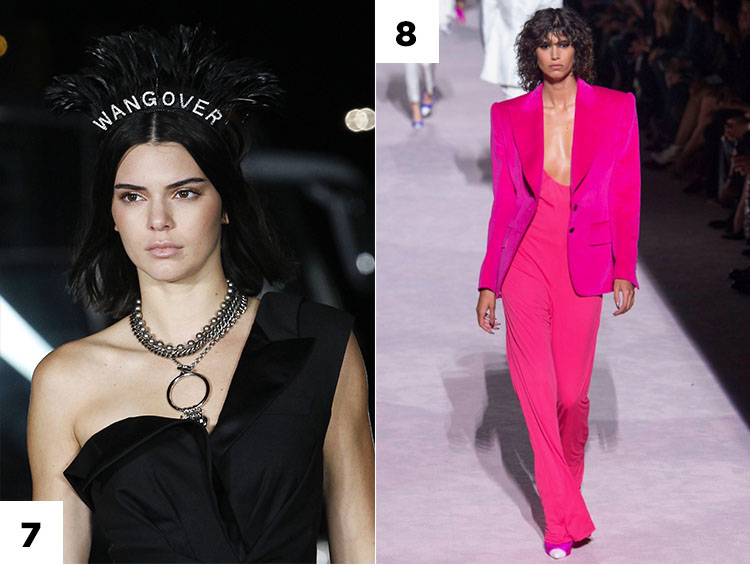 7. It only makes sense that Alexander Wang would open NYFW with his SS18 #wangfest show, after all it's no industry secret that he throws the best after parties. His fall collection was full of fishnets, feathers, and lots of hardware. He did more of the same with his social media WANG OVER hit centered on heavy street style, signature black and white looks along with drops of chainmail. Party on.
8. Tom Ford opened the NYFW spring shows and all I could think was "mic drop." It was F-ing Fabulous (if you hadn't noticed the social media frenzy, that's the name of his latest fragrance). The collection was inspired by the luxe LA woman and featured leather cargo pants paired with swimsuits, bright fuchsia sport coats, and gorgeous glam mini dresses covered in sequins. It felt like a culture clash of Studio 54 and Olivia Newton John's "Let's Get Physical" music video. Needless to say, I'm obsessed. Note. Shoulder pads are kinda back.
Lauren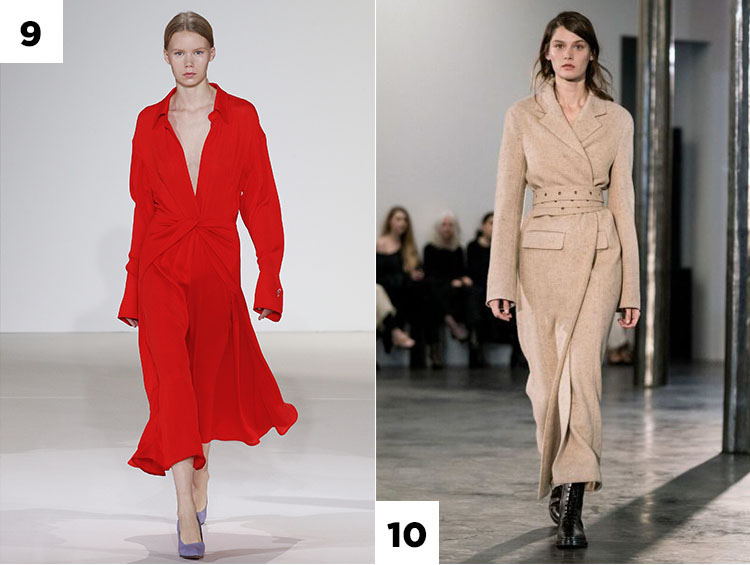 9. Victoria Beckham has been one of my favorites since she started her line and launched in the fashion scene. Her clothes are elegant, but wearable – and extremely chic. She's been spotted lately in a uniform look of jeans and tees. Don't let that fool you. She's move her personal look and collections towards greater wearablity and comfort combined with her signature body-con style.
10. Every year, I look forward to seeing what The Row is going to send down the runway. Growing up with Mary-Kate and Ashley, I've always felt connected to them as they've gone through their fashion journey. Nothing beats their timeless classics, with a trendy yet modern twist.
Xo,
NJ Goldston + The Blonde & The Brunette Team