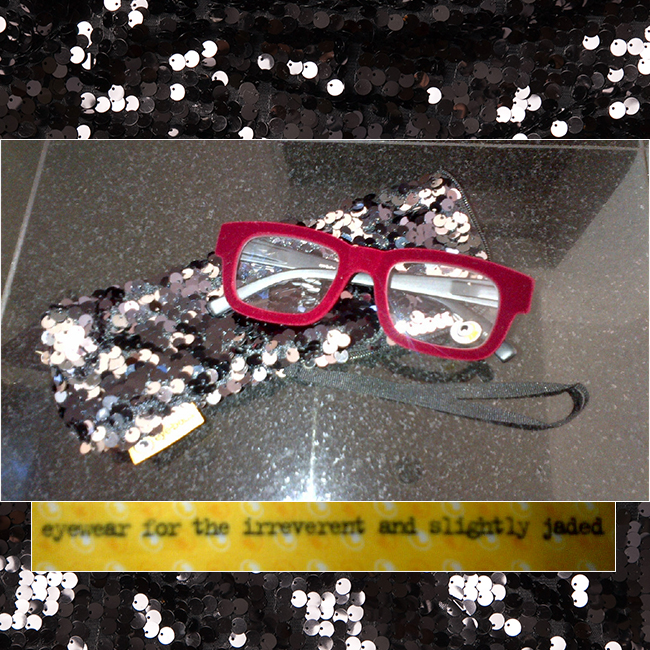 I can't take credit for this find. Laura Dunn from Fabulous365 gifted me a pair (actual two used pairs from her own stash as I begged her for them) of Eyebobs Velvet Reading Glasses last year for Valentine's Day (after I lost my pair so I get a partial credit). I've been obsessed ever since. Everyone, basically everywhere in Beverly Hills and around the world, including at Paris Fashion Week, has asked me about them but they virtually disappeared (as in sold out) right after they debuted last year. Now Eyebobs has them back in stock and they come in a gorgeous sequined case (think New Year's) in six yummy colors from two shades of red velvet, a blue velvet, hot pink, black, and a festive green.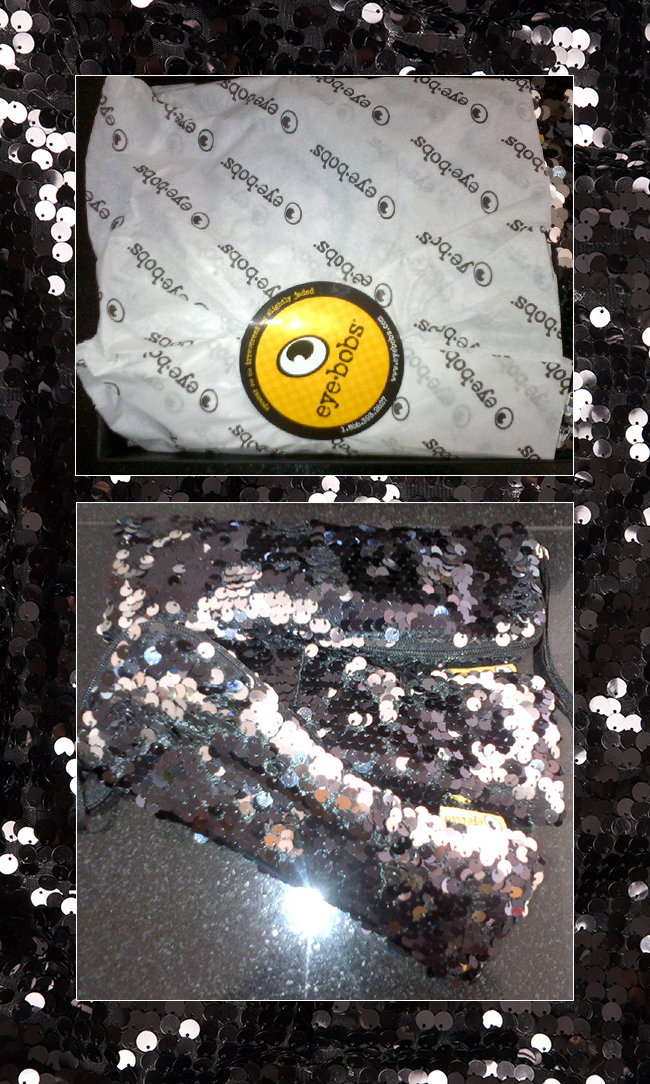 My personal favorites (along with Laura) are the Deep Red Velvet, Black Velvet (you have to have basic black) and the Blue Velvet to wear with jeans. I kept photographing them (over and over) because I am so obsessed with them. It doesn't matter if you are a blonde or brunette, they look good with absolutely everything because they are the ultimate conversation starter, of if you need reading glasses, the retro term is "icebreaker."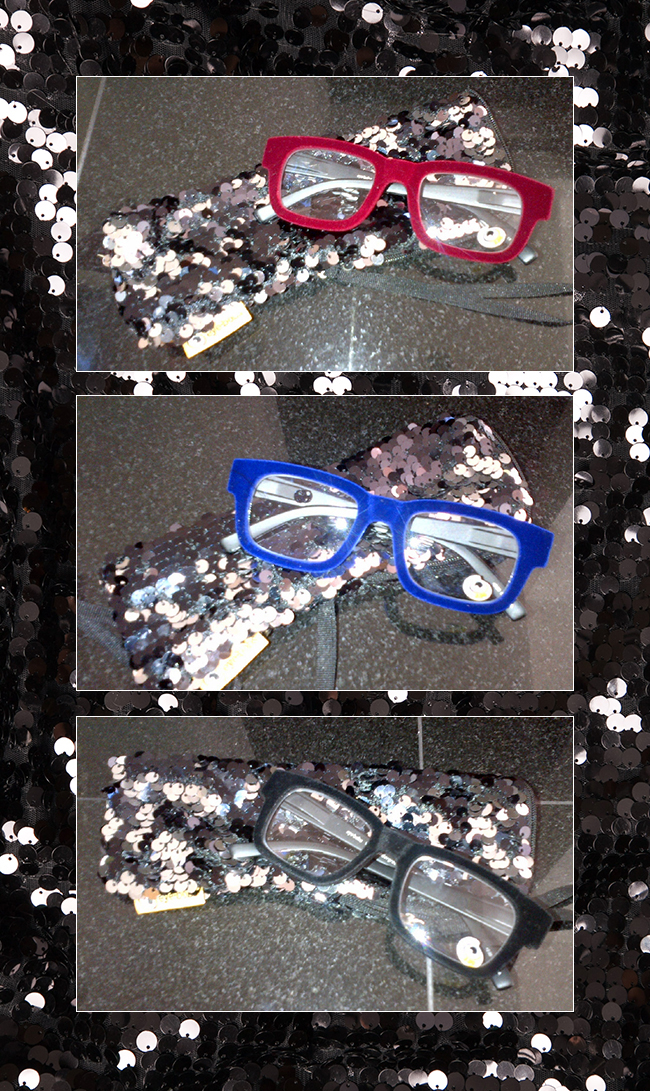 Here's the break down.(top to bottom) For a more subtle look choose dark red velvet, black velvet, or bright red velvet.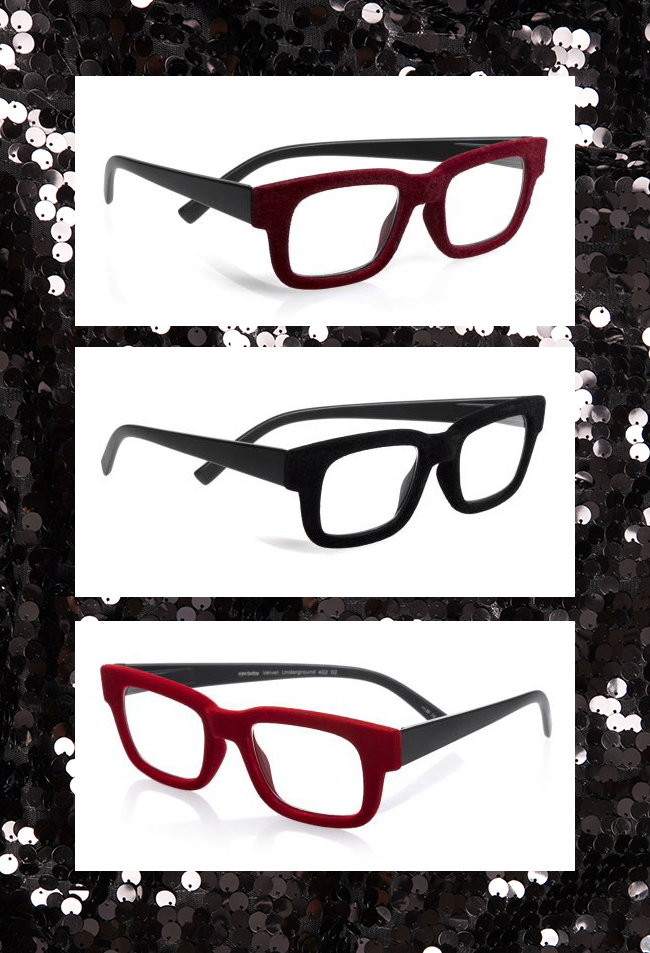 If you want to go bolder ( below top to to bottom), try the blue, green or hot pink frames. I also forgot to mention the square frame is great on everyone. Honest.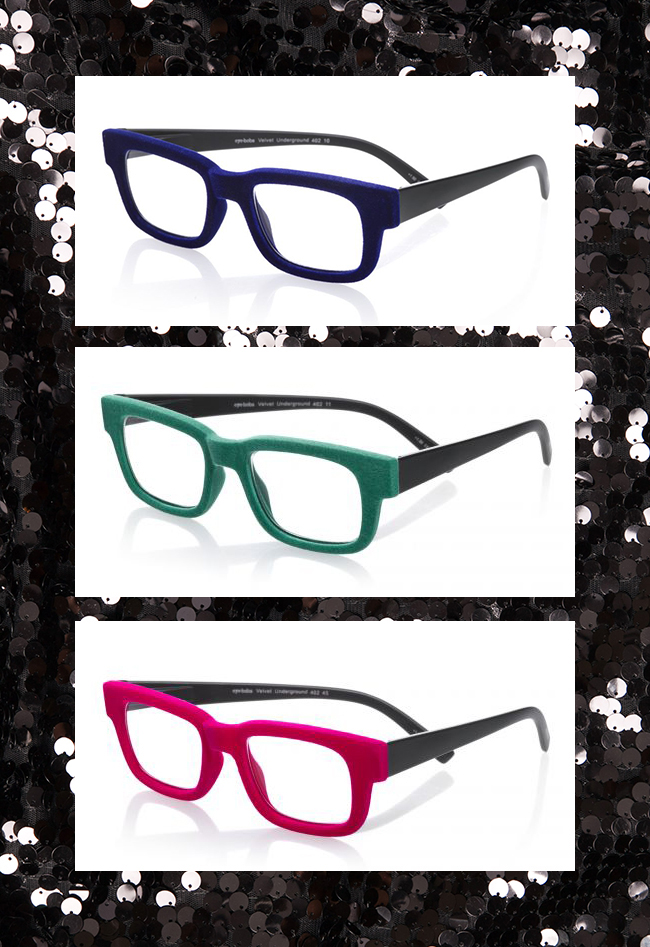 Of course, just this once I couldn't resist modeling a pair myself. My own personal style hint is if you wear as much black & white as I do, you need some color.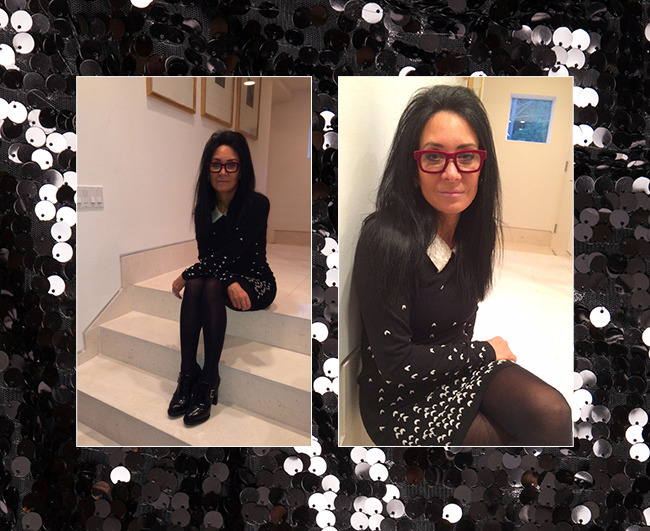 Finally, since I truly am slightly irreverent and jaded, they're perfect for me. Do not waste a moment. Click this link and get a pair before they are sold out—again.
With Love From Beverly Hills,
NJ Goldston, The Brunette