Seductive, sensual, and far too stylish to keep just in the bedroom! The new trend that has been sweeping the Fashion Week runways (and streets) is, you guessed it, the chic pyjama suits! These PJ's present a whole new alluring option for evening wear this Fall and into next Spring! Completely elegant, silky PJ pants and slouchy jackets in luxurious silks and satins have a new relaxed, after-hours glamour. Print blocking is very in for this trend, and still going strong, and let's face it – everyone's doing it! From Stella McCartney, Chloé, Lanvin, and JW Anderson…to name a few.
Prints, prints, and more prints were Stella McCartney's mantra for this collection. Perfect block-printed silky pyjamas offer a relaxed alternative to her traditional trouser suits. We like!
For a softer (just rolled out of bed) look, we are loving Richard Nicoll and Jonathan Saunders take on this trend. Soft pastels were big this year for Spring 16, and we loved Clements Ribeiro's mix of prints and playful silhouettes too!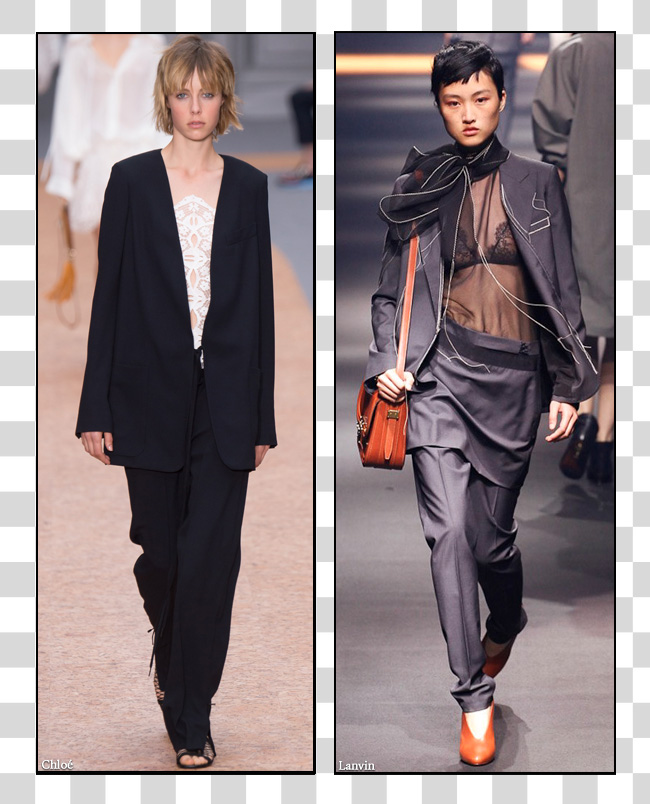 For a harder, more edgy look , we are looking to Lanvin and Chloé and their take on the PJ suit. There were some awesome show-stoppers we spotted Day #1 of #PFW (where NJ is now!) including these two looks above! Great use of hard and soft elements!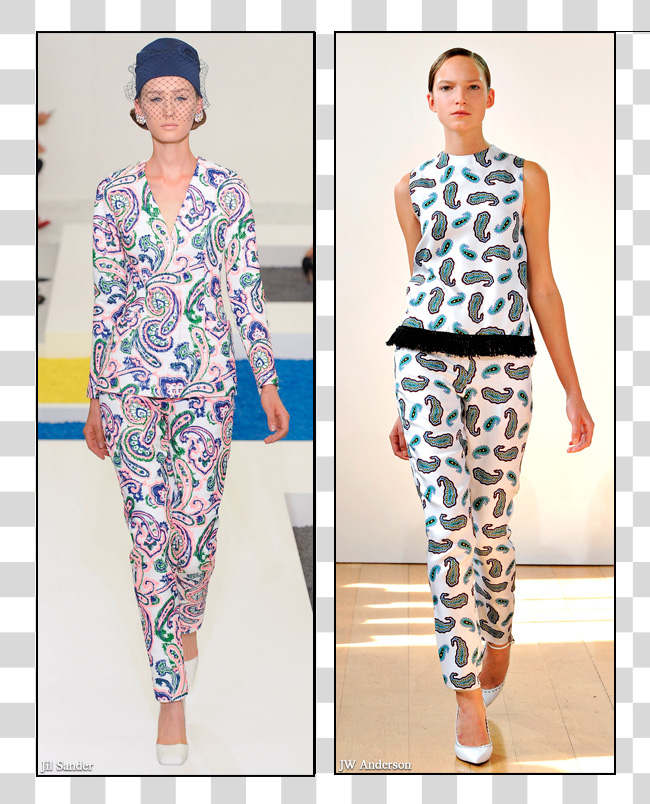 Lastly, if color is your thing. We spotted some fun pops of color & prints happening at the JW Anderson and Jil Sander's show yesterday in Paris. Keep in mind bold prints are key here, and finding one that is not too gaudy is tough. We suggest finding a print that isn't too busy, but balanced. We love pairing it with a simple white pump (which is going to be big for Spring!) and subtle accessories.
We've even spotted it on the streets over the last few weeks! So lets dive in.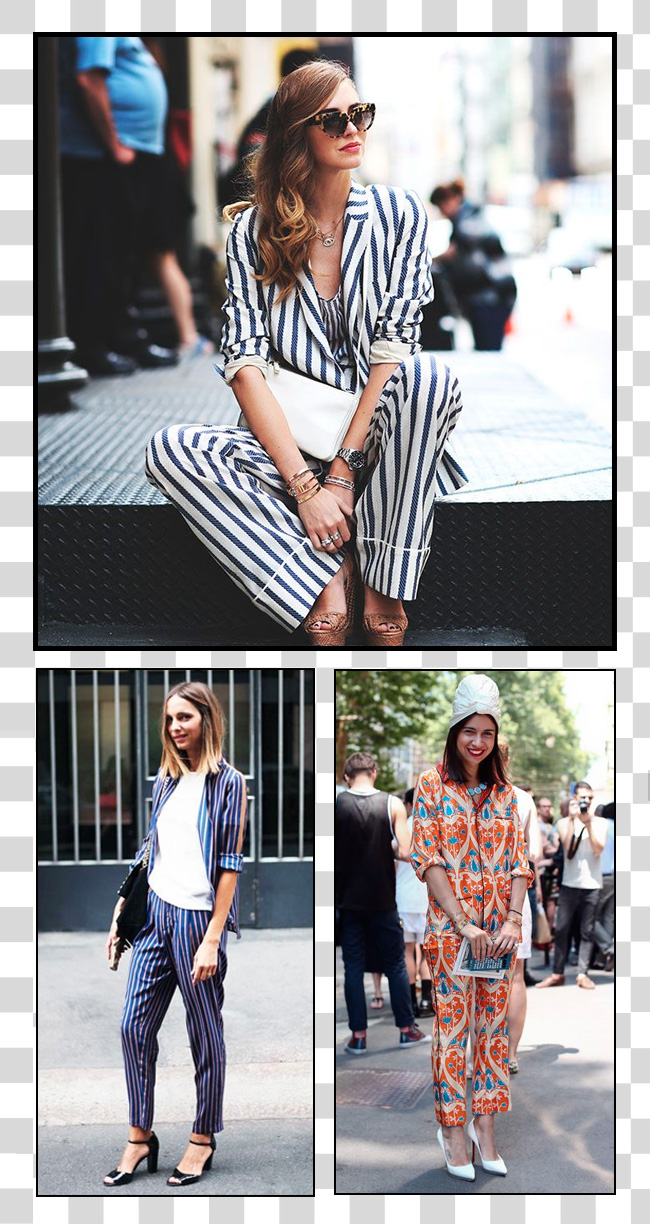 We love that there's nothing high-maintenance about this trend. Simply pair leg-lengthening, trousers with a no-fuss shirt or matching PJ top and keep it simple with the shoes & bag! Comfort really is stylish these days – and hey…We're not complaining!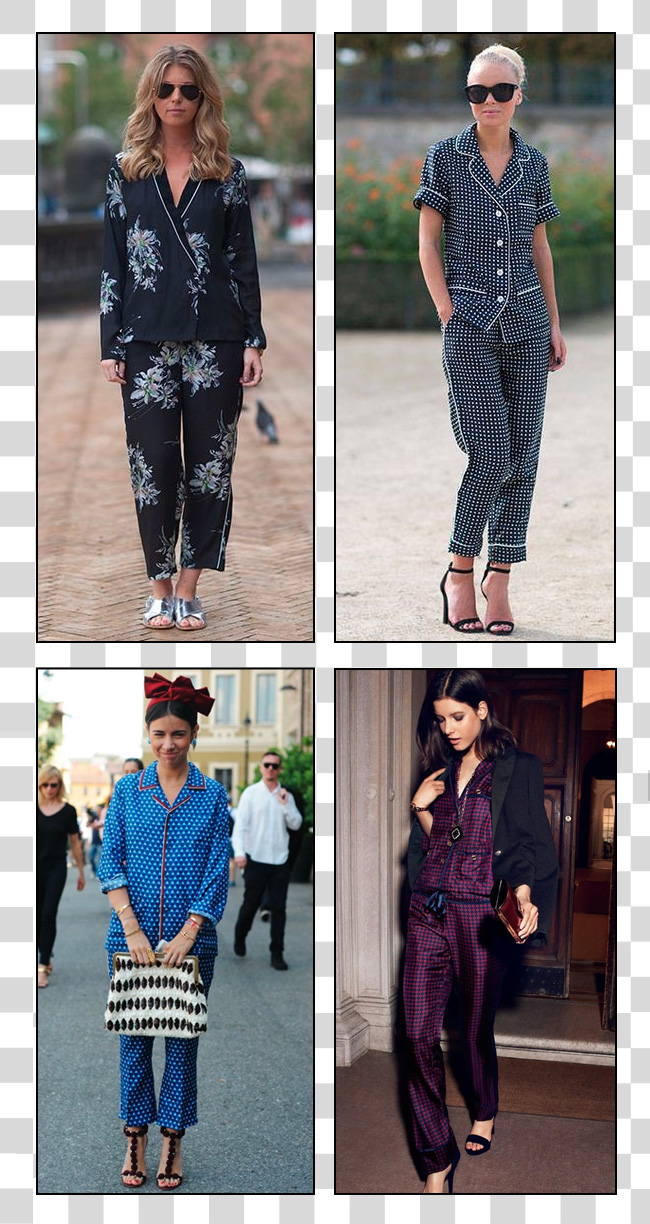 Do elegant slouchy silk trousers, button-front tops and dressing-gown jackets for evening but keep the look clean, with minimal accessories. For day, pair with chic slip-ons or a basic pump & some cute sunnies and you're ready to go!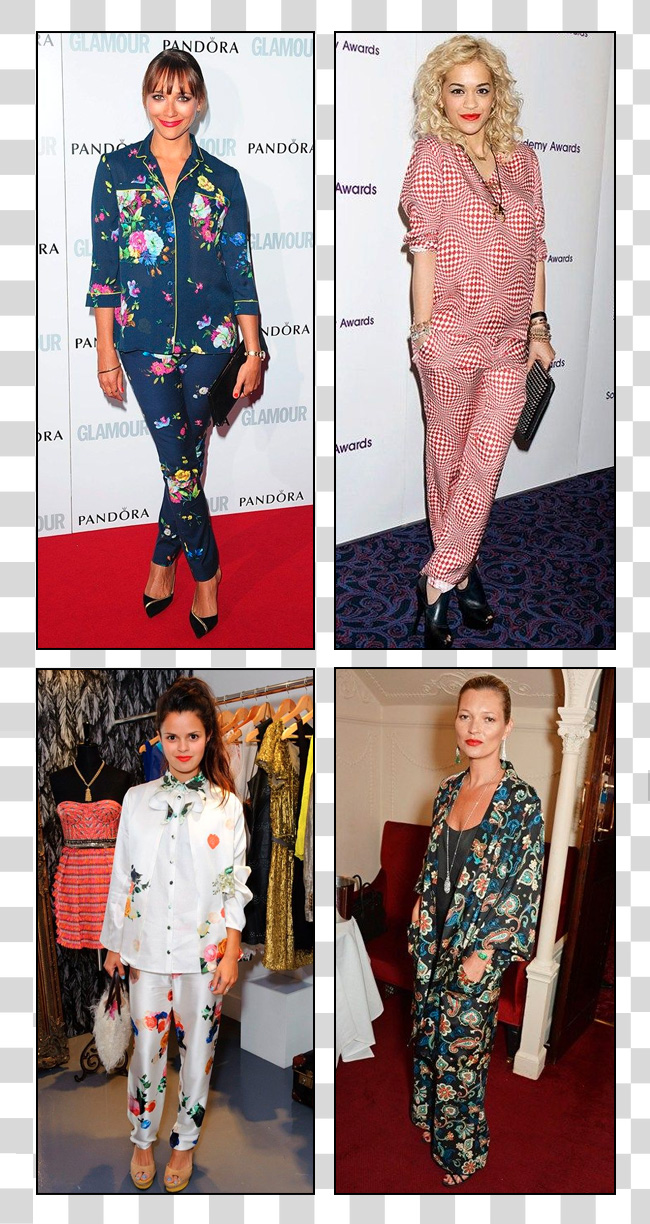 We've even been spotting celebs embracing this trend! Everyone from Kate Moss, to singer Rita Ora, to all the fashion 'it girls'. Comfortable and practical, Just add a bold lip, and you're Red Carpet ready!
We are loving this look so much, we pulled our favorite looks right off the runway and the best street style to get you inspired. Just don't forget to swap your slippers for some stilettos!

Are you a fan of this trend?? We'd love to hear your thoughts!
xo,
-Lauren, The Blondette.