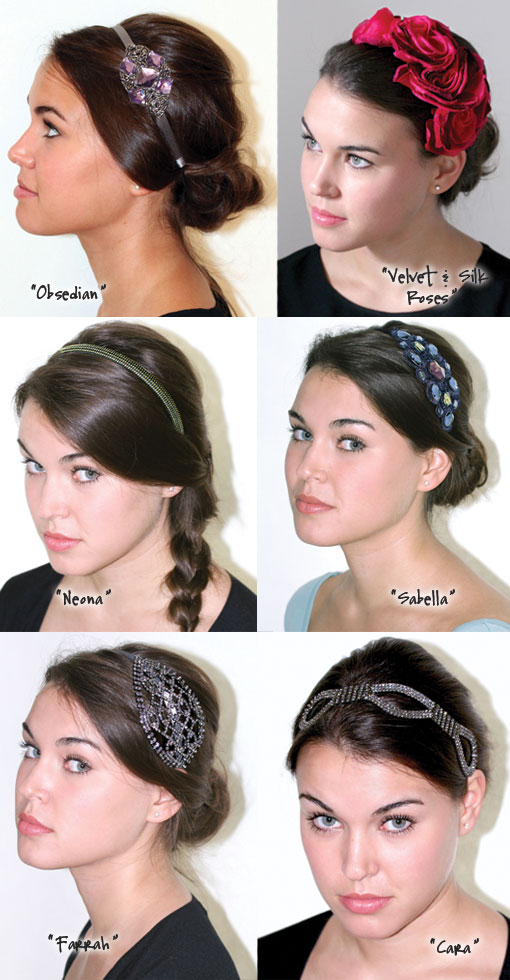 A Sneak Peak At Andrea's Beau Fall Looks And The "Cara" Giveaway Headband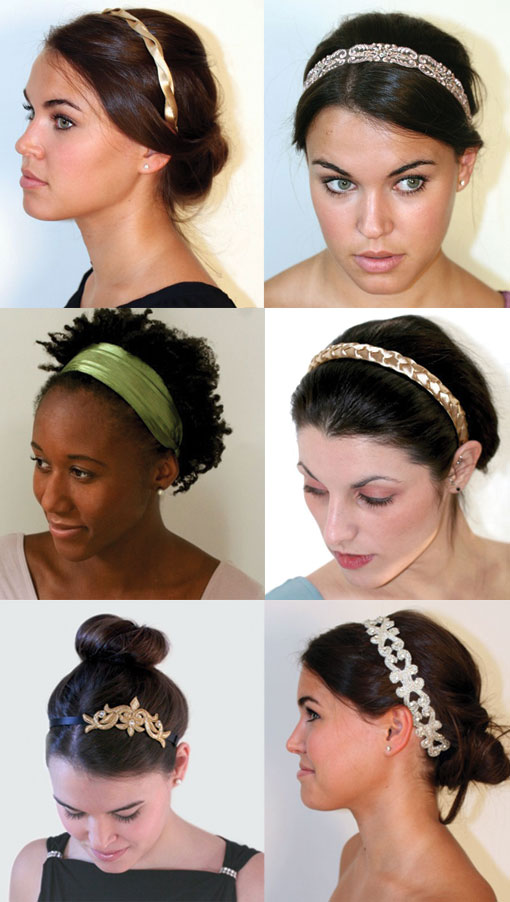 Headbands are currently so on trend starting with the big comeback they made at the Golden Globes. Recently we've also seen them on everyone from Taylor Swift, in a multitude of dazzling look to Kirsten Dunst looking oh so great in one at Cannes; so they're hotter then ever, yet, we realize most of us have never integrated them into our wardrobe. Well, now seems the perfect time. One of our latest discoveries is Andrea's Beau. This exquisite line of beautifully handmade hair accessories, for both women and girls, is so flattering and perfect for adding just that right touch of glam to your look, especially during wedding season, and yes, they even have a bridal collection!
We found out that what makes their collections so unusual is they hand craft all of their headbands and hair accessories using high quality materials with each one made to order in their Washington, D.C. workshop. That's' pretty special. So here's a little sneak peek into some of our favorite pieces from their current and Fall 2012 collections; and if you're not a headband aficionado, style your hair beautifully with a side braid, or an elegant chignon or just wear them your own way. It's such a fun and feminine way to up your look.
The exquisite "Cara" headband, shown above, is a soft headband, meaning that it comes with either a double elasticized strap or an adjustable elastic band, and is our latest giveaway. Everyone at The Blonde and The Brunette fell in love with it and we thought it would be a stunning look a for one lucky reader to win. To enter:
Leave a comment below and tell us how you might style the Cara headband or just tell us why you love it.
Follow Andrea's Beau on Facebook (and you can also get a 15% off coupon)

Good luck! Entries will be accepted until Wednesday June 27th, at 5pm PST. We'll announce the winner next Thursday, June 28th at Noon PST. Of course, you might also want to check out Andrea's Beauon your own. They have everything from hard, soft and a fun ginza three-pack head band assortment plus tons of great style tips on their blog Prices start at $13. One last note. In this day and age, it's so refreshing to find a group of happy females making beautiful products for beautiful females! Now that's Girl Power.
xo
The Blonde and The Brunette Team