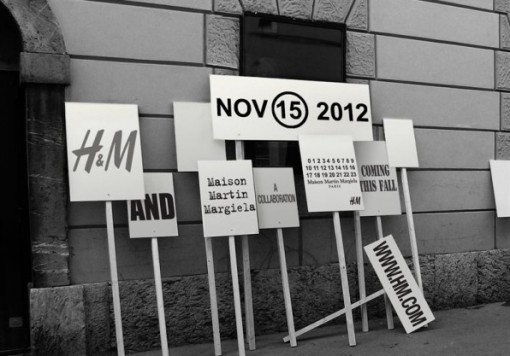 It's TRUE! Maison Martin Margiela finally confirmed its rumored holiday collaboration with H&M by posting a short video on YouTube and announcing the collection will go on sale Nov. 15, 2012.
In a statement on H&M's website, Margareta van den Bosch, creative advisor at H&M, said "Maison Martin Margiela is one of the most important and influential fashion houses of the past three decades. I am so excited by this collaboration which will give fashion lovers around the world the chance to wear special pieces by Maison Martin Margiela. This collaboration will be a great and memorable fashion moment."
The collaboration with Maison Martin Margiela is the latest in a long line of collections produced by big name designers for the high street store. Previous examples of which include Karl Lagerfeld, Versace, Jimmy Choo and Marni.A press announcement stated "the collection will be available in 230 stores worldwide and at H&M's website. It will be comprised of both clothing and accessories for men and women."
Margiela lovers know, we can expect to see lots of basics, yet impeccably cut black and white shirts, skirts, pants, and sweaters. We are also hoping to see a mix of their lovely suiting, photo-prints, and statement shoes.
November 15th can't come soon enough!
Xx. Jadan Huter