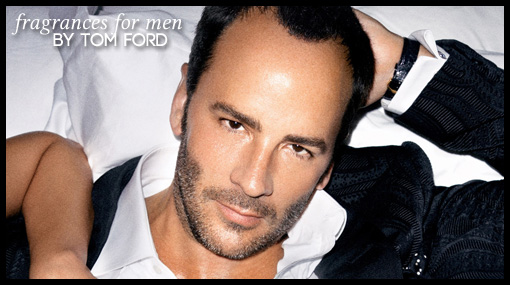 Ladies, feast your eyes on the sexy Tom Ford Beauty For Men collection. Just in time for Valentine's Day! Want your man to smell and look just as good as Tom Ford? Here are some of our favorite items. Plus we get to use a lot of these items too!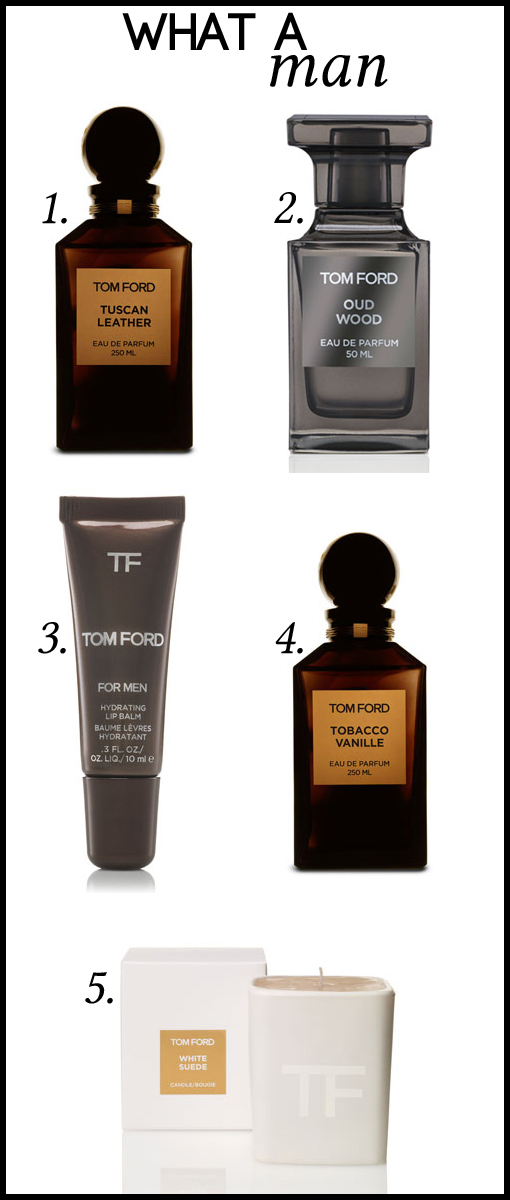 1. Tom Ford Tuscan Leather Eau De Parfum $210
Dang! Maybe you'd love your fella to have a bit of a macho scent. A chypre blend of notes brings a raw, yet reserved sensuality to Ford's Tuscan Leather for an original take on a classic leather scent. Saffron, raspberry and thyme, open to olibanum and night blooming jasmine. Leather, black suede and amberwood add an intricate richness.
2. Tom Ford Fragrance 'Oud Wood' Eau De Parfum $210
Splash this on your man. Classic woodsy perfection! Exotic rosewood and cardamom give way to a smoky blend of rare oud wood, sandalwood, and vetiver.
3. Tom Ford Beauty Hydrating Lip Balm for utterly kissable lips. $25
4. Tom Ford Fragrance Tobacco Vanille Eau de Parfum $210
Take my word for it. This is the perfect unisex layering scent! A smooth oriental, 'Tobacco Vanille' opens immediately with opulent essences of tobacco leaf and aromatic spice notes. The heart unfolds with creamy tonka bean, tobacco flower, vanilla and cocoa, and finishes with a dry fruit accord, enriched with sweet wood sap.
5. Tom Ford White Suede Candle $85
Finally, what's V'Day without the perfect candles in the boudoir? To Tom Ford, leather and suede have a powerfully addictive pull. In this elegant musk fragrance, he captures the primal essence of these supple, sensual materials, giving them beautiful new dimension with a surprising musk medley that is heightened with velvety rose and warm amber.
I think I smell a bit of romance in the air.
-Kathryn, The Blonde