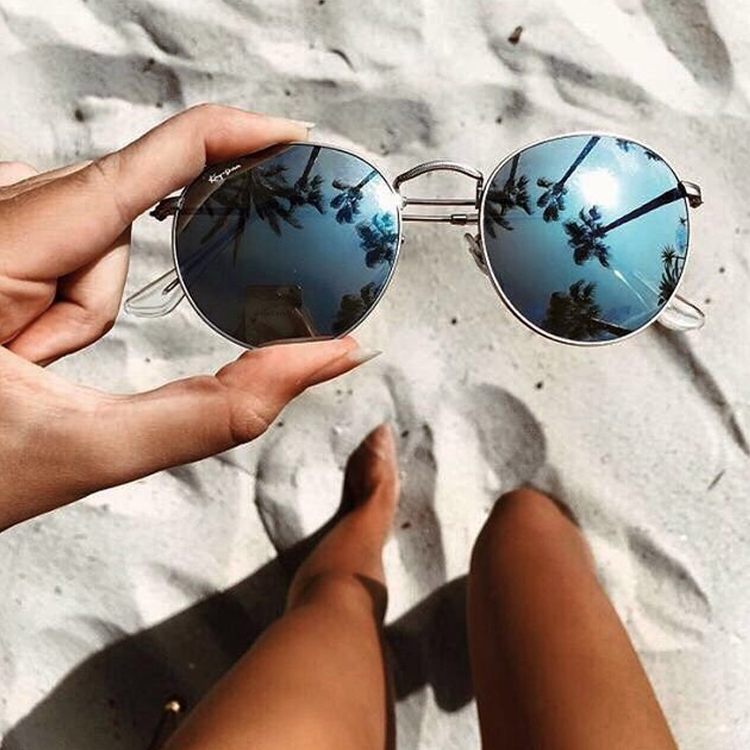 It is definitely sunglass season and we've been craving some new shades. It's our favorite accessory to quickly update our look that lasts all year long. We've spotted some must-have trends on the beaches and streets of LA and Malibu — as our heat wave is now in week three. We'll quickly break it down. Colored lenses have been all the rage lately and we're really into the round frames as well. We've also spotted and started wearing clear white frames. They seem to be popping up on some of the most stylish girls we know; and, we have a special place in our hearts for chic cat-eye glasses along with anything from DIOR. If you need some need inspo for sunnies, check out our 10 favorites below.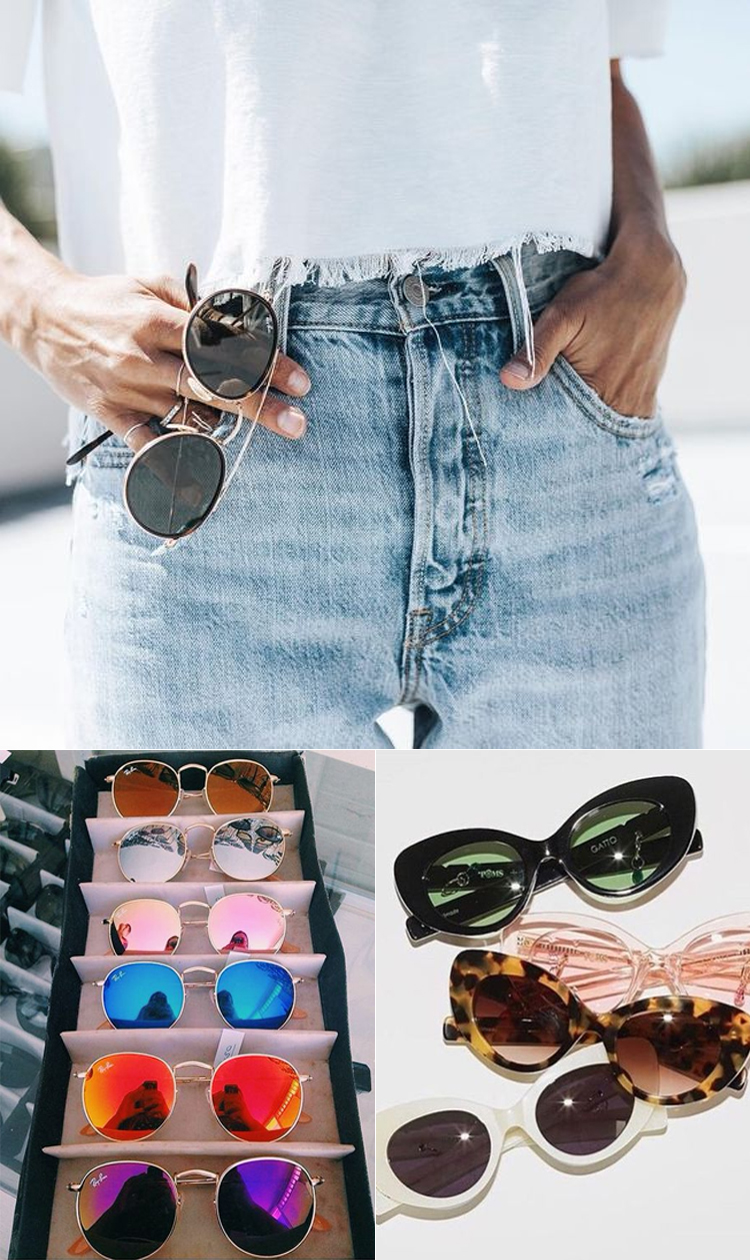 Quick Sunglass Style Guide: For a round face go with a geometric or angular frame. For an oval shape face, which usually has high cheek bones, most shapes work especially cat eyes. For a heart shape face, defined by a broader forehead and narrower jawline and chin, butterfly and cat eye frames are your most flattering choices. For a square shape face, defined by a strong, prominent jaw line, square chin and broad forehead, you can either go for round frames to soften your look or oval frames to lengthen your face.
To get some great shade shop our 10 favorites for summer below.