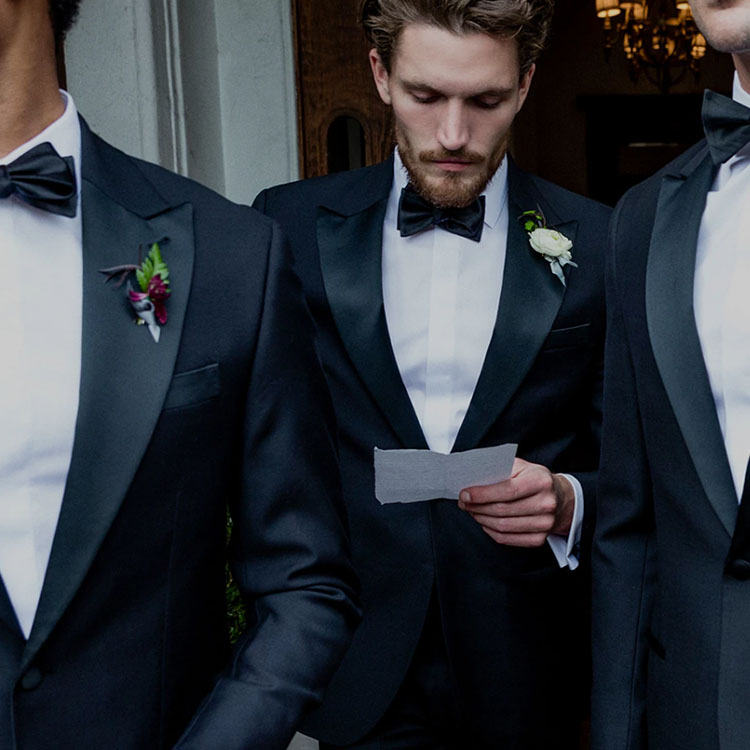 Wedding season is kicking into high gear and we found a new way to make it picture perfect. While all of us gals are having fun either planning our gown, bridesmaid, or guest attire months in advance, our fellas are more likely fretting or saving the tux or suit planning to the last minute. After all, the typical tuxedo rental experience includes a trip to the tux shop, another one to pick it up on the big day, and another one for the return—all compounded by a less than optimal quality tux that doesn't exactly fit. Help has arrived for the men we adore and you can drop a not so subtle hint. Andrew Blackman and Patrick Coyne, Founders of The Black Tux have completely overhauled the dreaded tuxedo rental process (thanks to Andrew's own wedding 411 runaround) with the perfect online experience. Let's break it down. Choose a style. Get the perfect fit. Try it on. Prepare for compliments (both of you). You make the perfect couple. You look SO great together. Did you plan that?
SMART TRADITIONAL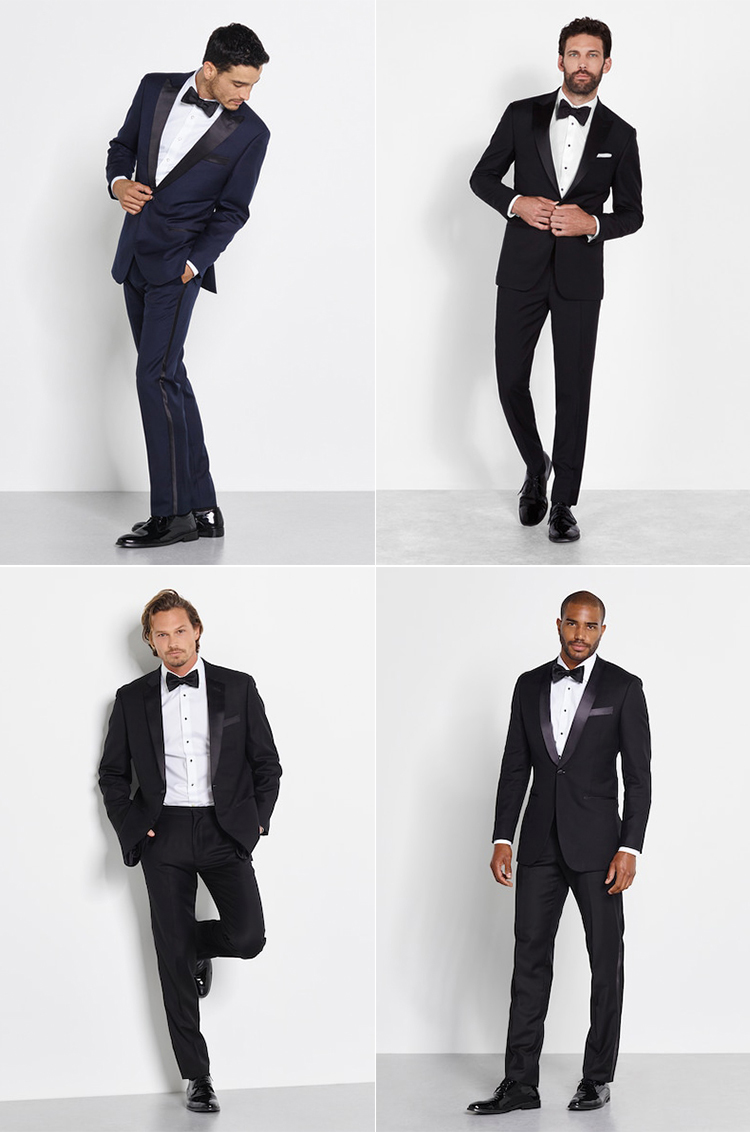 DASHING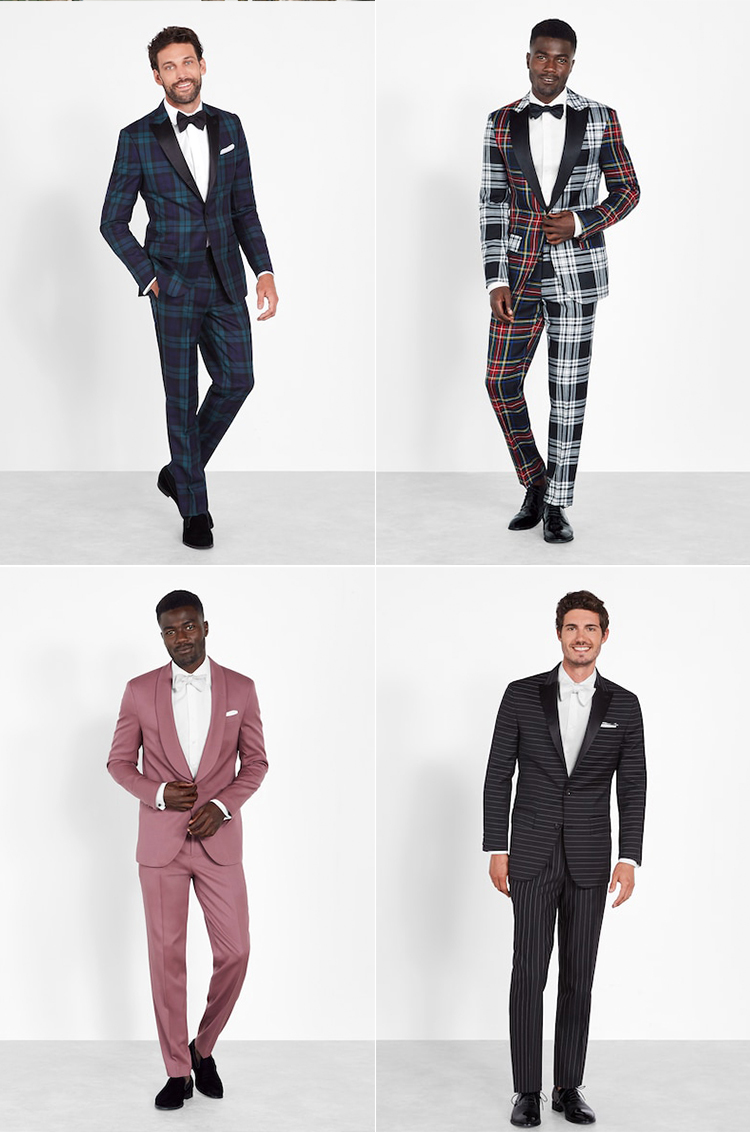 SUMMER SUITING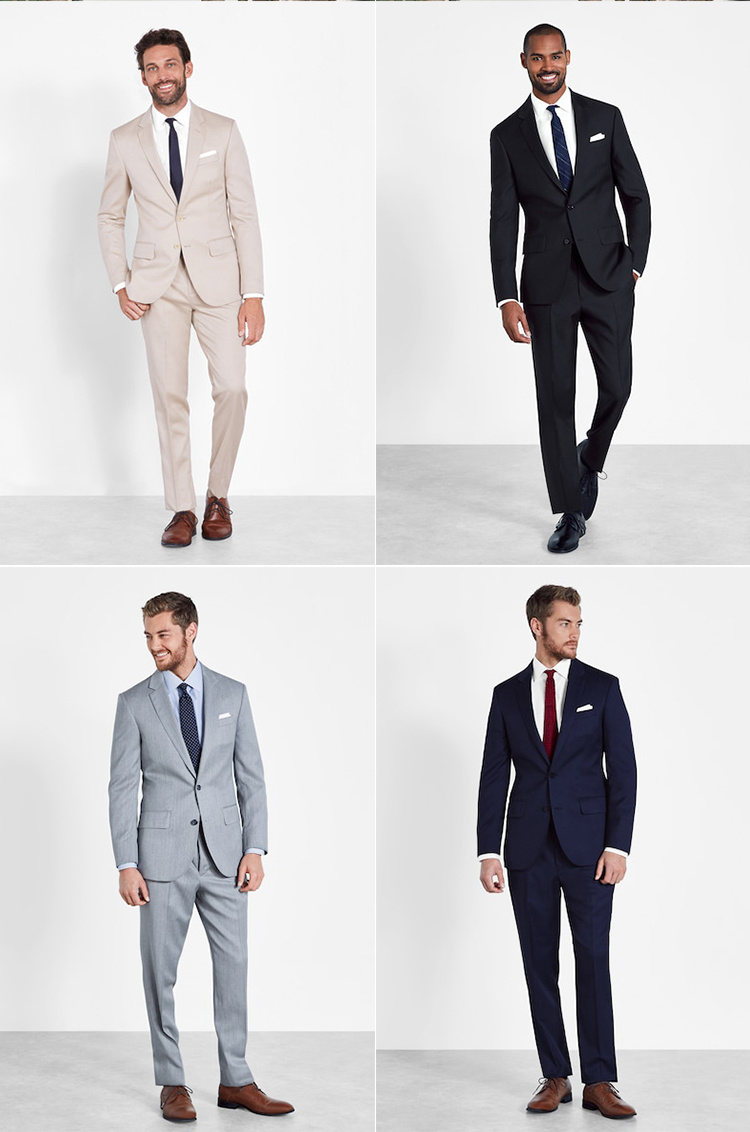 Now the best part. With our increasingly casual lifestyles, your guy might not even own a suit (and why invest?). As attire requests rotate throughout the wedding season, the men can switch up their looks as much as you do. Last note. The Black Tux only partners with the top suiting manufacturers. Quality is up a notch and your fella is most likely donning a suit or tux equivalent to a $1,200+ (dong!!!) in-store garment with almost every look using 100% merino wool (which is frankly the best and I work with them on other projects). Options. Options Options. One last style tip. For less formal dress codes, we've paired your look with his to showcase the top 2017 summer trends and colorways that best suit you and him for your dream wedding. Bride and groom or best dressed guests.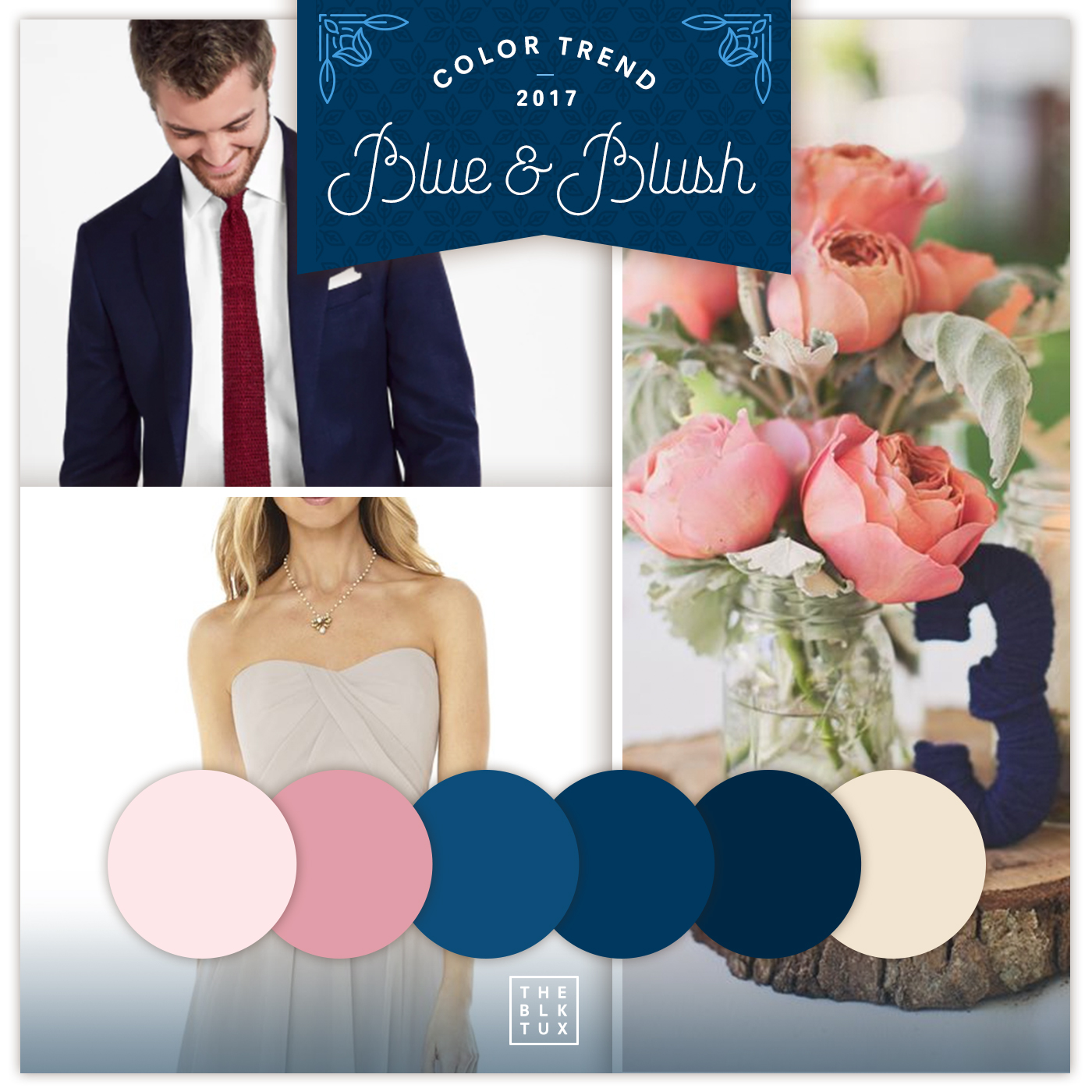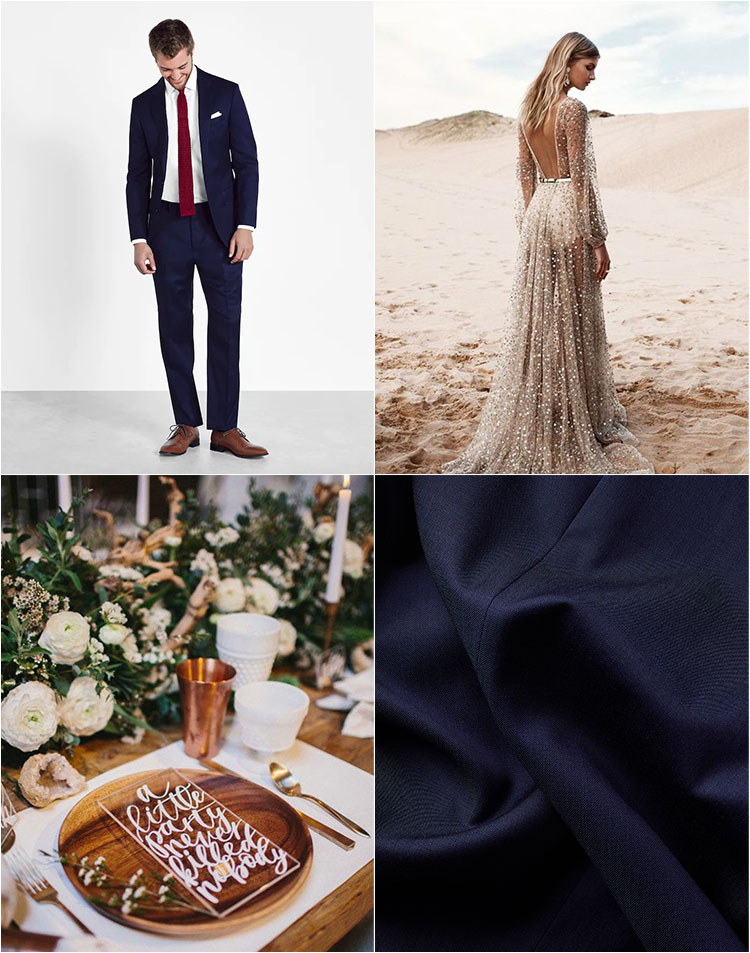 Style tip: Go with navy suits or tuxes, nudes, naturals, and blushes for a seaside or resort wedding attire.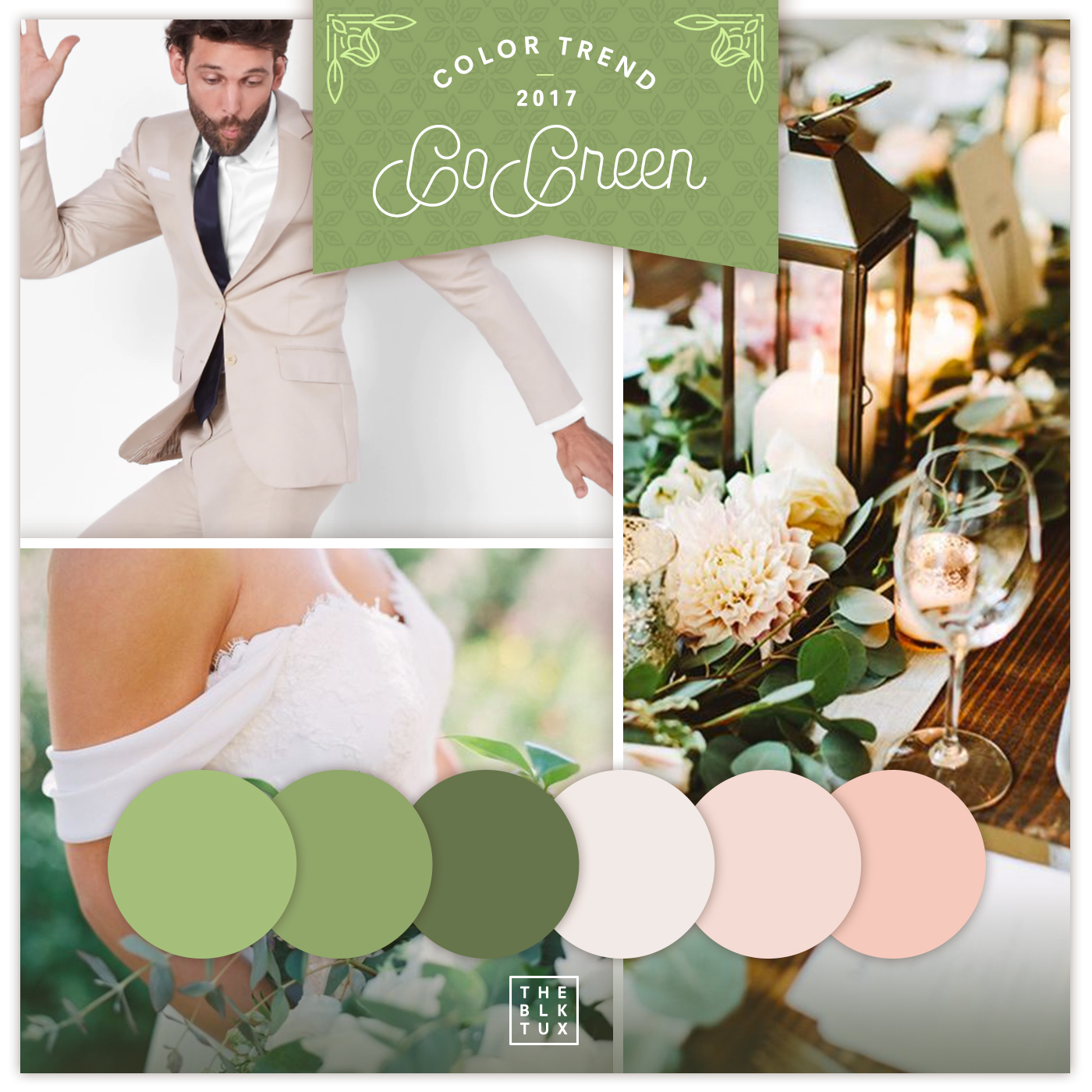 Style Tip: Tan, white, and greens are perfect for outdoor venues especially in the mountains, countryside, or city.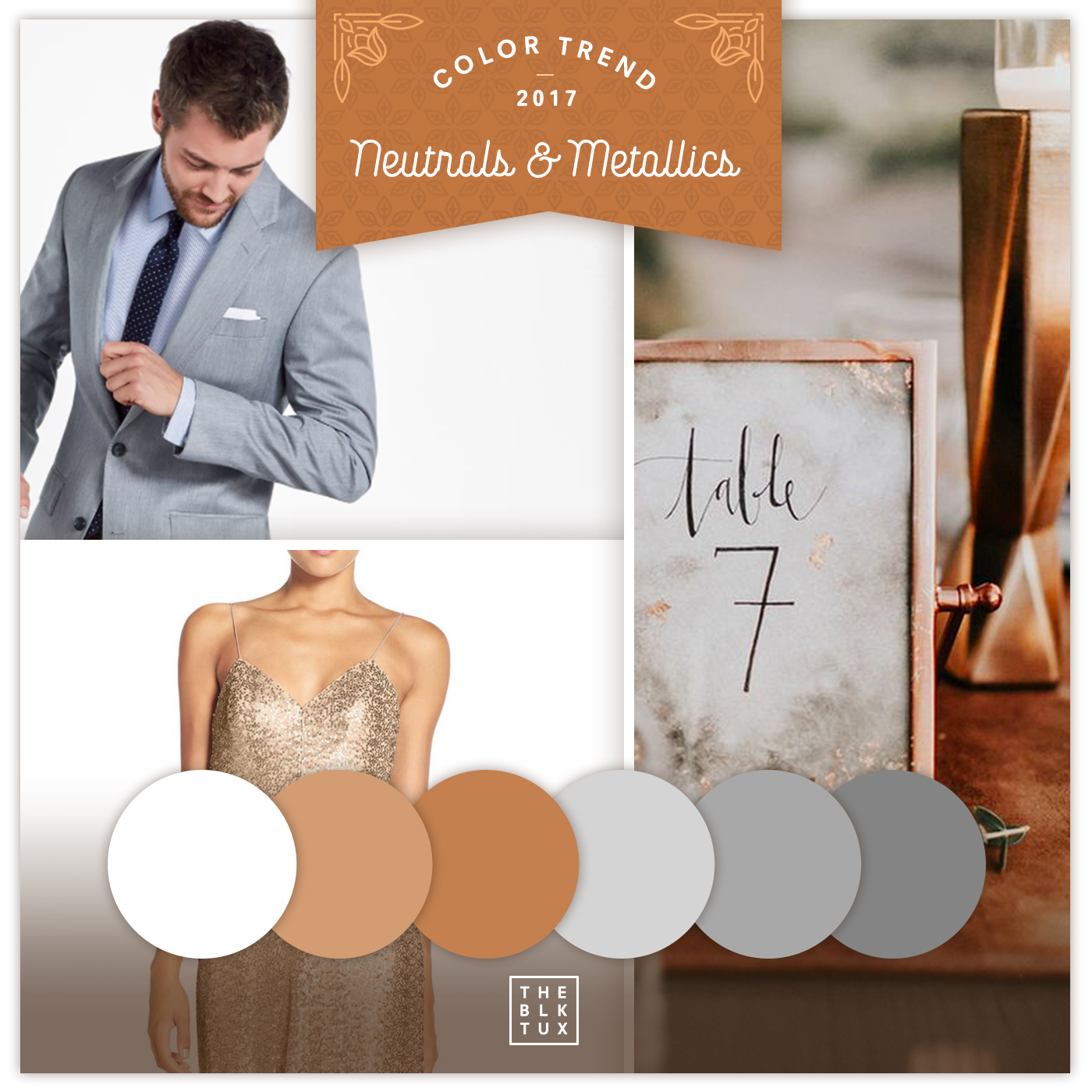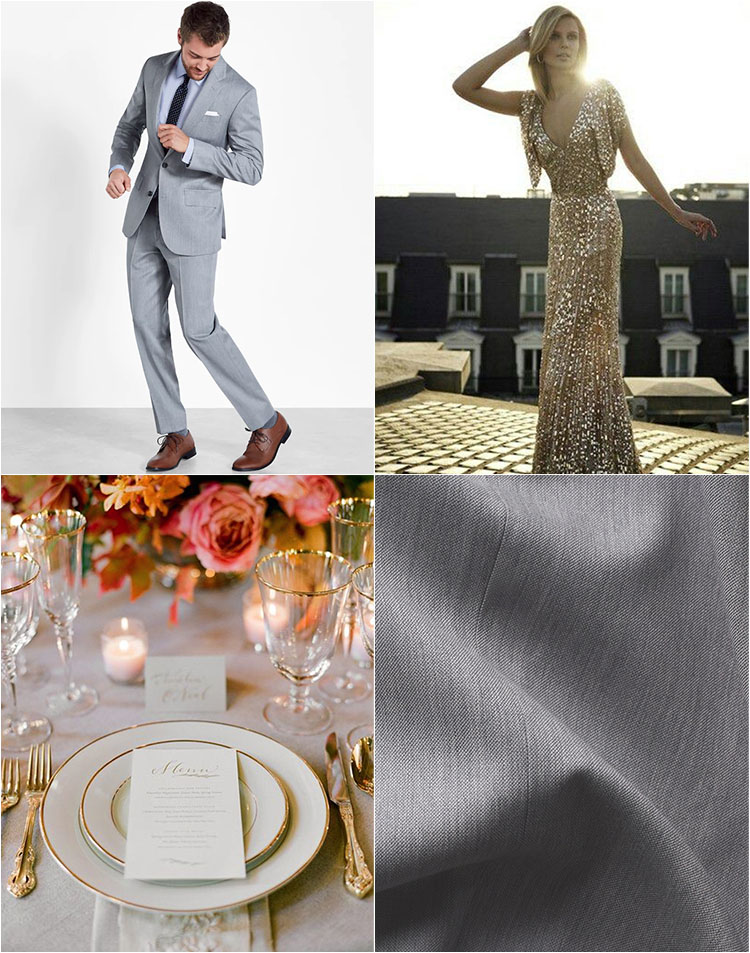 Style Tip: Grey, golds and peach are a sophisticated choice for evening weddings.
Congrats (to the groom) and best wishes (to the bride). Either way that's suiting done right and an etiquette tip.
NJ Goldston, The Brunette