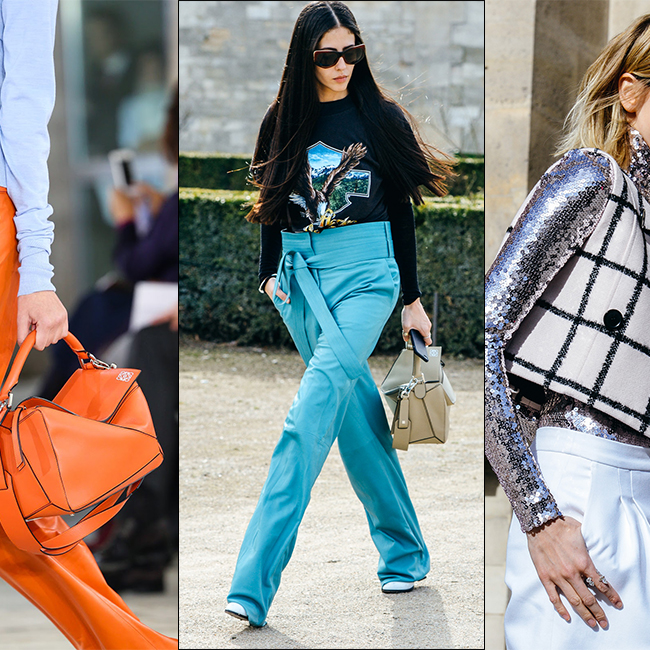 After taking in Paris Fashion week, and it culminates today with the highly anticipated Louis Vuitton show, we couldn't resist opining on the five top trends ( O.K. We couldn't stop at five and have seven) we spotted on the streets of Paris this week. Some of them are seriously worth coveting and others are just well…for the brave of heart.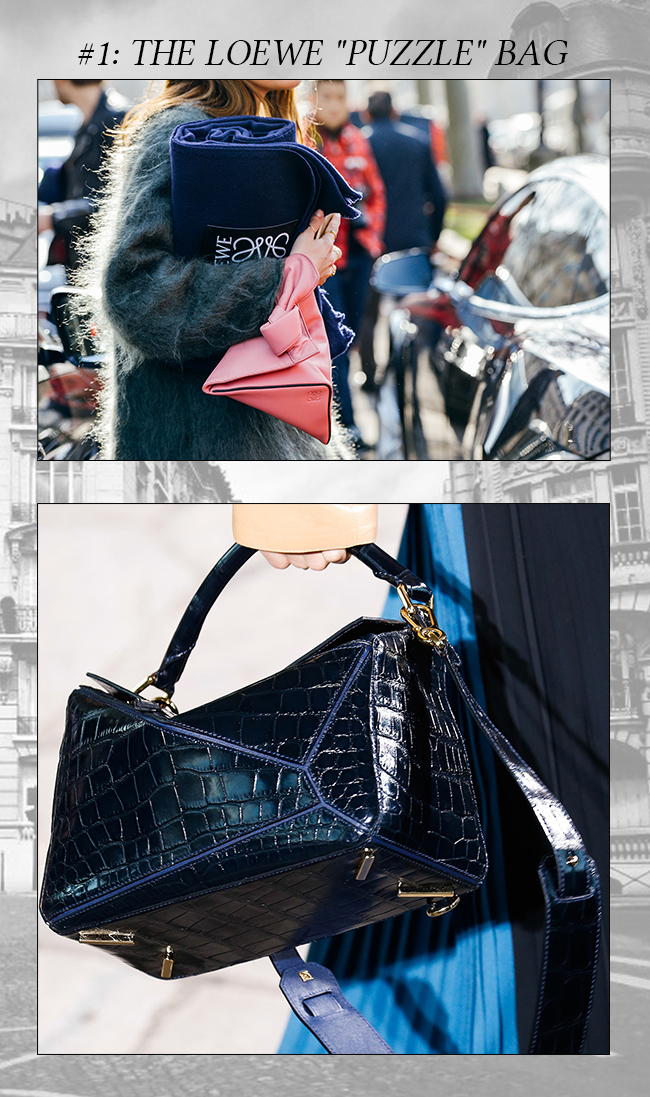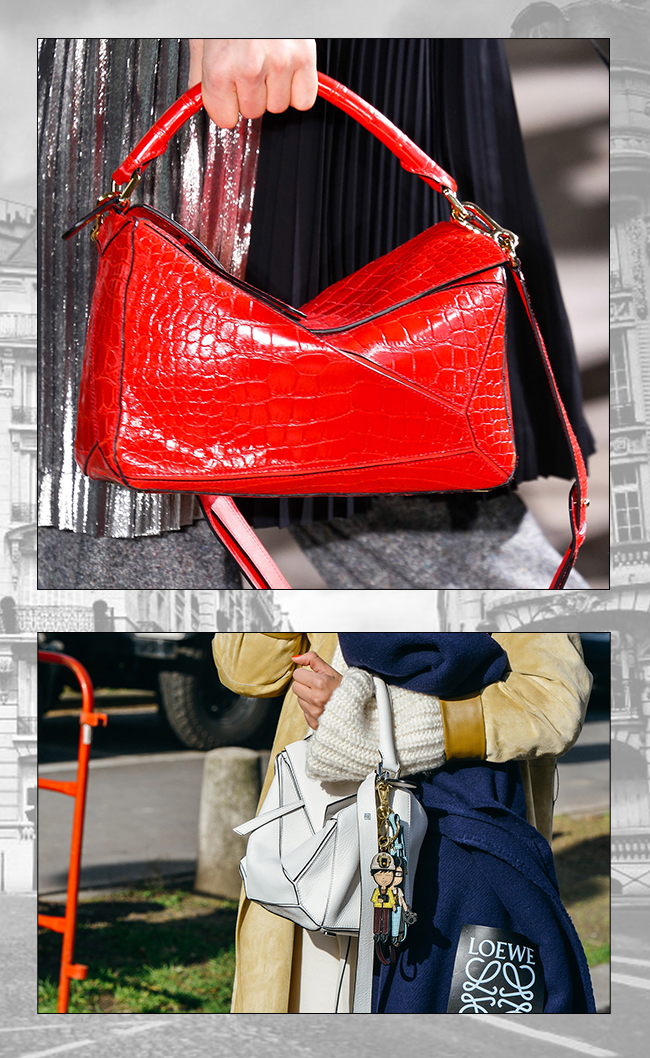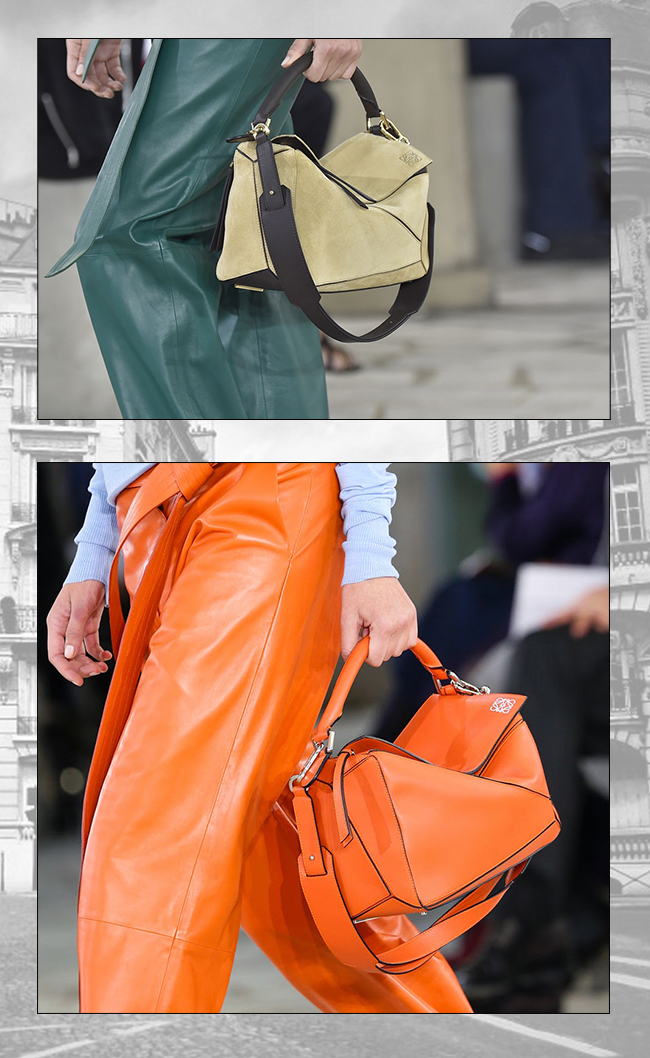 It's showing up everywhere and I gotta say I love it. The Loewe "Puzzle" bag. The colors and shape are delicious and it just gets better with every rendition that designer Paul Anderson sends out on to the runway. However, the real test is that it's showing up all over the streets of Paris and you can wear it five different ways. They're very hard to find but Net-A-Porter usually has a few in basic black and striking shades.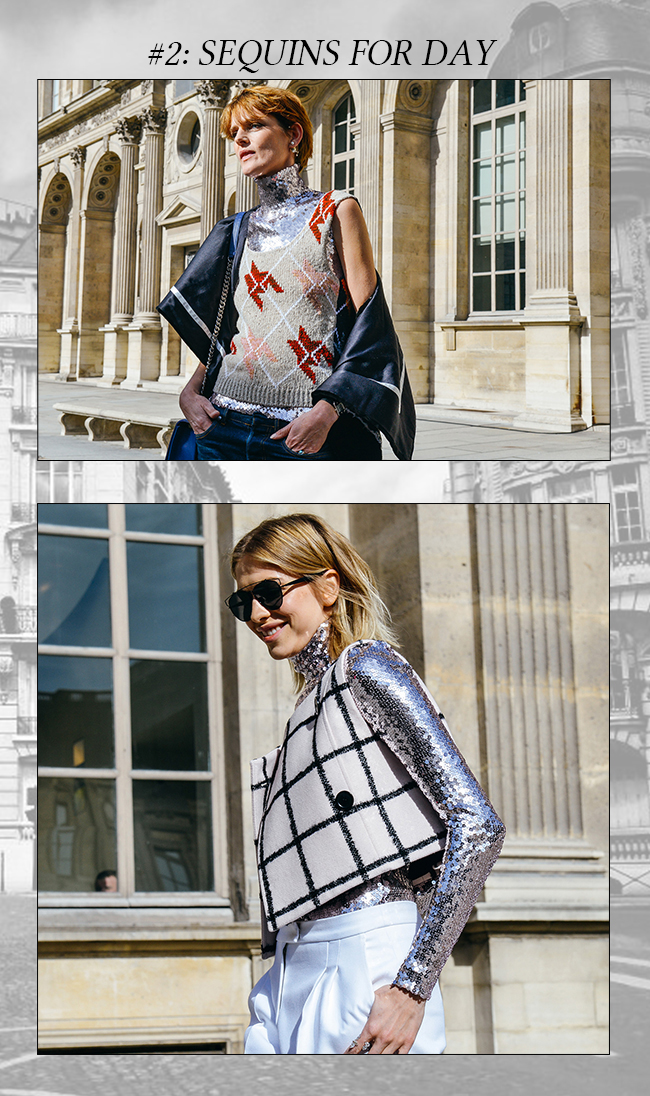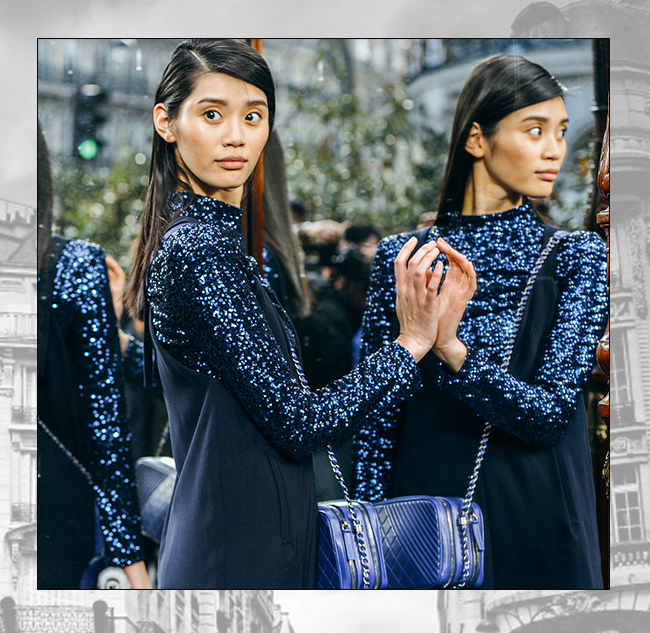 Oh yes, I love this and I actually HAVE this top!! It's coming out of my closet for a day event tomorrow. Navy for day. We just had to remind you.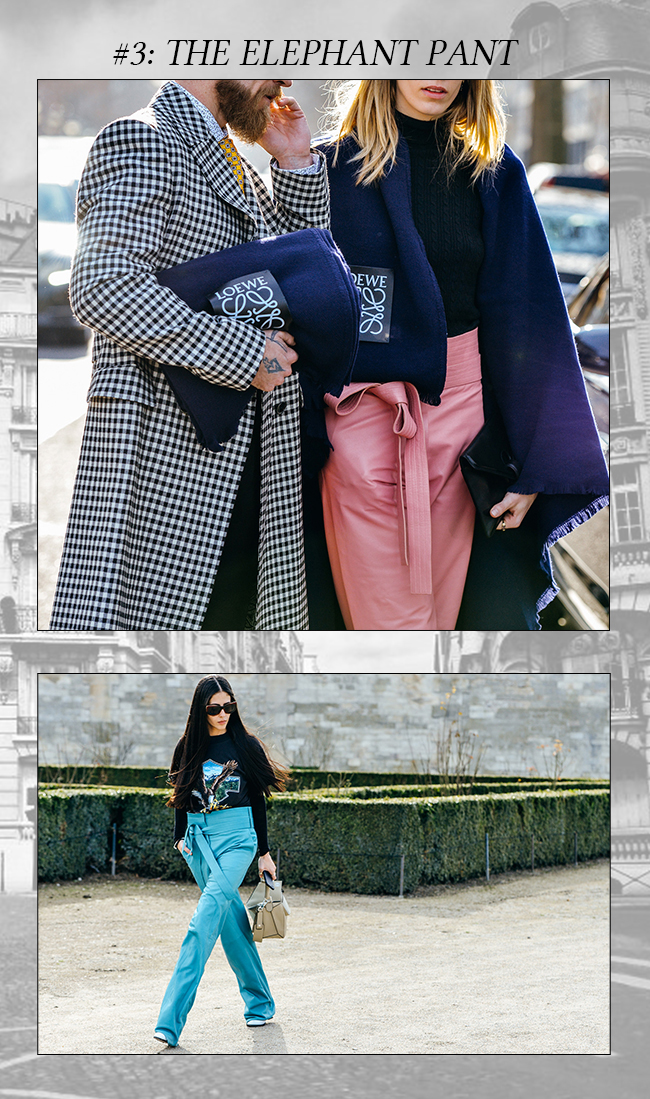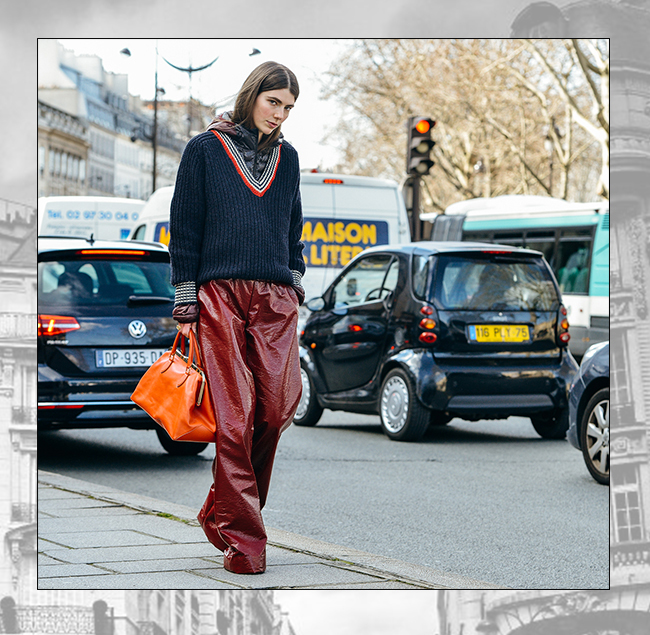 I gotta give some snaps to Joy Bryant as she debuted this look more than a year ago and maybe somehow someway Loewe Creative Director Paul Anderson picked up on her vibe, but, we're starting to see it everywhere and I am a convert. I didn't get it at first and now I do. The wide legged "elephant" pant with an obi-style belt. Wear it with a cropped or tucked-in top. Make sure it's in a contrasting color or pattern then add a bold bag to make it work. Beyond stylishly elegant and so easy for a long day on the streets and at the shows.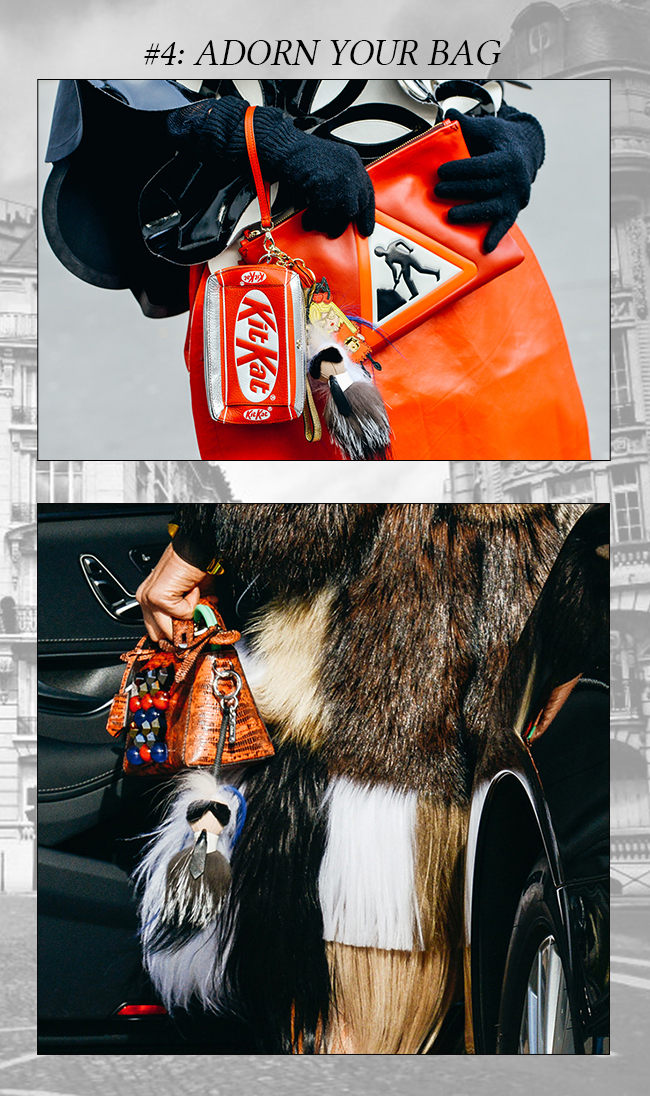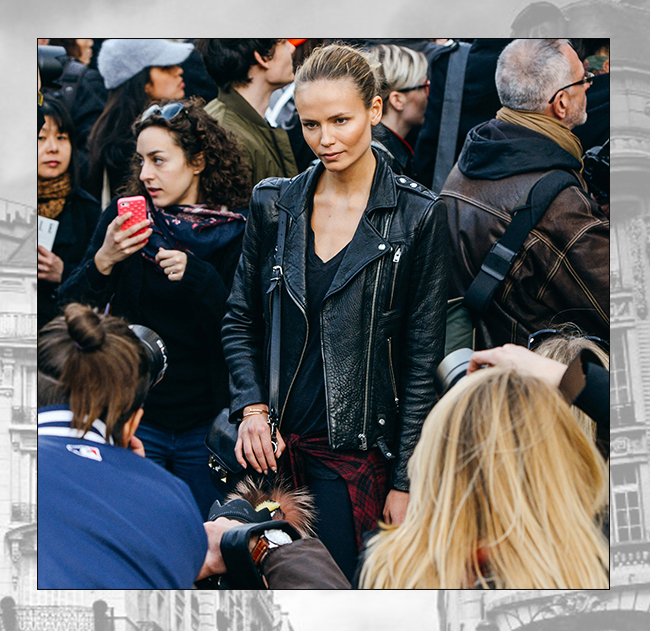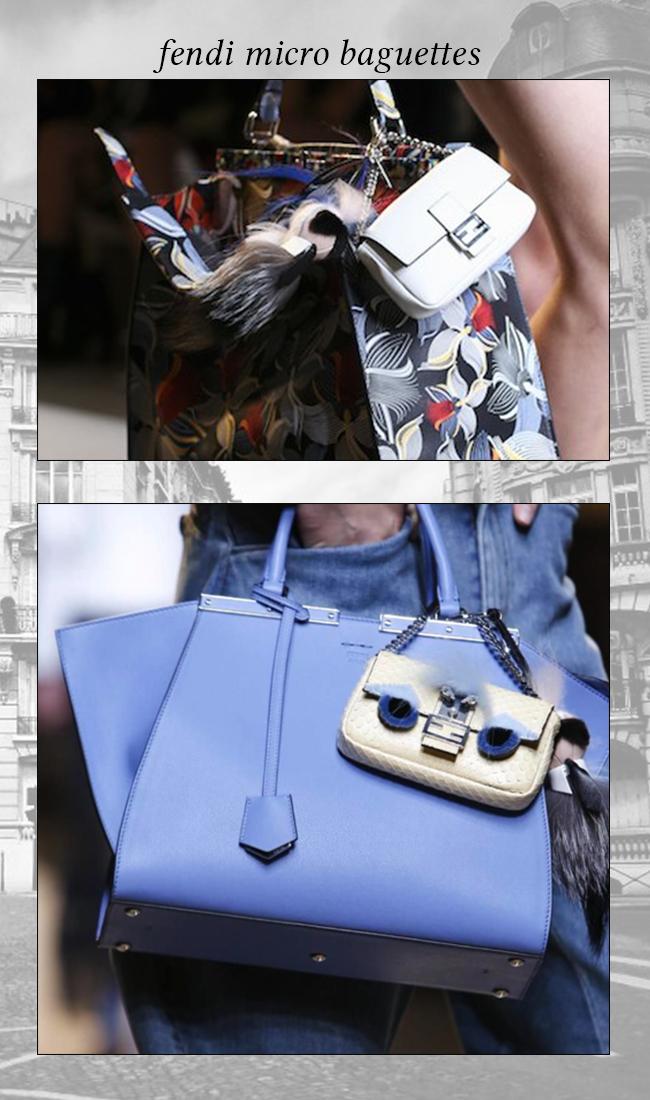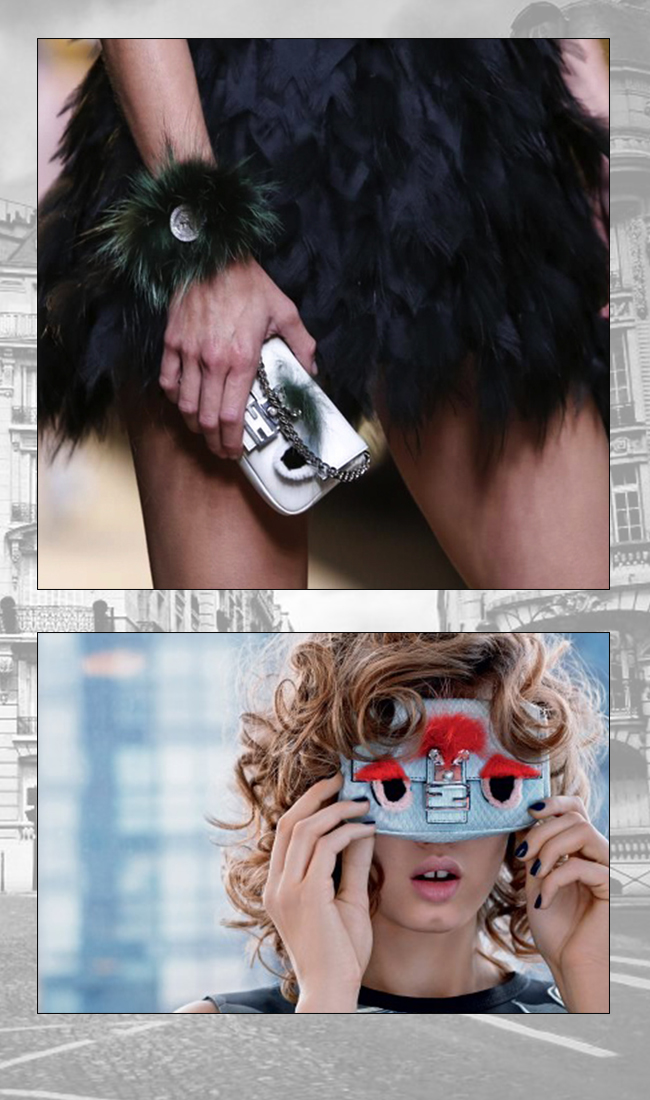 This trend is only getting stronger and Karlito and all the Fendi buggies are still everywhere along with the brand new Mini-Karlitos (which are only available if you march yourself to a Fendi Boutique and put your name on the special list). Of course, Anna Della Russo has them first. Be on the lookout for the Fendi Micro Baguette (hint hint Saks has a few) as everyone will be them attaching to their bags or pulling them out with their evening look.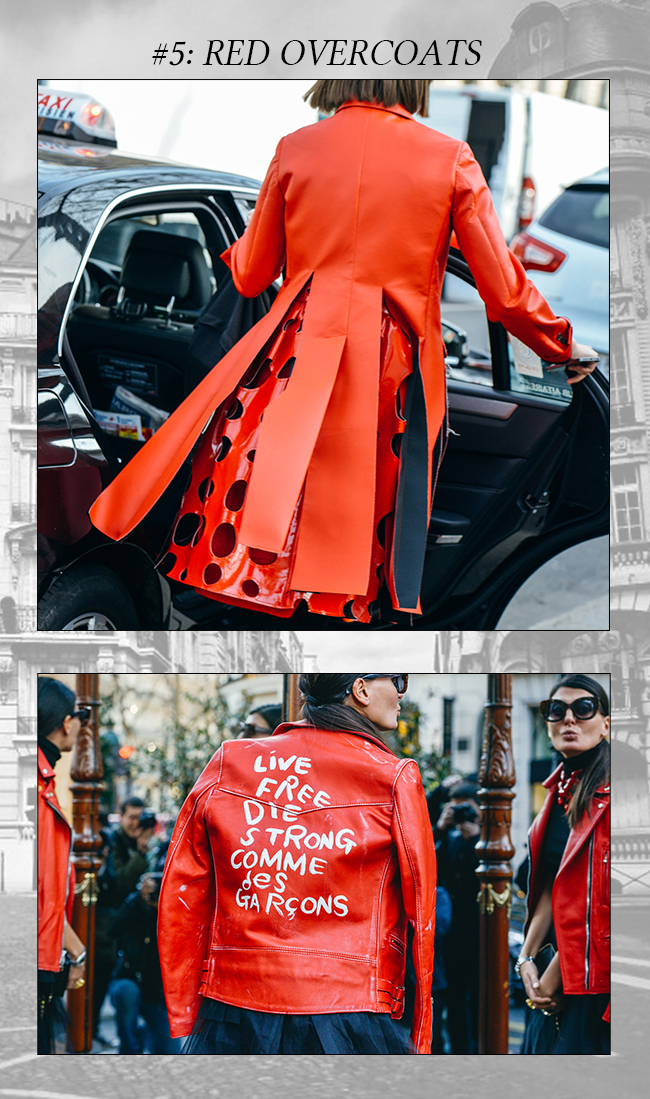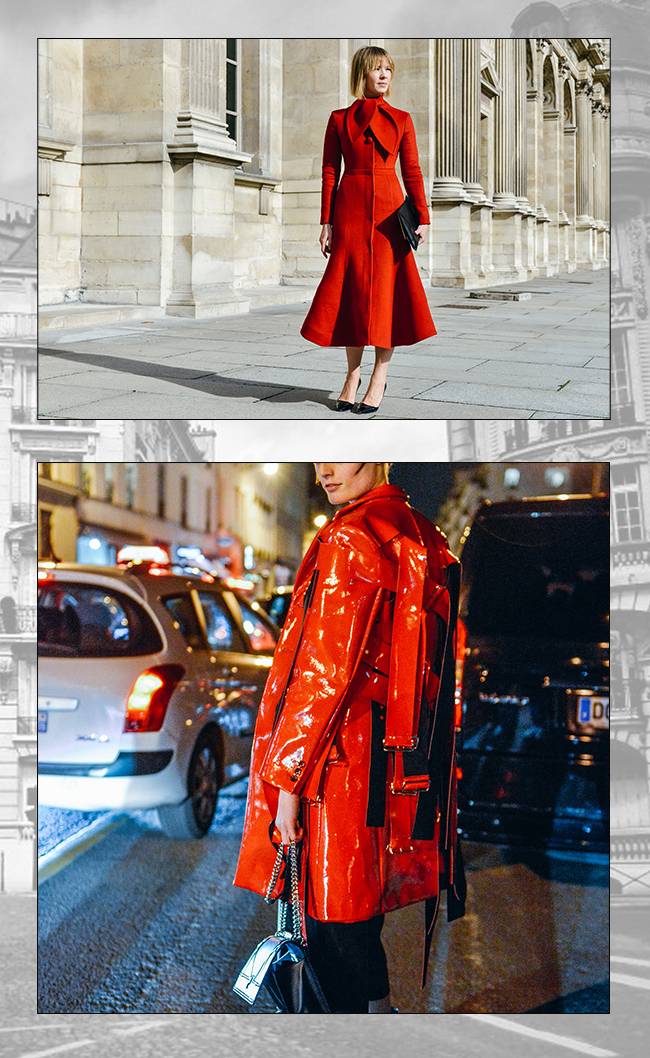 This seemed to happen out of nowhere but suddenly red coats and jackets are making a big comeback.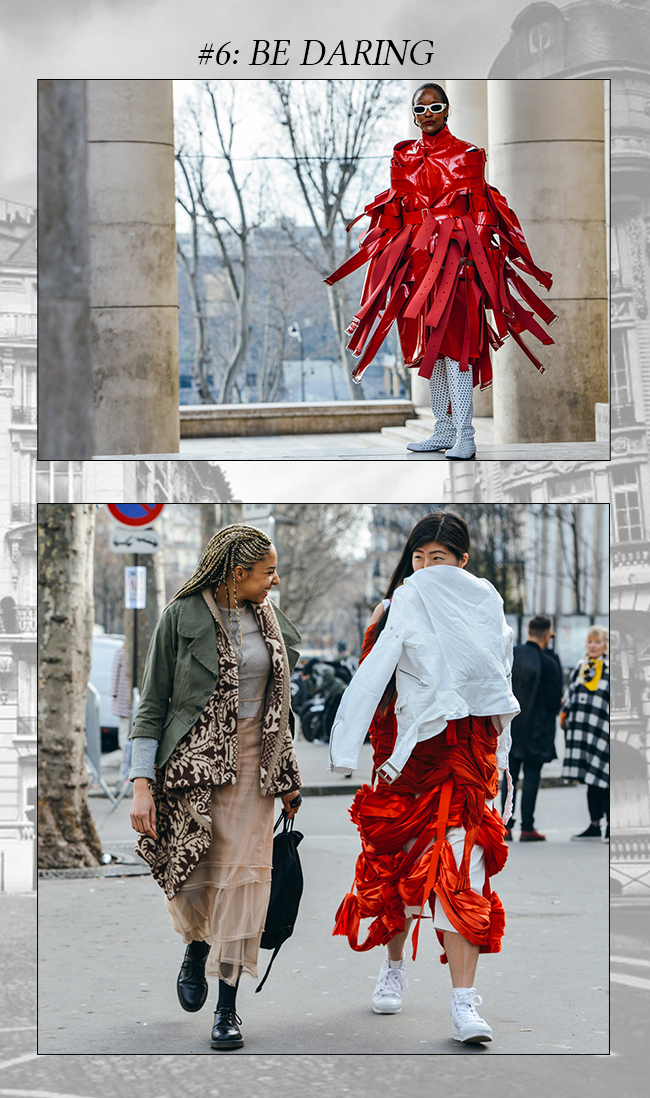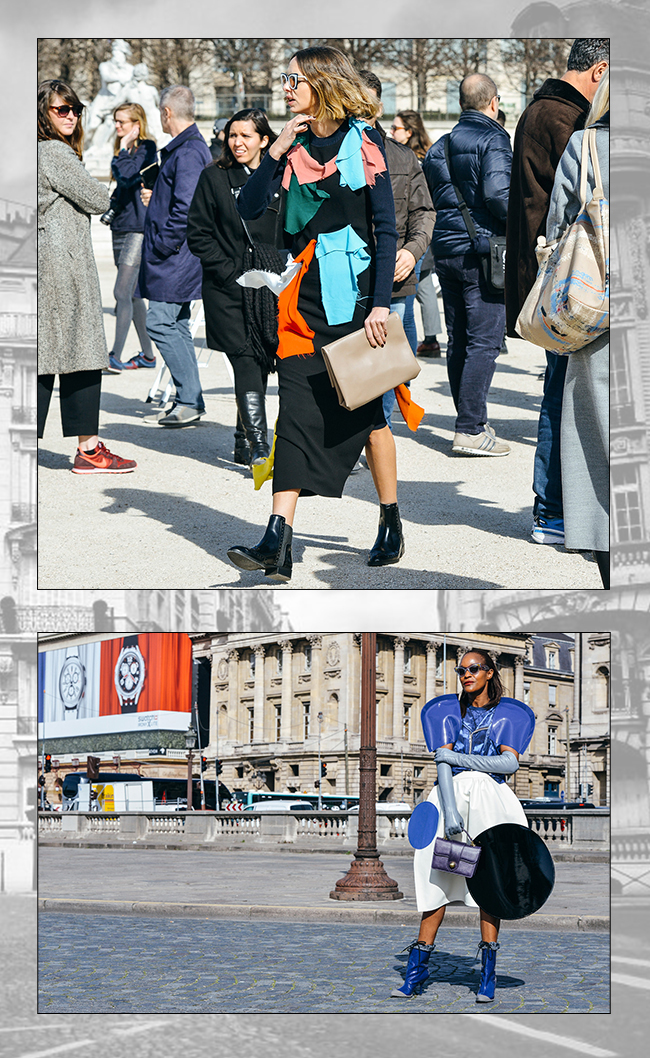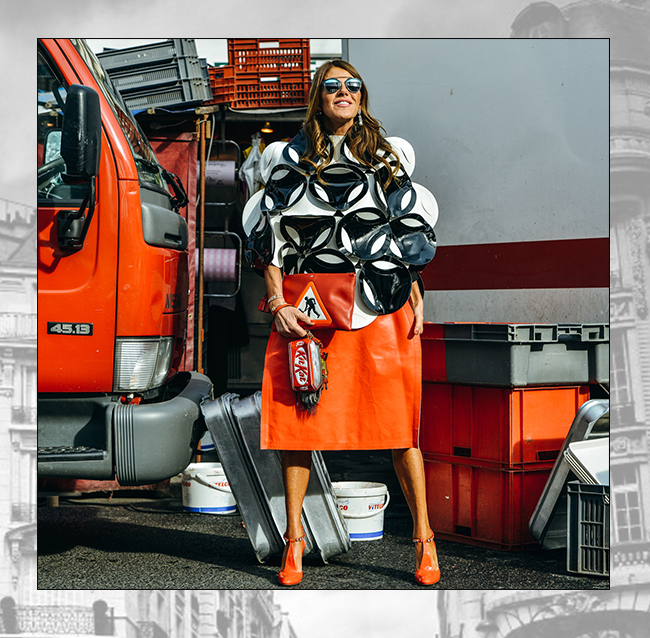 It's the golden rule. If you want to be photographed (and who doesn't) you have to standout in a big way. I wondered ages ago who would have the courage to wear this Junya Wantanabe top and then said to myself "Anna Dello Russo." Bingo! She didn't disappoint. She never does.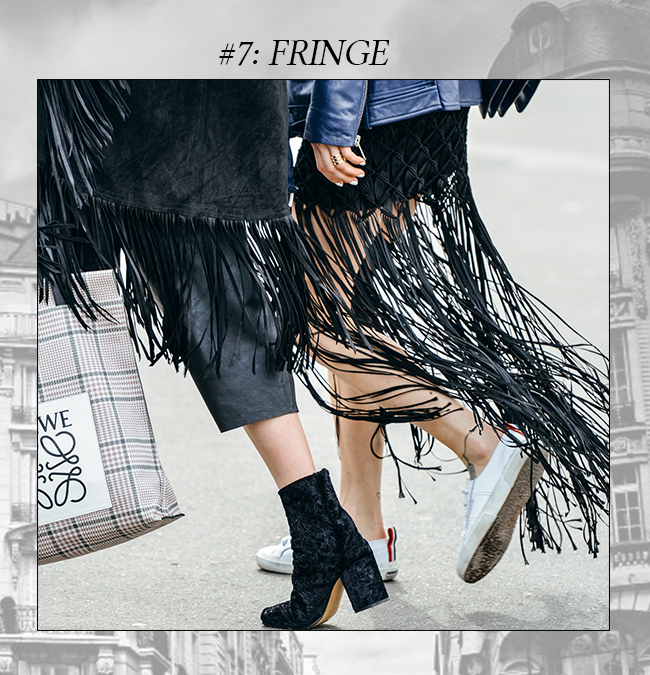 Fringe. It's as strong as ever. If you haven't added it to your wardrobe, it's time.
With Love From The Streets of Paris
NJ Goldston, The Brunette