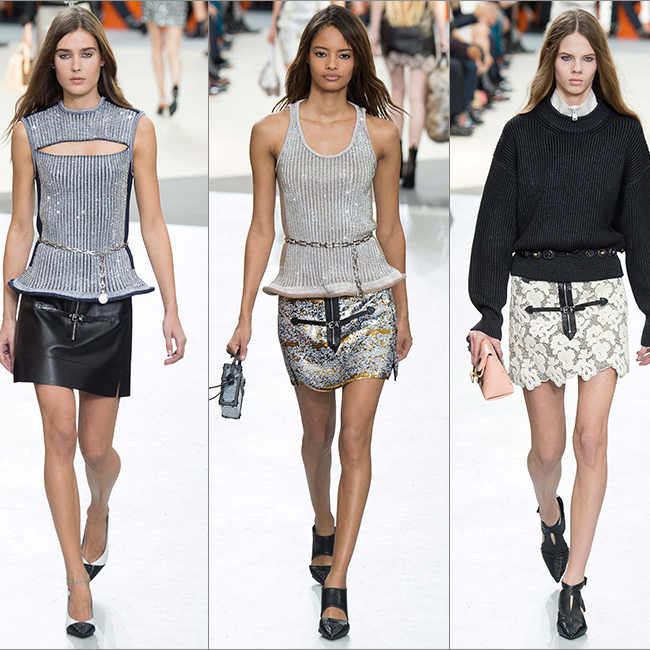 This is the year it all happens. The tables turn and the millennials gain in the power shift while the boomers (so the advertisers think) begin the slow fade into the sunset fighting it all the way. Why do I bring this up? Because the runways in Paris have sealed the deal for me starting with Louis Vuitton. It was my hands down favorite collection. Everything at LV was about the new way we really dress and the new definition of luxury. Casual with an edge. Casual with luxe. It's all about that moment. That shot. The Instagram. I mean, who gets dressed up in stiff clothes anymore? Who wants to do a ladies lunch? Who even wants to go to a trunk show? No one. It's all about attitude from your outerwear to your silhouette to the color of your hair, metallics and lots of black and white with a pop of color. It's the new 60's. Fashion is undergoing a revolution. Here's our take on how to work the trends by the numbers. Your numbers. By the way advertisers should pay attention because Boomers (and women control those purse strings) represent 70% of the disposable wealth in the U.S. Read on.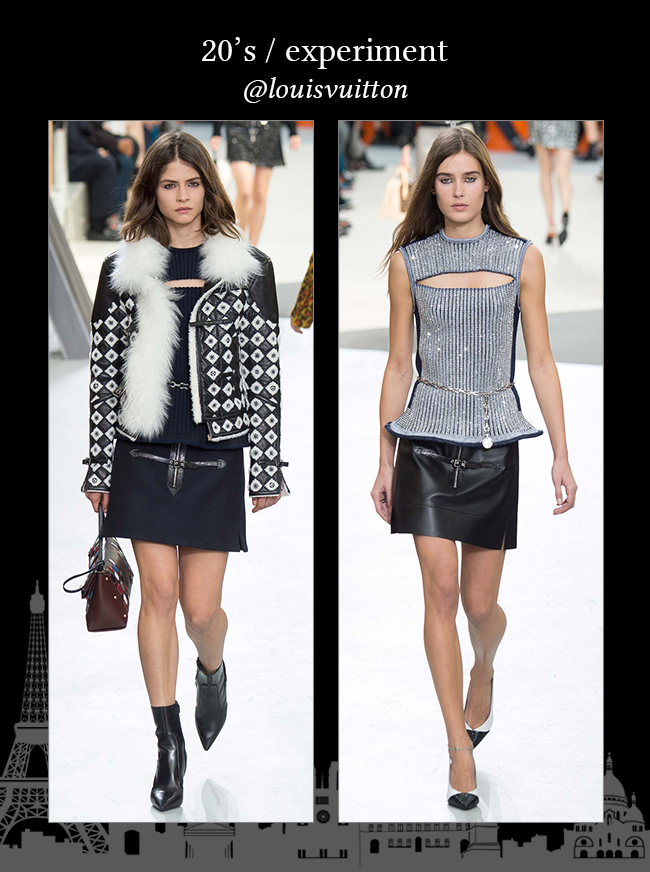 This is the time to experiment in your life and push the envelope. Any skirt length and hair color will do. Mix it up. You'll never get the chance again to do it as well. For next Fall the silhouette has gone from the flare to the narrow and it's flattering no matter your age. The key is to chose a luxe item and pair with a basic.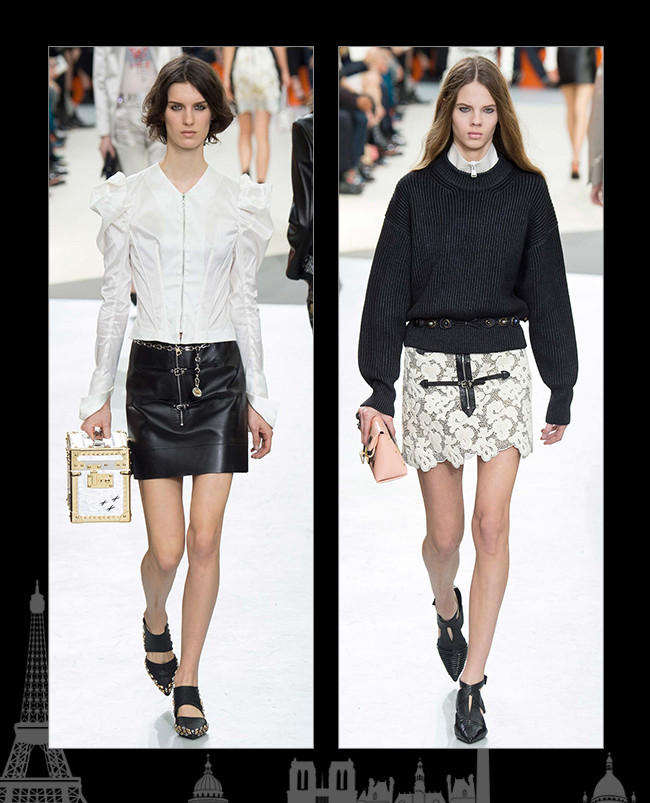 There's a renewed emphasis on outerwear as it looks like the Polar Vortex is her eto stay and black and white is a fresh choice. Ramp it up with pink hair!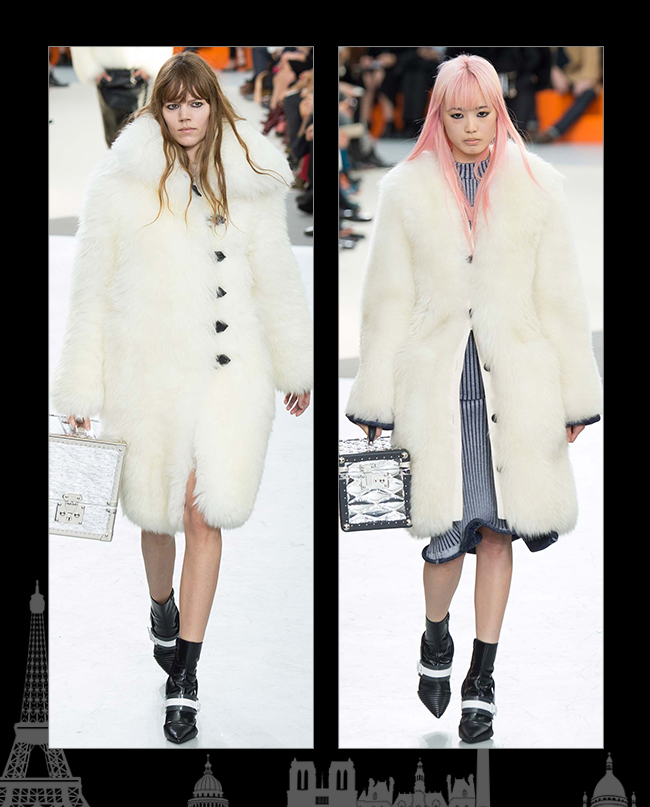 Go for the fun clutch!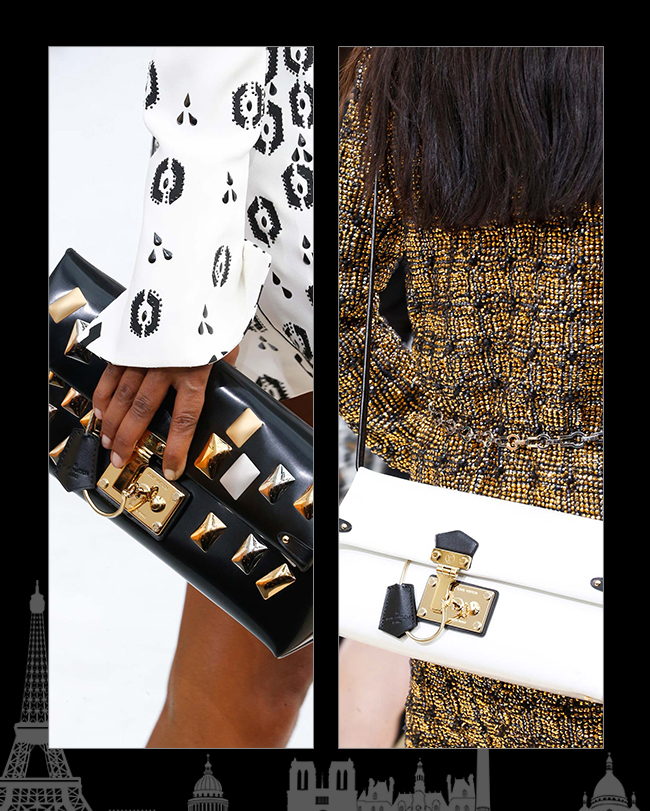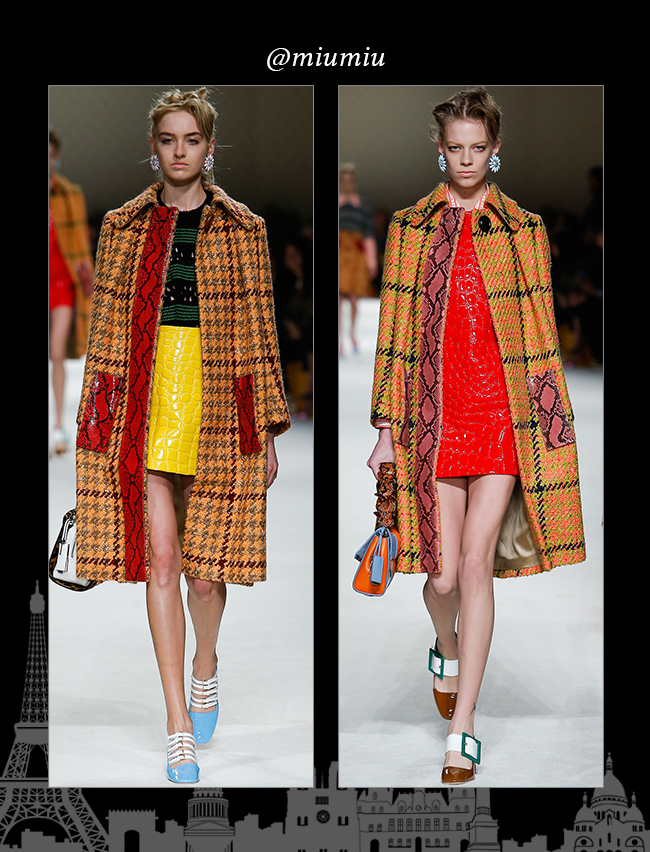 Get a transitional coat. At Miu Miu the outwear was the statement. Mixing and matching patterns, skirt lengths, and colors along with bold accessories is the 20's way to do double duty for day or weekend casual.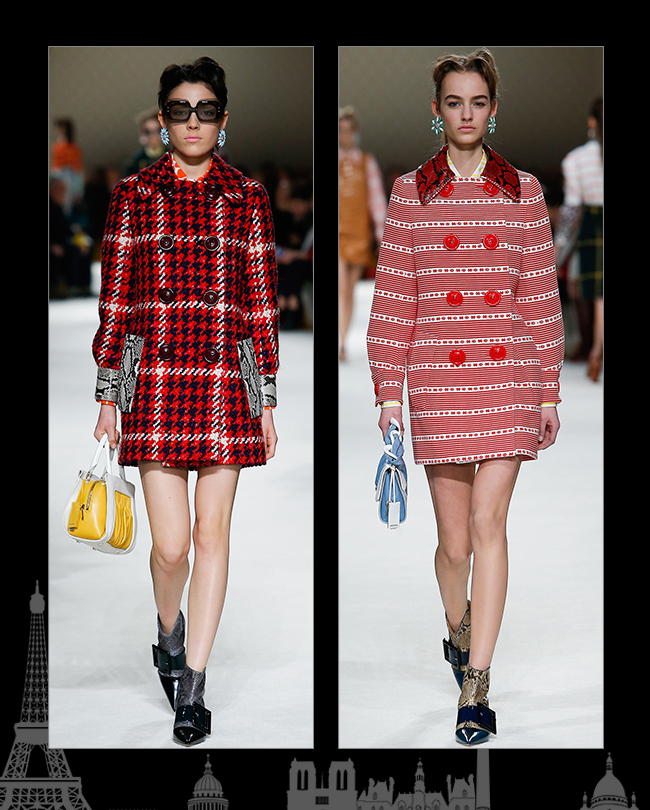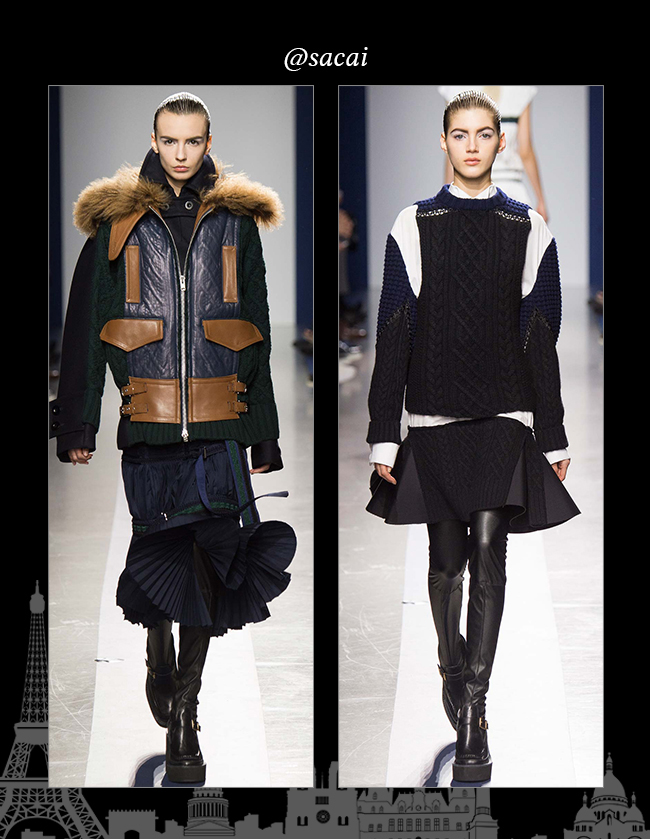 Go for the edge. The big sweater . The unusual skirt. The parker that stands out. You can pair any of these pieces with jeans.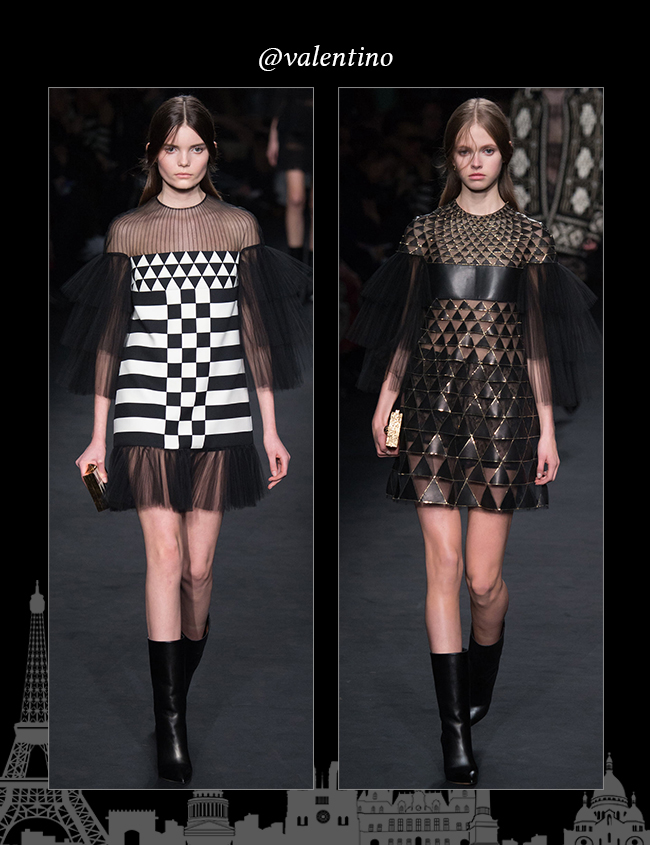 Now's the time to embrace transparency and edgy evening wear.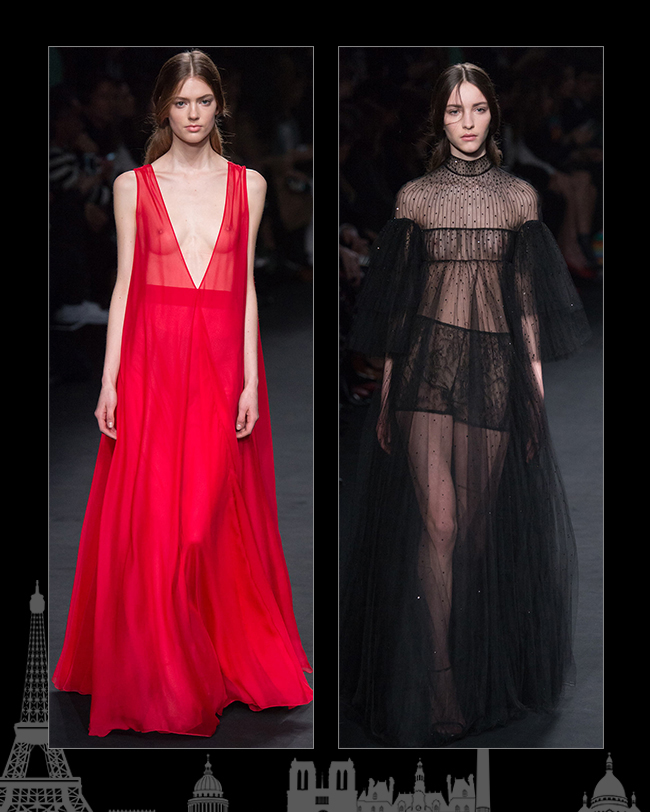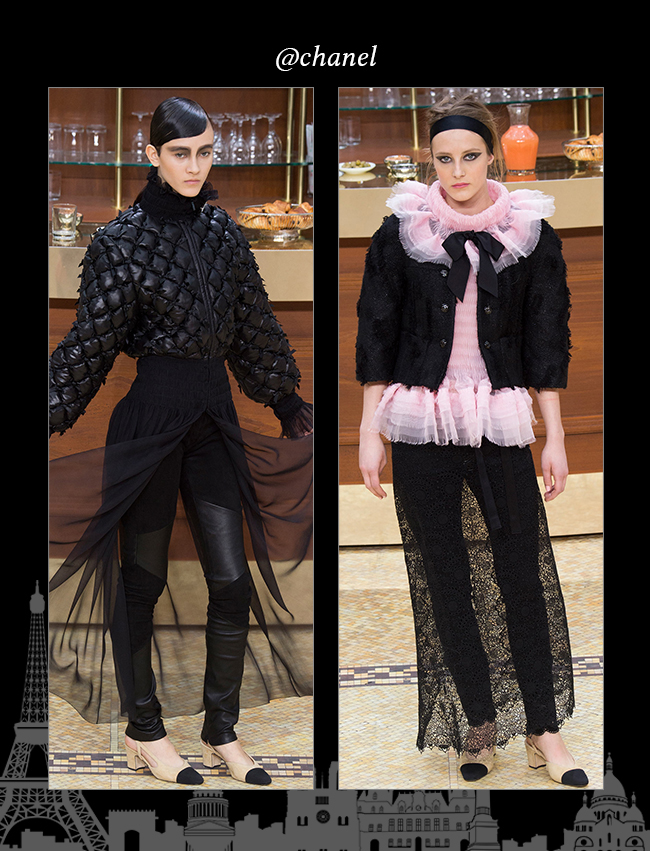 It all happened at the Brassiere for Karl Lagerfeld (not that he can eat in public anymore since he's so famous). But , if you're going to do Chanel, go for the over the top pieces. The same goes for Dior.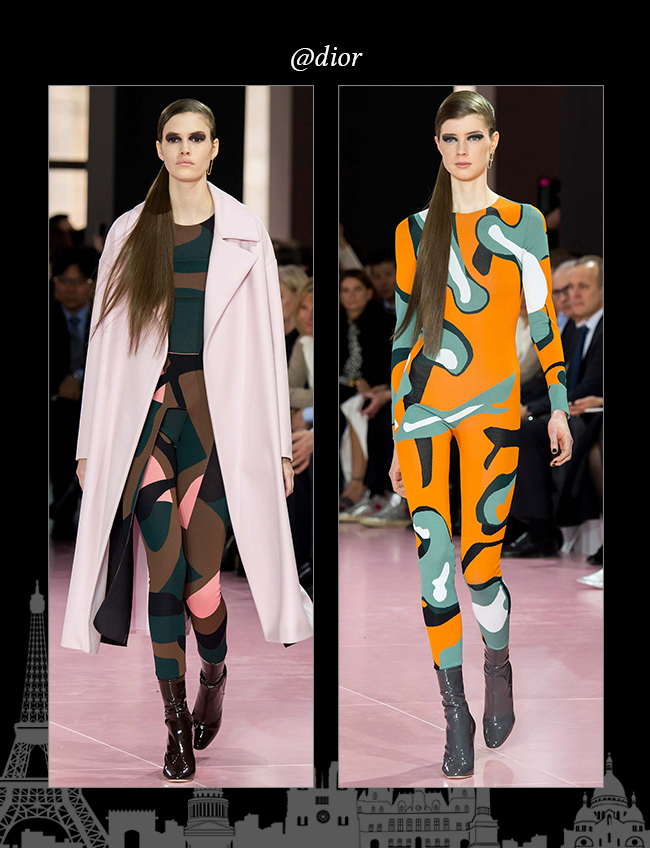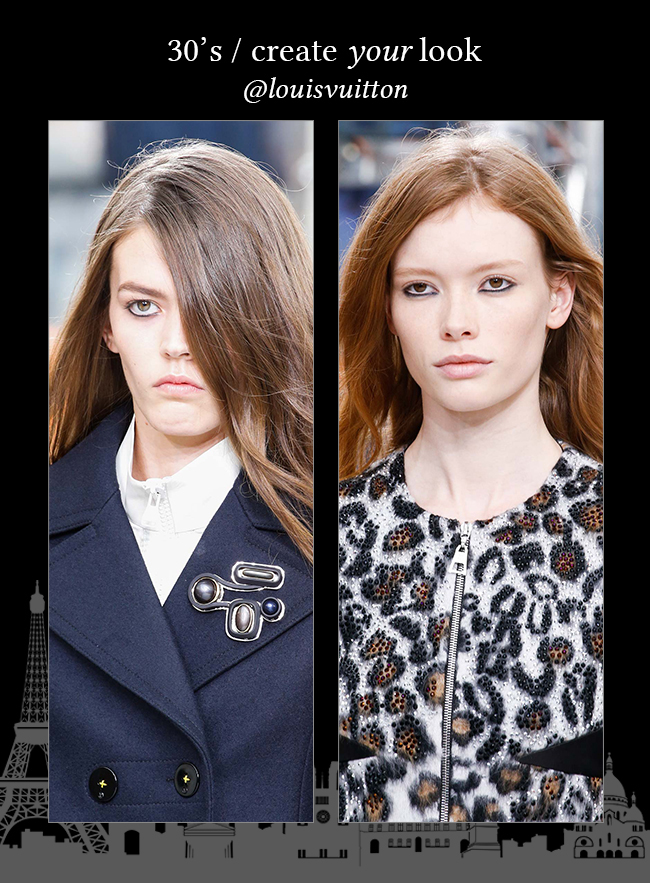 OK. Your work life is stabilized and you might be entering your Mommy and me moment. This is the time to start getting those investment pieces and hone in your look. The one you're gone to be known for as you move forward in life. Be more consistent with your hair and shop for your silhouette. For Fall 2015, we love, the new sleek silhouette, the longer skirt lengths, the emphasis on the waist, and all the techno fabrics. It's that touch of polished sophistication that let's everyone know you've arrived. You know who you are. The images say it all. Just pick your look and follow your heart.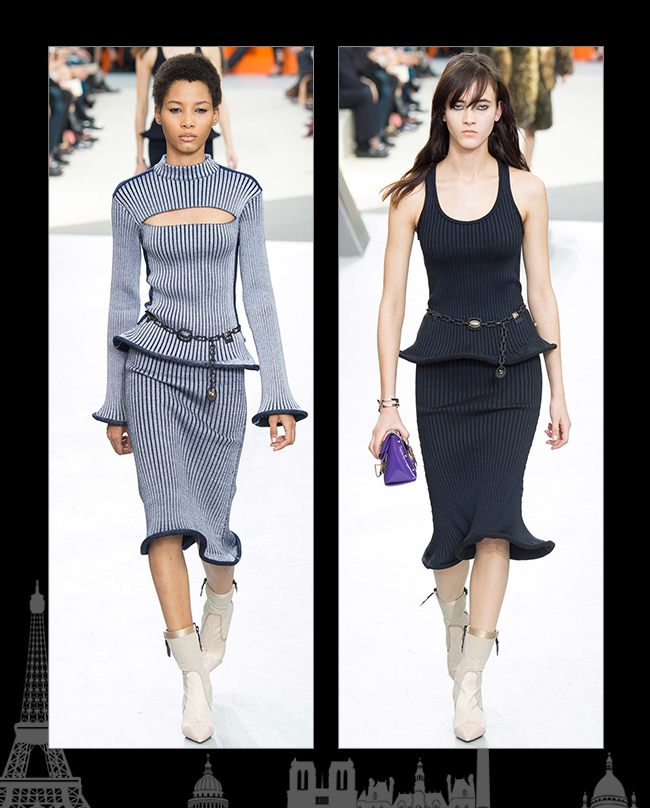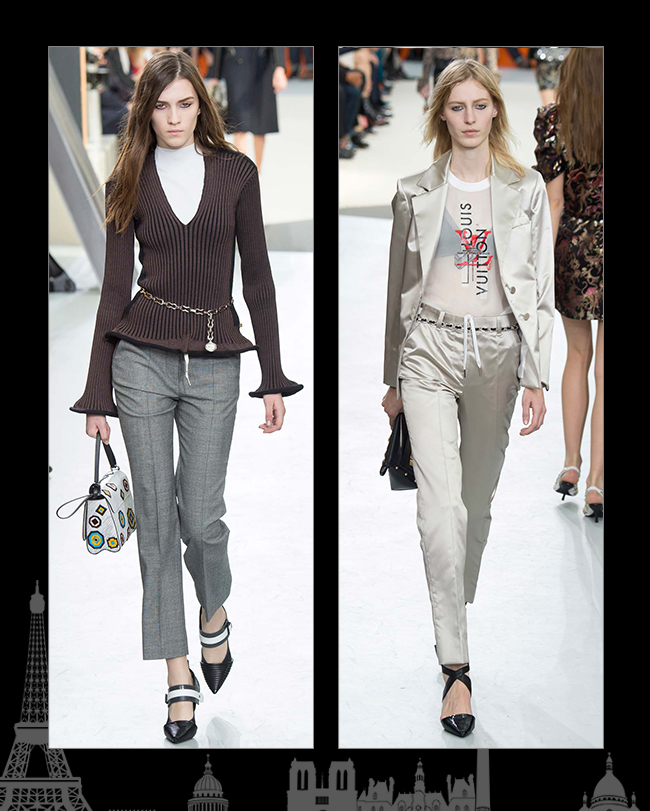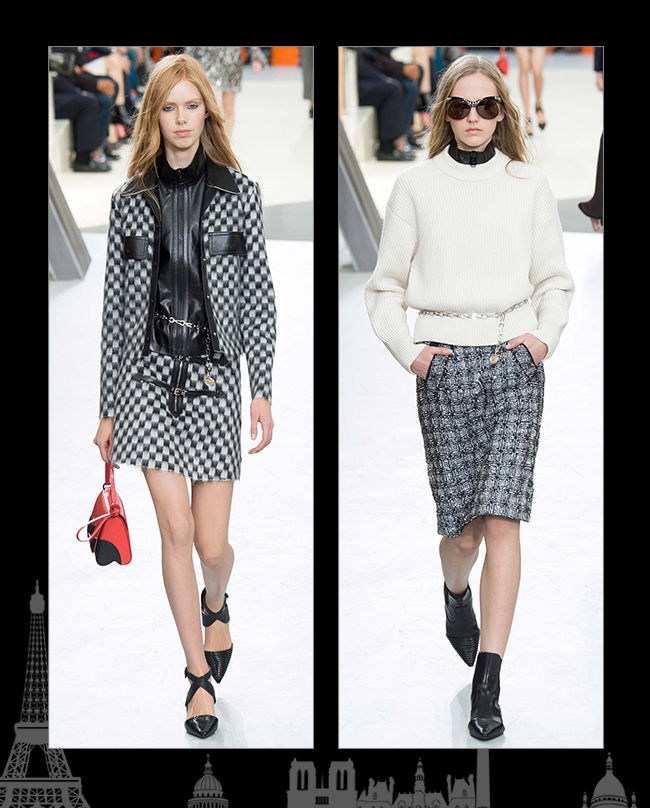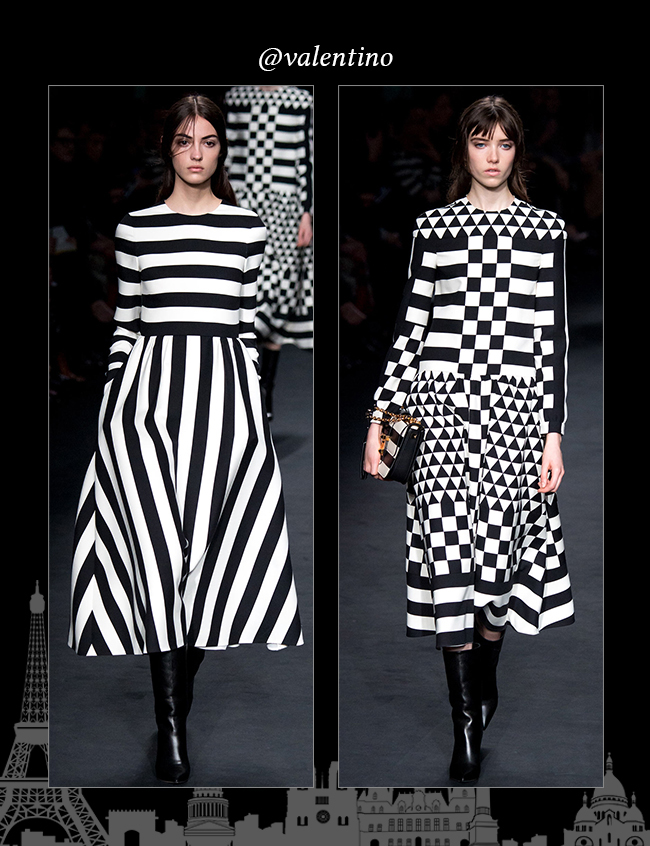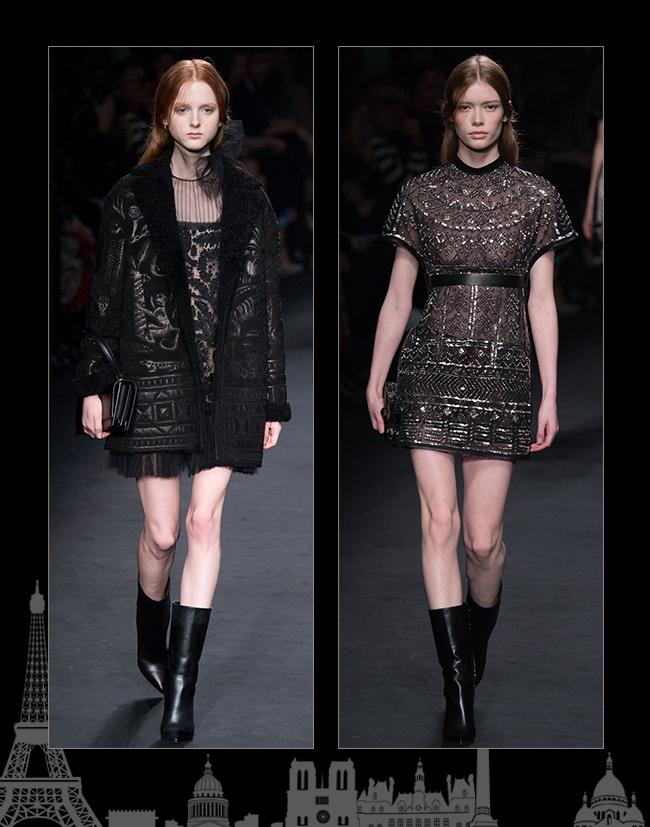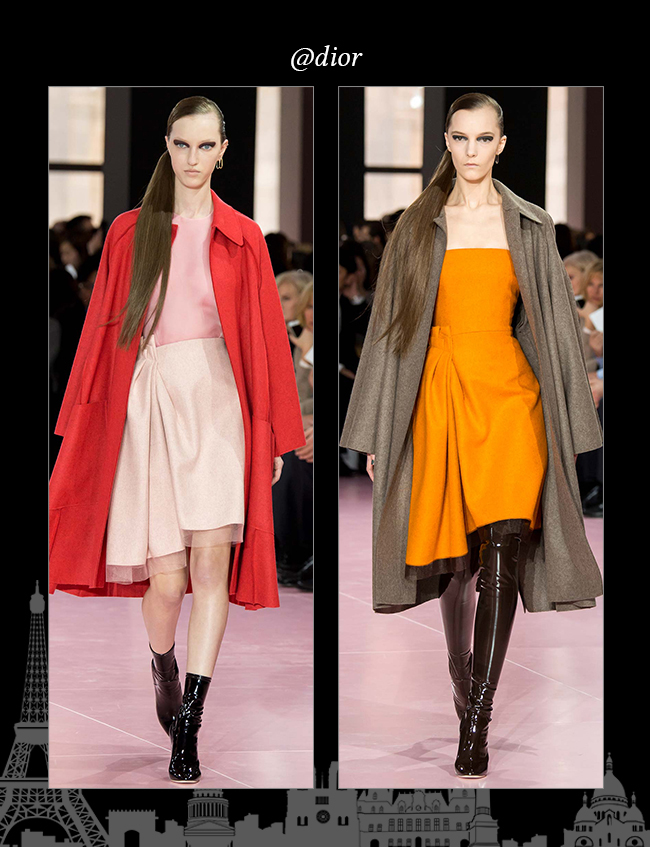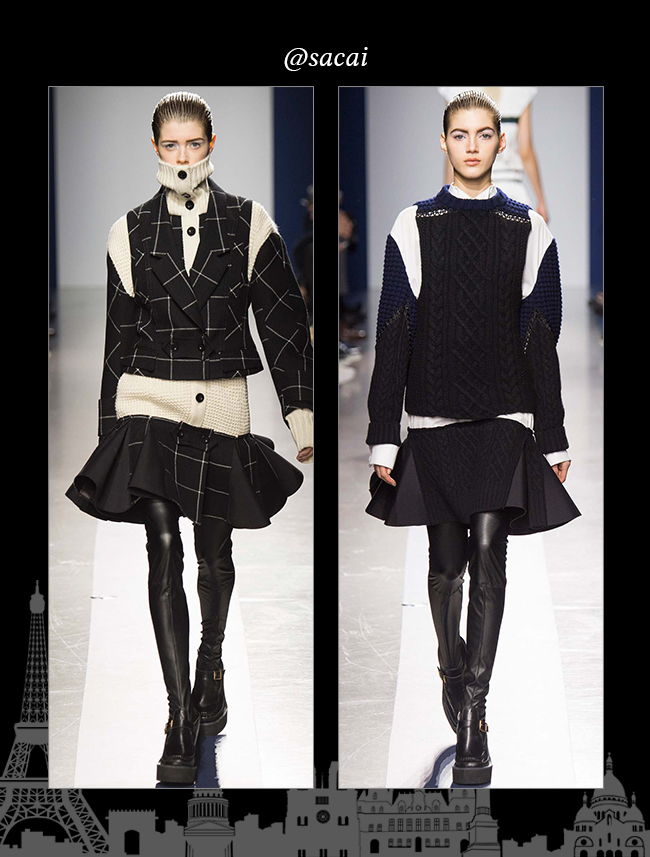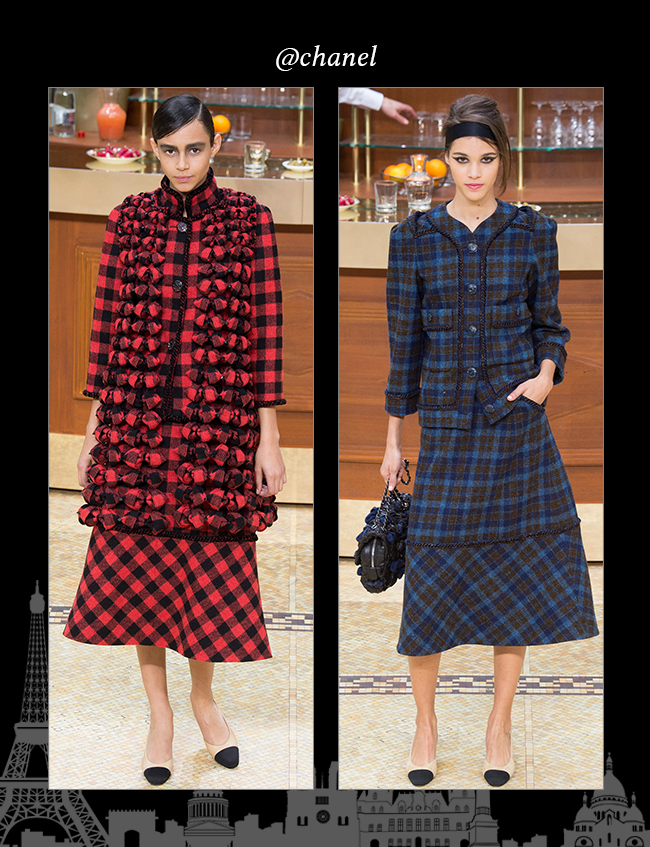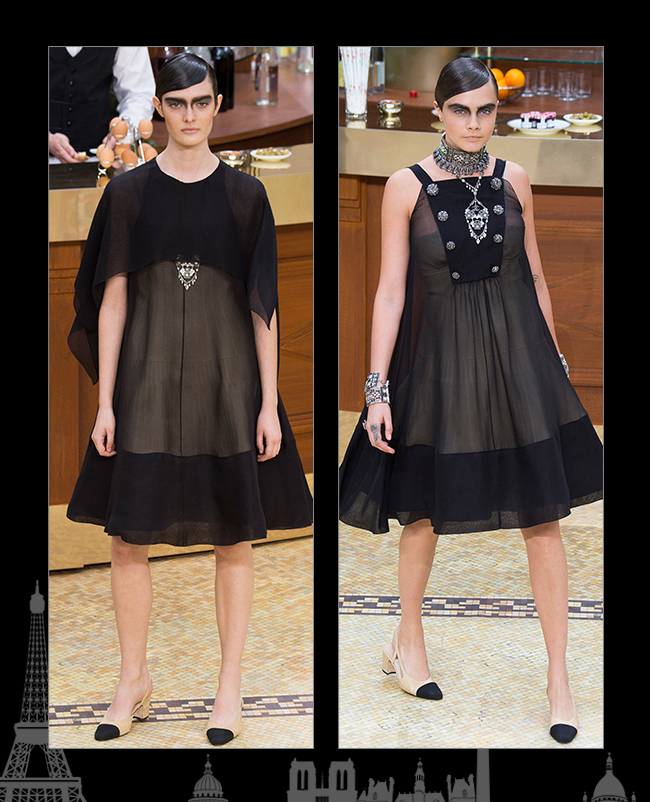 For your 30's, pants are a wonderful new statement for beautiful evening wear. Go very feminine.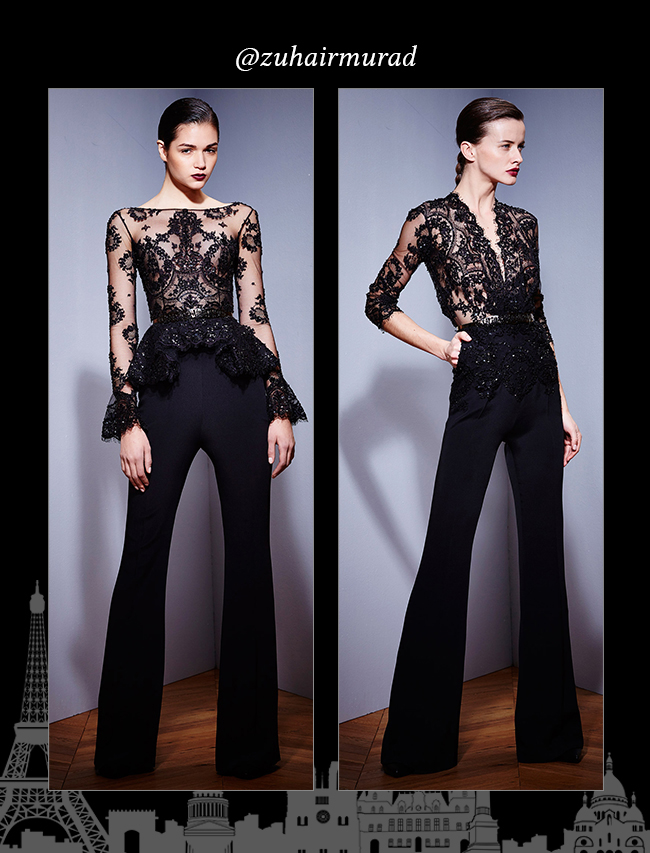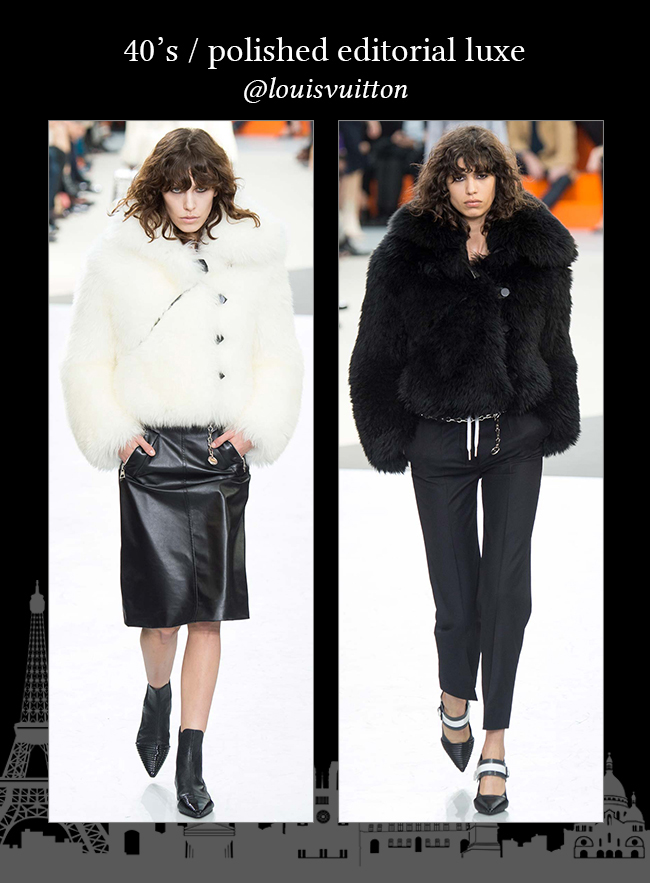 Once you hit your 40's and 50's and beyond, this is the time you indulge. Yes, you read that right. It's about those investment pieces and luxe fabrics and the items that live with you for years to come. You literally get married to them. Once again, I loved what walked the Louis Vuitton runway. Beautiful outwear, to die for leopard (or LV print) sequin dresses and black and white with long sleeves and then the metallic LV trunks with initials. Or do a sequined skirt with a sweater . It doesn't get more luxe than that.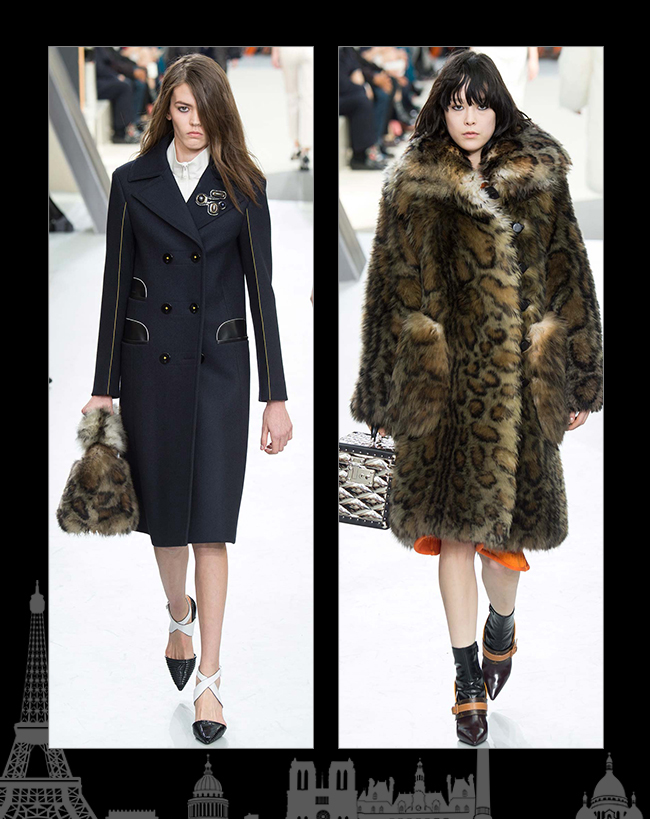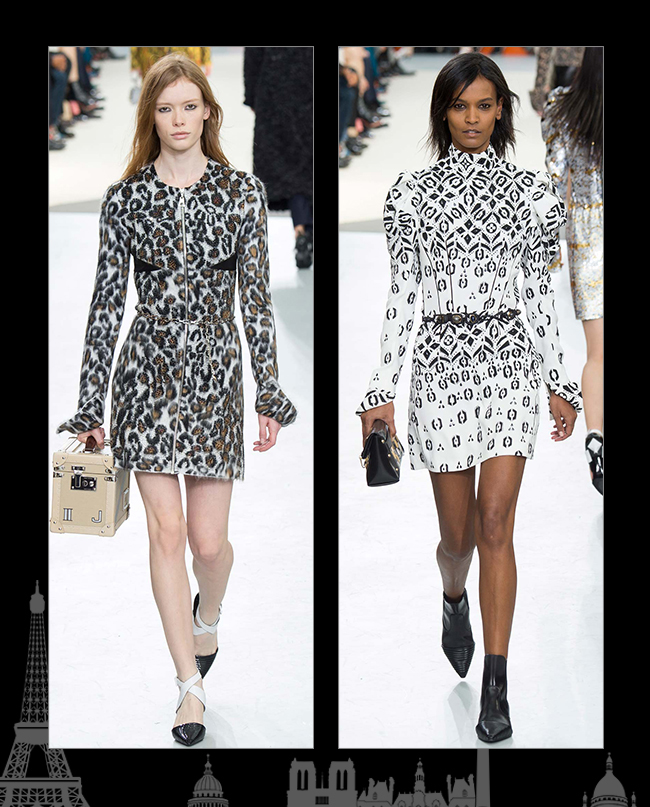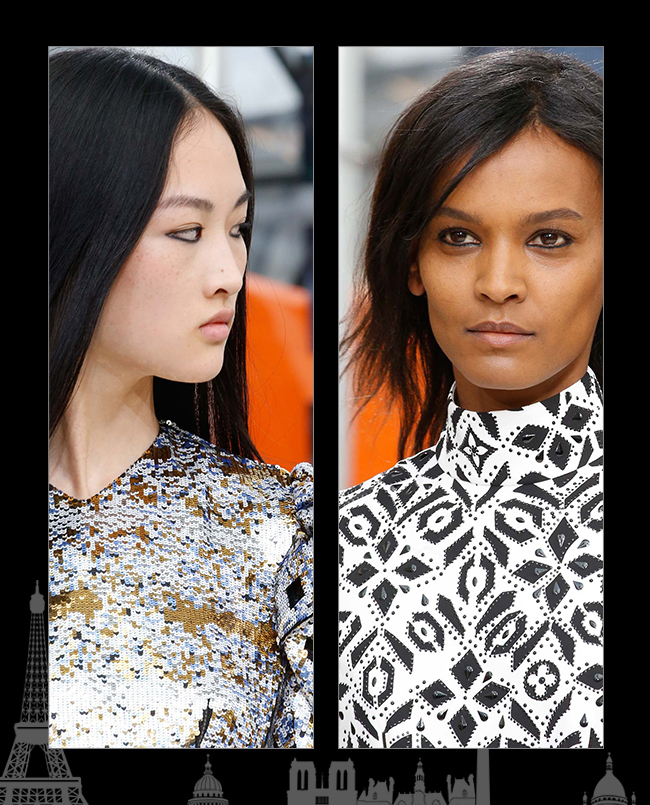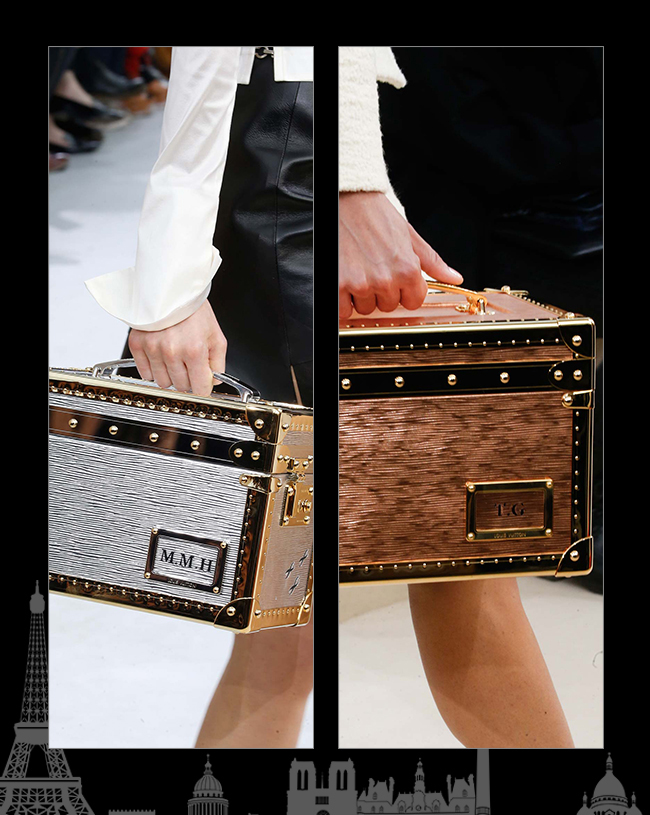 I've fallen in love with these mini trunks in aluminum and copper (and plenty of other ones walked including one in an ultralight carbon) from the Louis Vuitton runway. They are my new obsession. Obsession. Inside they were all equipped with storage space for iPads, chargers, and other modern-day necessities but the luxury factor was in every detail. My initials are NJ!! Could they send one my way?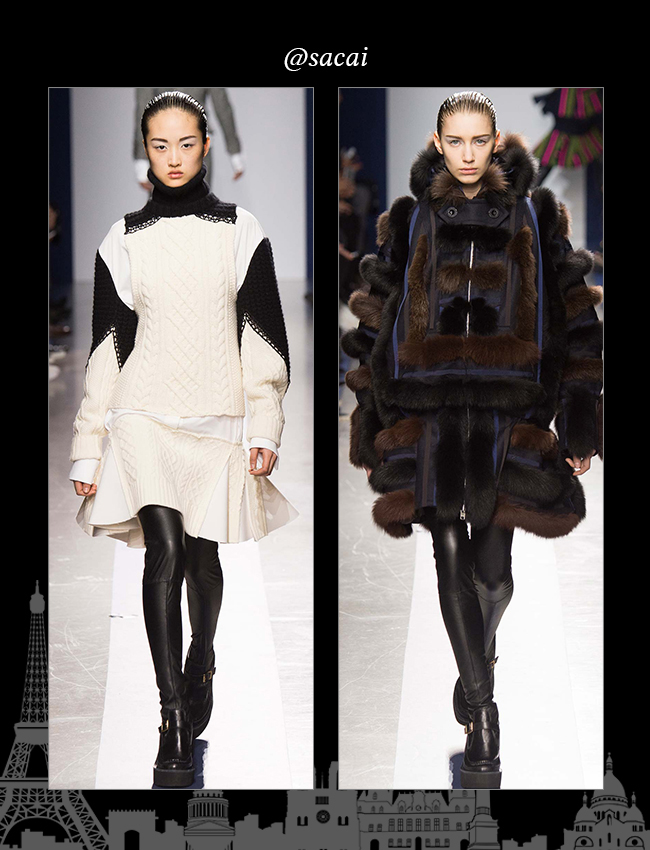 I feel the same way about Sacai. Her statement pieces from sweaters and skirts to outwear are edgy, luxe and sexy.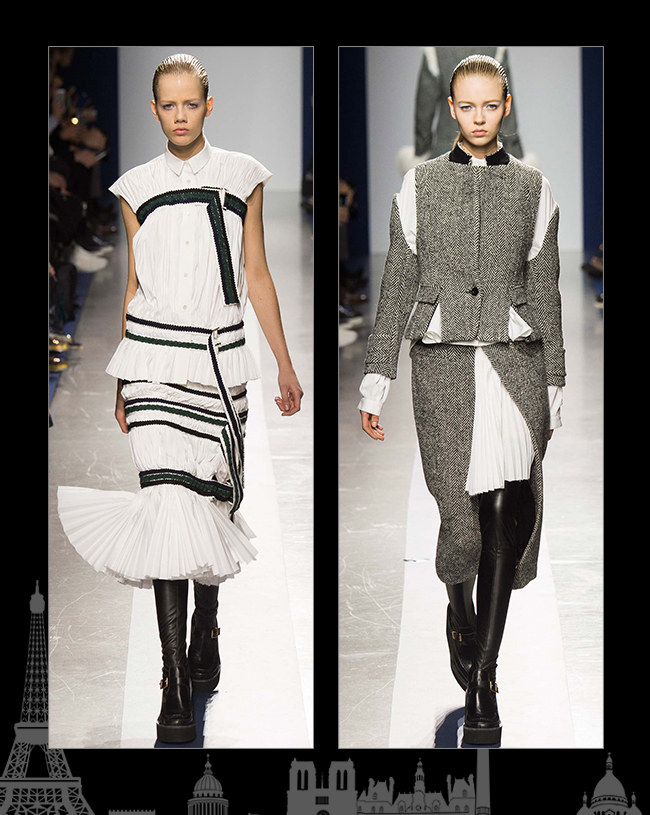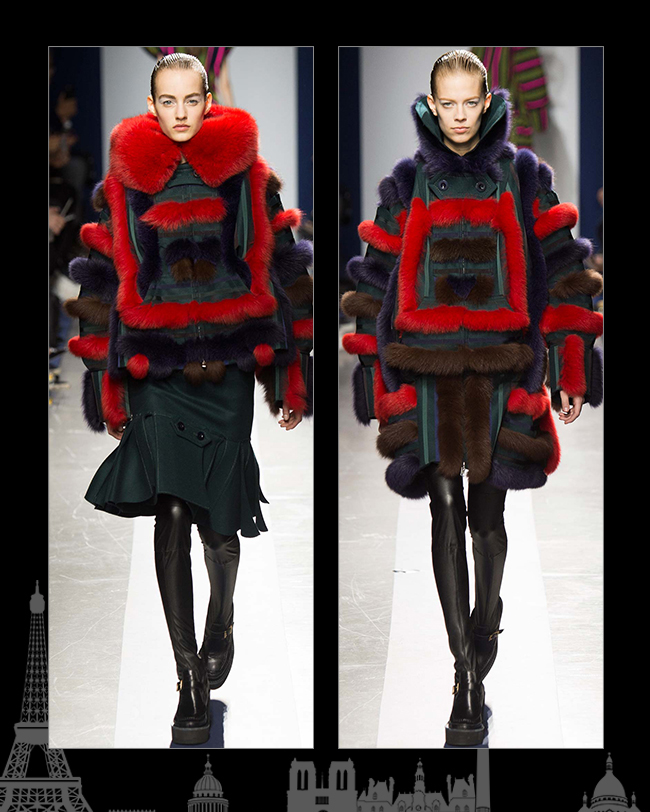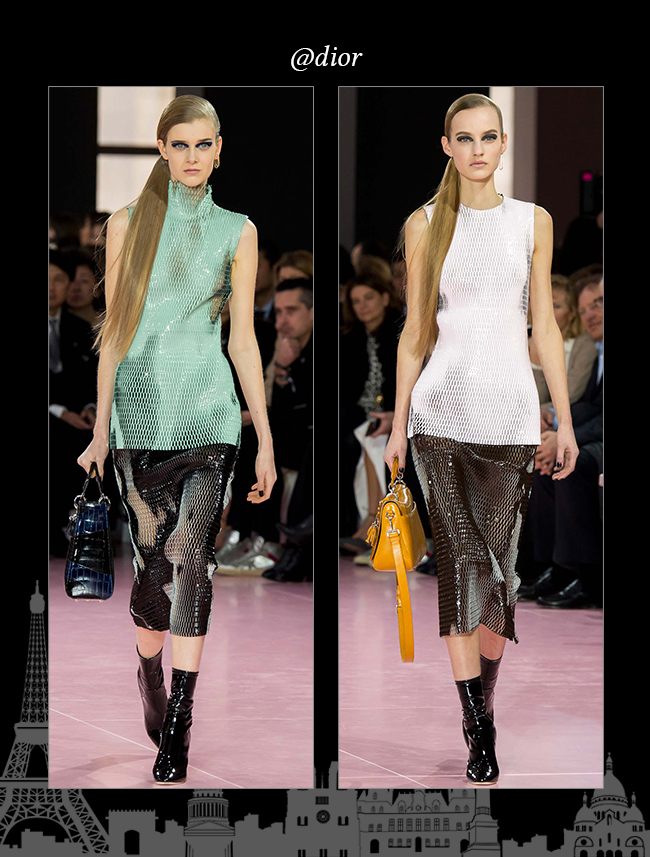 Dior is another go to. It's such a modern silhouette and you can do basic colors and then add killer handbags in amazing colors and skins to amp up your style.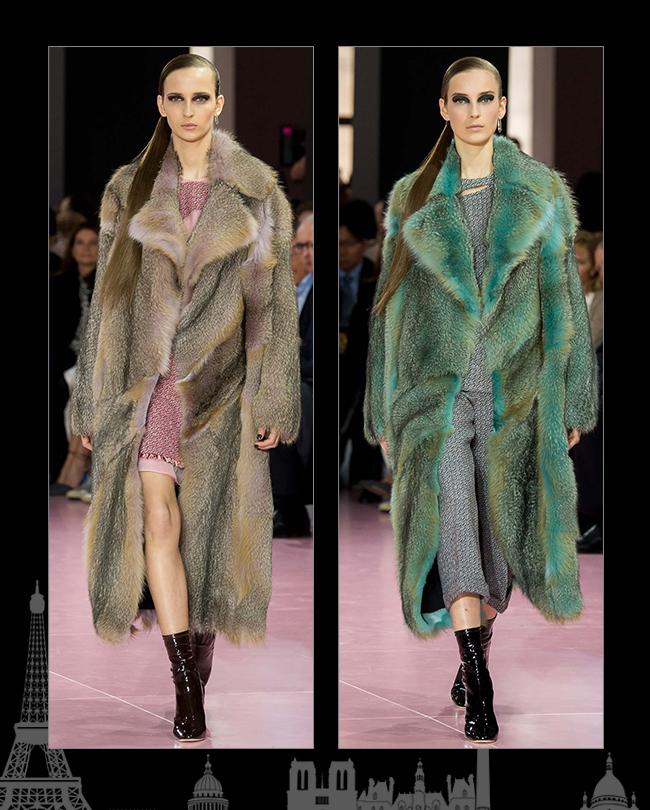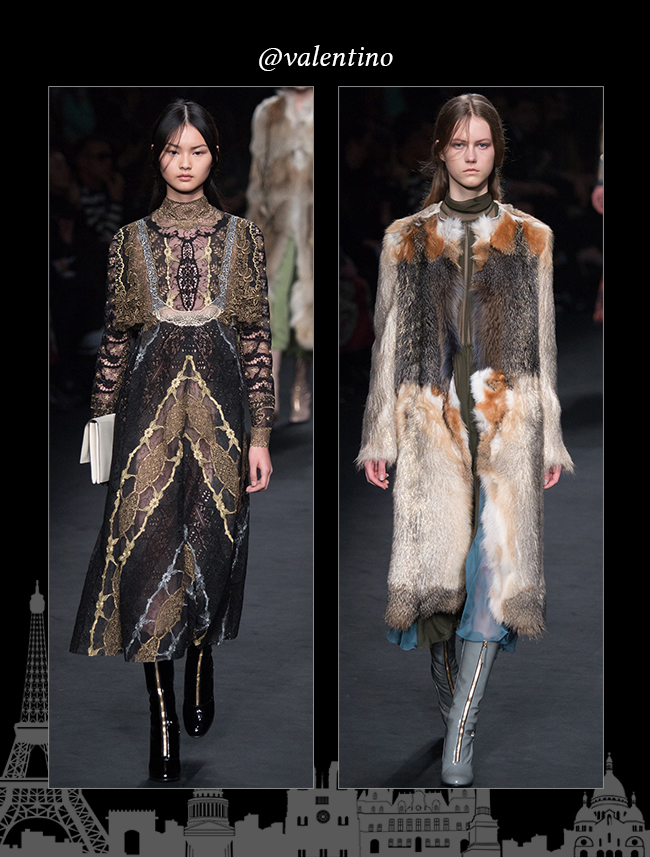 A Kris Jenner favorite, Valentino has some of the most beautiful fabrications in the world. There's a reason she goes with Valentino. It always looks good on and off the Red Carpet and works with lots of body types. This collection was one of the best ever.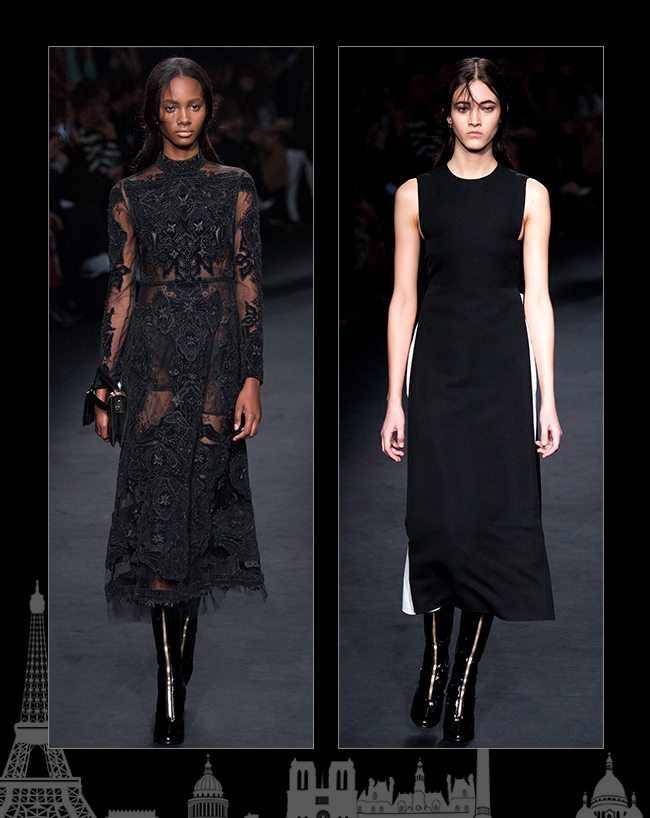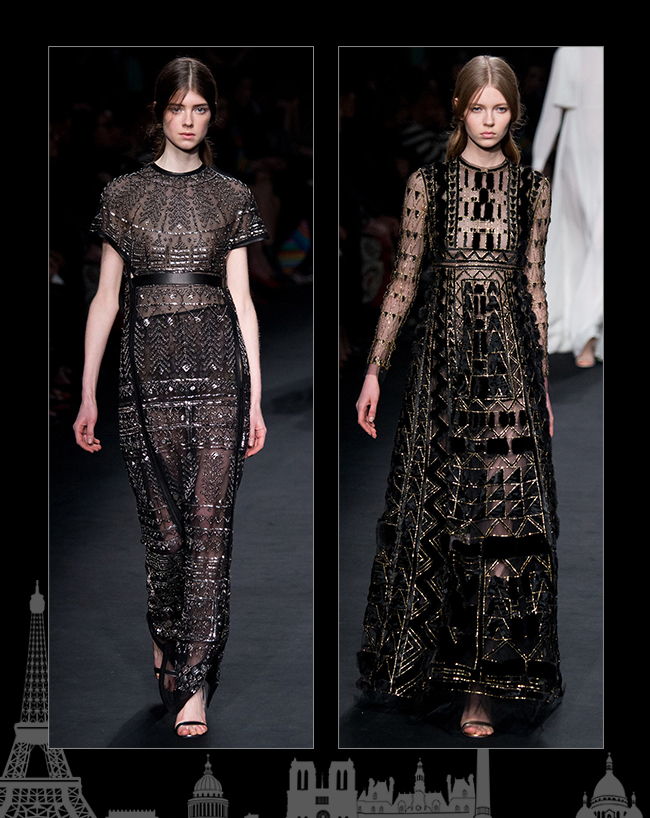 Black and white Chanel pieces for evening are worth every penny.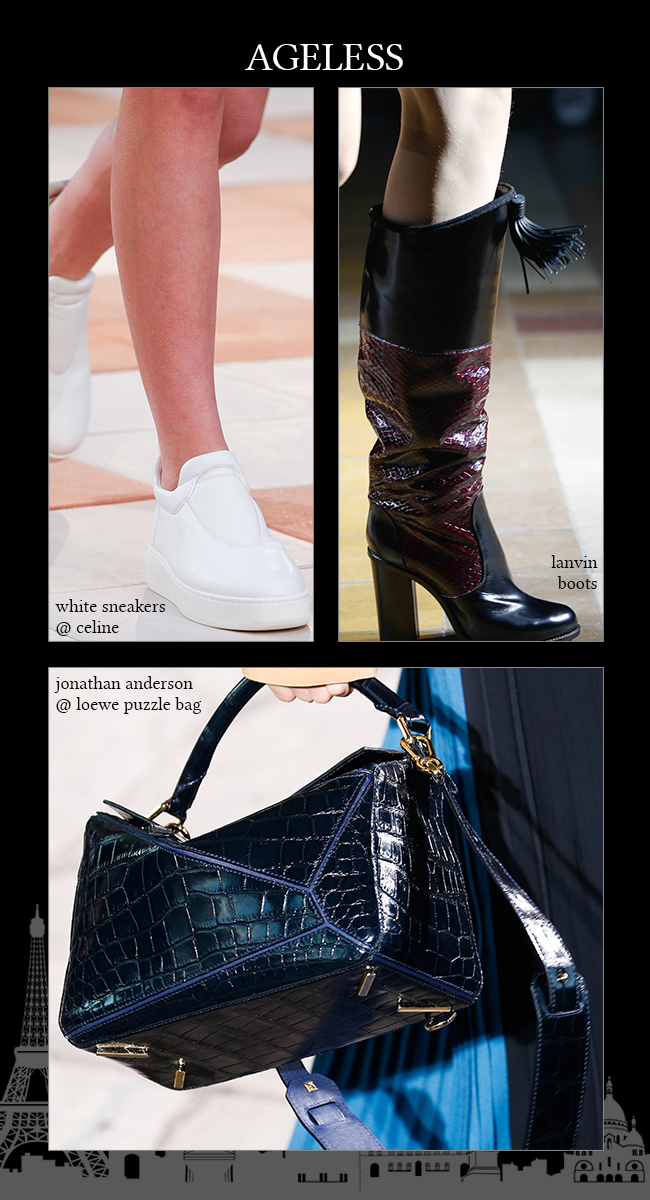 Finally, a few things that never go out of style and are worth the investment. White sneaks are back in a big way. Pay attention to your boots. That's one of the key pieces for next Fall. It pulls your whole look together , the Loewe Puzzle bag (as we've said before is the new "it' bag) and Hansel and Derek Zoolander upstaged Kim and Kanye.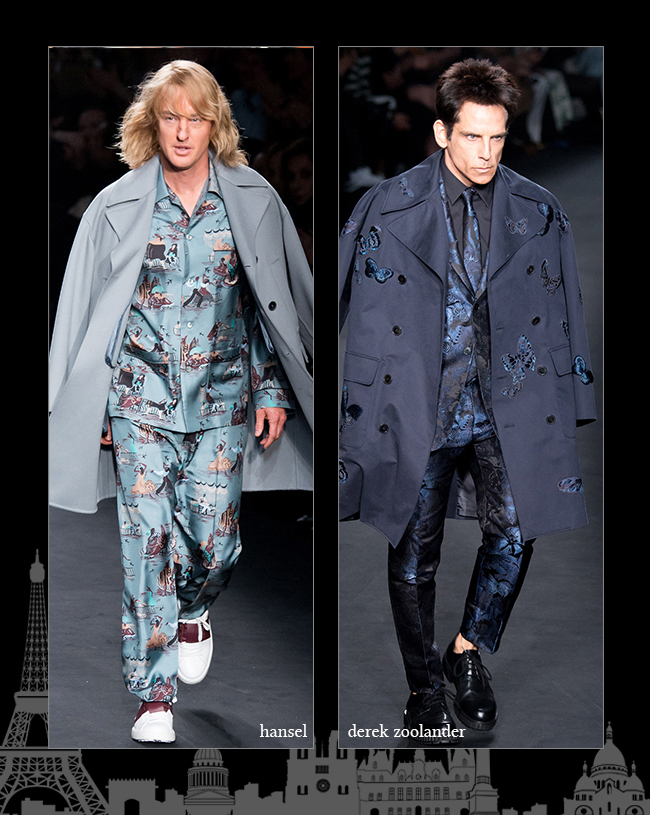 The bottom line is it's all about wearability (and the millennials have thankfully led this charge) while making a style statement. The caveat is everything is visually targeted to millennials but the purse strings still reside with the Boomers. That's the trickiest style dilemma of all.
With Love From The Digital Runway,
NJ Goldston The Brunette & David Soriano, Men's Contributor