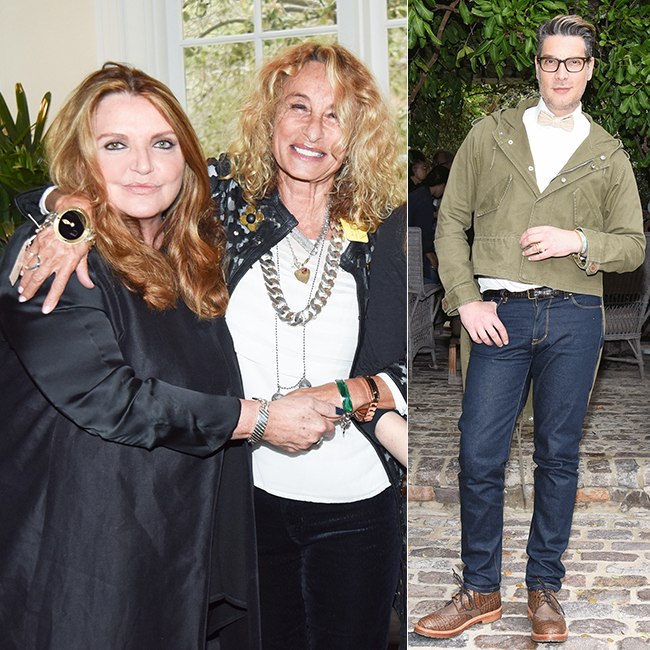 When my buddy Decades owner Cameron Silver, Irena Medavoy, and fashion mogul Florence Azria invite you to something special, you're crazy if you don't show up. Everyone from Angelica Huston, Rosanna Arquette, jewelry designer Irene Neuwirth, my girlfriend Jennifer Hale of C Magazine, Jennifer Flavin Stallone (Sylvester Stallone's wife), Wanda McDaniel (who dresses all the A-List celebs on the Red Carpet for Giorgio Armani and Armani Privé) and me, of course, showed up to get our fix of Ann Dexter-Jones Rock 'N Roll chic jewelry at the Bel-Air home of Florence Azria.
Security was tight and some guests, including Jamie Tisch, flew in from New York just for the trunk show. Not to be outdone, the afternoon English tea service even included patisserie flown in the night before (a special thank goes to Serge Azria) from Laduree in Paris — because if you can't be at the shows at least you can bring a bit of Paris to LA. The ladies didn't hold back along with scooping up the fabulous jewelry.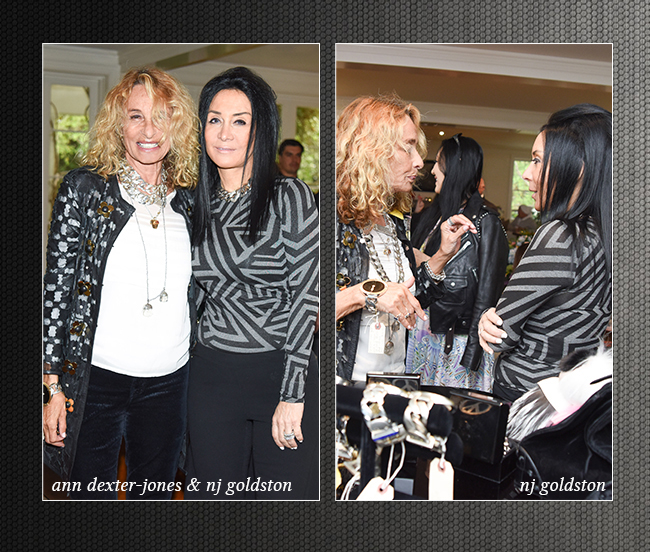 Now if for some reason you don't know Ann, you should. The British-born designer is not only formerly married to Mick Jones of Foreigner fame (and been on more tours than she can count) but the mum to Mark, Samantha and Charlotte Ronson and Annabelle and Alexander Dexter-Jones. We're talking serious rocker chick roots.
Of course, no one showcases her own designs better than Ann herself. Taking inspiration from her childhood travels and her life as a rock star's wife, every design is handmade by artisans in New York. We talked about how it all came about (and someone please remind me to stand up straight!). Ann told me, when she first came to the states she noticed how sentimental everyone was about their i.d. bracelets and was coveting one of her own. This lit the spark and before long she started adding diamonds. That's kinda the rock in the roll. Alright, I just made that part up.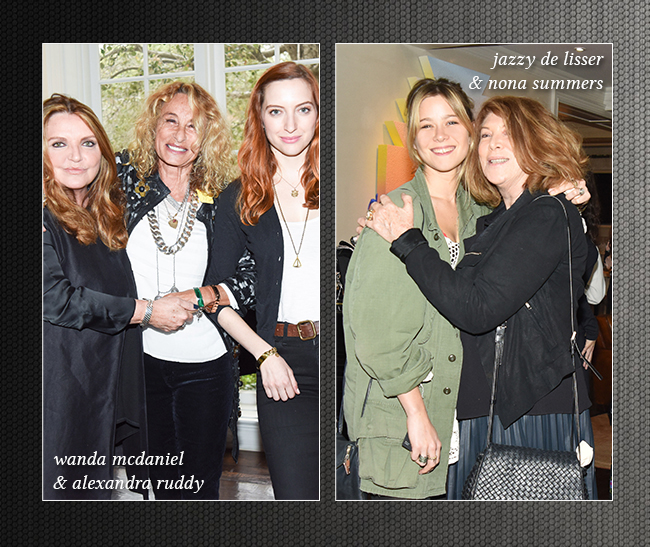 But, Ann loves to layer as much as the next girl and we totally connected once again on that level. Then she was on to mingling with all her guests and if you look closely, bracelets and necklaces were being added to everyone's personal collections. Alexandra Ruddy even told us, hers might just "stay on permanently."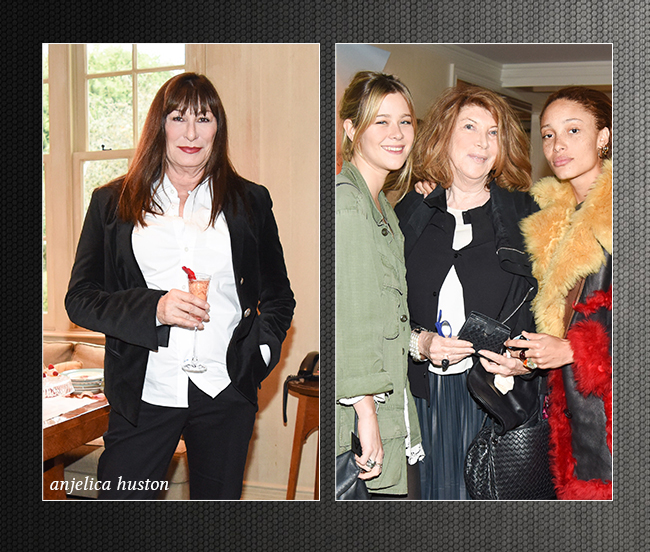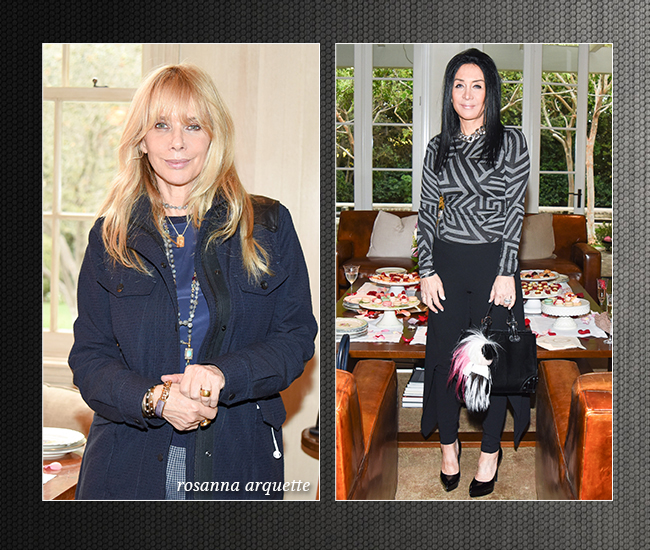 Of course, I brought "Karlito" with me. I knew he would appreciate the crowd.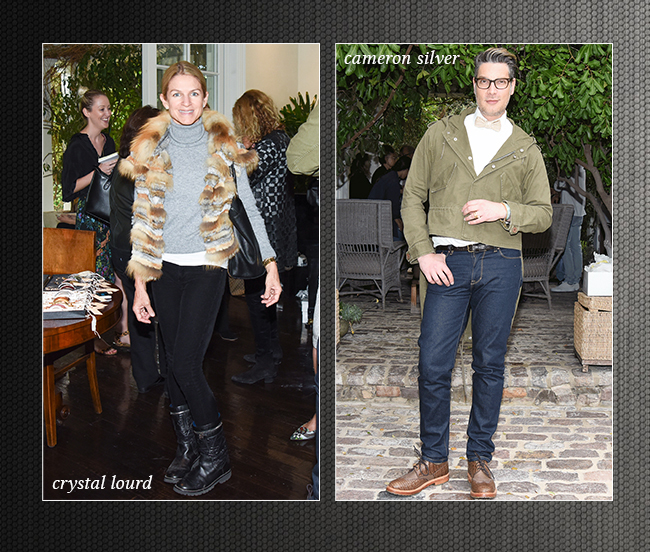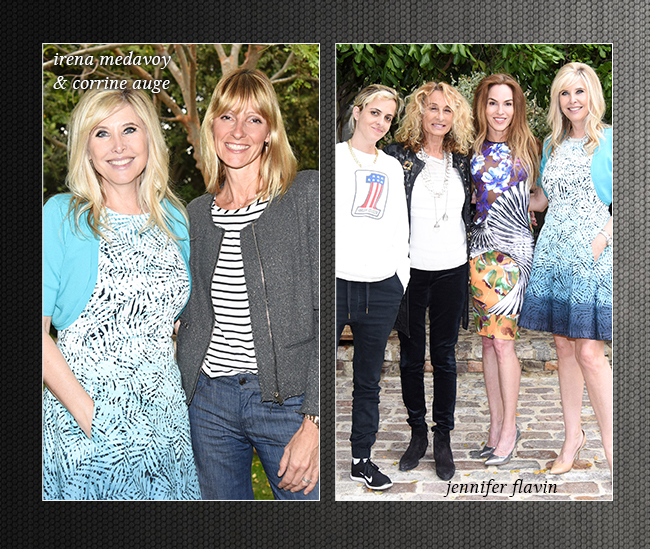 Samantha Ronson was there to support her mum.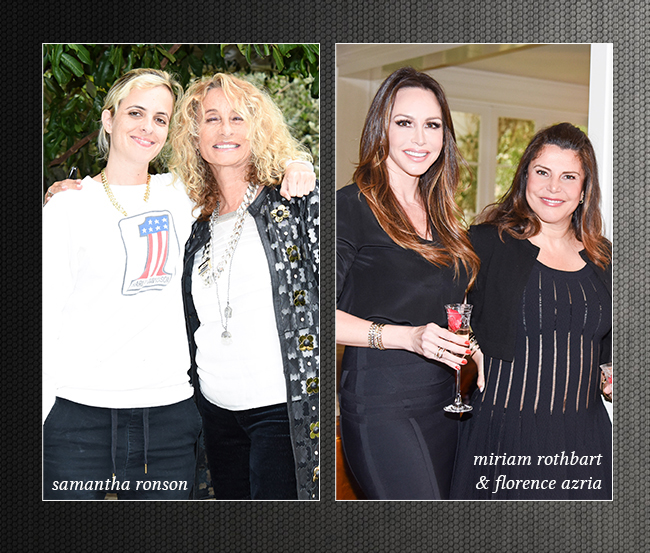 Laduree. Laduree. Laduree.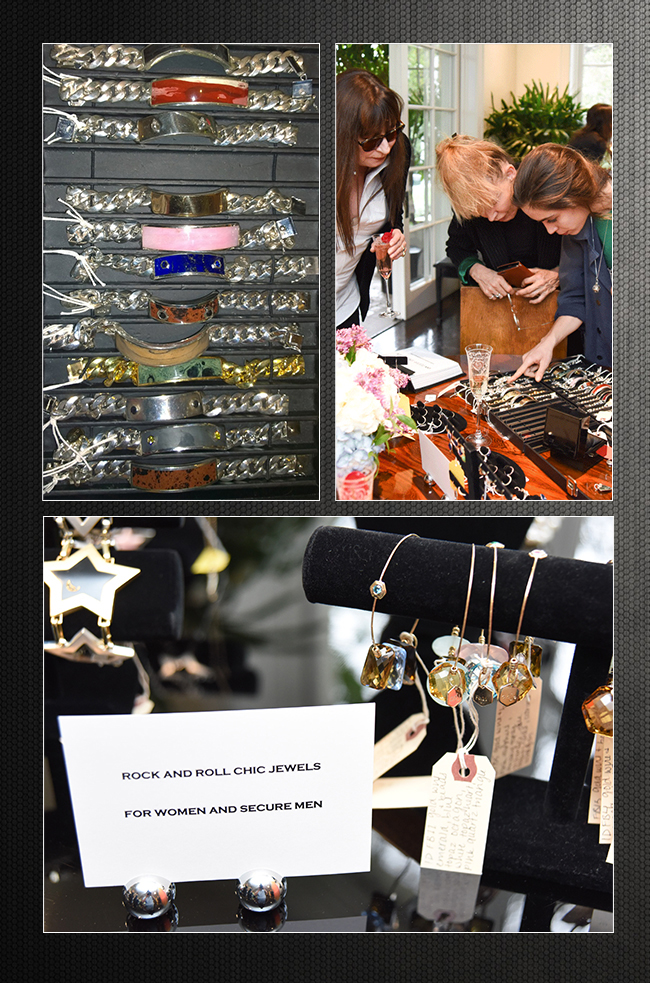 Ann brought everything from her sense of humor, signature ID bracelets and necklaces with inlays of various stones (one was even marked as "Graveyard" ) healing bracelets, and her beloved "Midnight Hour" bracelet collection designed to appear similar to a watch.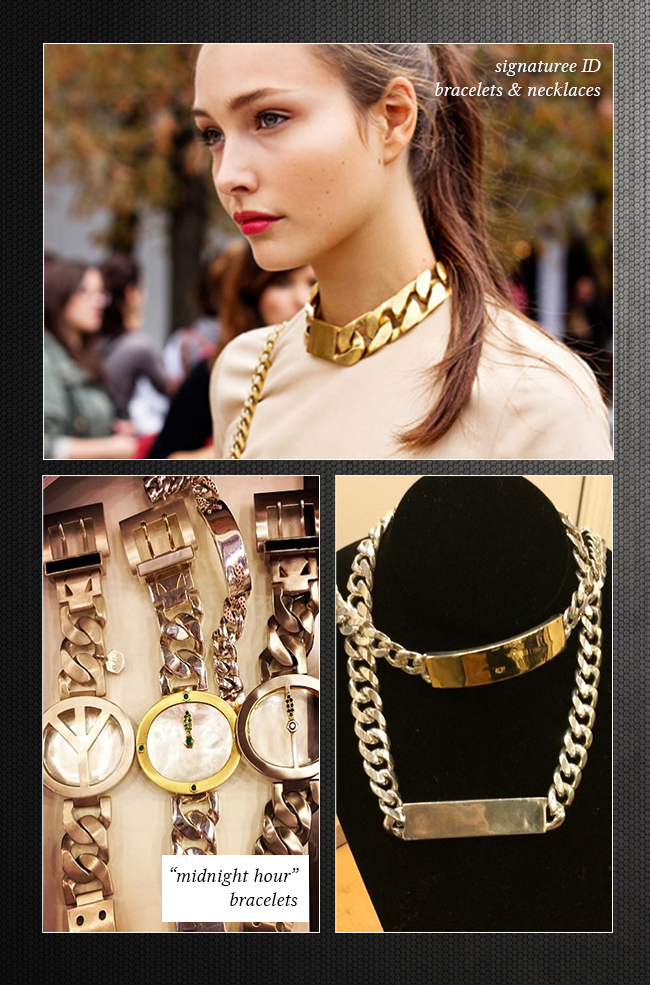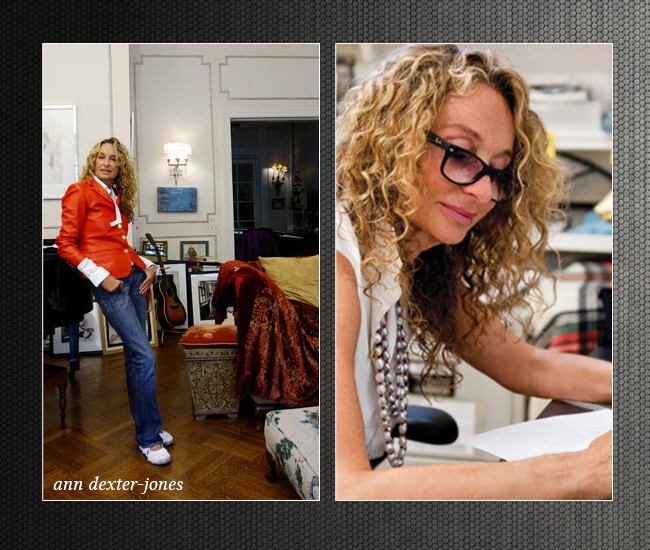 There were also many stunning pieces from her well-know sun, moon, and stars grouping. Decisions. Decisions. Decisions. It was all a lot easier because 30% of the proceeds went to benefit Oceana. If you'd love a little of bit of Rock 'N Roll Chic which is so perfect with the Bohemian runway look happening right now, head on over to Net-A-Porter.com or Barneys.com to get your fix.
With Love From Bel Air,
NJ Goldston, The Brunette
photo credits:Owen Kolasinski/BFAnyc.com and NJ Goldston/TheBlondeandTheBrunette.com