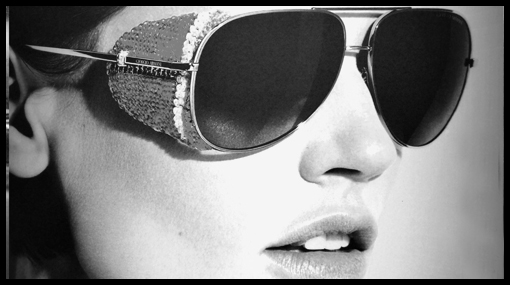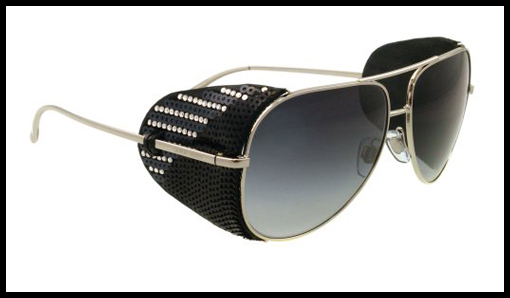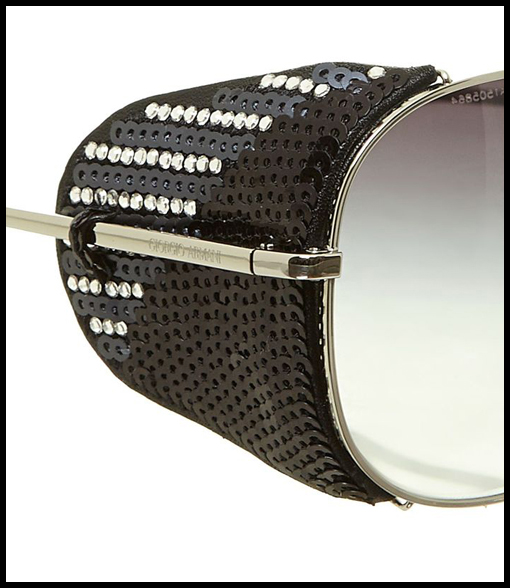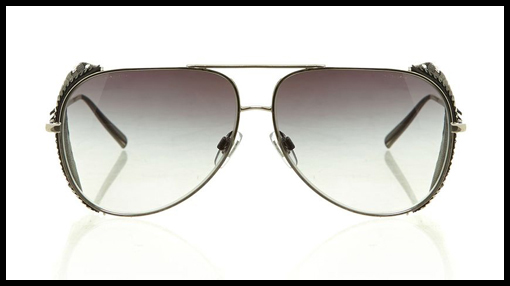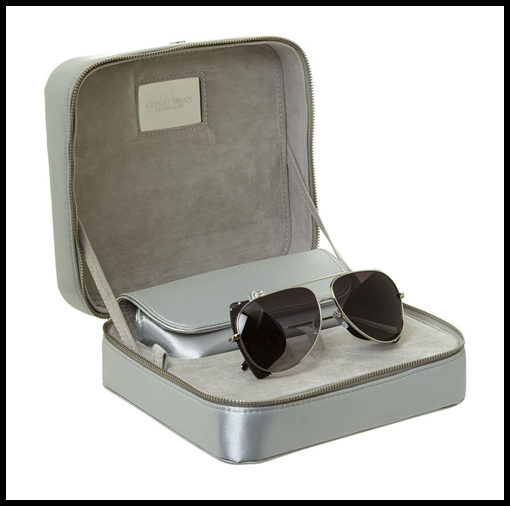 These bad girls are the the ultimate sunglasses for LA-LA Land girls and they were just gifted to me by Fabulous365.com blogger Laura Dunn. They're cool aviators from Giorgio Armani with a twist. Strategically placed sequins! I'm addicted to bling so these puppies feed my habit.
The best part, o.k. not the best, the sequins are the best; if you dislike the sun creeping through the sides of your lens in sunny LA, on the beaches of Cabo (think Jennifer Aniston hiding out from paparazzi at her beachside Villa over the Xmas break) or on the charmed ski slopes of Aspen, then you'll love these beauties. Packed in a stunning silver case, they feature a side wing decorated with sparkly sequins.
Of course, they're black and white with silver frames. Embellishment for day is going to be a big trend in 2104. What else would The Brunette be wearing but my very own pair of these Giorgio Armani Sequined Side Wing Aviators while I tool around in my convertible. For blondes, they also come in white and a stunning silver/grey with turquoise blue sequins. $484.
With Love From LA and A Big Thank You To The Fabulous Laura Dunn,
NJ Goldston, The Brunette