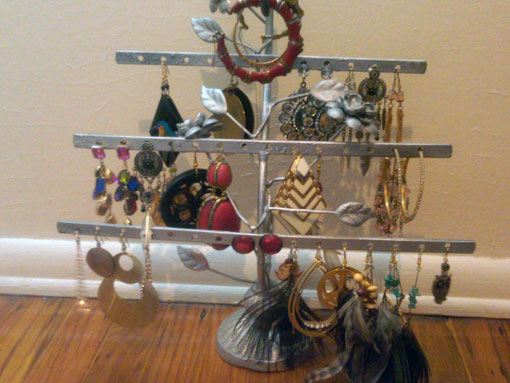 Jewelry: the love of my life. That being said, having a large collection of jewelry comes with the challenging process of deciding where to put it all. If you've ever had to untangle a thin chain necklace, you know never to jumble all your jewels together. Last year, my sister gifted me with a beautiful "jewelry tree" to hang all of my earrings, and it has become such a handy, important accessory in my bedroom, that I thought it was time I shared this great accessory with all of you!
Here are some of our favorites!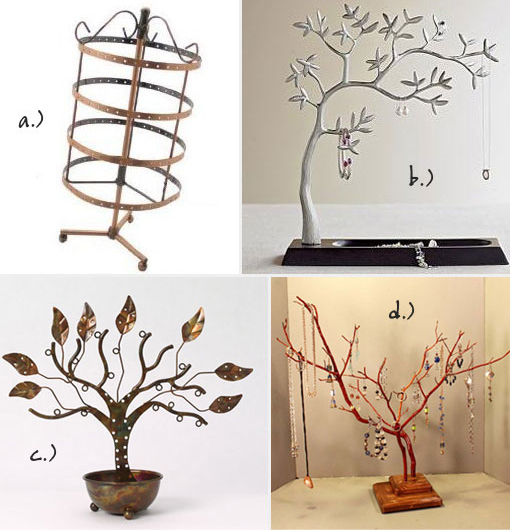 If you would like an alternative or something to use in conjunction with your jewelry tree, here are some of our other favorites:
Jewelry cabinets are great for the person who likes everything stored away. Plus, it's a more secure option. We like this one from Lori G for QVC ($159).
You can even try vintage/antique bowls and dishes. They create a lovely eclectic feel and can be found very inexpensively at flea markets and garage sales…or free if you search mom or grandma's kitchens.
Retail displays also work nicely at home. Try fun bust and hand silhouettes; they are both functional and beautiful. Store Fixtures USA has a lot and was where we found the Neckline Female Bust Display ($19) and Ring Hand Display ($9.50). But they have many other great products available. A quick Internet search will reveal many more similar retailers as well.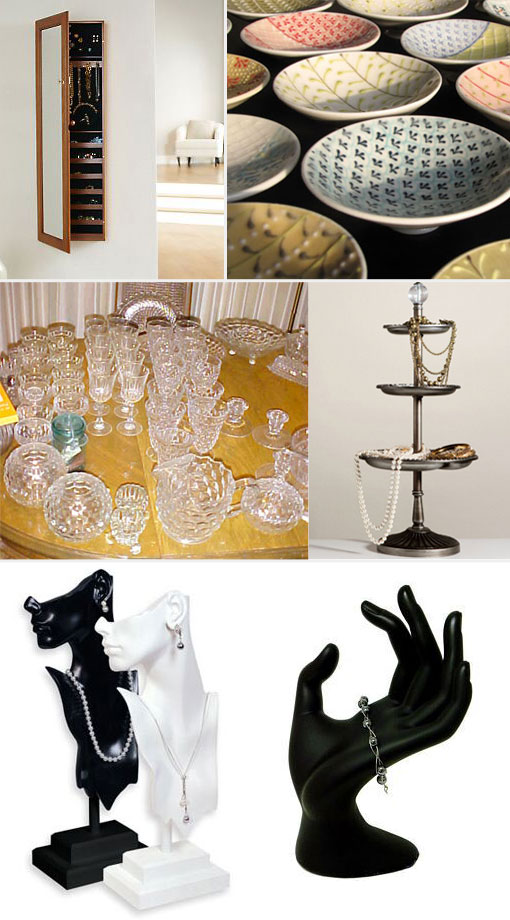 Xx. Jadan and Ashlee