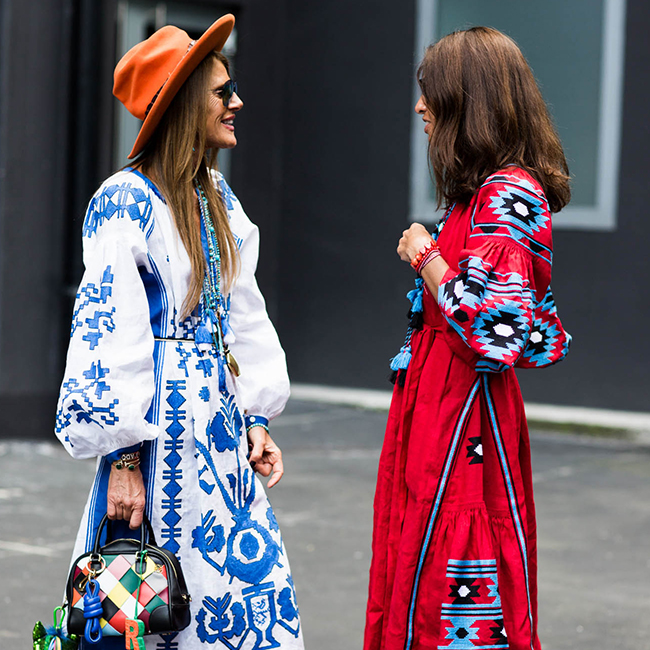 Hitting the streets hard, it's been spotted from here to the avenues of Paris and Rome. No longer just a Cinco de Mayo staple but an unexpected fashion surprise — the embroidered Mexican dress. A hot commodity these days, we've spotted it on everyone from Anna Dello Russo to top models and Instagram 'It' girls! We love the bold pops of colors and Spanish influence of these dresses, and they are the perfect go-to item to end the Summer in!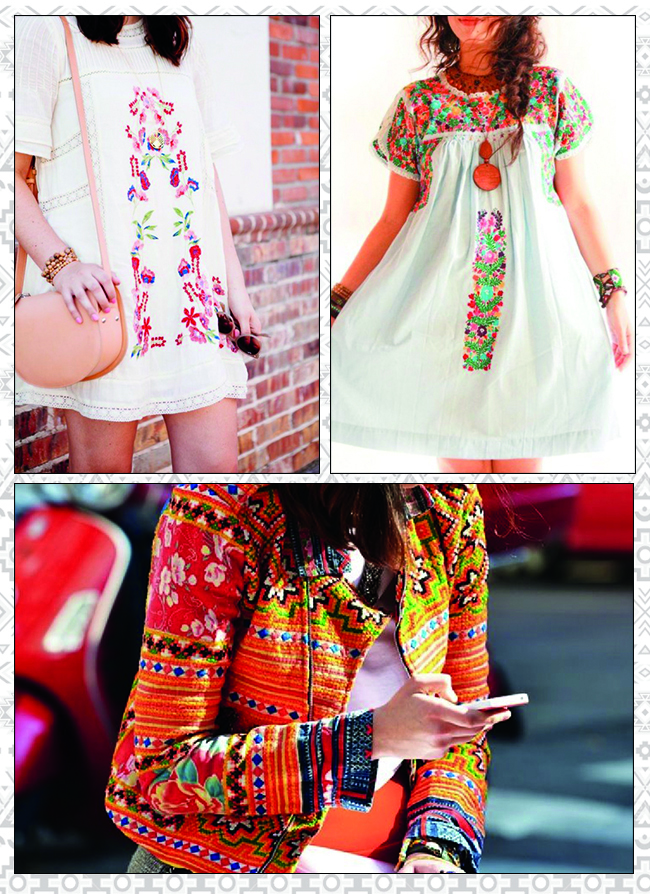 If you want to join the club, Mara Hoffman leads the whole "ethnic" resurgence of art-as-attire with her Guatemalan inspired line featuring unique colors and localized textiles. So why now? With pattern-on-pattern, brights, and mixing pattern growing stronger than ever, looks from South of the border and Mexico have stepped up to compete with European designers as big influencers of the avant garde.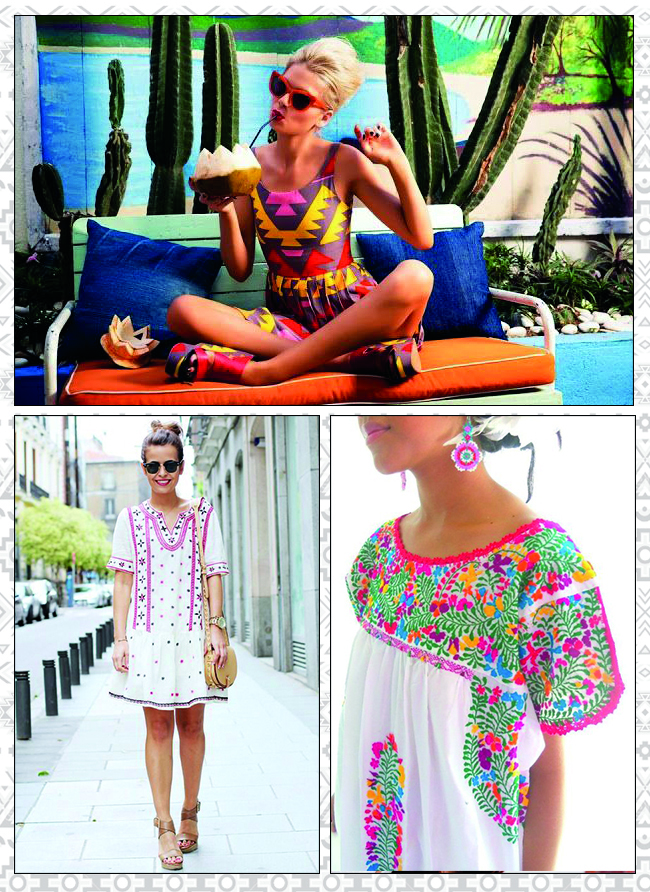 Not to be left out on this Summer of 2015 trend, design houses and designers from Hermès, Dolce & Gabbana, Roberto Cavalli, Anna Sui to Celine dew inspiration from traditional Mexican textiles to create looks that are quickly finding acceptance with mainstream consumers — even showing up commercially in places like Neiman Marcus, Nordstrom, and numerous other luxury departments stores. The look is especially appealing as temperatures continue to climb, feet swell (on city streets) and being comfortable takes on a whole new meaning.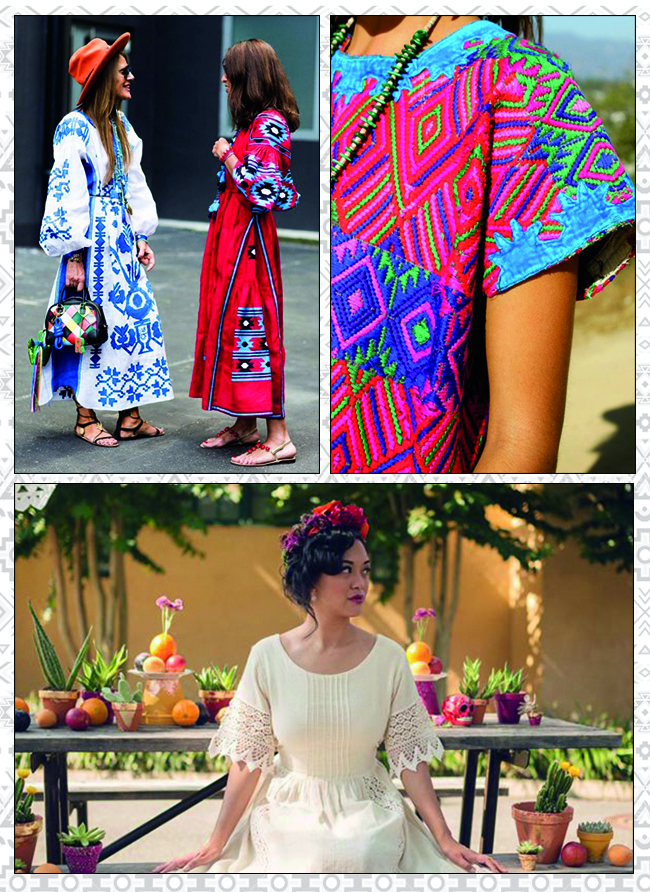 Other brands, such as Free People and ASOS have released their own Mexican inspired pieces, along with various local brands. As these brands are beginning to sell internationally, the unique Mexican style, which blends traditional designs with modern cuts appeared on catwalks around the globe. It looks like everyone wants a piece of the ancient art of Mexican embroidery these days.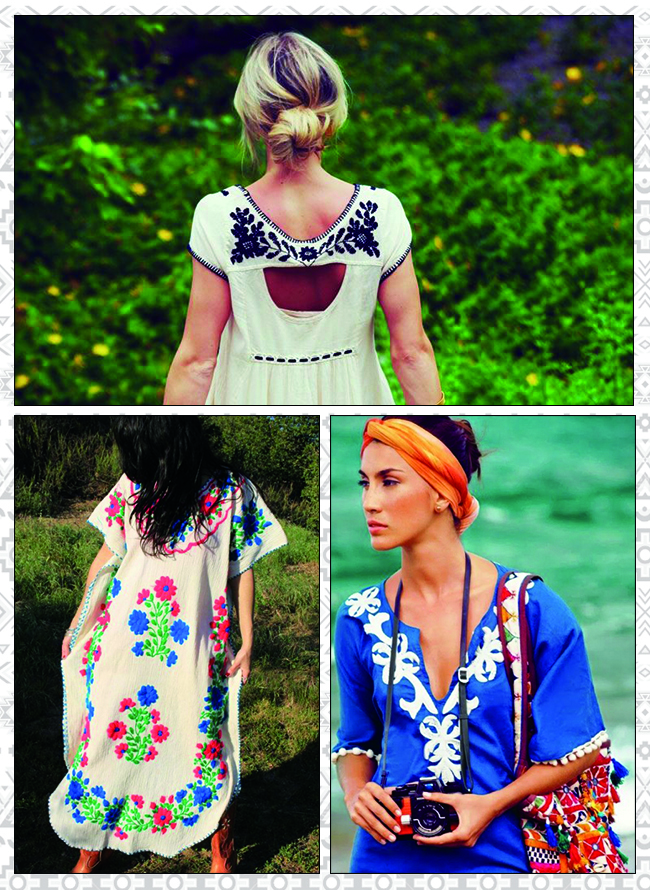 Why not? Pretty soon, people won't just be flying to Cabo, Cancun and Tulum for the clear water & tequila cocktails. They'll be going for textile fabrics, Mexican dresses & anything ethnic they can carry home. Yup, that was our very NJ, in Cabo lat week in Mexican inspired dresses almost every night at dinner. I've yet to go to Mexico, but I think I know what I'll be looking into this weekend!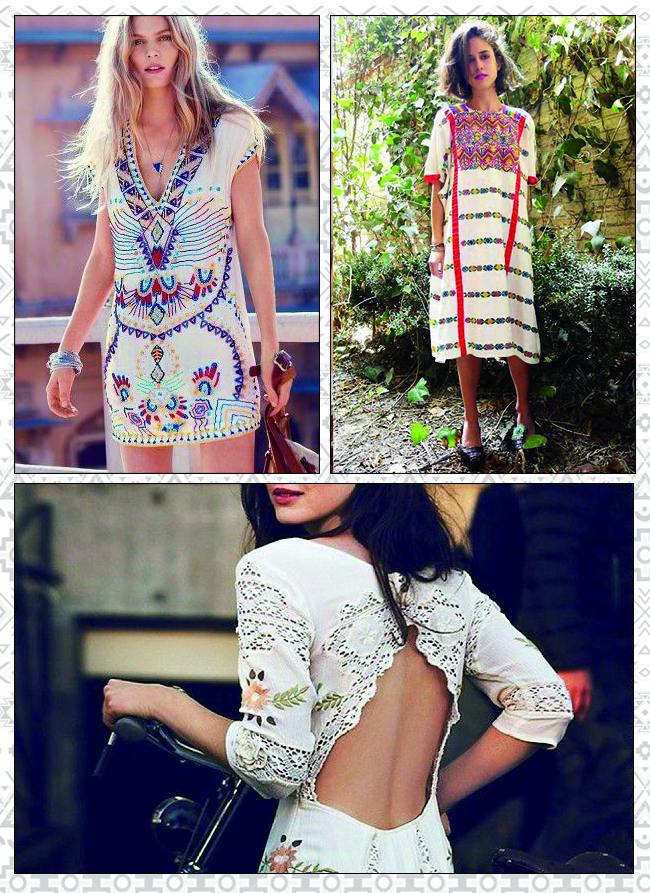 My favorite Mexican dress (below) is keeping me cool now and for the dog days of summer.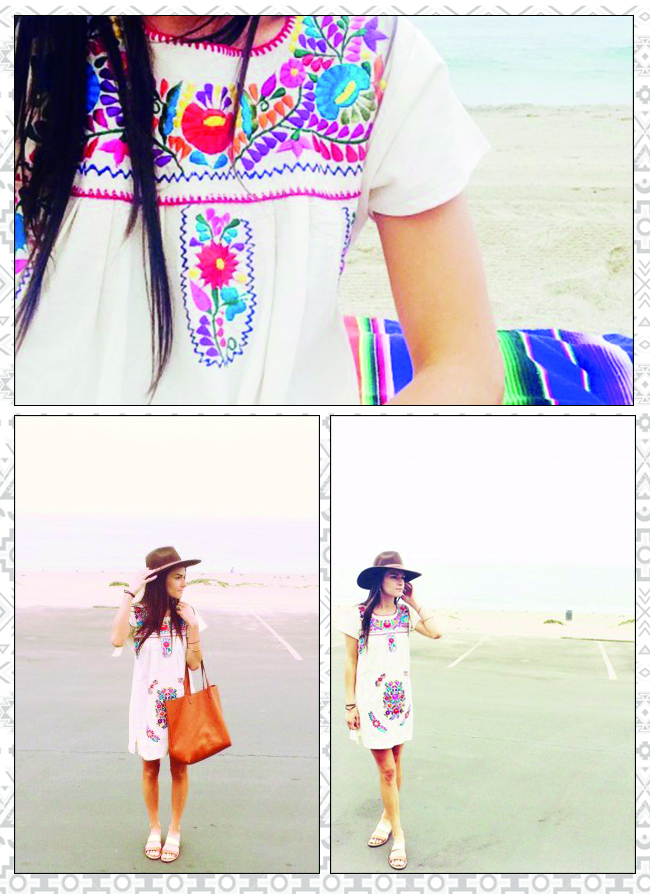 If you don't have the time to hop over to Mexico for a quick shop, you can find similar looks on Etsy, Ebay, and more . Check out a few of my favorites.

Xx. Jadan Huter