The reality that winter is really here has just set in around the office. Happily, our new favorite trend has just hit the streets of LA and NYC. The Sskirt. Long, oversized sweaters + skirts = everything we love about fall. We are calling it the SSkirt look! That's where this season's sweaters come in.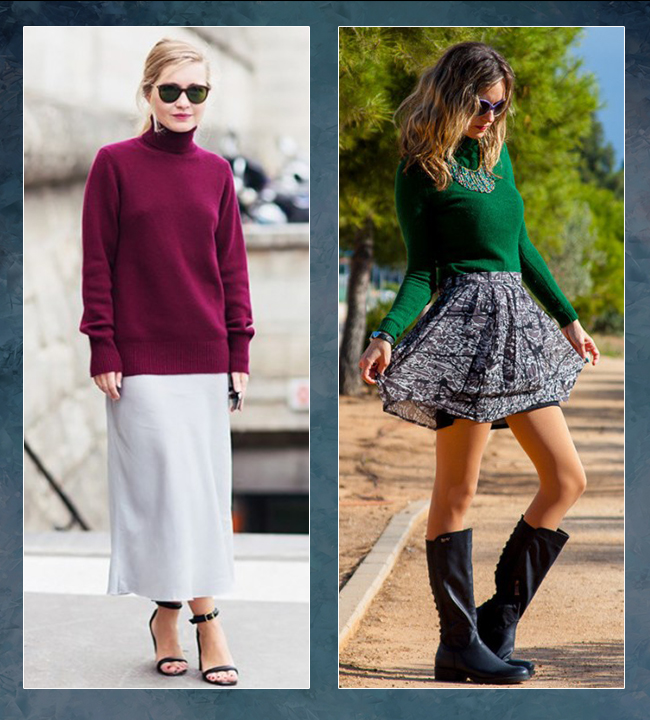 Stylish and comfy, topping an attention seeking, sculpted skirt with an over-sized sweater, grabs everyone's attention in a very classy, unassuming way! The look works best when you pair a slim skirt with an over-sized sweater or a more fitted sweater with flowing, short or a-line skirts.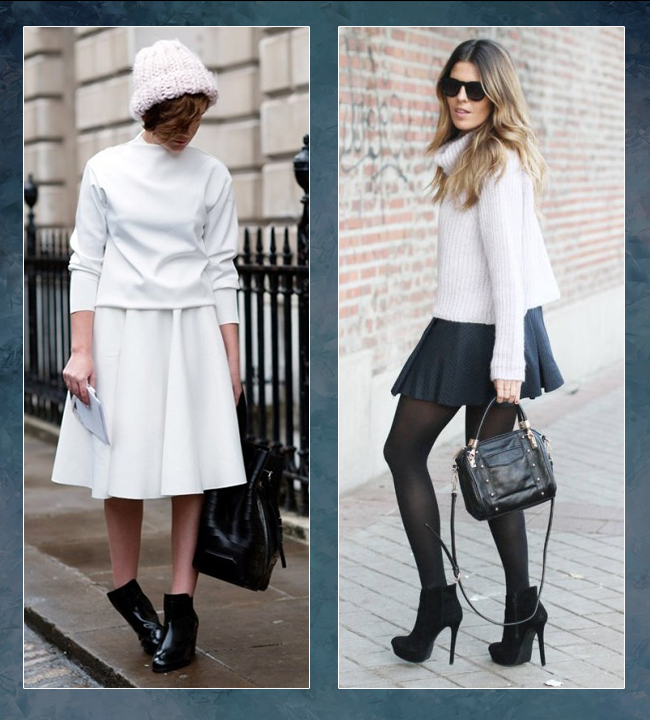 Right now, we've spotted lots of black and gray skirts mixed with statement sweaters. So much so that the New York Times Style section featured this look seen all over New York.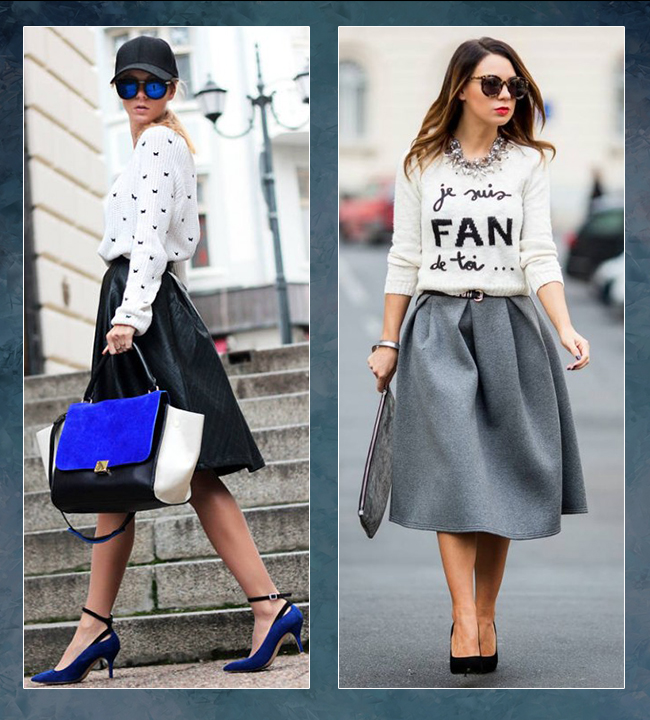 If you're stuck on how to accessorize this look and change it up, style options include pairing these two pieces with boots, heels, some cool tights, and some great accessories to look street style ready this season.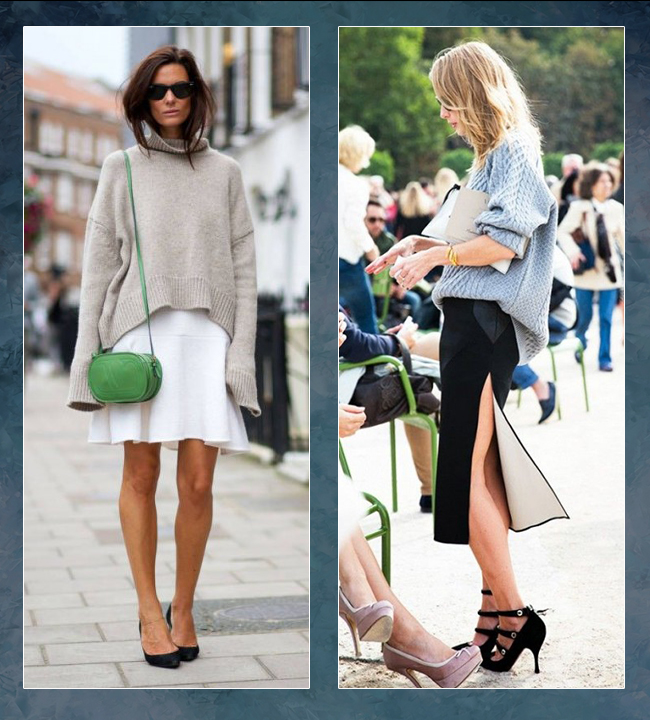 Another option is a pop of color or stappy shoes. Very sexy.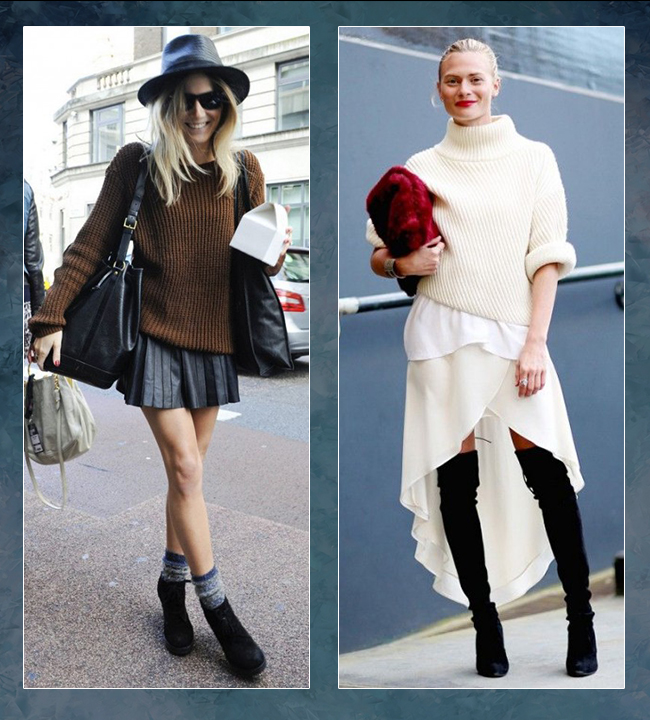 Our favorite may just be a black bootie and sock combo or a dramatic over the knee boot this time of year. It works so well with everything.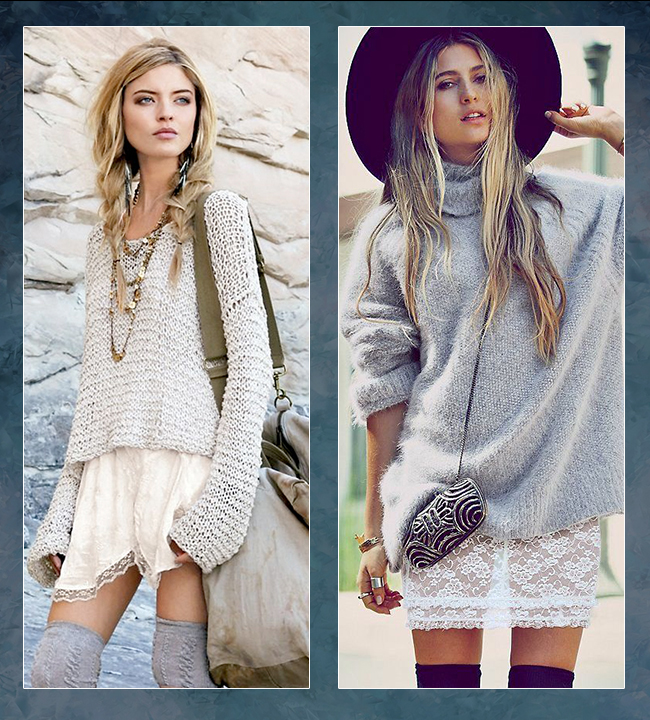 Below are a few of our favorite pieces you can mix and match yourself!

Xx. Jadan Huter