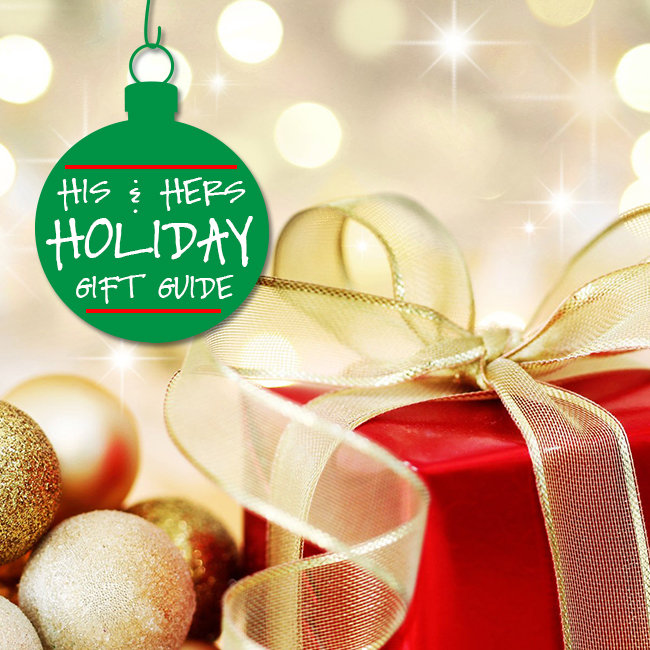 Time to kick off the holiday season! We've put together some quick ideas for the fellas, personalized girlfriend gift ideas, and some fun, romantic his and her picks. Time to get started before the holiday rush.
For Him :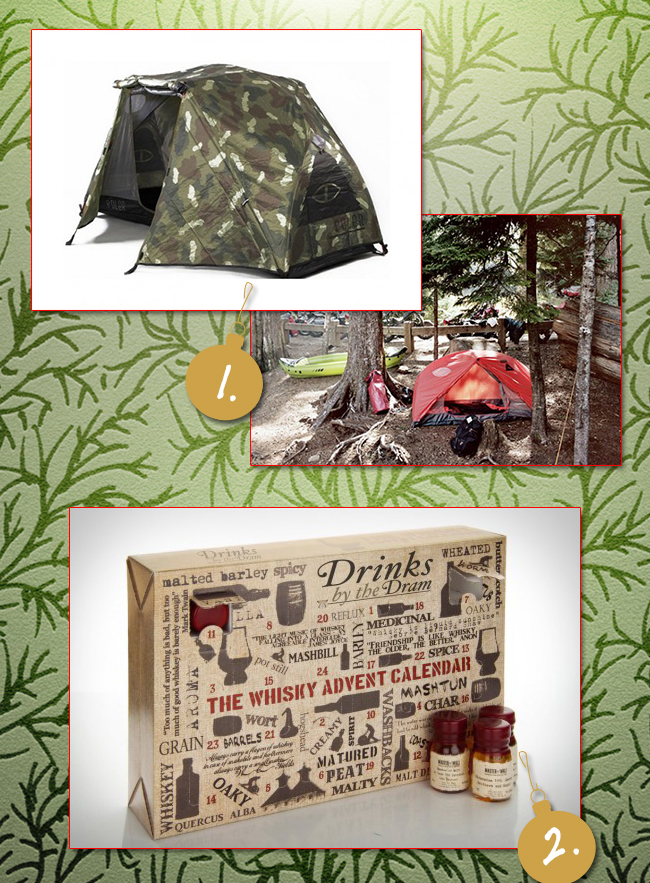 1. A Tent : What better gift, than a trip that'll last a lifetime! The new Poler tents do just that! Go above and beyond for that special rugged man in your life! Be it your brother, your father, or your lover, you can't go wrong gifting the new Poler, travel in a bag! The best part? This tent is incredibly easy to set up!
2. Whiskey Advent Calendar: What better way to celebrate the holidays than by a special sampling of booze? The Whisky Advent Calendar is just like a traditional advent calendar, except behind each of the 24 doors lies a different sample of whisky. For an added bonus, one of the doors contains a sample of 50 year old single malt Scotch (a full bottle of which would run you over $550). Happy holidays indeed!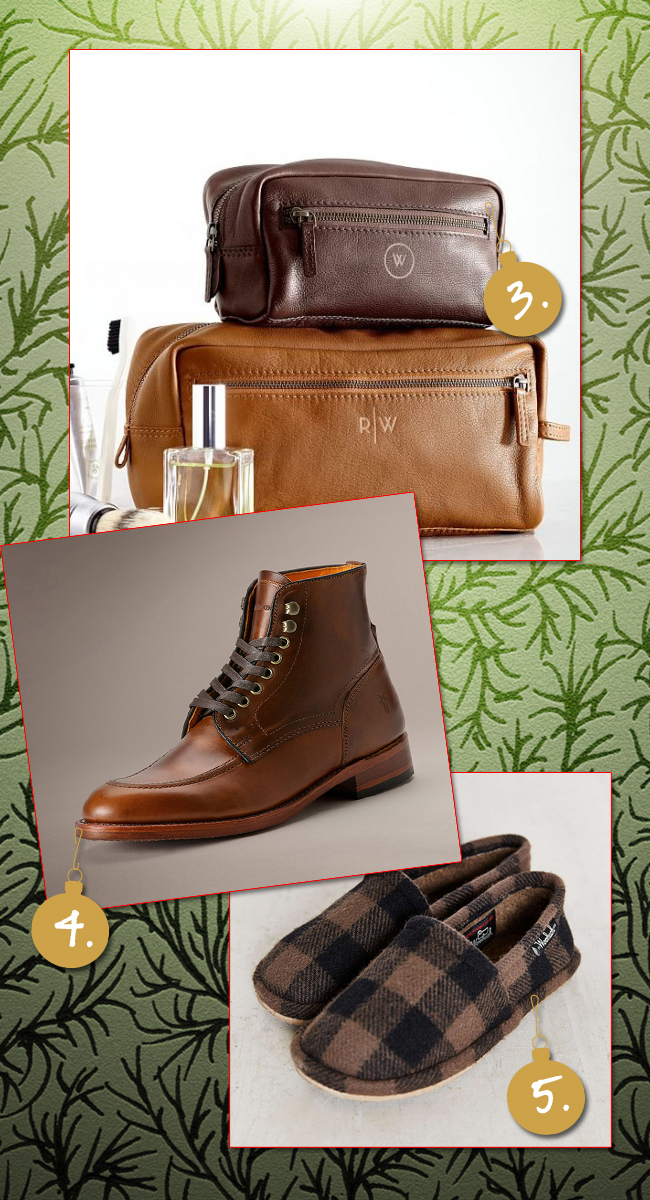 3. Monogramed Leather Travel Kit : This is the classic kit for the consummate traveler. This particular one is available in two sizes, lined in linen, and includes an outside zippered pocket, conveniently fitting all of your travel necessities.
4. Frye Walter Lace Up Boot : There is not many things a man loves more than a really good shoe. Especially if that shoe is a boot, and it will last him a lifetime of adventure. From the factory floors of the historic leather industry, Walter is the workingman's boot: top grade full grain leather, tapered shaft, multiple tiers of micro stitching throughout, fully lined, and absolutely timeless
5. Woolrich Chatham Chill Buffalo Plaid Slipper : Rugged + cozy lounge slip-on from Woolrich. American-made wool uppers with a fleece lining and cushioned footbed for extra comfort. It's a comfy alternative without a man having to loose his dignity by wearing "house slippers".
For Her: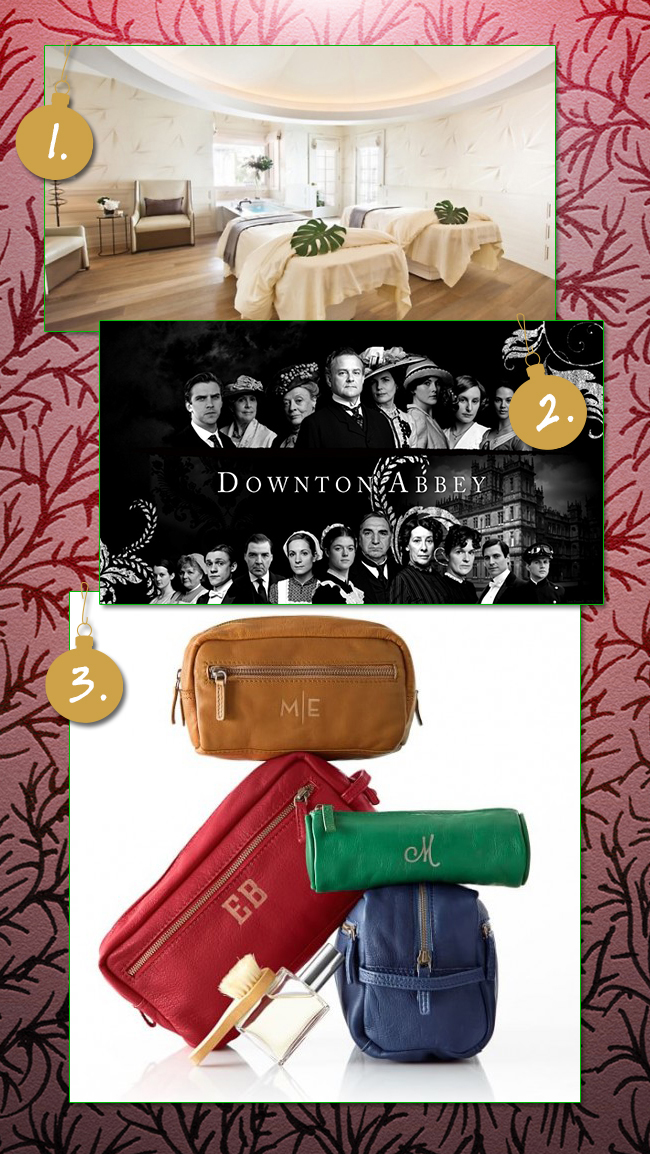 1. A Spa Day : Treat her to a dish she will remember forever! La Prairie Skin Caviar is the newest beauty treatment to revolutionize the classic "face lotion." After shocking her with her new favorite pick me up, spoil her with a spa day at Hotel Bel Air's La Prairie Spa! Hotel Bel-Air sits on 12 acres of gardens have created a peaceful environment for health and wellness for over 65 years. It doesn't get much more luxurious than that.
2. TV Series : I mean, who doesn't want to get swept into the world of entertainment during the cold and cozy months of Winter? I feel like everyone's constantly looking for a series they can dive right into. A gift you'll be able to talk about for weeks to come! Next time you catch up, you can chat about what's going on in the newest season! If you don't know where to begin, Downton Abbey is what it's all about at the moment!
3. Monogramed Leather Tote Bag : Generous in size, rustic and simple in design, this carryall has an over-the-shoulder strap and inside zipper pocket. Made of soft leather, it retains its structure, and the sturdy construction will endure through years of toting. Every lady needs a proper tote!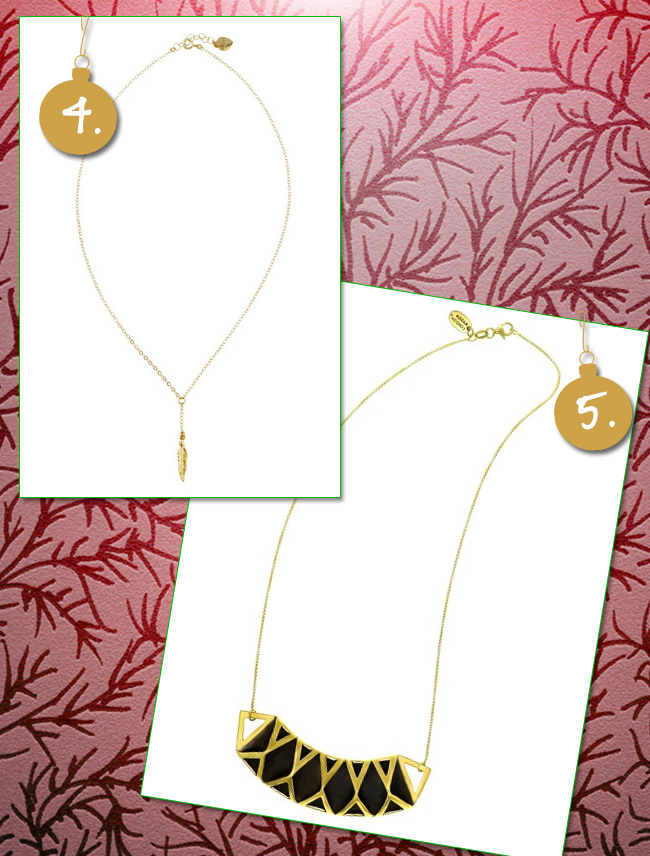 4. Karen London : Rumors Necklace. Take a walk on the wild side with this killer caged triangular cutout brass necklace on a 14″ 24K gold-plated brass box chain. Perfect for the rebellious trendsetter that loves to stand out!
5. Katie Dean Jewelry : Light as a feather necklace and/or earrings. Delicate gold plated earring chain and feather charm. I wear my set every single day! It's the perfect pairing for the delicate princess in your life!
Unisex His & Her :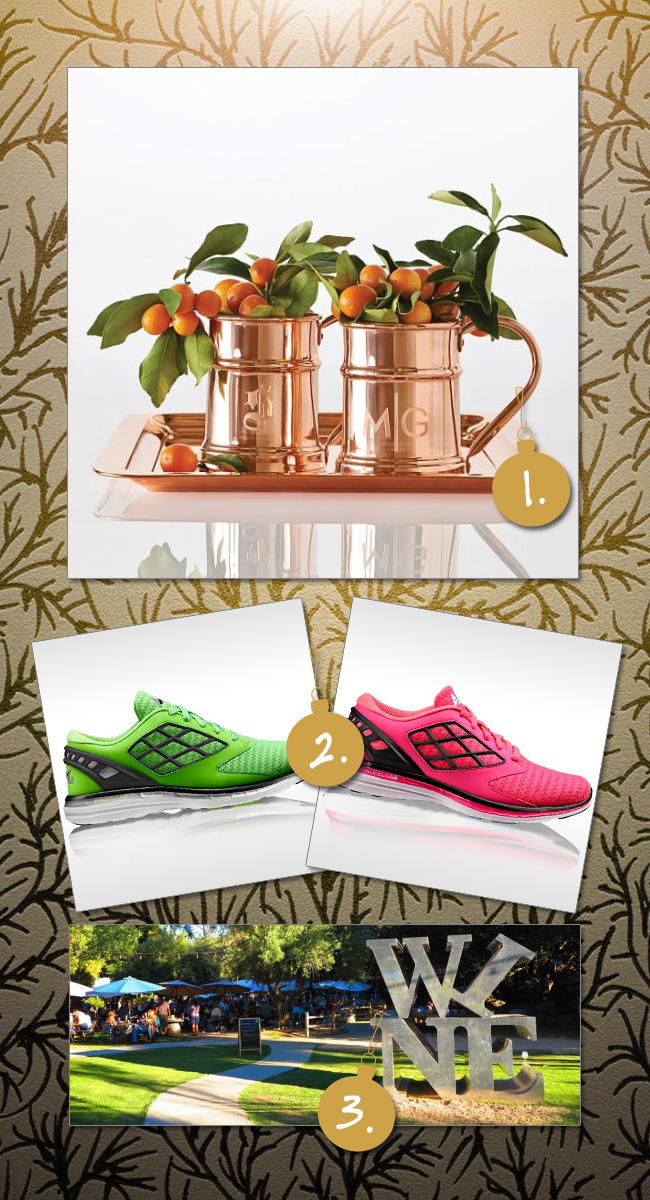 1. Personalized Copper Mug : The copper mug is a traditional vessel for serving a Moscow mule, but in the recent years, we are seeing this warm and rustic beauty house any and all your refreshing beverages. It's a classic and personalized design made from timeless copper. Another gift that is sure to last the test of time.
2. APL Running Shoe : Released in limited quantities, APL just launched its ultra-exclusive men's and women's Athletic Propulsion Labs™ Joyride, TechLoom Pro, and Windchill running shoe lines featuring an innovative Load 'N Launch™ and Propelium running technology. Work out more in the upcoming year, and look darn good doing it!
3. Wine Club Membership : I do believe there is no greater gift you could give! The closest vineyards to us in Los Angeles is Malibu Wines, just off Mulholland Drive. Growing up in southern California, it was always a hidden gem! It is my favorite place to spend a sunday, listen to live music, kick off my shoes and relax! Wine memberships are located throughout the world! Google the closest one near you!
Xx. Jadan Huter