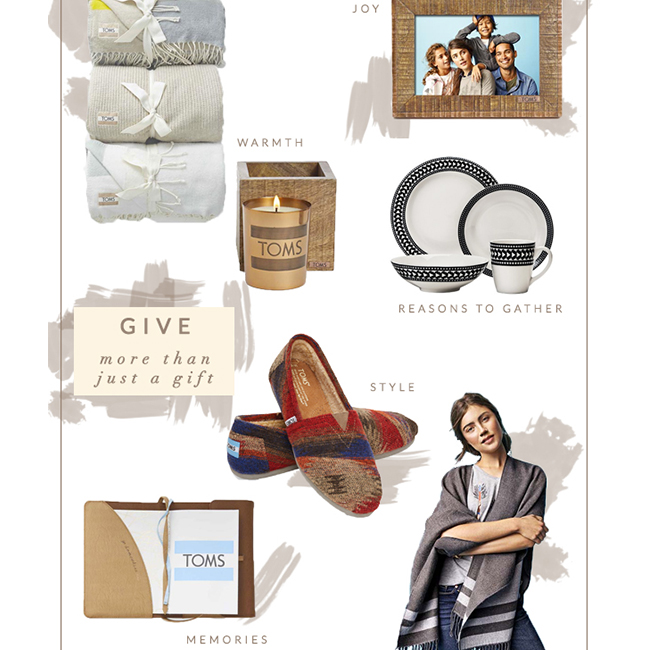 What a great way to kick off the holiday season. Jennifer Garner, Jessicsa Alba, and Sarah Hyland all dressed down in jeans along with TOMS CEO Blake Mycoskie, me and my hubby, to hit the carpet for the Toms for Target Launch Event held at Book Bindery, Wednesday in Culver City, Calif.
This was a really, really fun party from a wild group photo/video booth experience throwing fake snow and posing in ski sweaters (with multiple neck holes) to great food and a rocking LA-based band. All of the hoopla introduced the TOMS for Target stylish gift array with over 50 items under $50 which also provides one for one giving from meals, warmth and shoes! Guests were also allowed to shop in advance of the Sunday in-store launch.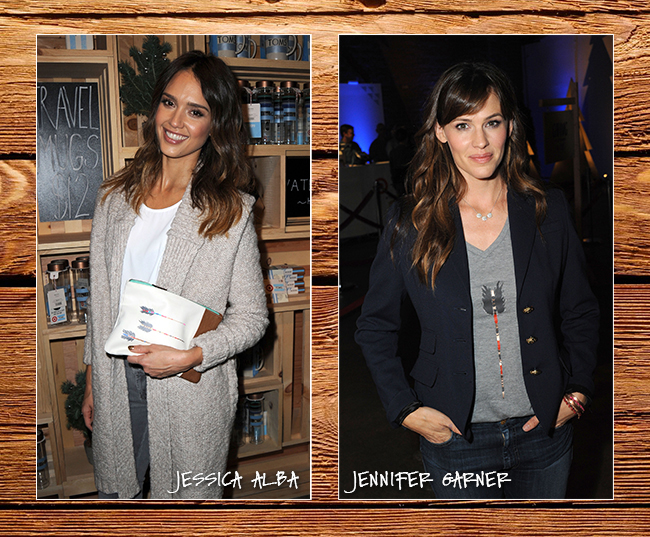 The celebs loved dressing down for a change and snapped up holiday gifts just like the rest of us.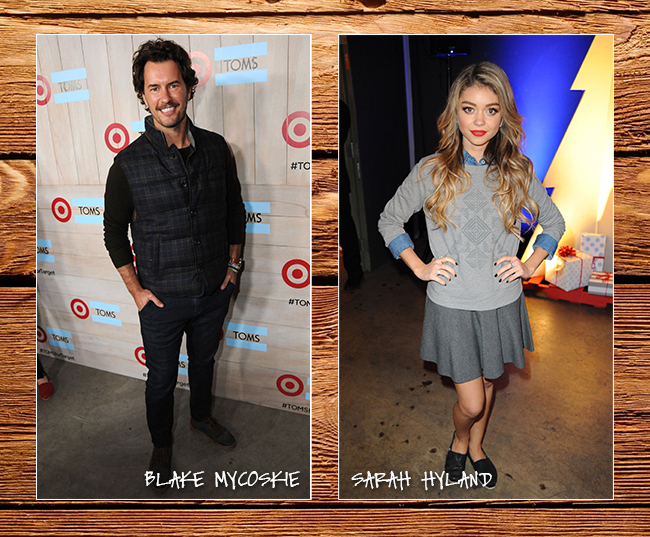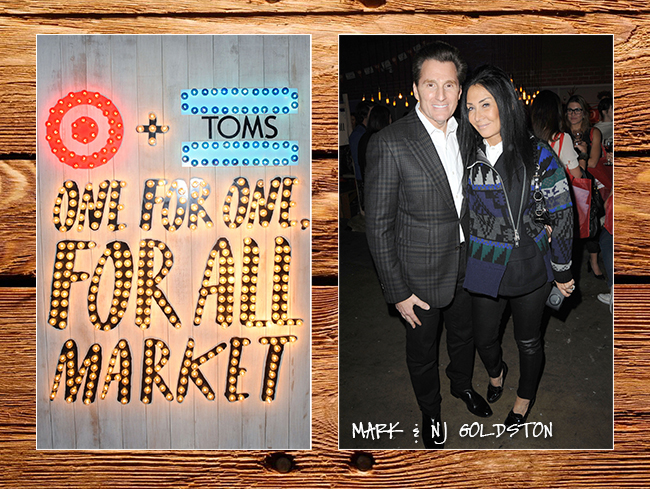 The hubby and I had so much fun along with my buddy and fellow blogger, Laura Dunn (on the right below) as we hit the over-the-top photo booth.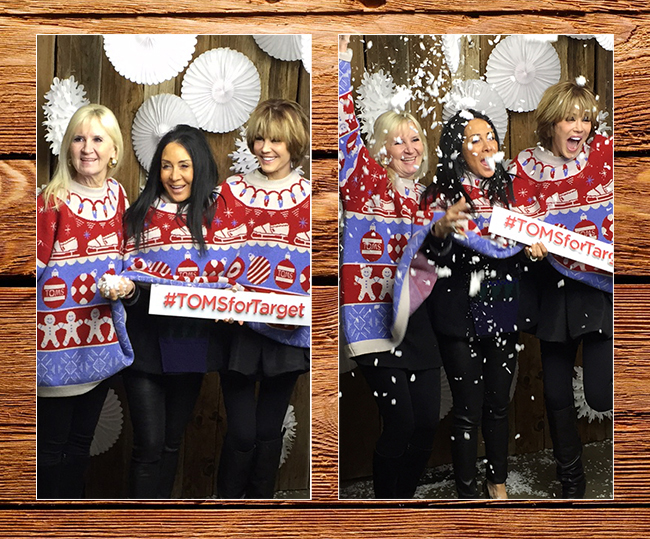 The theme of giving back was front and center. By the end of this limited time holiday promotion, over 11 million free meals will be served.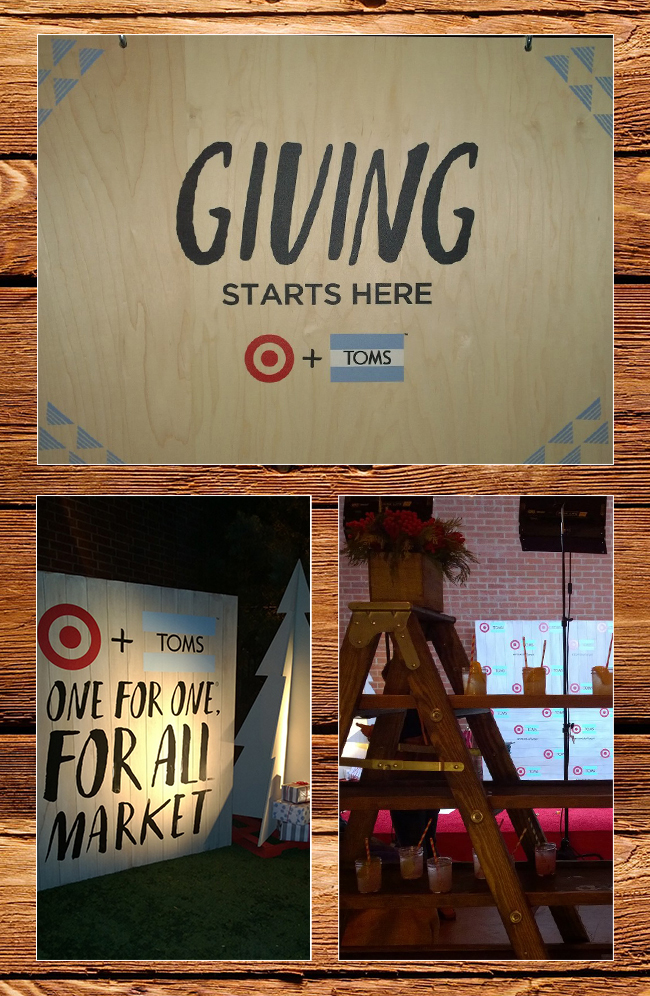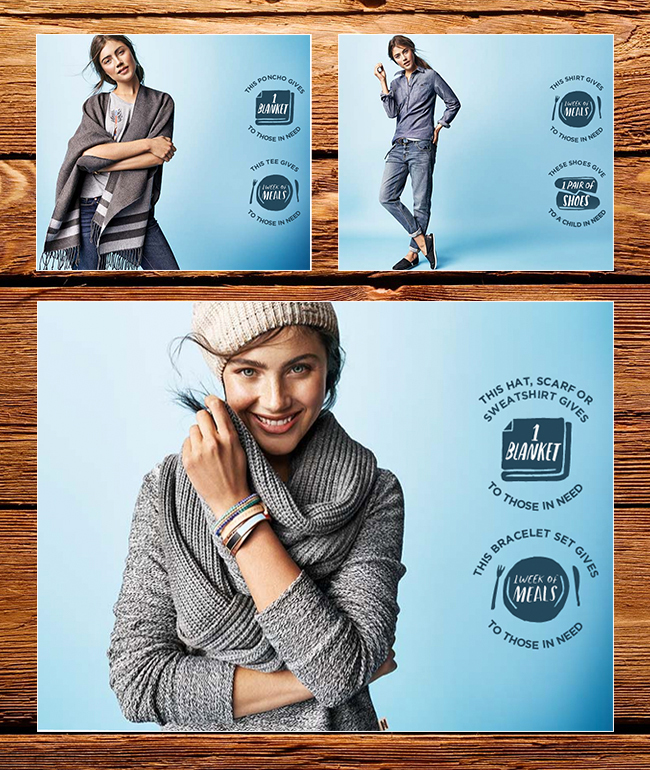 The collection features holiday sweaters and beanies, great looking canvas wallets & pouches, mugs, t-shirts along with lots of items for the fellas, kids and the home. The woman's poncho sold out at the party. So grab one fast. Target has priced almost everything between $10.00 to $48.00. You read that right!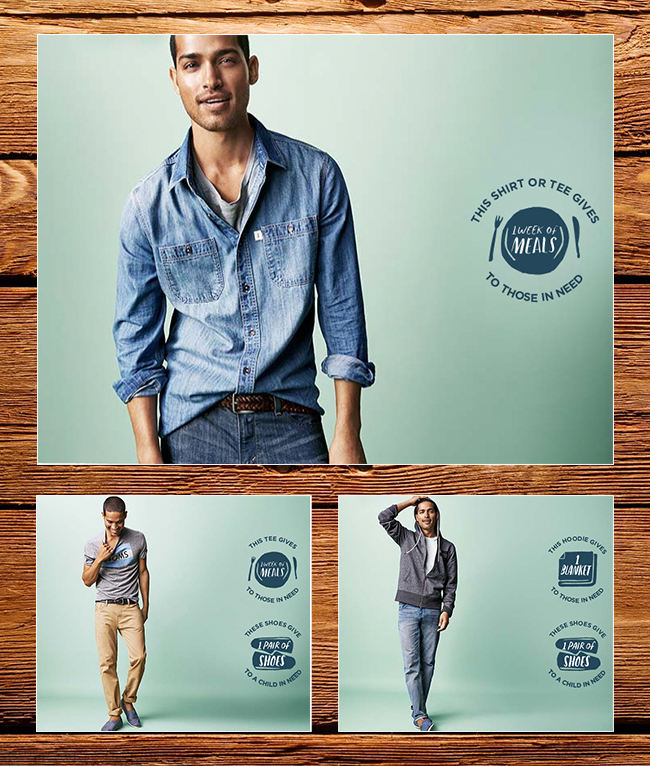 Target + TOMS didn't forget about the guys or the little ones in your life. The each have their own unique shopping experience.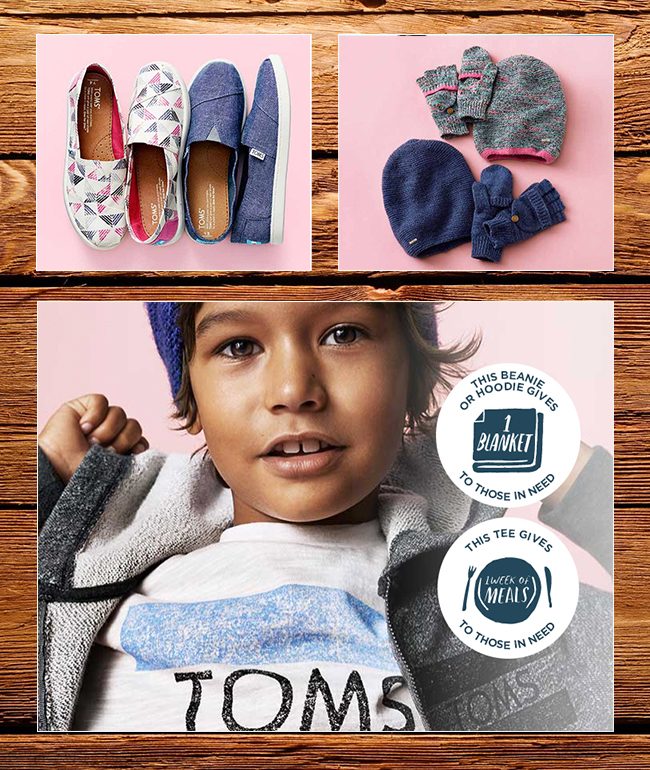 For holiday gifting, I was most impressed with the accessories from this collection. The mugs, candles, throws, pleather notebooks and journals were my personal favorites. I scooped a bunch of them up to officially kick off my holiday gifting. Prices were between $15 to $25.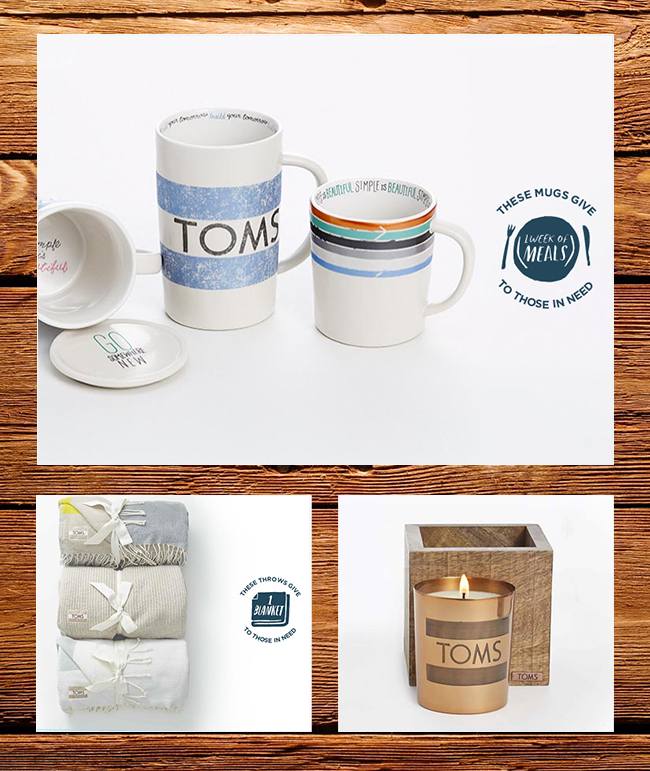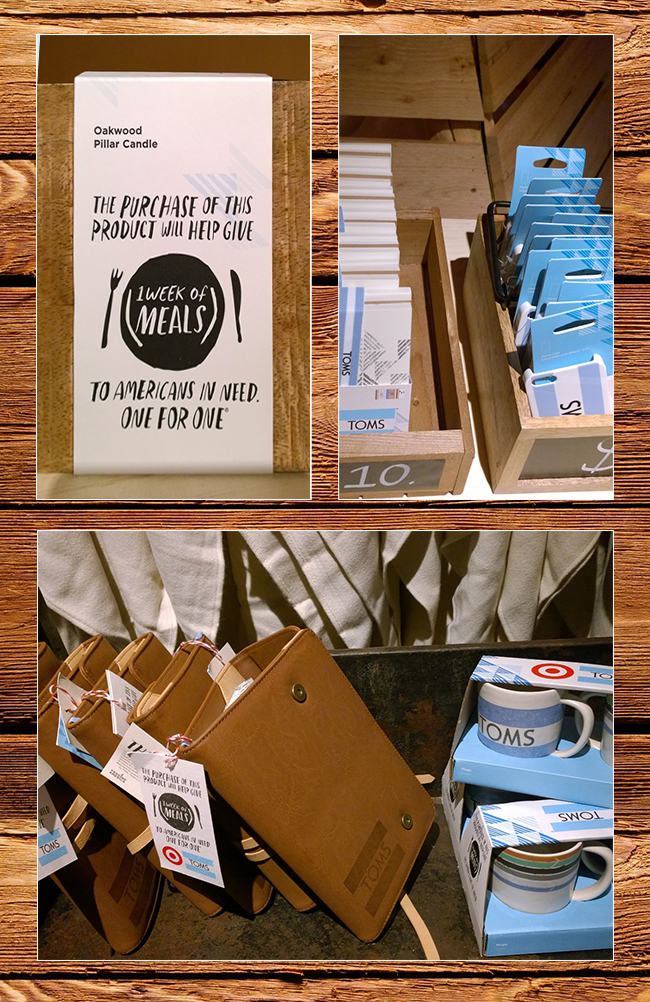 One of the nicest touches are the feel good inscriptions like "Simple is Beautiful" and "Build Your Own Tomorrow" inside the apparel. I grabbed a sweater for $32 wiht gorgeous metallic thread woven in. They are available in winter white and grey (which as you know is the new black).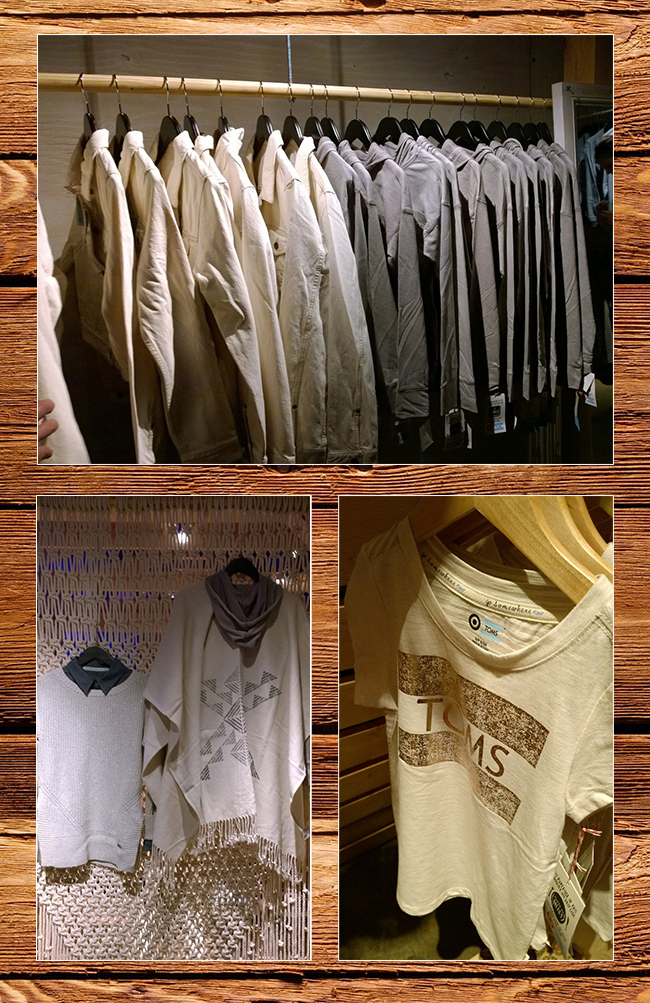 Bottom line, the TOMS for Target holiday collection has something for everyone. I'm heading to Target on Sunday when everything officially launches. You can also shop the collection online at Toms For Target. Let it snow. Let it snow. Let it snow.
With Love From LA,
NJ Goldston, The Brunette and Lauren Cheek, The Blondette.