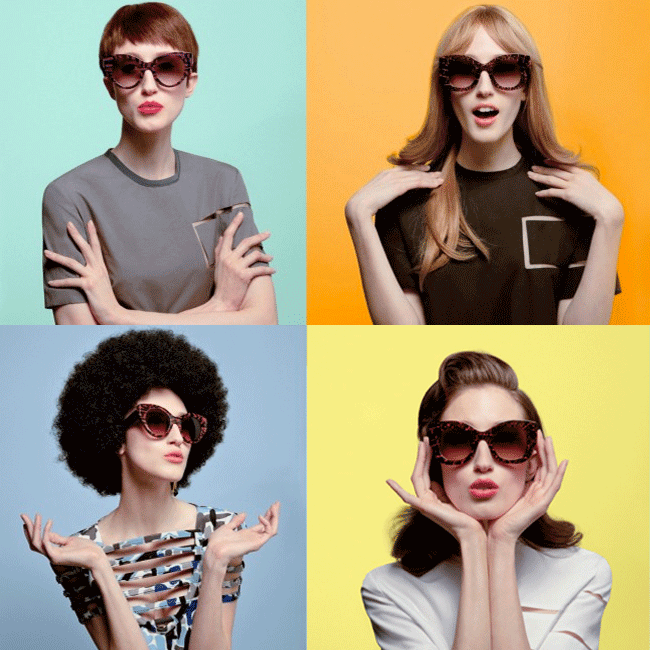 Just out, these are the ultimate Summer shades. Fendi has teamed up with French designer, Thierry Lasry to create a ultra-feminine sunglass collection that's perfect for making a bold statement this season! The four styles of sunnies revisit the graphic designs of the 80's and 90's carefully selected by Silvia Venturini Fendi and Thierry Lasry from the Fendi archives. Whether rocking pool-side, or out and about this Summer, these shade are sure to turn some heads!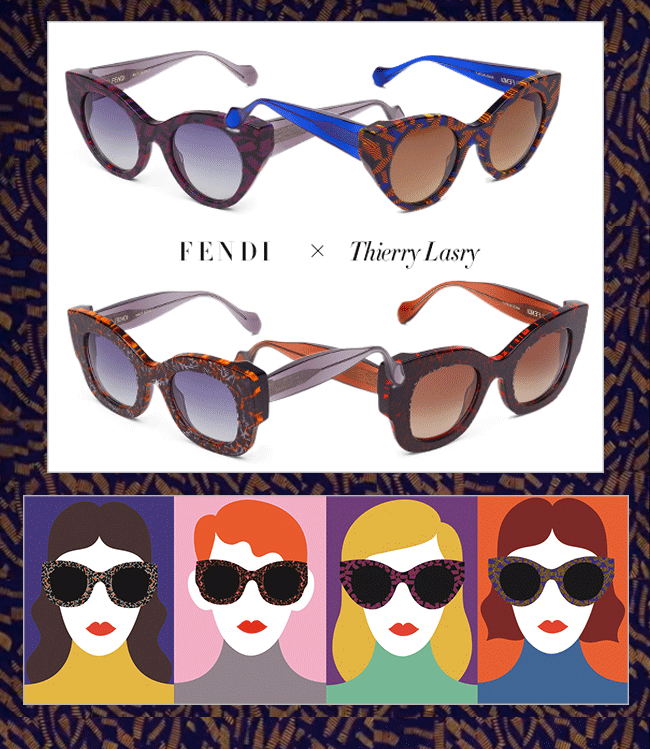 In the latest Thierry Lasry x Fendi collaboration, it's all about directional eyewear meets luxury fashion. Lasry fuses vintage inspiration with avant-garde touches, to create a stand-out set of shades that work no matter your face shape or style. You might also want to check out the video. That's famed 70's model Pat Cleveland's daughter, Anna Cleveland, morphing and rocking it to introduce the collection.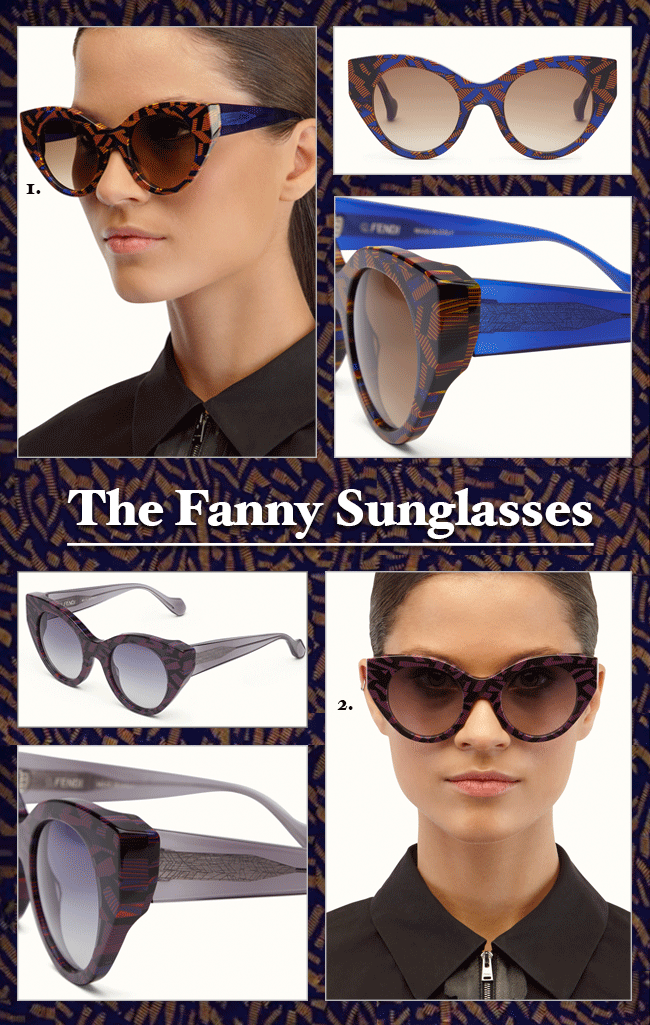 Made come in Italy, the Fanny sunglass comes in a translucent cobalt acetate with yellow and purple micro-pequin stripes (1) or a translucent black acetate sunglass (2)with pink and blue micro-pequin stripes.

1.) Fendi x Thierry Lasry Fanny Sunglasses | 2.) Fendi x Thierry Fanny Sylvy Sunglasses
For the Sylvy's, Theirry amped it up and went with (3) grey and orange graphic-pattern acetate with black geometric-pattern overlay and a brown and a (4) pink graphic-pattern acetate frame with black geometric-pattern overlay.
3.) Fendi x Thierry Lasry Sylvy Sunglasses | 4.) Fendi x Thierry Lasry Sylvy Sunglasses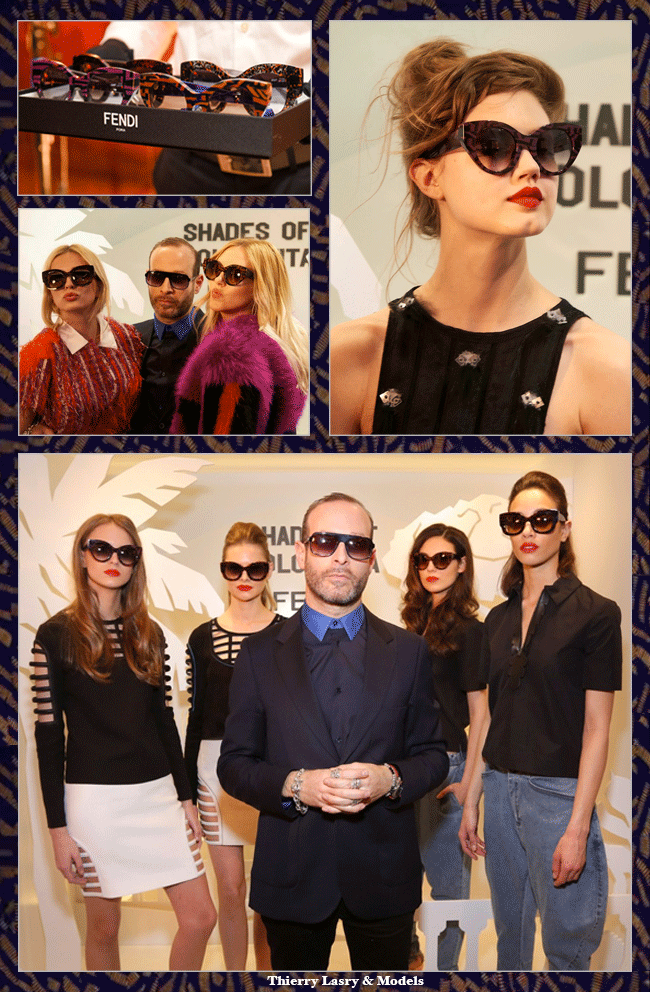 Whether The Fanny style or The Sylvy style shades, these unique sunnies are statement pieces that will last you for many seasons to come, and become your new favorite go-tos! Shop the collection below. Let the sun shine.

xo,
-Lauren, The Blondette.