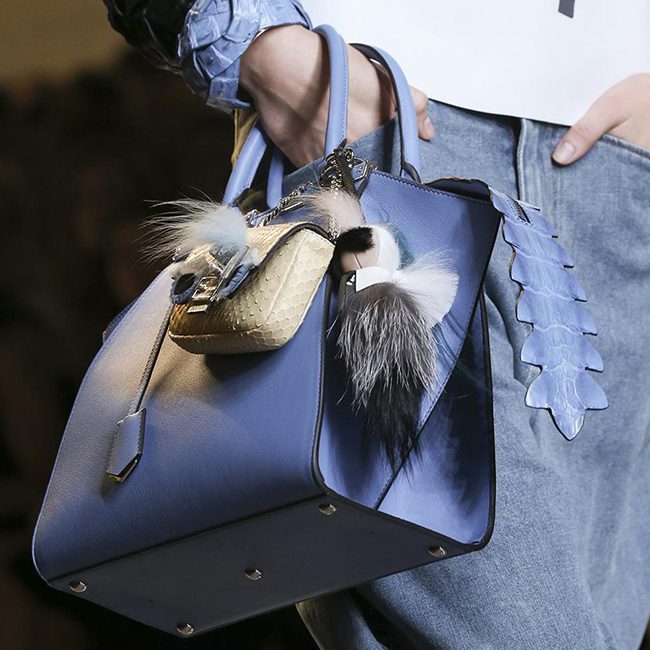 There has always been something so irresistible about small versions of our favorite things. For example : Mini burgers, mini cupcakes, puppies and kittens, need we say more? This season, it seems that every major designer is crushing on mini bags! Sure, we've seen "small" bags for evening wear, but the "mini bag" for day wear is the next big thing. One might also say, the mini-bag is the new "black."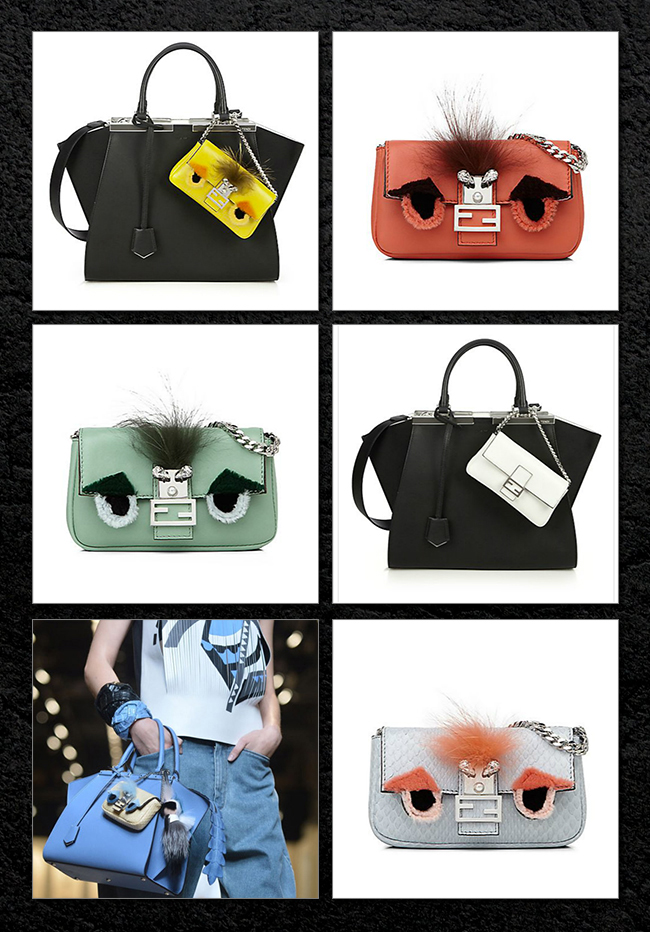 Some bags are even so mini they're termed "micro." We're not sure (and we should probably know) but Fendi is leading the fashion pack (and may have started the trend) with their micro bags which were the street style sensation during Paris Fashion Week. The Fashion Show (above) "micro-baguette" in shades of mint, white, yellow and pale blue is the most coveted and is meant to be attached to your Peek -A-Boo-Fendi bag or worn alone. If you can get your hands on a mini "Karlito", the two belong together.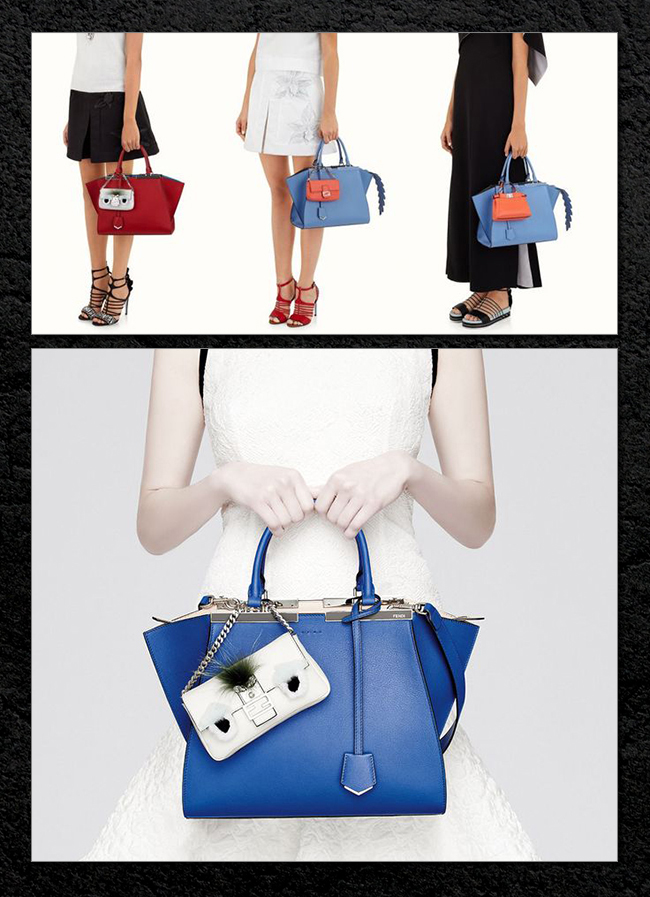 You can even attach a Fendi "buggie" to your micro to switch up the look ; and, if you can find an embellished mini' Peek-A-Boo", grab it!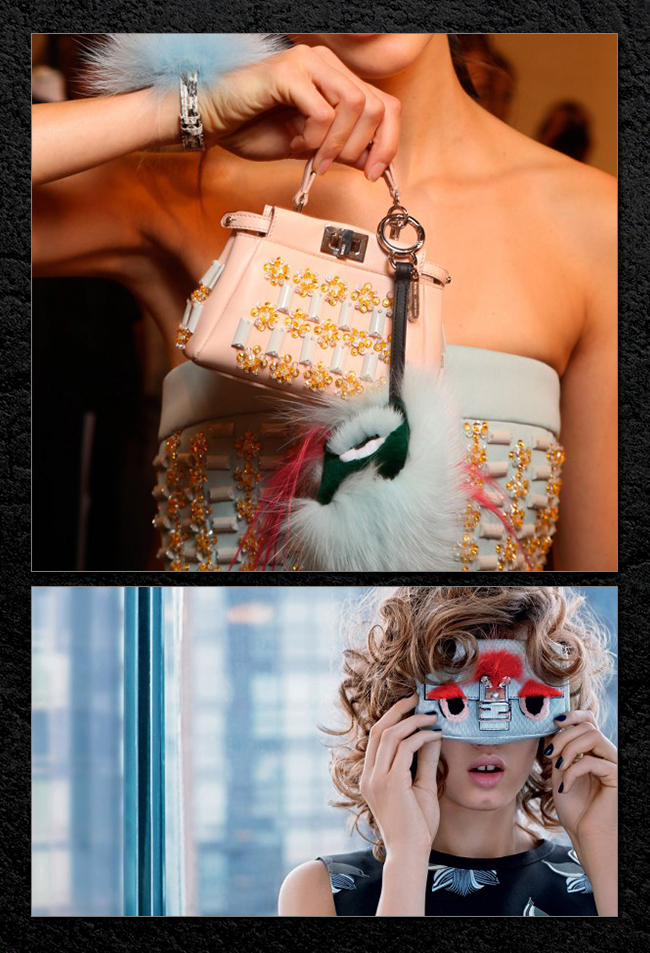 So… how to style it. We took some inspo from some of our favorite "it' girls. Go casual for day and pair with jeans or a smart dress for that "ladies who lunch" event.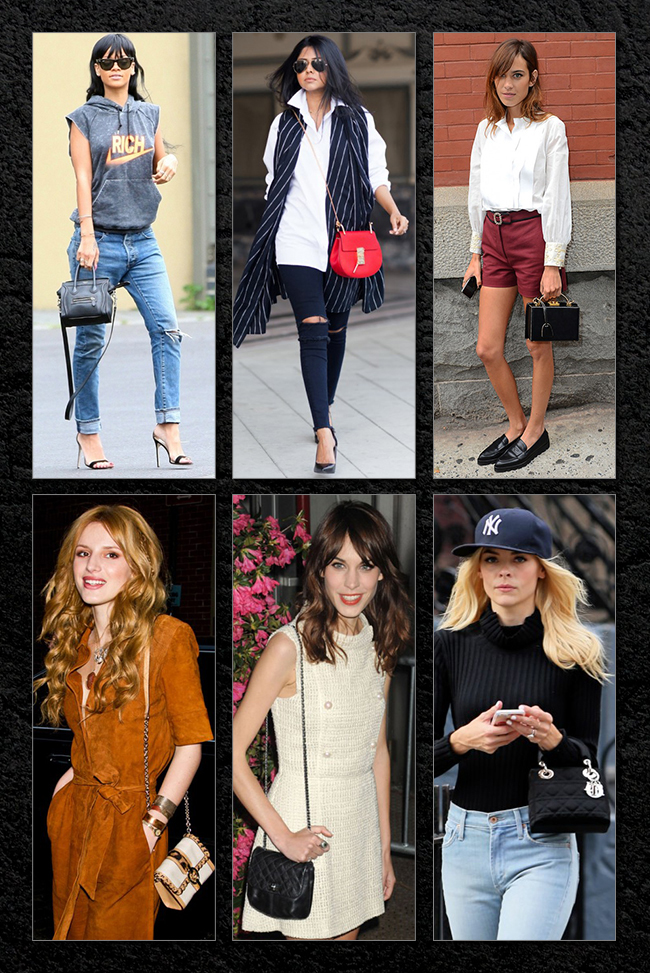 Go for fun patterns, soft pastels, textured leather and unexpected shapes! There's a mini option for every type of girl! A few of our favorites are from Celine and Balenciagia (below) and if you're lucky enough a mini-Birkin from Hermes .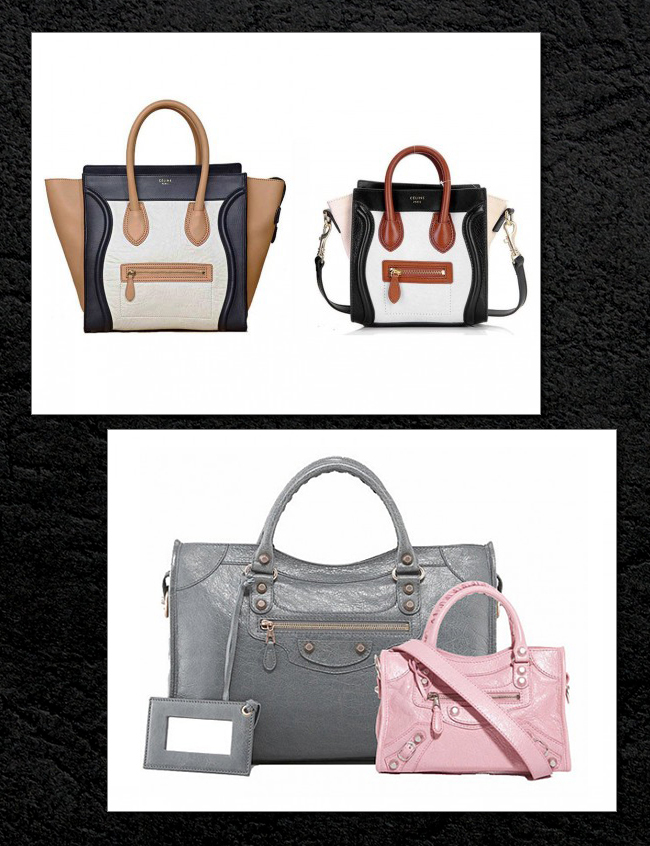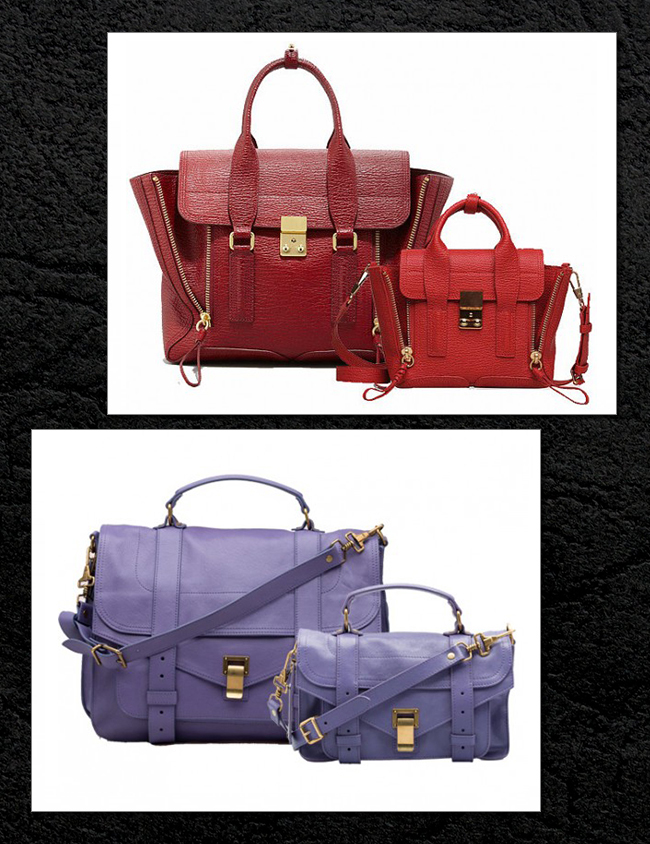 Probably the biggest reason they're gaining popularity and already sported by countless "It" girls, miniature handbags are taking over for the massive back breaking carryalls of seasons past.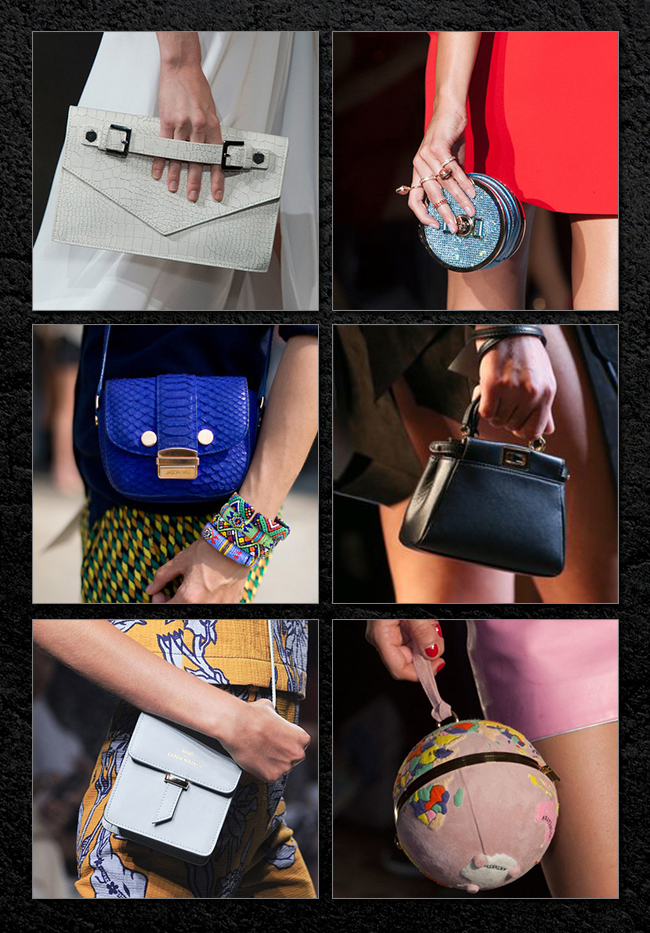 With so many teeny-tiny satchels out this season, don't forget, it's time to get more particular about what you stash in your bag. From my long past of throwing just about everything but the kitchen sink into my large tote to now trying to cram everything into my new mini satchel, I've quickly resorted to the "less is more" mantra. Lipstick, phone, ID and credit card? Check! We're talking only the necessities ladies!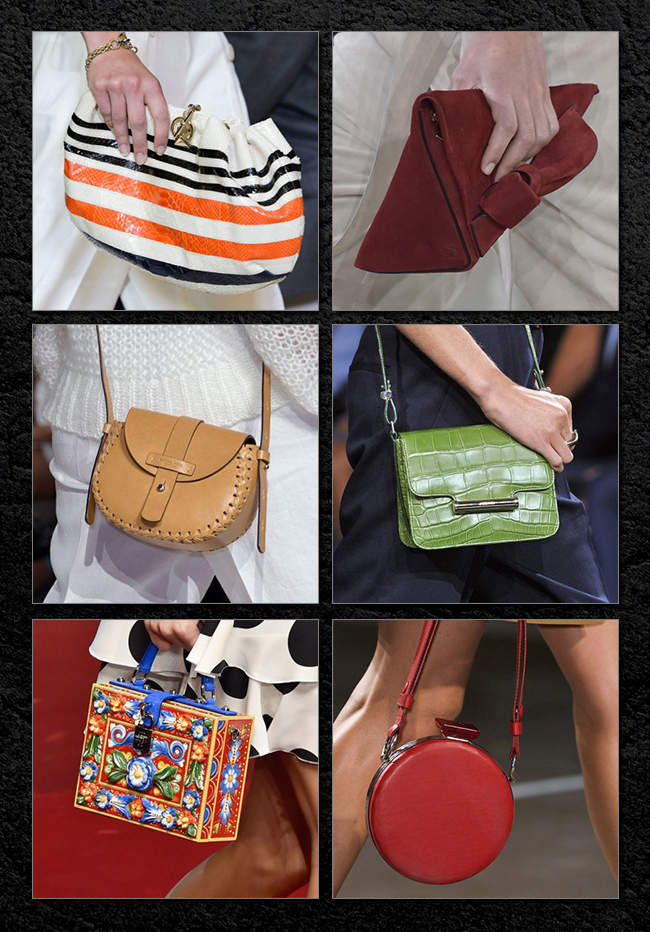 What's your favorite mini? Below we've rounded up a few of ours!

Xx. Jadan Huter