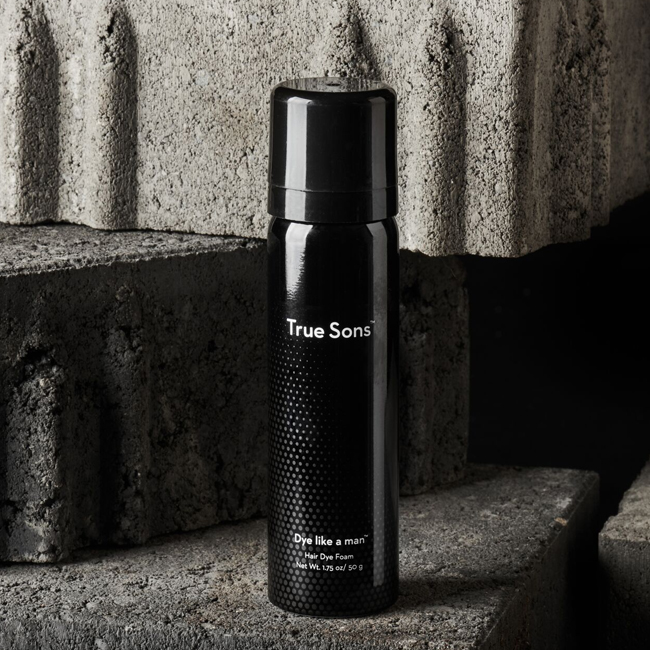 I already love the tagline. Dye like a man. This is for the ladies because your fella just might need to know about this. How many men hate going to the salon? Probably most and certainly many aren't heading there with frequency or at all for a bit of a hair color touch up. Wouldn't it be amazing if there was a product that not only colored your fella's hair, beard or body more naturally, but also eliminated the unpleasant experience altogether? Oh wait, and you did it at home as in the privacy of your own home.
Well it turns out there is, and I'm not even sure how I stumbled across it. While the ladies always seem to have some of the best products, the men are often overlooked especially when it when it comes to do-it-yourself hair-dye. As it turns out True Sons is the only premium, at-home hair dye available for men in the U.S so I felt the need to share.
The guys have had to resort to products that didn't serve them. The color left their hair looking totally unnatural with a too-even shoe polish sheen. Then there's the mess situation: all the steps of mixing colors and the developer. Lastly, there's that smell, that chemical odor no man (or women) wants to experience when toning down those grays.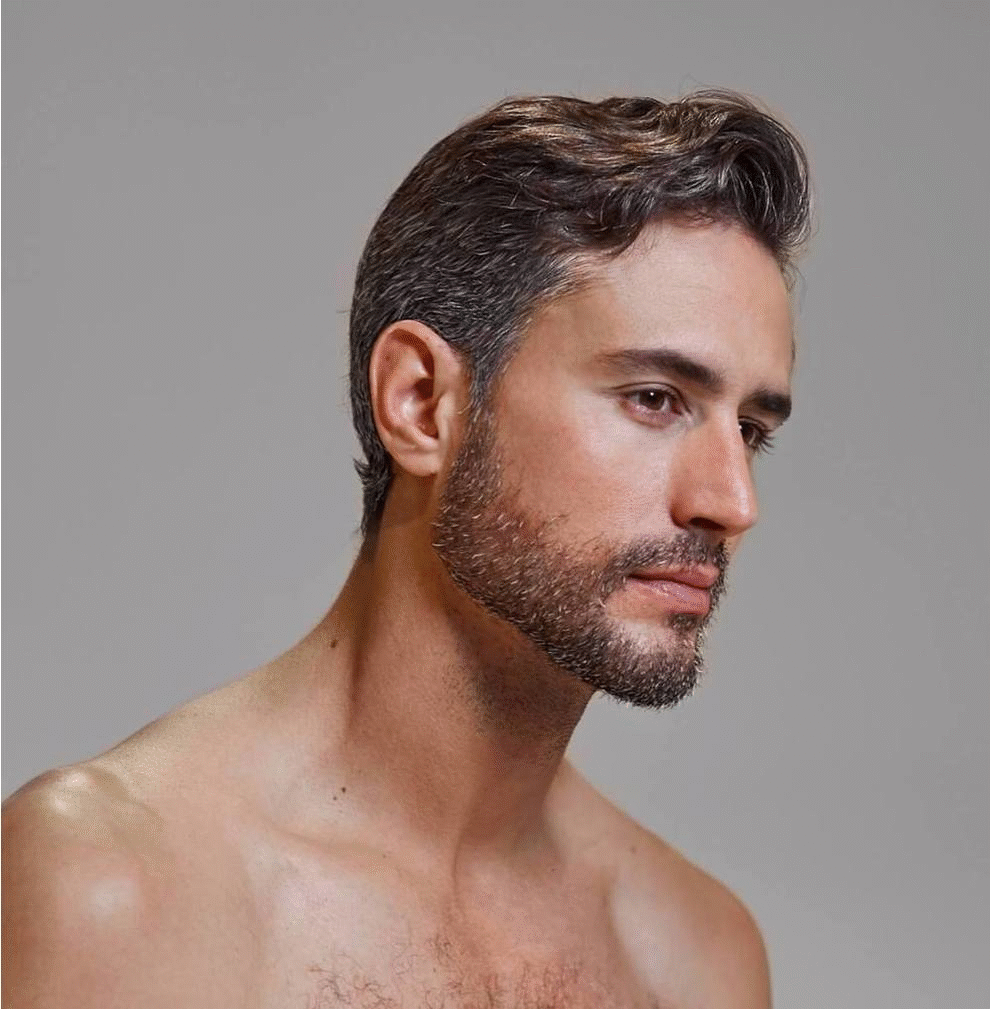 If you need convincing, let me quickly break it down. In six shades including auburn, dirty blonde, medium brown, dark brown, and brown black, it's a simple five step or less process where you just squirt the product (don't forget to wear the gloves), apply and massage the hair, hang out for 15 minutes while the dye does the job, wash when you've achieved your desired shade and then repeat again in about a month. If your guy is still anxious, they have a stylist resource on their website that keeps men up to date on the best ways to dye.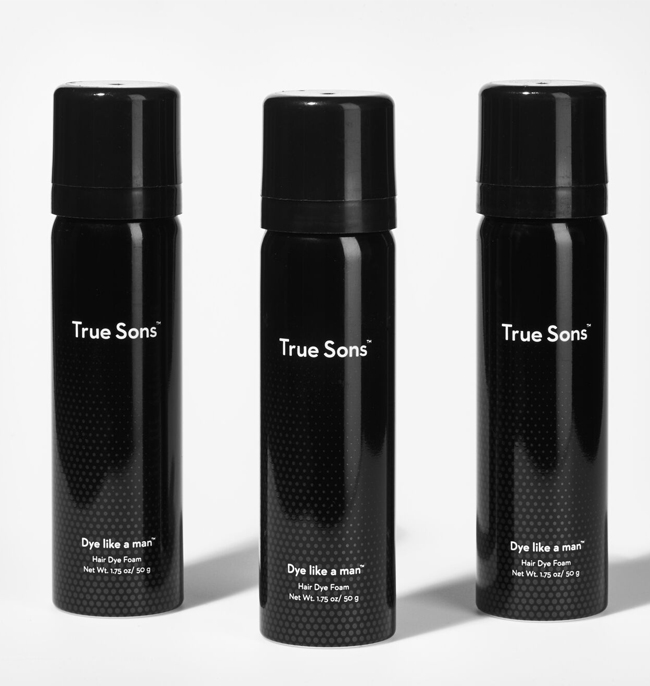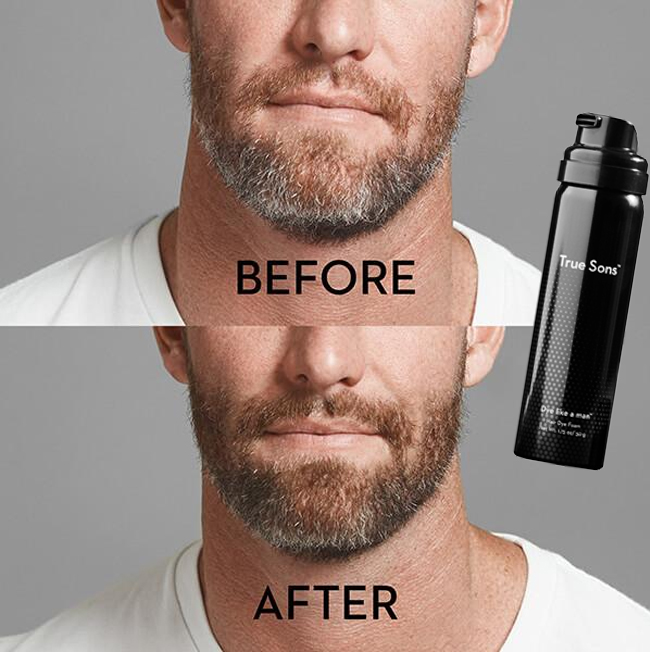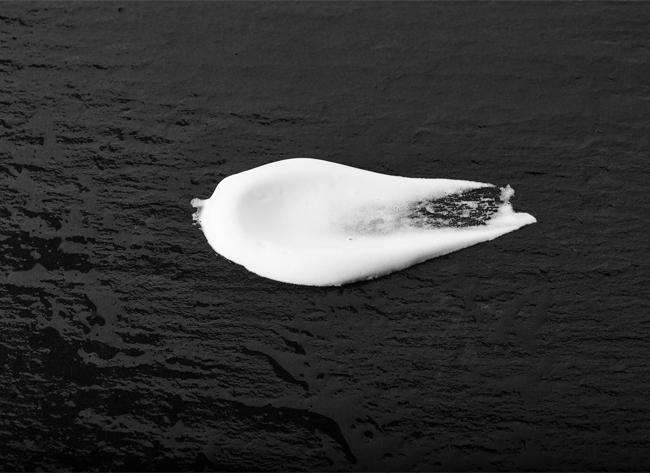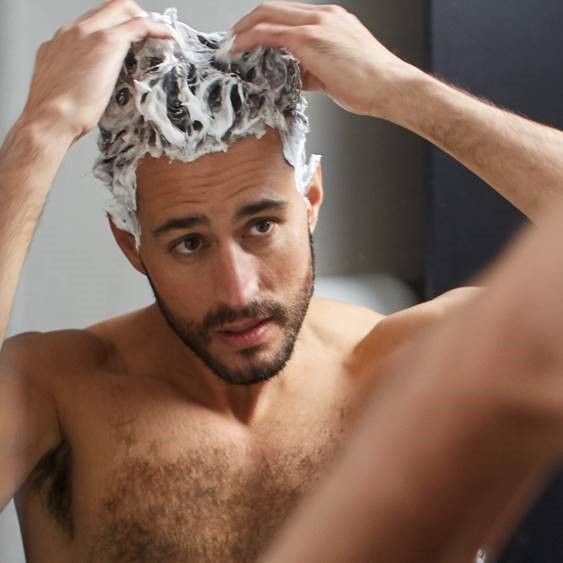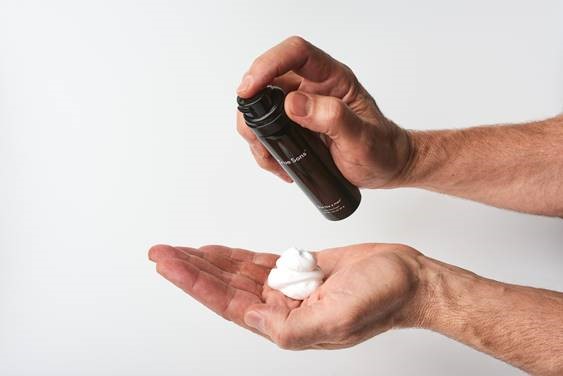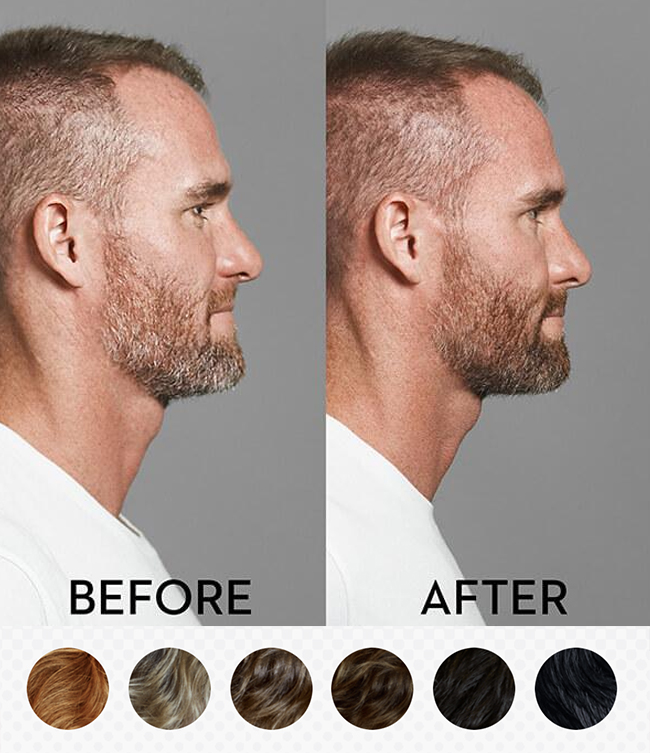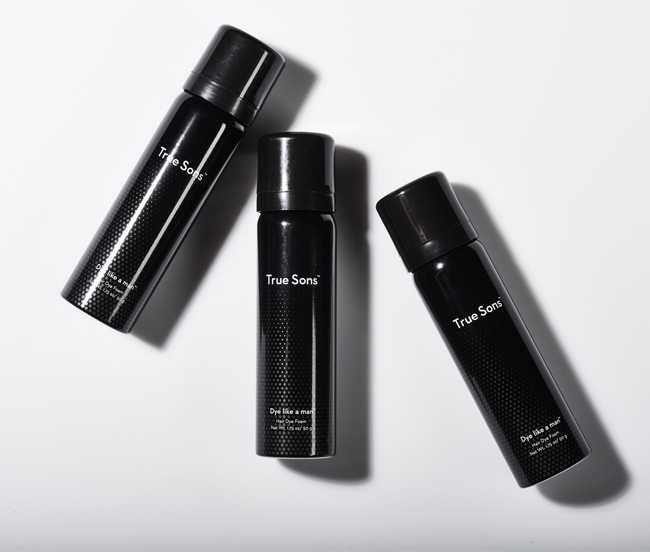 Finally, you're going to dye. True Sons filmed a hilarious cinematic video starring a hot guy and a funeral. Take a look here, and have a good laugh with your man. It might just take the edge off and break the ice with this whole dying thing. Now you can pretend to stumbled across this clever idea too.
To all the men we love, really, you can't mess this up.
NJ Falk