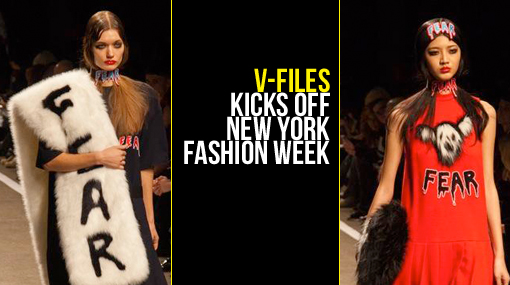 This really caught our attention. For the second season running, the online platform VFiles kicked off New York fashion week with its user-generated runway show. Held at the jam-packed Eyebeam Gallery, three very lucky and up-and-coming talents, selected and plucked out of cyberspace, by the website's team and community, were hailed for delivering "a dynamite blast of vitality."
The selected designers mixed it up. I'm doing this out of order because I just fell in love with the work of Hyein Seo, a South Korean designer. She closed the show with her eighties-horror-film-inspired lineup (obviously based on the ever-so-cult Rocky Horror Show). The 26-year-old said she finds these flicks "hilarious rather than scary," and embedded the genre's comic hyperbole in her collection including clever faux furs.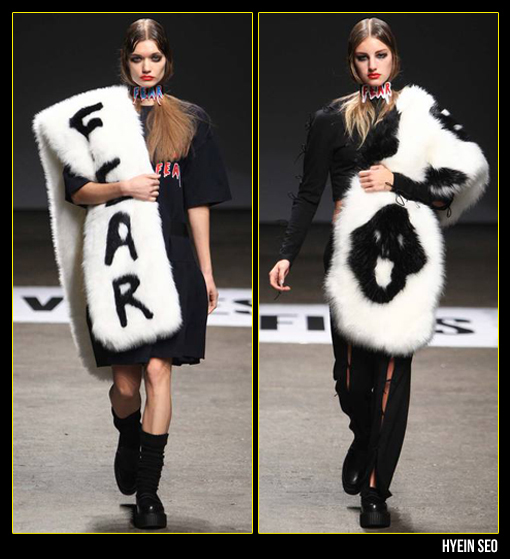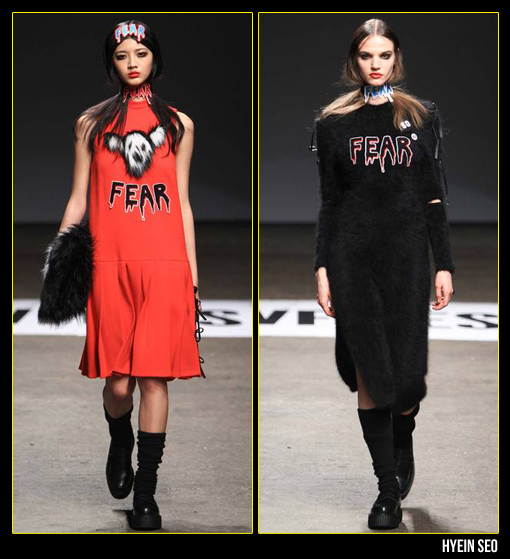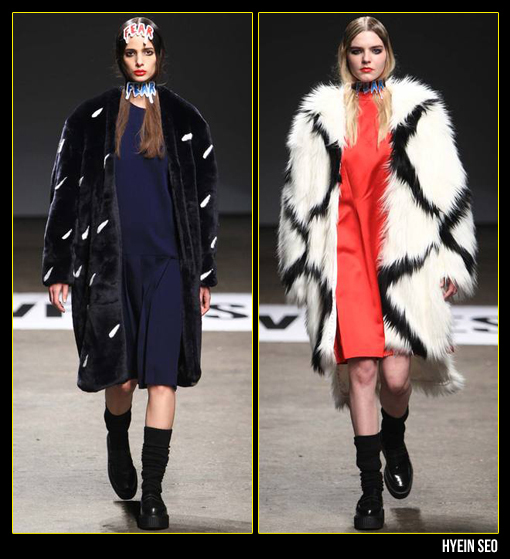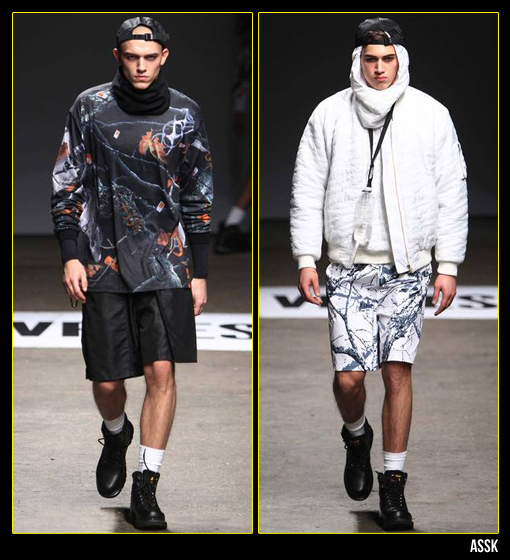 The two other standouts on the perfectly paced catwalk included the opening collection of urban knitwear from Paris-based ASSK the brainchild of the two-season-old brand by Australian designers Agatha Kowalewski and Sarah Schofield. They delivered their vision of urban knitwear complete with "post-apocalyptic metropolis" T-shirts covered in foreboding camo prints scattered with pill bottles, SIM cards, and trash.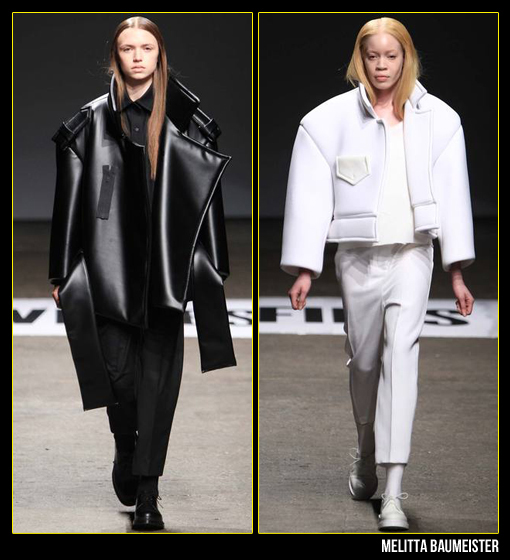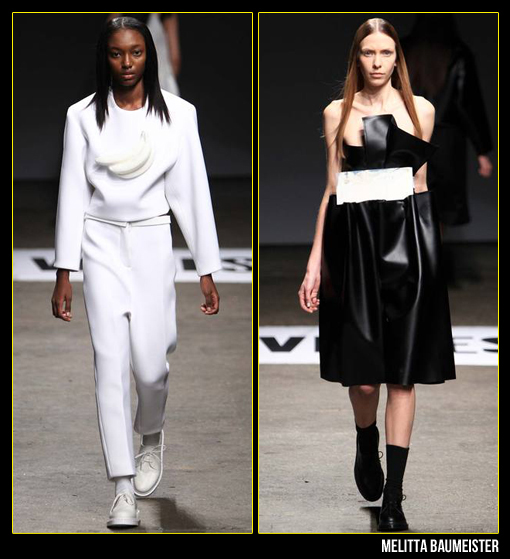 Segued in-between was Melitta Baumeister, who graduated from Parsons' fashion MA program last year. Her very sculptural designs, using unique materials, cleansed everyone's visual palette and showed so much promise for years to come.
Best of all, if you want to literally wear something right now, designed for next Fall, some of these stellar designs from the trio are already available online. Now, that's fast fashion. Check it out at V-Files.
xo
NJ Goldston, The Brunette