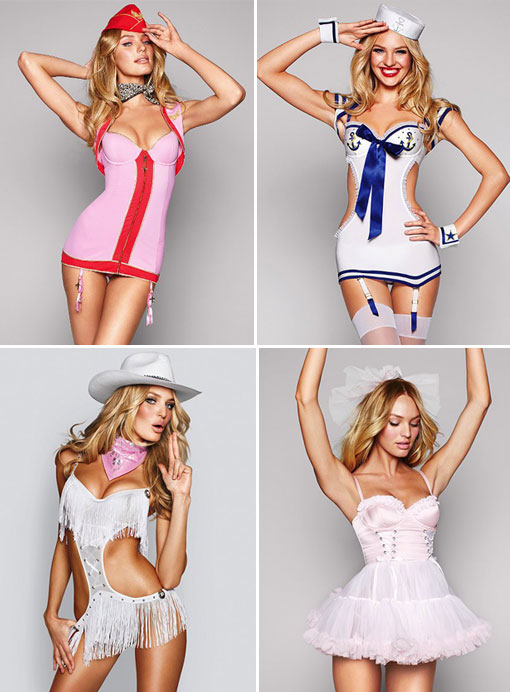 The other day, we brought you some fun ideas for Hollywood-inspired Halloween costumes. Now on a sexier note, we have picked our favorite costumes from the Victoria's Secret 2011 Halloween collection. Whether you're attending a sexy Halloween ball or spending the night in, these costumes will definitely heat up your Halloween night.
Sexy Little Air Hostess $98
Sexy Little Sailor $98
Sexy Little Cowgirl $88
Sexy Little Ballerina $128
To see the rest of the collection, visit VictoriasSecret.com.
Happy Halloween!
– NJ, The Brunette and Ashlee, Brunette Contributor