Photo by: Getty Images.
Lindsay Ellingson, Erin Heatherton, Doutzen Kroes. (Photos by: Patrick McMullan.)
Angela Lindvall, Evan Ross (with date), Daisy Fuentes, Mena Suvari, Emma Roberts. (Photos by: Patrick McMullan.)
Alexa Vega, Doutzen Kroes, Erin Heatherton, Lindsay Ellingson. (Photos by: Patrick McMullan.)
Lindsay Ellingson (top left, bottom center), Doutzen Kroes (top center, bottom right), Erin Heatherton (top right, bottom left). (Photos by: Patrick McMullan.)
Usually it's the Red Carpet. Not this time. About two weeks ago, Astrid, Kathryn and I were on the ever so exclusive guestlist for Victoria's Secret Supermodels Celebrate The Reveal of the 2012 WHAT IS SEXY? event. With a PINK CARPET at the LA hotspot, Mr. C in BEVERLY HILLS, it was a very glamorous turnout from Victoria's Secret Angels Doutzen Kroes, Erin Heatherton, and Lindsay Ellingson as well as other celebs including Emma Roberts, Chord Overstreet, Ryan Philippe, Taio Cruz, Guiliana Rancic, Daisy Fuentes, Angela Lindvall, Darren Criss, cast of the Pretty Little Liars Keegan Allen, Janel Parrish, Shay Mitchell, Tyler Blackburn, and many, many more.
Everyone wore their best sexy little dress, so did we, as we mingled into the wee hours in the spectacular Penthouse venue which was aglow in soft, very flattering pink lights. DJ Jess Marco spun beats throughout the night while guests indulged in Sprinkles cupcakes and knockout cocktails by HPNOTIQ and HPNOTIQ Harmonie at the custom bars.
Besides embarrassing Astrid part of the evening, by telling stories about her dressing up as a Victoria's Secret Angel for Valentine's Day, including red angel wings and super sexy VS lingerie, we spent a good part of the night quizzing everyone on who was on the Victoria's Secret 2012 What Is Sexy? list. Did they know the year's sexiest knockouts in Hollywood this Summer? Take the quiz and see if you agree, but we think Victoria's Secret must have had a lot of fun compiling the list, as it is pretty spot on.
Sexiest Actress – Charlize Theron
Sexiest Legs – Stacy Keibler
Sexiest Bikini Body – Annalynne McCord
Sexiest Summer Style – Blake Lively
Sexiest Summer Hair – Ashley Benson
Sexiest Smile – Jessica Chastain
Sexiest Eyes – Jennifer Lawrence
Sexiest Lips – Amanda Seyfried
Sexiest Curves – Amber Heard
Sexiest Sense of Humor – Emma Stone
Sexiest TV Cast – Pretty Little Liars
Sexiest Mom – Beyonce
Sexiest Songstress – Britney Spears
Sexiest International Import – Diane Kruger
Sexiest Summer Glow – Olivia Wilde
Sexiest Cyber Star – Elin Kling from Stylebykling.com
Facebook Fan's Choice: Sexiest Tweeter – Kristen Bell
Facebook Fan's Choice: Sexiest Up-and-Coming Knockout – Elizabeth Olsen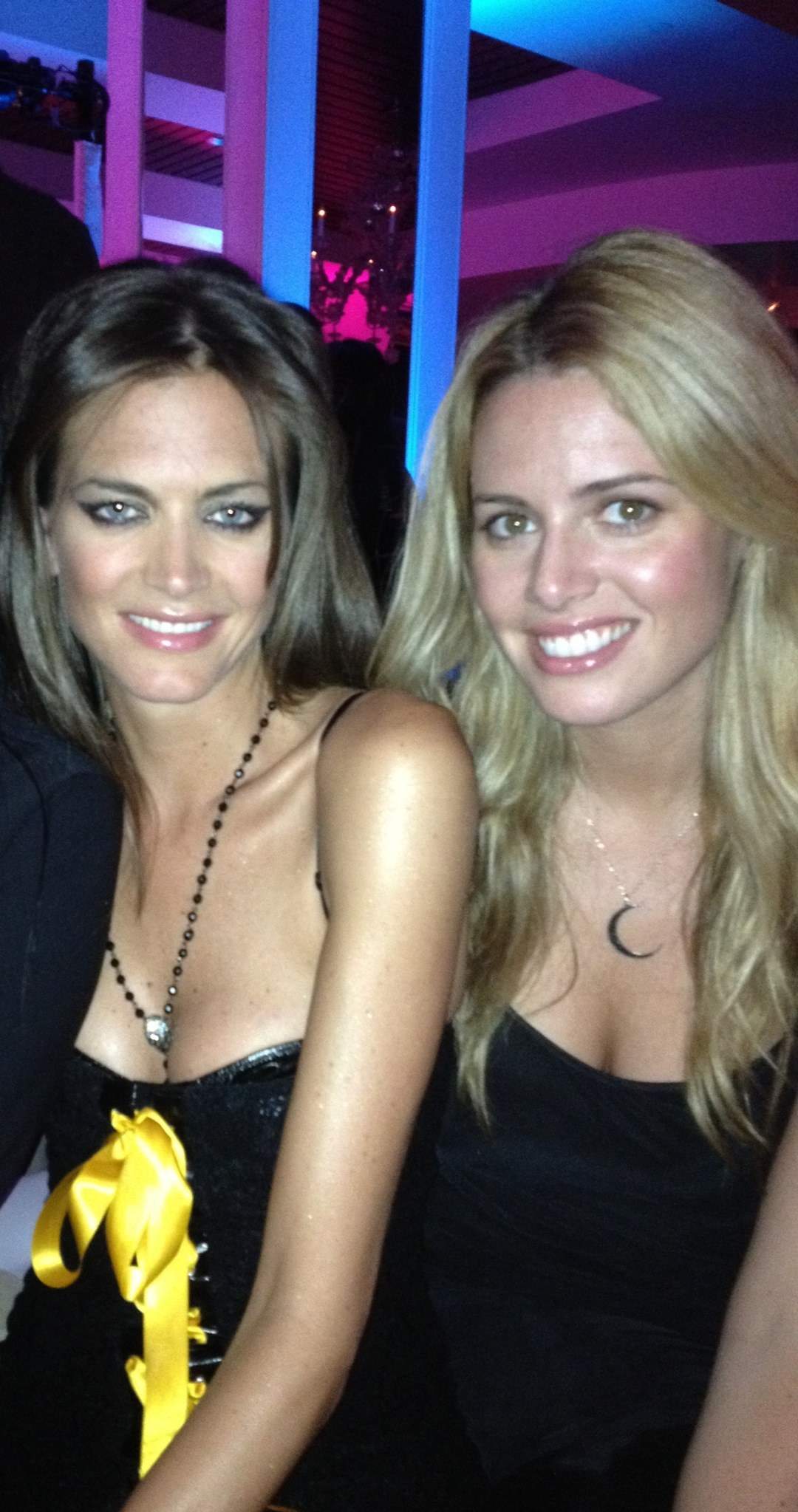 So What is Sexy? Having a great time with friends.
NJ, The Brunette, Kathryn, The Blonde & Astrid Bryan