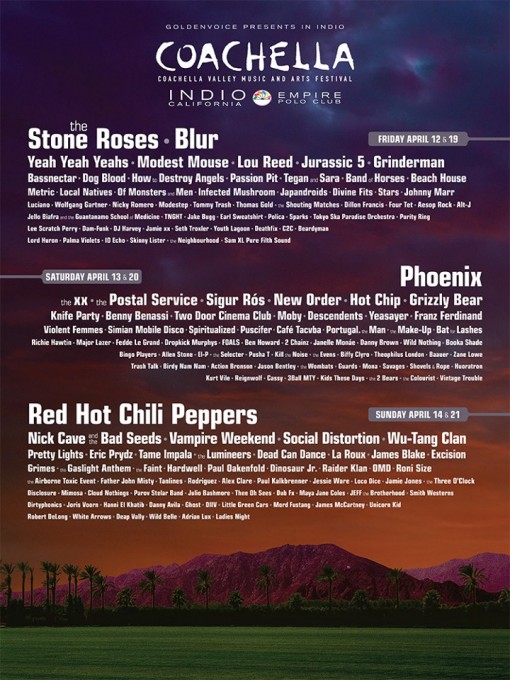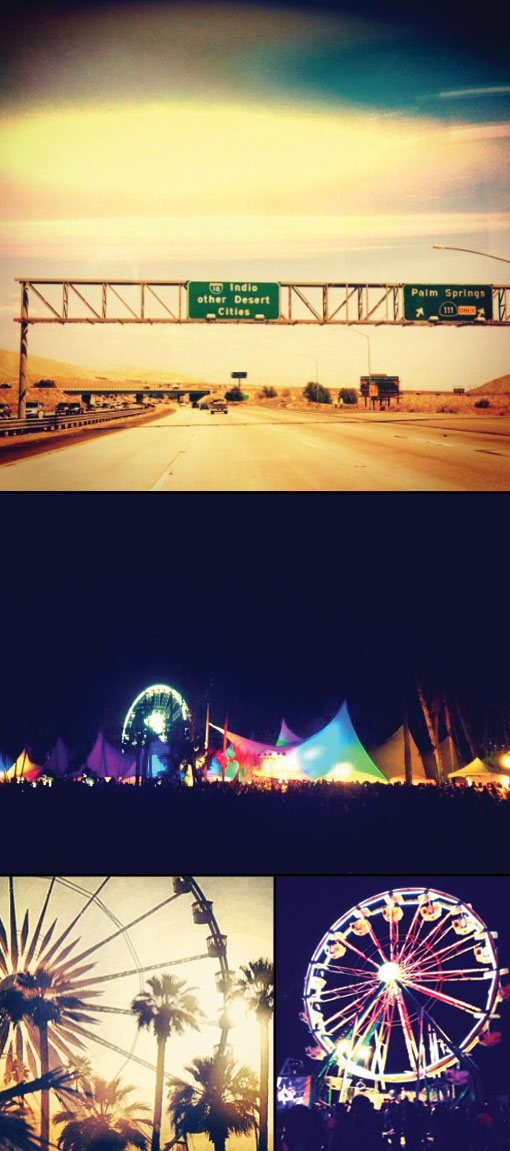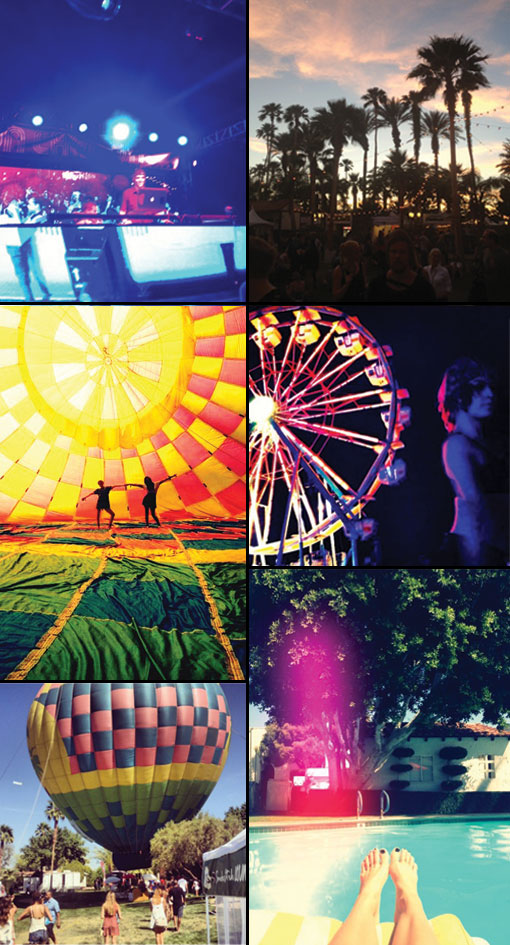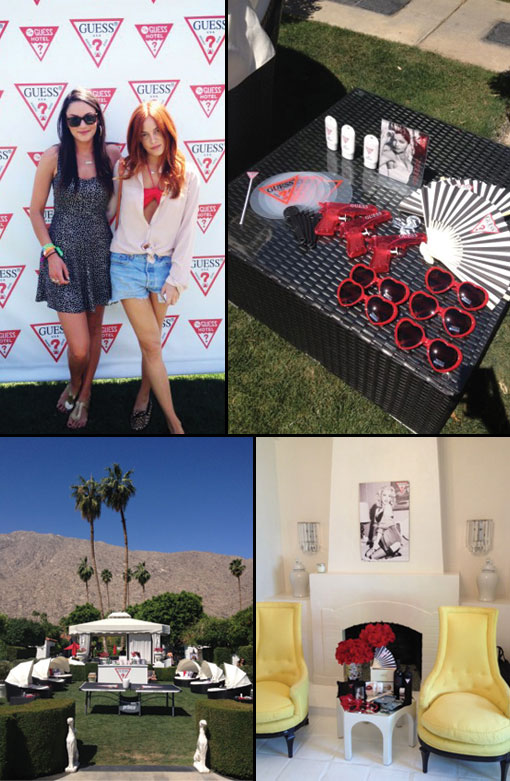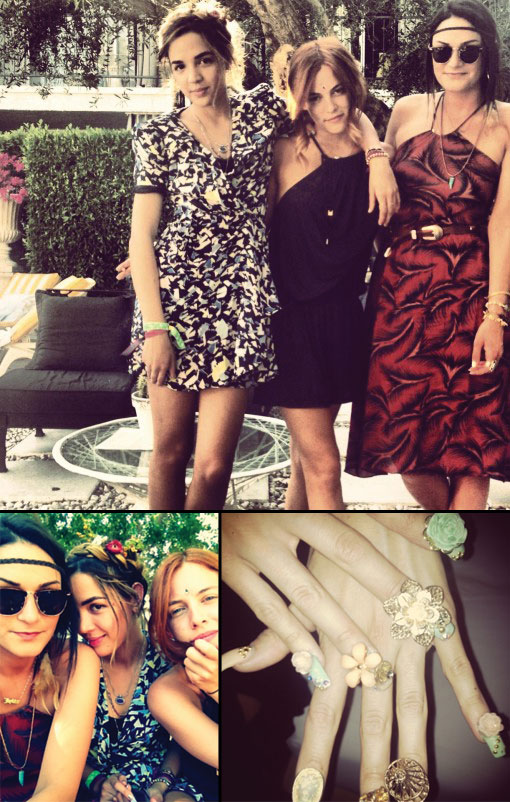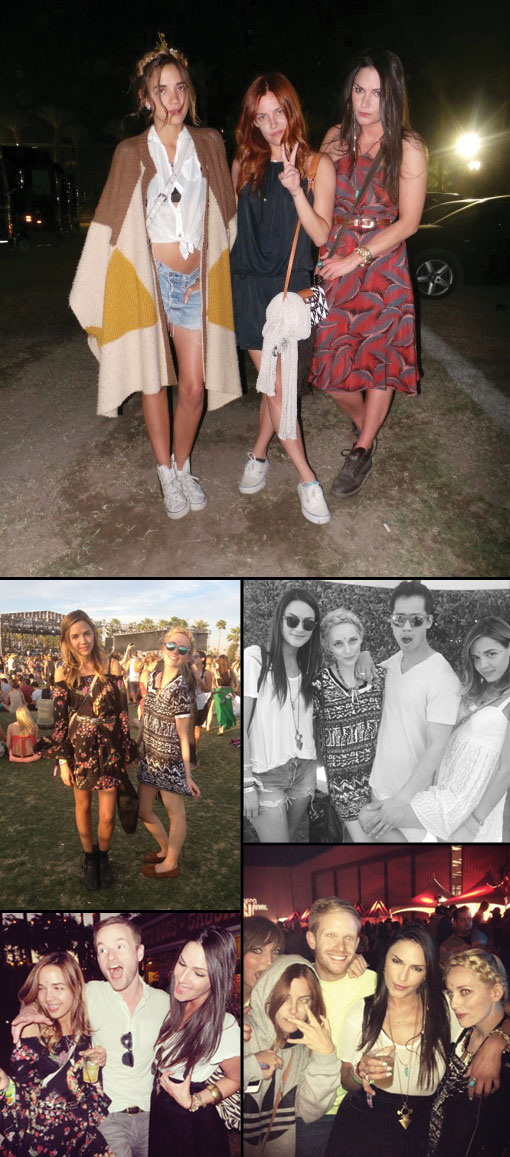 Coachella weekend 1 was a huge success! Although I didn't get to see as many bands perform as I would have hoped, I had a great time seeing old friends, meeting new ones, and enjoying all the fun parties! Amongst some of my very favorites were :
The Lacoste Party (Always my favorite pool party of the year.)

The JustJared Brunch (Great crowd, great omlettes, and killer mimosas.)

The Volt Mansion Party ( They had a hot air balloon, zip lining and Chris Masterson on the ones and twos.)

The Guess Rocks Party (conveniently at the Viceroy hotel where we were staying.) They had all kinds of fun goodies they were giving out!
Last but DEFINITELY not least, The Neon Carnival! (Located on an old air strip, Brent Bolthouse has a massive carnival set up every year. This year, Jesse Marco DJ'd and had everyone dancing till wee hours into the night. I think its safe to say it was everyone's favorite party of the weekend.)
As far as the festival itself went, R. Kelly's surprise appearance during Phoenix absolutely took the cake as my favorite performance. My least favorite part of the weekend? I think it's safe to say Sunday's dust storm won that round. All in all, it was an excellent weekend filled with exquisite friends, music and fashion. What more could a girl ask for? Till next year!
Xx. Jadan