Wedding Bells are in the air. Whether it's your wedding, or you are attending a wedding as a bridesmaid or attendee, here are some fashion ideas for you!
I love hair accessories!! Brides, bridesmaids and even attendees can get creative. My current favorites are headbands, necklaces wrapped around a bun, brooches, flowers…. the options are endless and can be very bold or a subtle touch. Add some sparkle and texture to your hair! Some of the best options around are by Jenny Packham: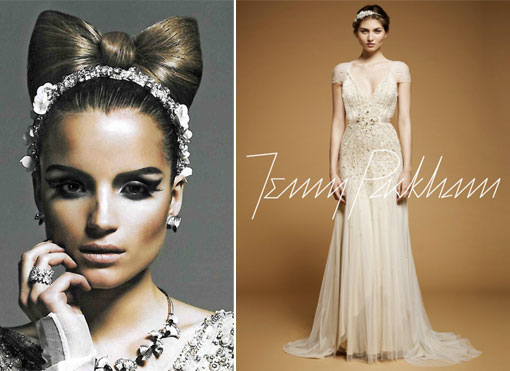 Vera Wang is using a subtle new array of colors other than white. Depending on your skin tone this gives every bride a wider range of flexibility to look her best. Colors choices include everything from a lovely shades of nude, grey and black with nude being my new favorite. Vera Wang 2012 Bridal Collection.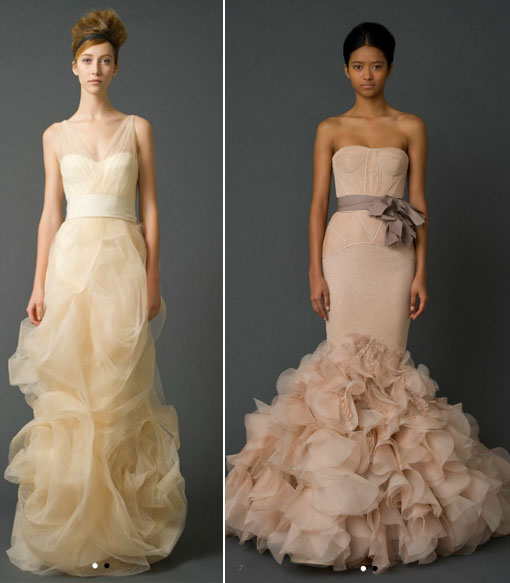 This is such a sweet Bridesmaid Dress for a spring, summer or early fall wedding: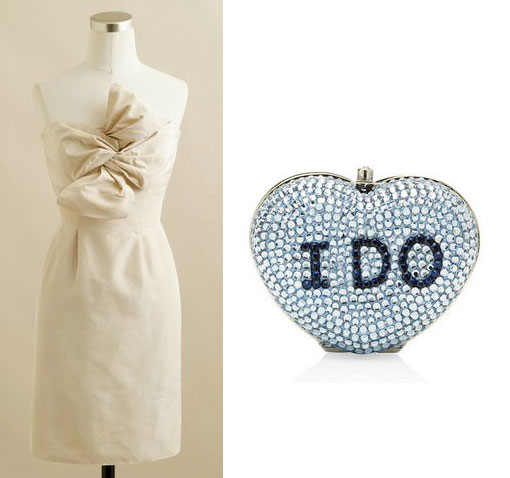 J. Crew $250 and comes in an array of colors! And don't forget your something blue…Judith Leiber Crystal Heart Pillbox $395.00
-Kathryn, The Blonde