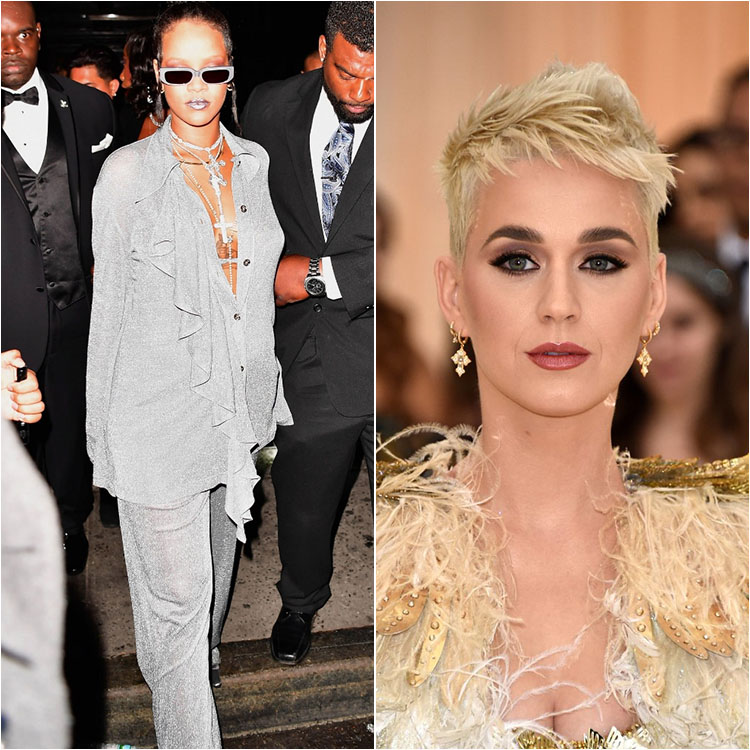 Happy Wednesday darlings! It's been quite a week, hasn't it?
The Met Gala was on Monday, and was truly unbelievable this year. My favorite look of all was Kim Kardashian in her Versace, and my runner up pick was Zoe Kravitz in her gorgeous lace Saint Laurent dress.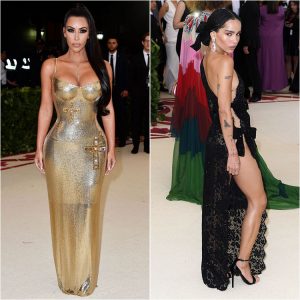 Now we'll just have to wait and see if Anna Wintour is staying or leaving her post at Vogue and if the rumors are true and this could have been the last Met Gala. I am eagerly awaiting the second fashion Oscars this year which will be the wedding of her daughter, Bee.
The video of Katy Perry almost knocking over her stylist with one of her wings has gone viral and I must admit, I've watched it more times than I'm comfortable admitting.
Finally, everyone had mixed opinions of Frances McDormand's outfit, but I will say she ROCKED it and with such confidence, Twitter went nuts with people commenting that she looked like she was having more fun than anyone.
I hear the best part of the Met Gala is the after parties. Apparently, Rihanna's was LIT. Held at Up & Down, it went way into the morning, with attendees such as Kendall Jenner, Kim Kardashian, Emily Ratajkowski, Donald Glover and Jaden Smith to name a few. my invitation was obviously lost in the mail.
Moving along, Katy Perry sent Taylor Swift an actual Olive Branch to her dressing room this week and Taylor was so touched, she posted it on her intsagram story.
That's super sweet and very clever. Now I can never send anyone an olive branch though, thanks Katy. The idea is SUPER taken. Glad this feud is over and now they can make music together about how much they missed each other. Please let us know in comments below what you think their next song should be called.
Until next week lovelies!
From somewhere near to Barneys in Beverly Hills,
Julia Obst