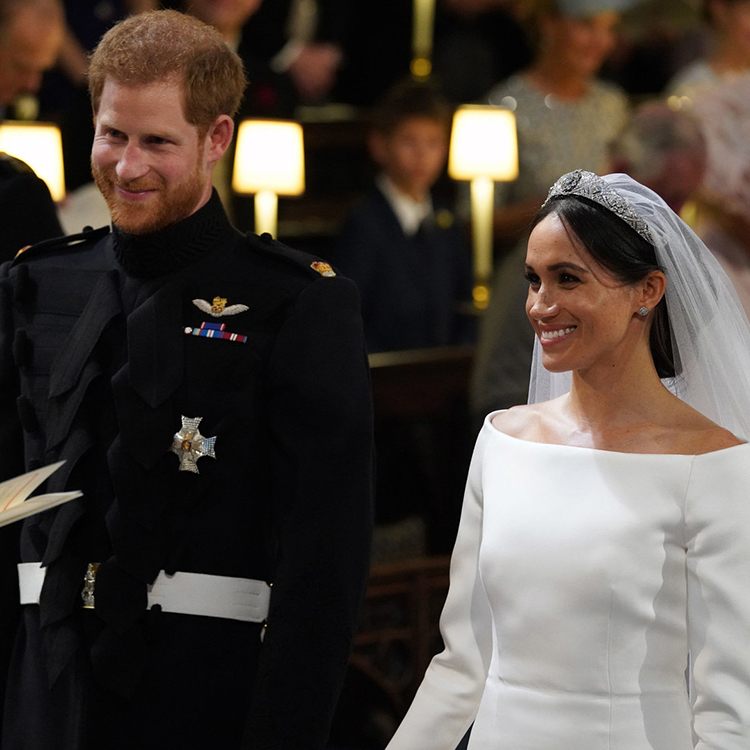 Hello Darlings! What a week! It seems as though all everyone has been talking about is the Duke and Duchess of Sussex. I think the wedding went really well all things considered. We all have a crazy uncle or some dysfunction in our families, but you would think that during the week of the royal wedding, Meghan Markle's family could have toned it down a bit. Just a bit.
Several members of her family went bananas. We all saw the staged paparazzi pics by her father, but we must discuss Samantha Grant (aka Markle), Meghan's half sister, (who is my new hero), as she has been giving interviews to anyone who will listen, telling the media Meghan is a social climbing phony. Then she claimed to have been run off the road by paparazzi and it resulted in a broken ankle and she shared a picture of herself in the ER with her injury. The police were called to investigate the scene where she said she hit a concrete barrier because of the paparazzi chase and said they found no evidence of anything remotely true about the story. She's now saying it is a "huge insult" that her and Meghan's father was denied a coat of arms the same way the Middleton family was. She feels that that the royal family thinks they're superior to the Markles and has stated that there has been "inbreeding, alcohol and substance abuse" and they have no right to snub Meghan's family. Oh Samantha, girl get a grip.
Her half brother, Thomas Markle Jr. penned a letter to Prince Harry days before the wedding begging Harry not to marry Meghan because he said she would ruin the Royal Monarchy and that she was a shallow, jaded woman. Shortly thereafter, he wrote a second letter apologizing for the first letter and begged Harry and Meghan for an invitation. He sold a copy of the letter to In Touch magazine. Apparently, Jerry Springer has invited Meghan's estranged family to "heal their wounds" on his show. Please please gossip and trashy TV gods, make this come true.
Although the Duchess of Sussex's family tried their hardest to ruin her special day, The Royal wedding still took place and here's what was reported:
600 guests were invited to the wedding. Prior to that, All 600 guests had been issued with a seven-page etiquette booklet with strict instructions to"surrender" mobile phones upon arrival.
After the wedding, the guests attended a lunchtime reception held by the Queen. Then they cut the list to 200 people who were invited to the reception, (the REAL party), hosted by Prince Charles at the Frogmore House. Princesses Beatrice and Eugenie of York were invited but their mother, Duchess of York, Sarah Ferguson was NOT invited to the night time party. BIG TIME snub. Bet the Queen and Prince Phillip just couldn't get past the whole toe sucking incident from years ago as well as the one time she was caught on video offering reporters inside information on her ex husband, Prince Andrew. The guests danced, DJ-d and played beer pong.
Celebrity guests included Idris Elba, James Corden, George and Amal Clooney, Serena Williams and Pryanka Chopra, Meghan honored Princess Diana that evening by wearing her aquamarine ring. Isn't she the nicest?
I think every woman in the world swooned when lip readers interpreted Harry telling Meghan that she "looked amazing" at the altar. I know I immediately got really mad at my husband and can't really rationalize why. It reminded me of that one time J-Lo gave an interview to Diane Sawyer and described the way Ben Affleck proposed to her. She said there were rose petals leading up to their bedroom and a pink diamond ring waiting for her. Shortly thereafter, I gave my now husband an ultimatum about getting engaged and picked a big fight with him. In retrospect, maybe I flew off the handle a little bit as we're still married and J-Lo and Ben never even made it to the alter because he was caught cheating on her with a stripper.
On another note, last week you heard it here first, before anyone had reported it, that Arianna Grande broke up with Mac Miller and she was secretly dating someone from SNL. It's Pete Davidson y'all!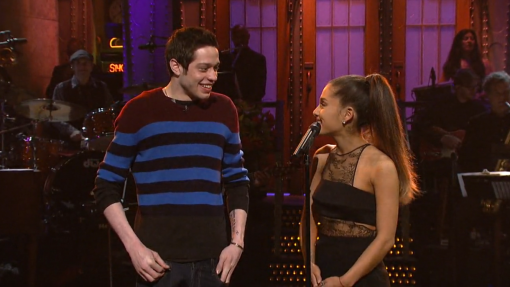 Hope you all had a great week and come back next week for some new gossip I've been dying to share.
From somewhere near the fabulous sales going on at Barneys, Neimans and Saks,
Julia Obst